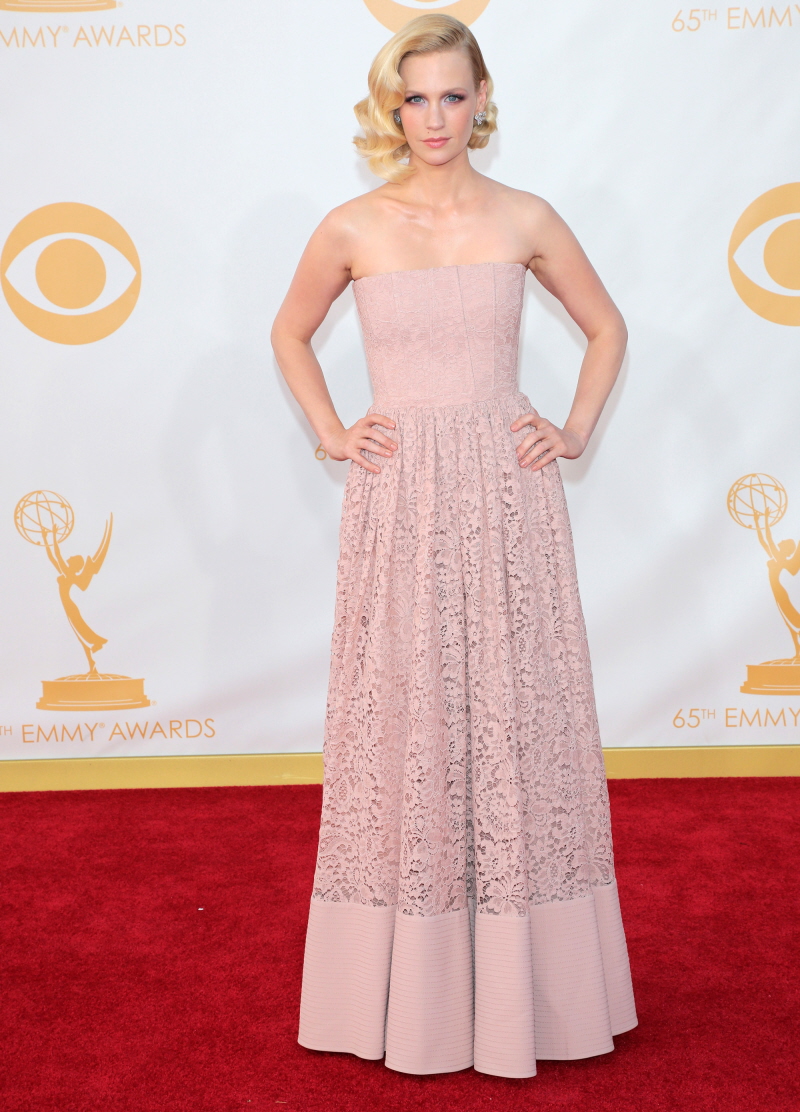 January Jones sort of phoned it in this year, didn't she? Our Lady of Ice-Cold Vanilla Bitchery felt like being nice to the peasants who love to hate-watch her fashion choices. January did not deliver some high-fashion statement "look" nor did she go all out with some avant-garde designer. For last night's Emmys, January wore this dusty rose-beige Givenchy gown. January even had "Old Hollywood" styling – she looked like a 1940s movie star from the neck up. From the neck down… well, I thought the dress was boring and beneath her normal standards. Who even expected January to wear a completely normal dusty rose dress? WITH LACE?
I saw January on the E! Red Carpet show, and when they did the full-body glam cam, it seemed like the skirt was a lot stiffer than I was expecting. Is it just me or is this lace not really "lace"? Like, I think it might be some kind of leather-treated fabric or something. Anyway, I guess it sort of works if you wanted January to do an uncontroversial look. My biggest problem is that band at the bottom of the dress – it makes the dress look like a repurposed curtain.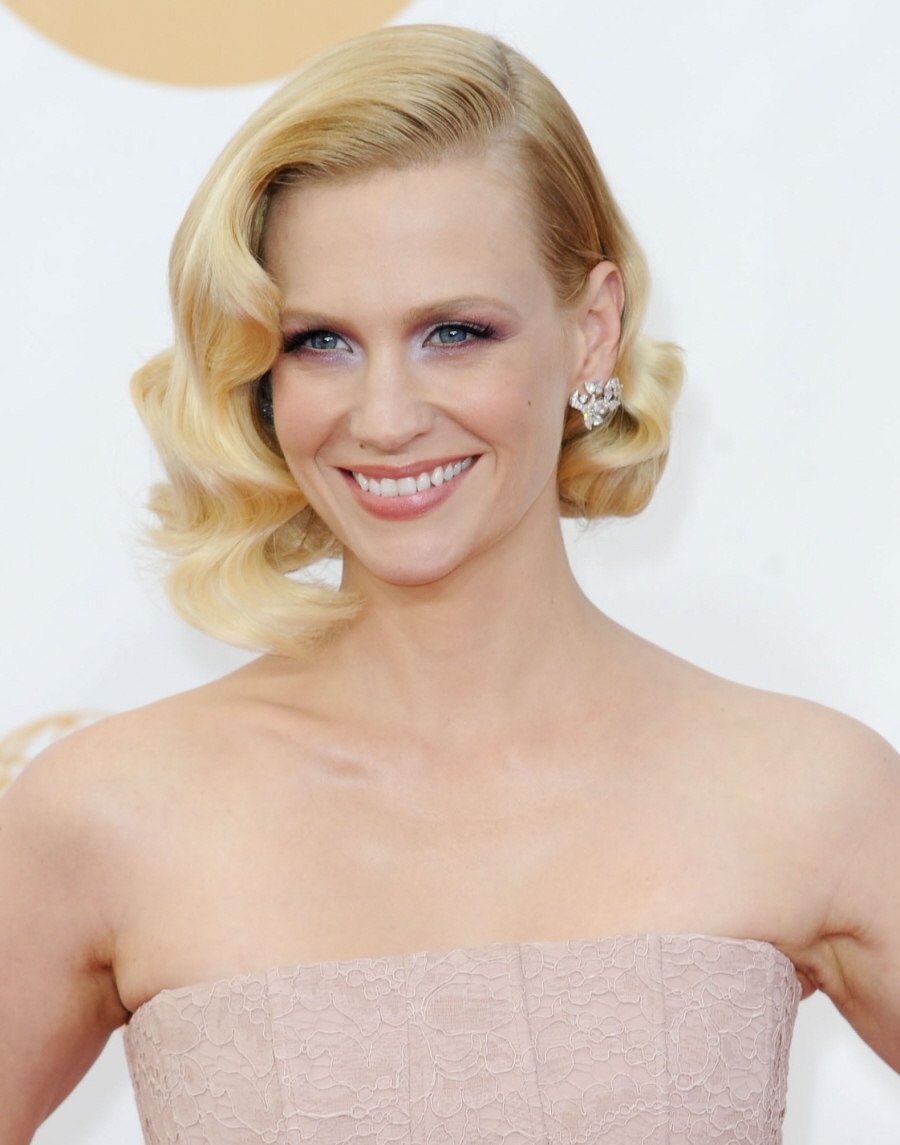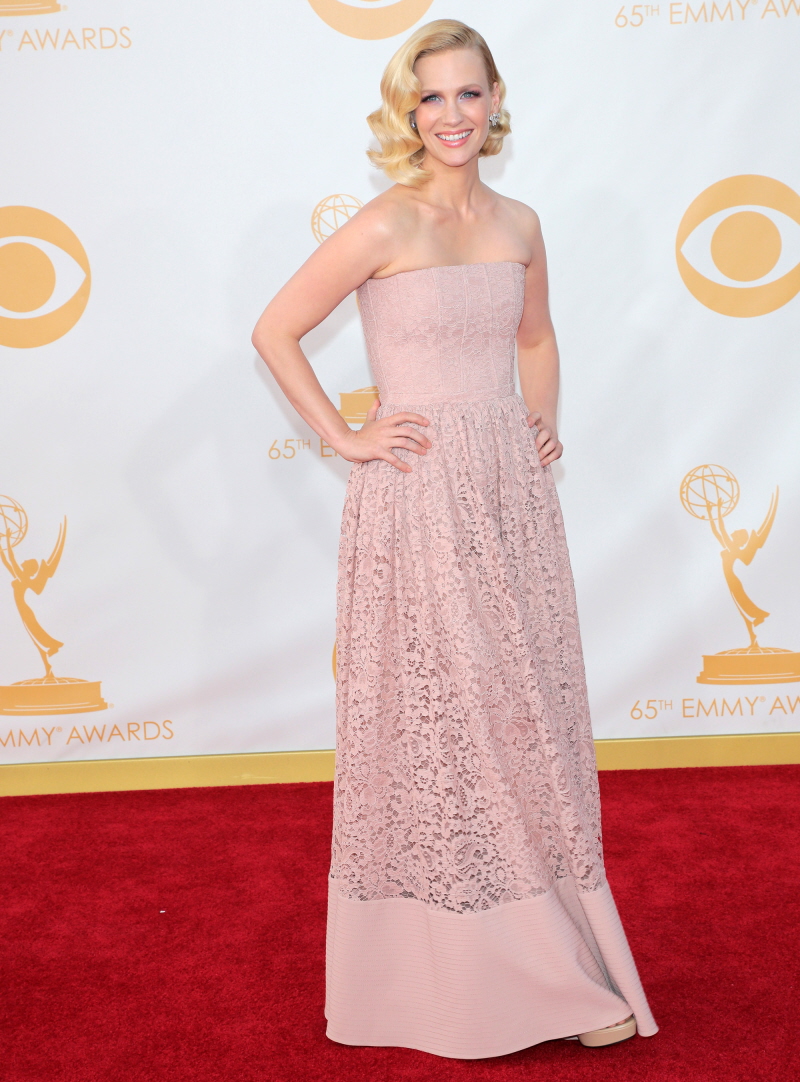 And on the other side of the battle royale between Don Draper's wives, we have Jessica Pare in Oscar de la Renta. I guess Jessica is trying to become the new Mad Men woman to hate-watch. I'm sorry, but this dress looks like a repurposed bridesmaid's dress, right? SO MUCH TAFFETA. Her makeup and hair look good though.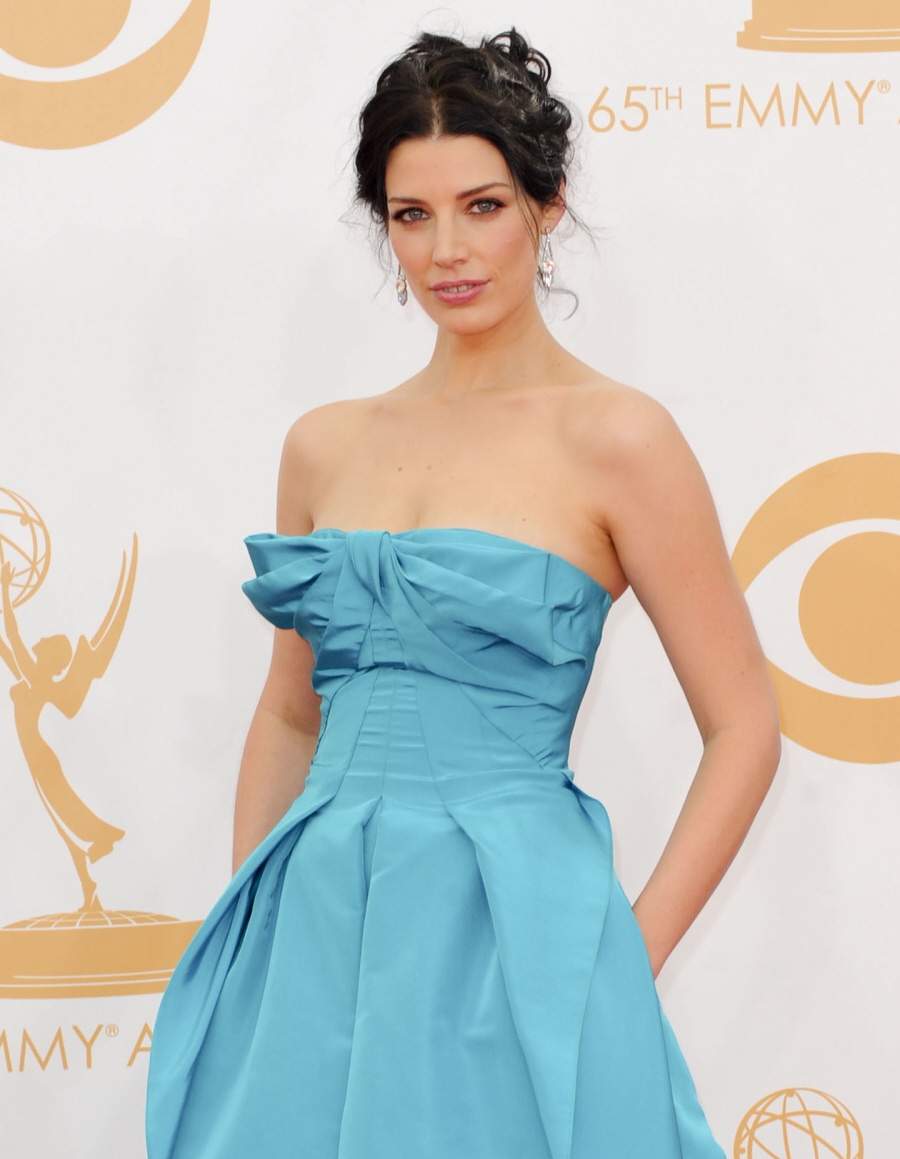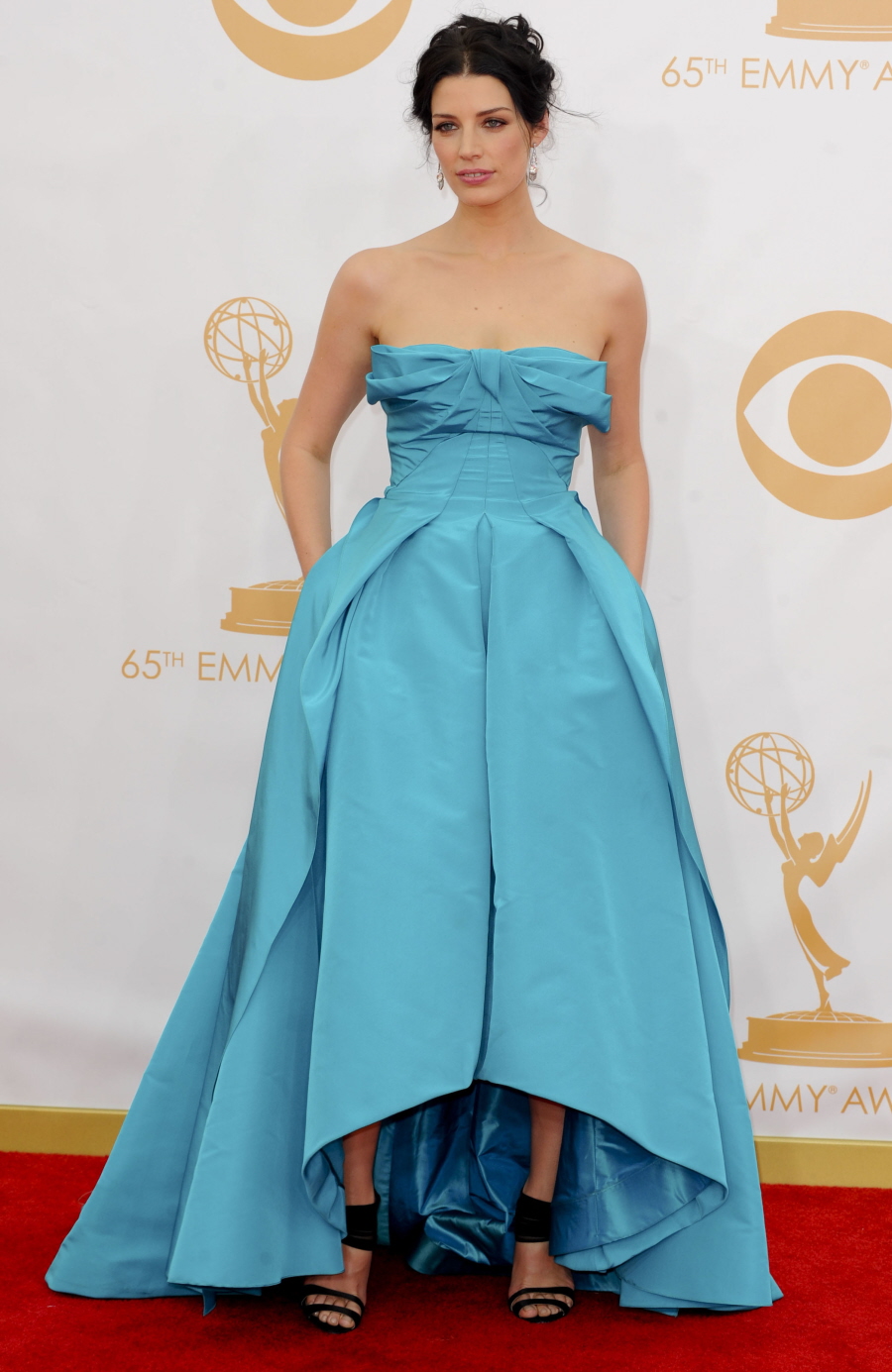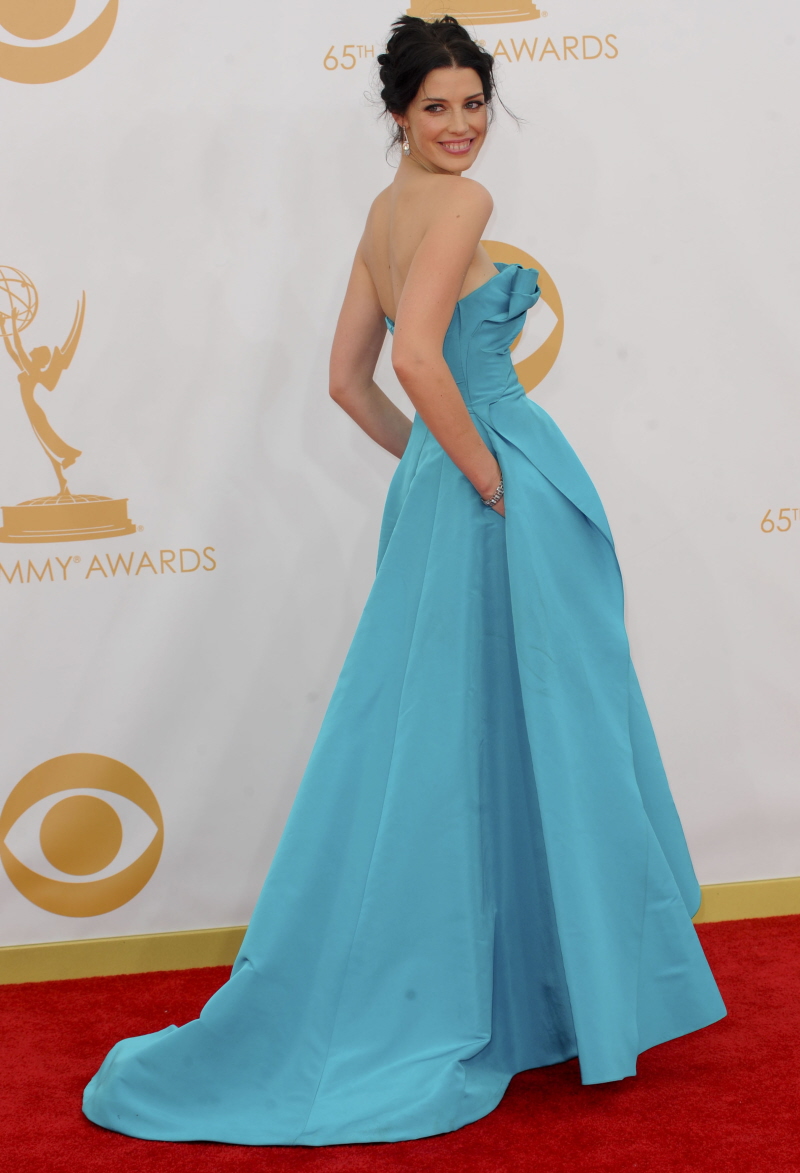 Photos courtesy of WENN.