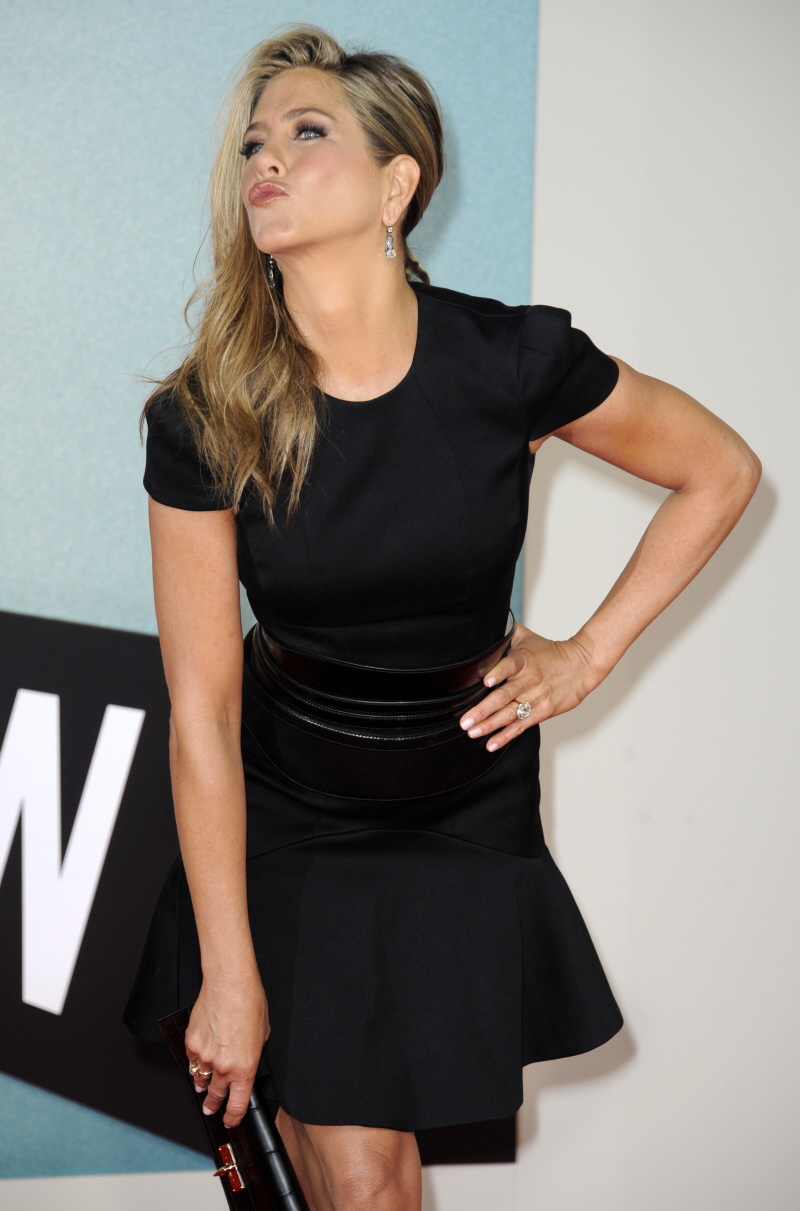 Last week we had an old-fashioned Womb Watch on Jennifer Aniston following Us Weekly's surprise cover story that Aniston and Justin Theroux were allegedly expecting their first kid. As I said last week, I knew Us Weekly was full of it when they didn't even publish excerpts from their cover story online, plus Jennifer's rep was sending strongly-worded denials all over the place. I'm still confused as to why Us Weekly did the cover, and why the denials were so intense this particular time, but those are questions for another day. Because now we have even further confirmation that Jennifer isn't pregnant and she's probably not even trying to get pregnant: Jennifer still loves booze. Because a mojito will never grow up to resent you!!
Pregnancy buzz is surrounding Jennifer Aniston, but Life & Style can reveal the actress was spotted drinking wine on Tuesday. An eyewitness at Cecconi's in West Hollywood tells Life & Style that Jen "had white wine" with her meal.

"She looked really good and didn't look pregnant," a second onlooker tells the mag. "She was with friends. Jen came in the back door with lots of security and bodyguards."

A new report claims this week that Jen, 44, and her fiancé, Justin Theroux, 42, are expecting a baby ("Jennifer is not pregnant," says her rep), but by the looks of her recent outing, they're not prepping to become parents in the near future.

While promoting her film We're the Millers in August, Jen revealed she was fed up about being asked if she's ever going to have a child.

"I surround myself with my amazing work, my amazing partner, my beautiful dogs, and I tune that noise out," she explained.

In 2011, the actress said there was "no desperation" to start a family.

"If it's meant to be, it's meant to be," she told Elle at the time. "I'm at peace with whatever the plan is."
I really do wish Jennifer would just come out with a swaddled bottle of vodka and announce to the world, "I'm going to call her Jennifer Junior!" Still, this isn't breaking news of anything. Even though Jennifer's biggest fan-girls always yell at me for calling Jennifer a boozehound, can we at least agree that she loves to drink in general? A little wine with lunch, a little martini before dinner, a mojito for an after dinner treat. Plus some shots before awards shows and TV appearances. A drink for every occasion!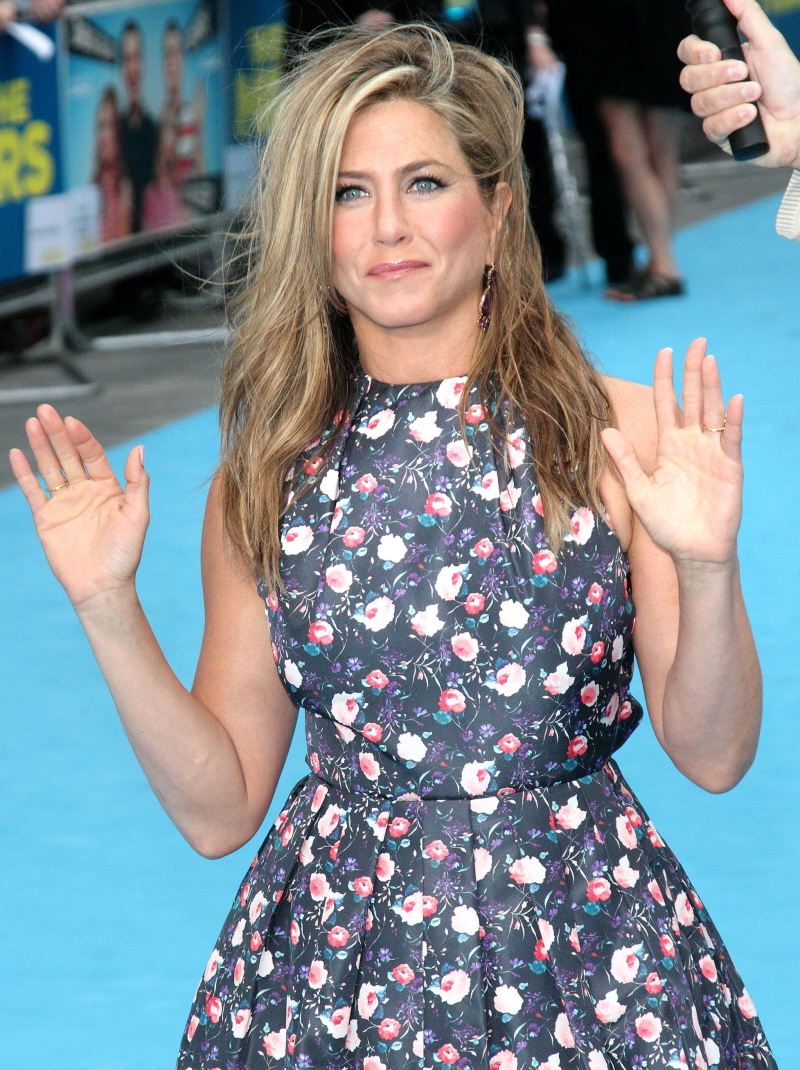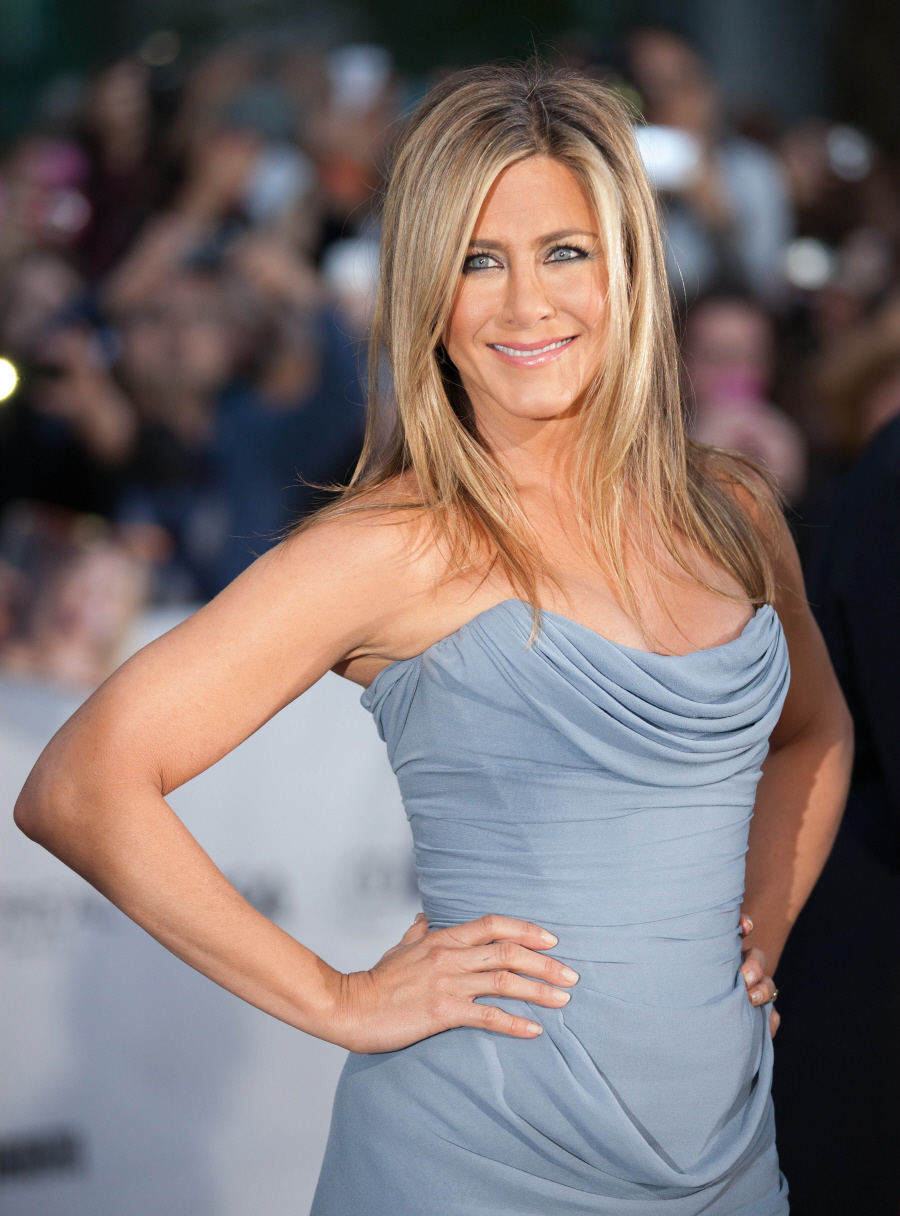 Photos courtesy of WENN.