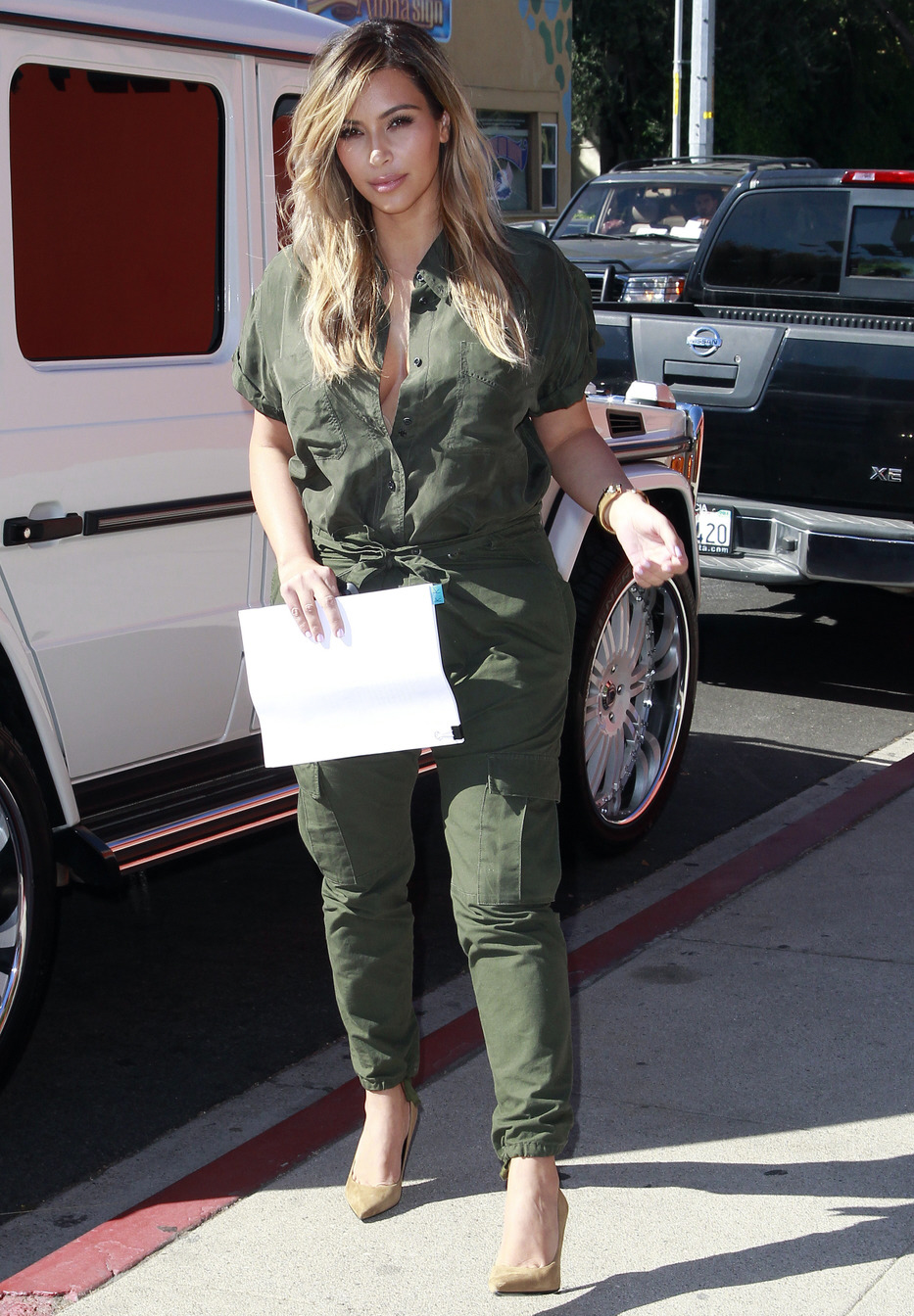 YAY. Finally, we have some new photos of Kim Kardashian. She's been photographed here and there over the past few months (since giving birth), but all of those shots were exclusives at other photo agencies. Finally, Kim is going back to her old famewhore ways. You can see the relief on her face – having the paparazzi scream her name as she hobbles around LA in four-inch heels and a fug onesie is the closest she's been to orgasm in MONTHS. Kim needed this, y'all. It's especially funny that she stepped out for a candid photo-op considering it was just yesterday that Radar claimed Kim was just dying from boredom without paparazzi attention:
Since becoming a mom to Kanye West's baby, Kim Kardashian's entire life has changed and now that she's been hiding out at home away from her usual days of paparazzi chases RadarOnline.com has exclusively learned that she is "bored" without the attention.

North West's mommy has changed her look with blonde hair, is trying to shed her baby weight and is letting Kanye make most of her decisions but a source close to her said that she is missing her old life.

"Kim loves being a mom and spending all of her time with the baby," the source said. "But she's really bored! She misses going out all the time to shop or eat and have people in public fawn all over her."

Trying to morph into Kanye's vision of a perfect woman has kept Kim from doing what she loves most, being in the public eye.

"Kim really likes the attention she gets from people when she goes out in public or even online, but since Kanye wants her to be more selective about what she's doing it isn't as interactive for her and she misses her old life. She wouldn't trade the baby for anything, of course, but she is saying she is bored right now."

The source said Kim does get to film Keeping up with the Kardashians, which she's really enjoying.

"Even though it's all pretend Kim really like being in front of the camera."
Do you really think she's trying to change herself into Kanye's "perfect bitch"? While I could totally see Kanye trying to convince Kim to become more like Beyonce, I don't think Kim needs much "convincing". I think she wanted to lose the baby weight, change her hair and play the role of "wealthy baby-mama to Kanye's only child."
What else? Let's see… Kim is going to lend her voice to a new alien character on American Dad. Apparently, she'll be the alien love interest for Roger. And Kim also revealed the new print ad for her fragrance Pure Honey: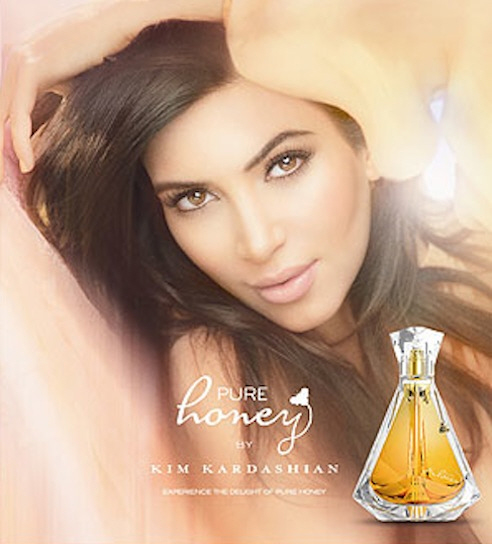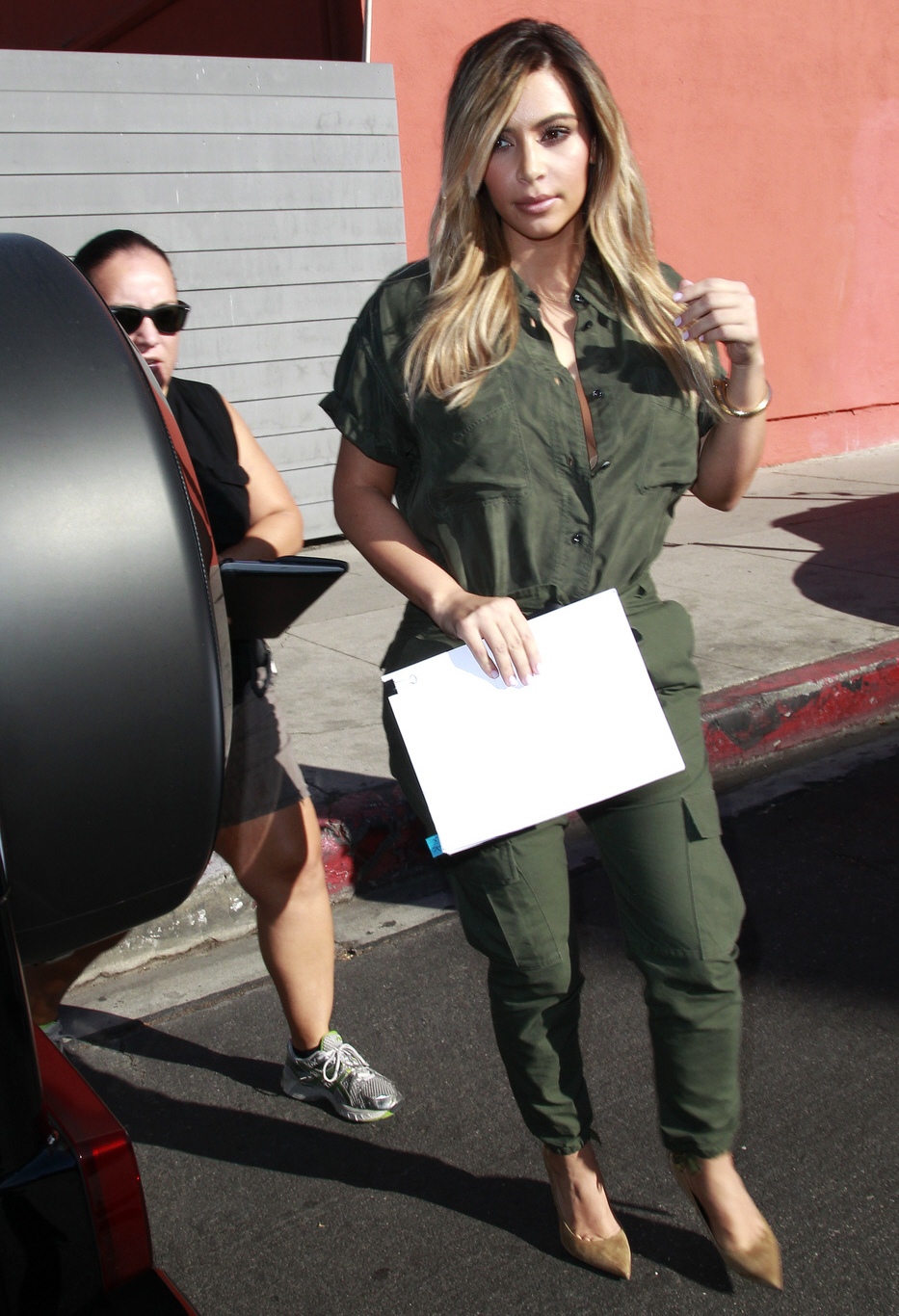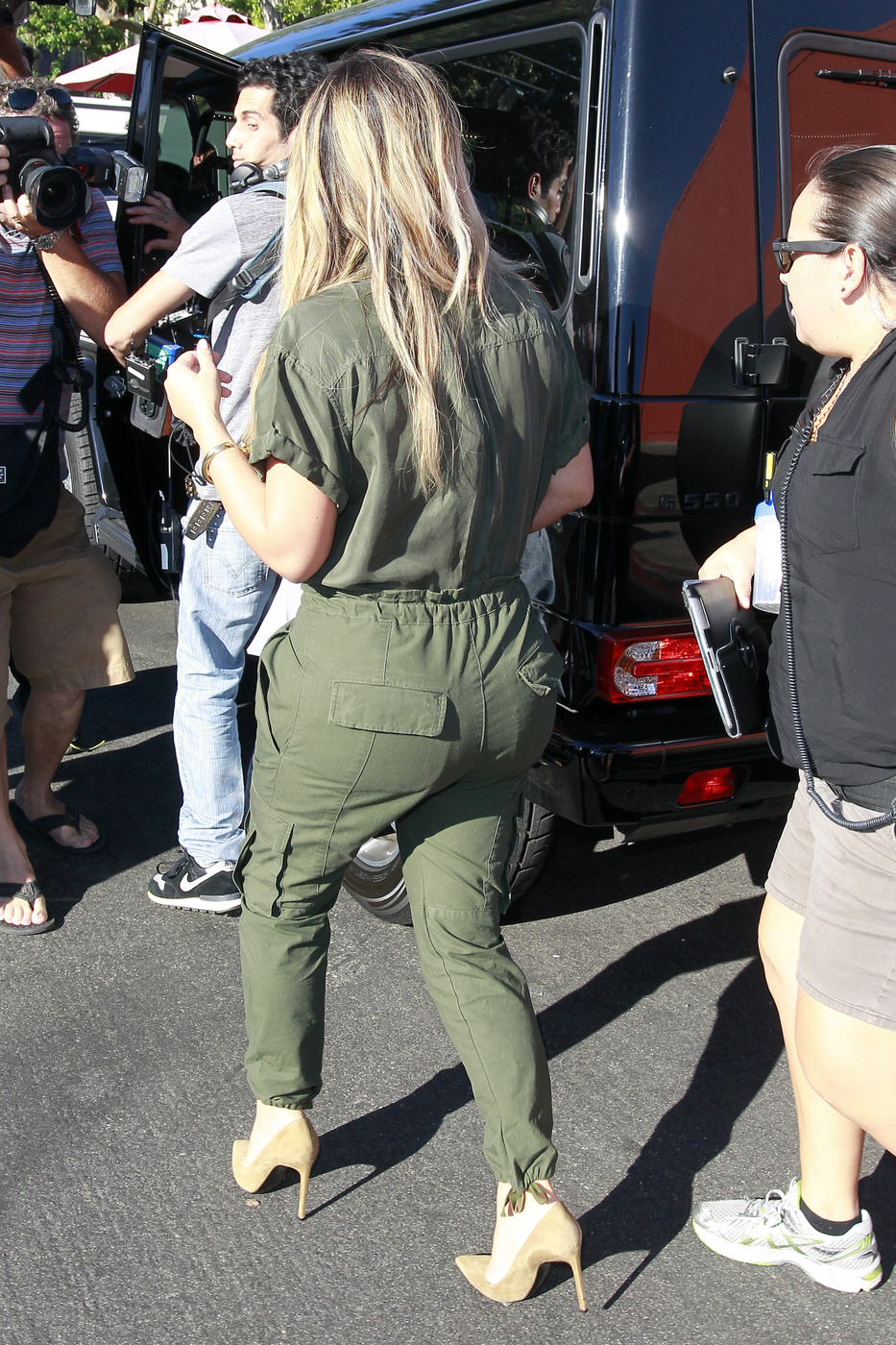 Photos courtesy of Pacific Coast News.