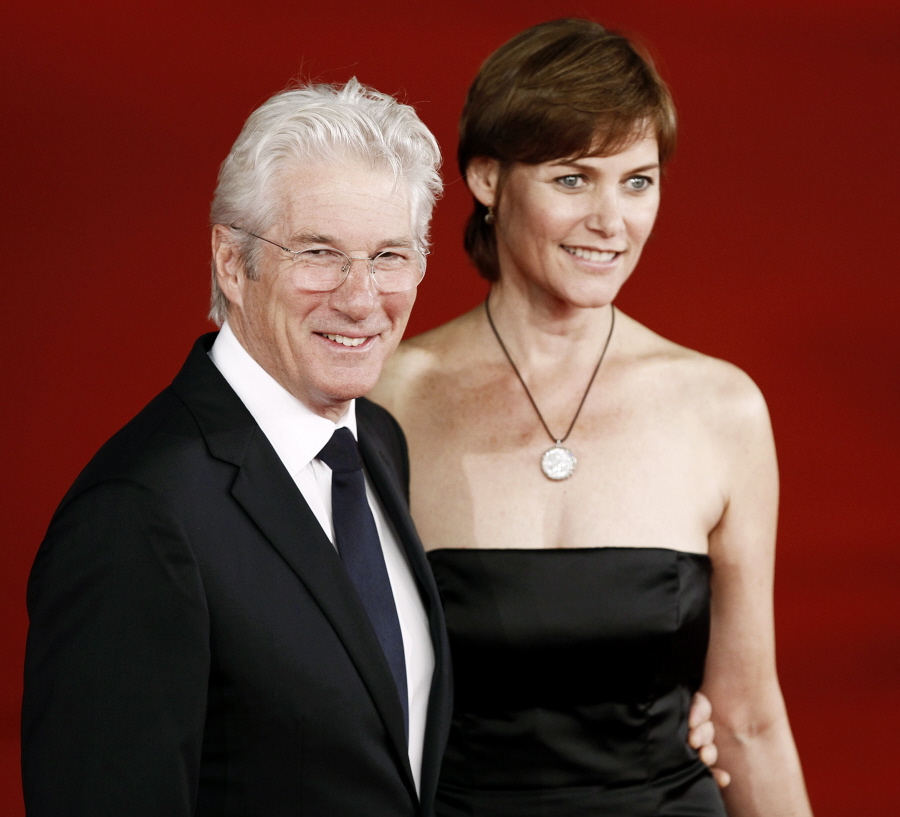 Well, I was kind of expecting this to happen at some point. Page Six reports this morning that Richard Gere and Carey Lowell have separated and are planning to divorce after eleven years of marriage. Carey – most famous (to me) for her turn as an ADA on Law & Order – and Richard have one child together, Homer James Jigme Gere, who is probably 13 years old right now. The news of their quiet split doesn't surprise me because last year, there were many reports involving Richard acting weird/oddly flirtatious with many women and acting like a single dude. My guess is that Gere and Lowell have been separated for a while:
Richard Gere and his wife of 11 years, Carey Lowell, have separated and are planning to file for divorce, Page Six can exclusively reveal. Gere, 64, and model/actress Lowell, 52, haven't been photographed together since a Hamptons screening of his Wall Street thriller "Arbitrage" last year, and one source close to the couple said they've "been spending time apart for quite some time."

Another source added that the two have drifted into different lifestyles as the Buddhist actor craves privacy and Lowell likes socializing with other bigwigs.

"They have a place in Bedford [NY], and he likes it because it's quiet and he likes the solitude," said the insider. "She likes being in North Haven in the limelight. They live next door to Jimmy Buffett and his family, and they're good friends."

Either way, the pair will have plenty of pricey property to divide. Their 12,000-square-foot, 12- bedroom North Haven home — called Strongheart Manor — was put on the market in July for a whopping $65 million. It features an "outdoor fireplace pavilion," 300 feet of waterfront and a teahouse. Gere's also an owner of the luxuriously restored Bedford Post Inn.

A source said that it's unclear when exactly the couple will file for divorce. Gere was previously married to Cindy Crawford, while Lowell's been married twice before — to photographer John Stember and actor Griffin Dunne. Gere and Lowell have a son, Homer. They were together for seven years before they tied the knot.

Last fall, Gere seemed interested in other women when Page Six reported that the "Pretty Woman" star ticked off a patron at Nick & Toni's in the Hamptons by chatting up the guy's pretty wife after he'd dined with a Hollywood crowd including Alec Baldwin and Meryl Streep.

Gere's starting production next month in Philadelphia on the indie movie "Franny," in which he'll play "a hedonistic philanthropist who ingratiates himself into the lives of a newlywed couple in order to re-create the life he once had."

Reps for the couple declined to comment.
Holy crap, their North Haven property is worth $65 million?! And Gere owns a hotel? How did I not know that he's THAT rich? Like, I figure he was a wealthy actor, of course, but $65 million properties are for, like, Johnny Depp-type wealth. Anyway, this is sad but expected, as I said. I would guess that Richard has probably been fooling around with other ladies for a few years, but it wouldn't surprise me at all if Carey and Richard had quietly and informally separated a few years ago too.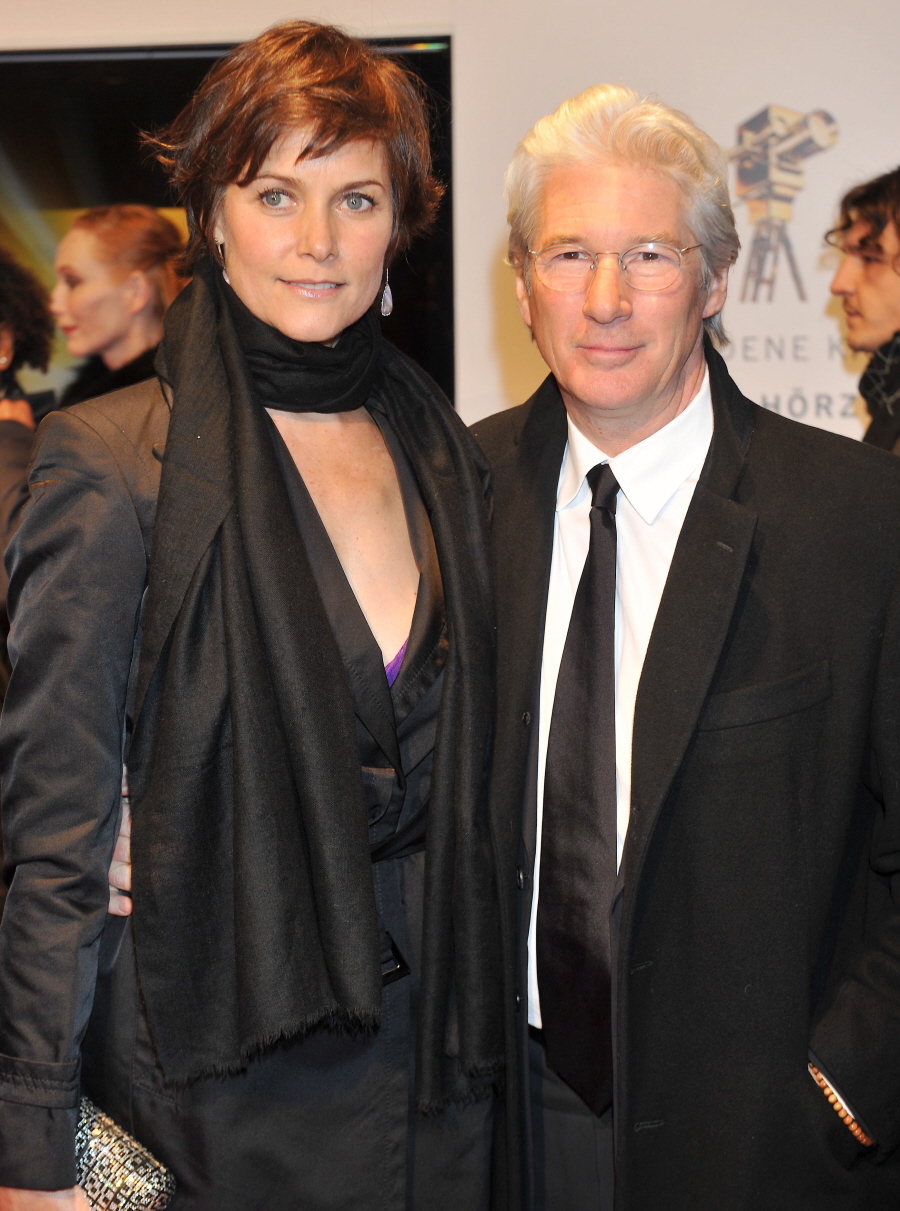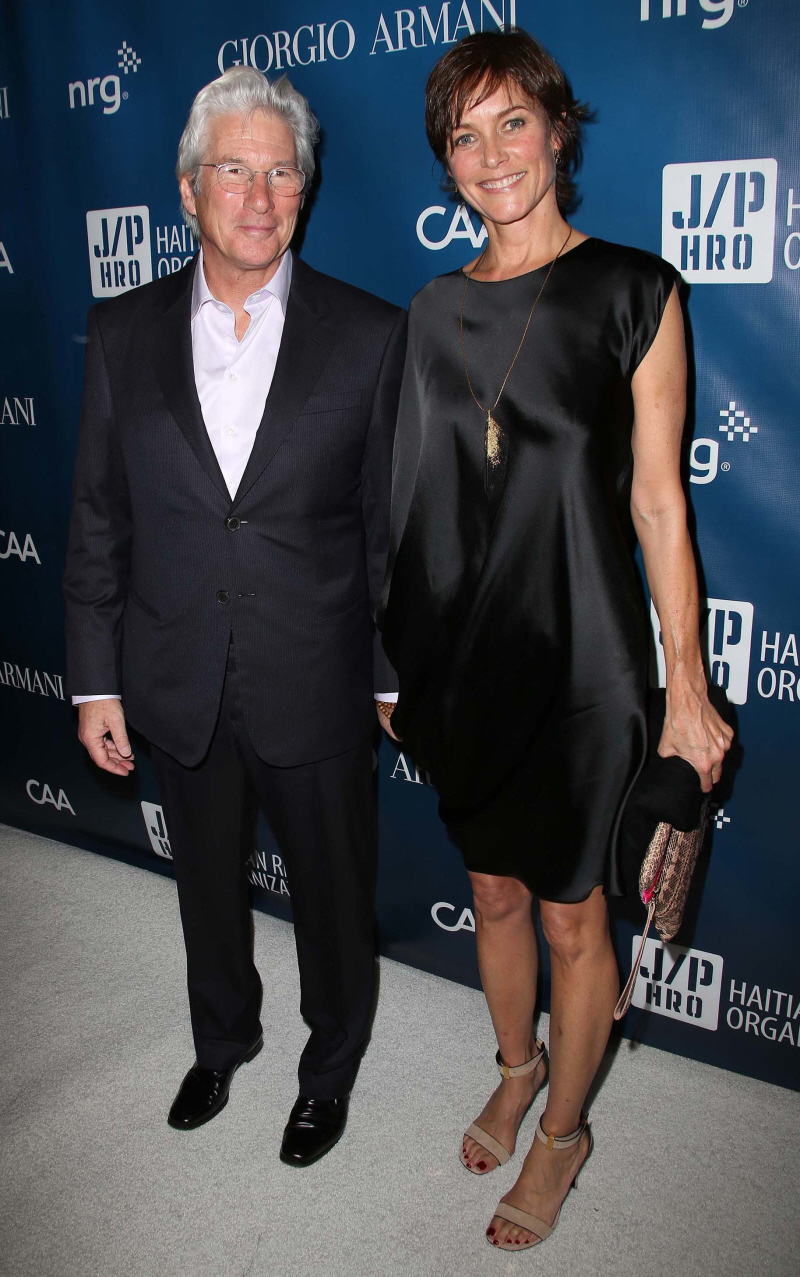 Photos courtesy of WENN.