Visit NBCNews.com for breaking news, world news, and news about the economy
Just last week, Jon Gosselin revealed that he's working as a waiter in Pennsylvania and is living in a remote cabin without Internet or television. It's unknown why Jon went public with his situation, but he may have needed the money. Jon's ex wife, Kate Gosselin, is also looking for some kind of post reality show career. She has a new cookbook out called Love is in The Mix. I could have sworn that she'd already put out a cookbook, but she just has three other memoir-type books.
In a new interview on The Today Show, Kate promoted the book and talked a little about her ex, Jon. She's currently suing him for allegedly giving her personal data files to a hack author named Robert Hoffman. Hoffman briefly self published a book on Amazon called Kate Gosselin: How She Fooled the World. The book included supposed digital diary entries from Kate in which she detailed spanking the children and losing her temper. Kate's lawyers had the book pulled. On the Today Show, Kate explained why she sued Jon, saying "it had to be done for the future and safety of my kids."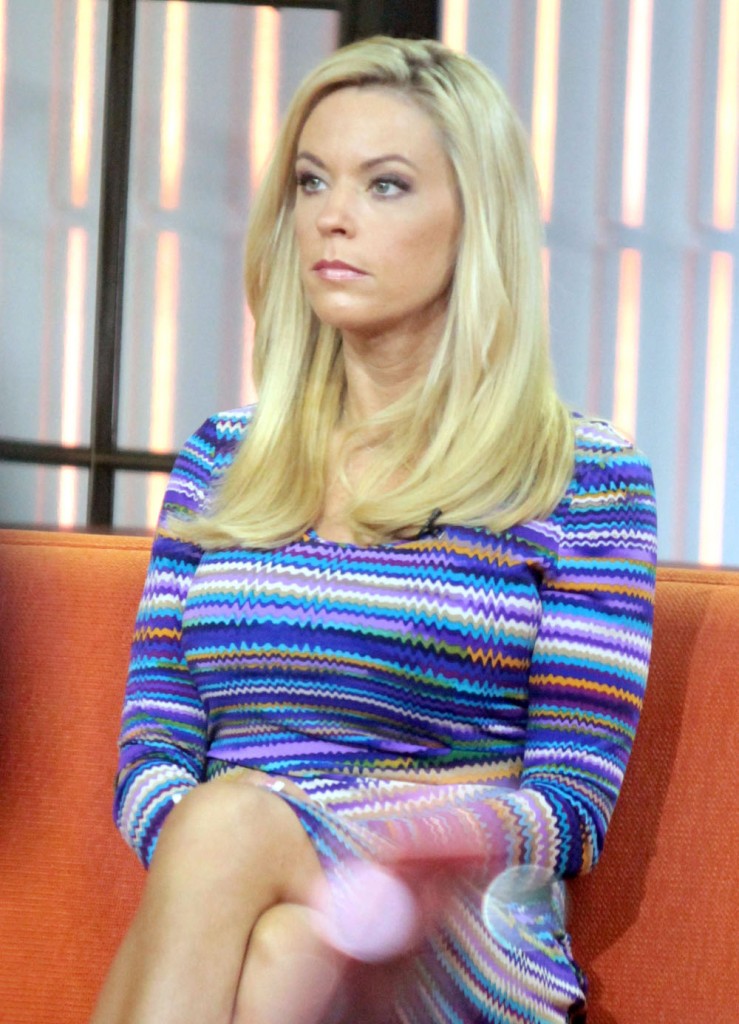 In the latest legal struggle between the exes, Kate has filed suit, accusing her ex of hacking her phone and computer, and even stealing a hard drive, in order to gain allegedly defamatory material for Robert Hoffman's tell-all tome, "Kate Gosselin: How She Fooled the World."

"It's in the middle of litigation, so I cannot say a lot about it," she warned before continuing. "I can say that when we started out investigating the source of what was happening, I made the decision back then to push this. … Actually, I've lost a lot of employment opportunities over the rumor mill circulating false stuff."

She added that "the most unexpected and disappointing" part of it all was learning "who was at the center of it." And although she believes that to be the father of her children, who can be seen in the video during an alleged run-in with a paparazzo, she doesn't regret taking legal action.

"It has to be done for the safety and the future of my kids," she told TODAY's Savannah Guthrie.

There's something else Kate has no regrets about — her family's participation in the reality TV show that made them a household name.

"Honestly, 100 percent, the kids and I would both tell you it's a great experience," she said of their "Plus 8″ days. "I do not regret anything in my life, and if I could rewind time, I would absolutely do the show again."

But those days are over, and now Kate has something else keeping her busy — promoting her new book, "Kate Gosselin's Love Is in the Mix," which features recipes, tips and tales for cooking for a big brood. It hits stores Tuesday.
I call BS on Kate's line that she's suing Jon "for her kids." Kate is suing Jon because he made her look bad. This has nothing to do with their kids, who seem to adore their father. Jon was clearly in the wrong on this, but Kate is pursuing this to get back at him. If she merely wanted to stop the book's author she would go after that guy alone.
Also, does Kate really believe that she lost career opportunities because of a poorly written book which no one read? The public has seen her on television for years. They've seen her bitch out her nanny for eating a piece of pizza, and they've seen her act like a diva on Dancing with The Stars. Even Kate's DWTS dance partner, Tony Dovolani, has nothing nice to say about her. This woman ruined her own reputation. I do have to say that she came across as much more likable in this Today Show segment than she's been in the past, though. She may be getting some humility now that the spotlight has faded.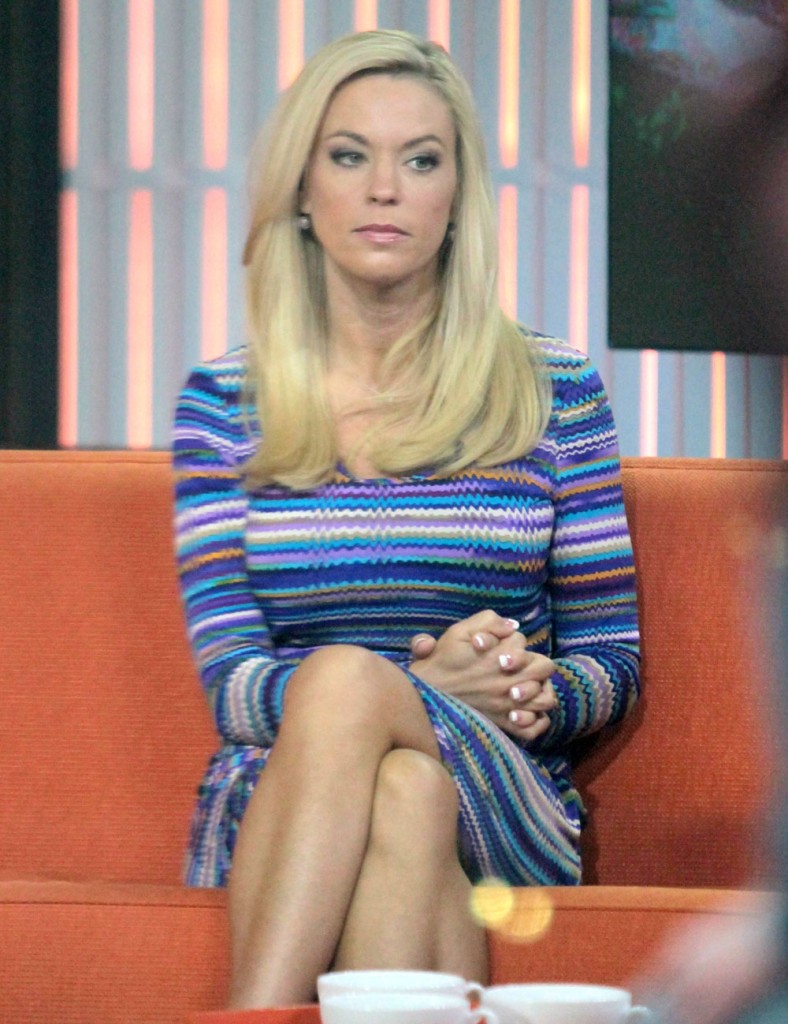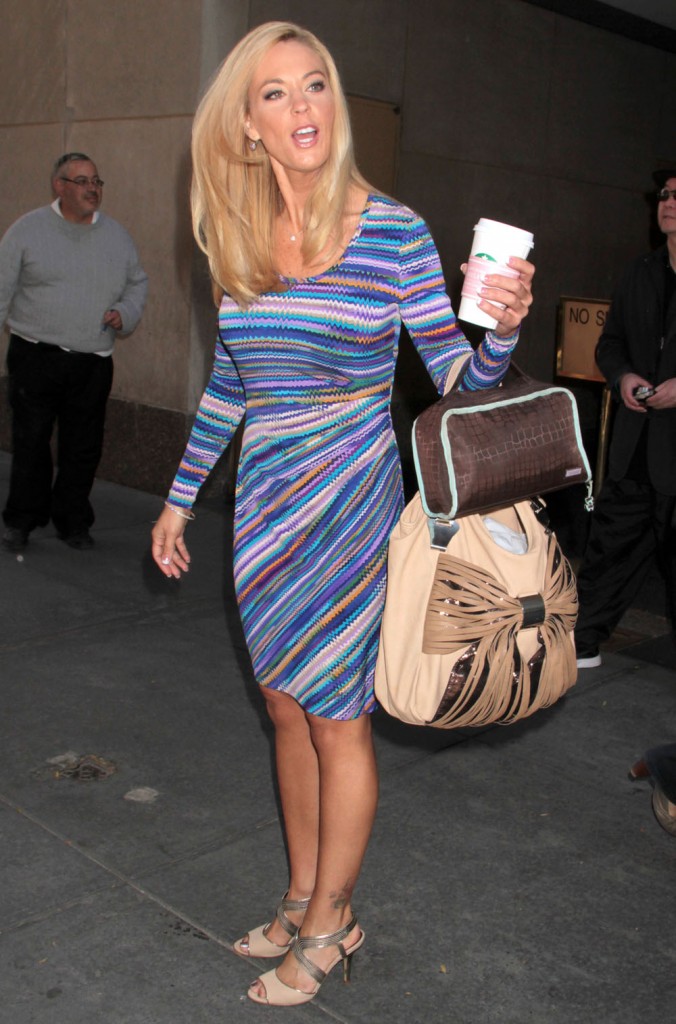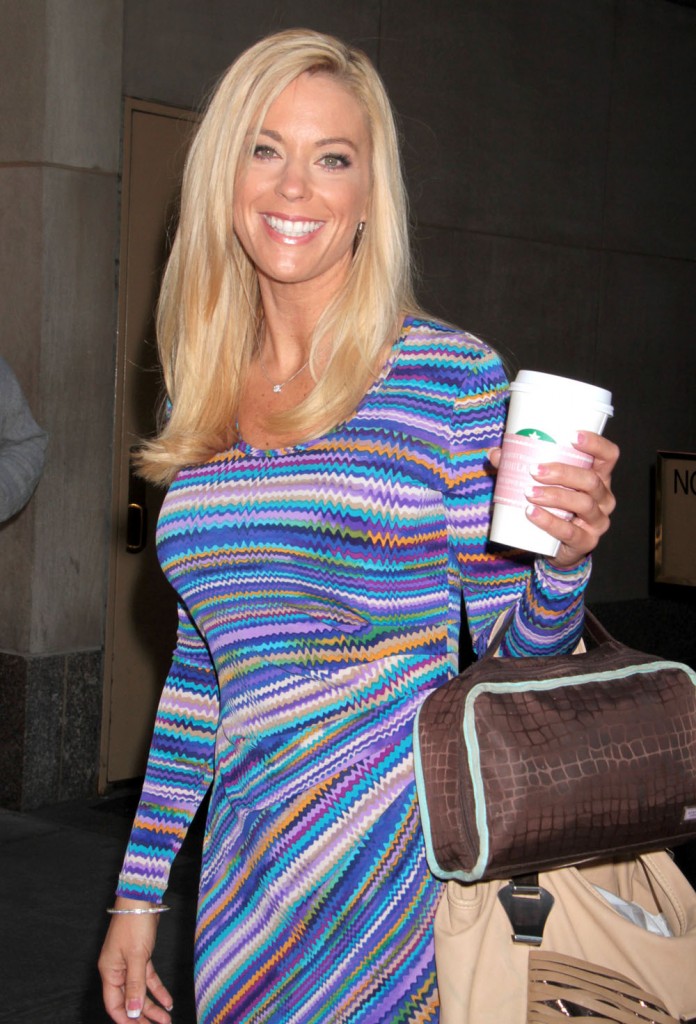 photo credit: FameFlynet