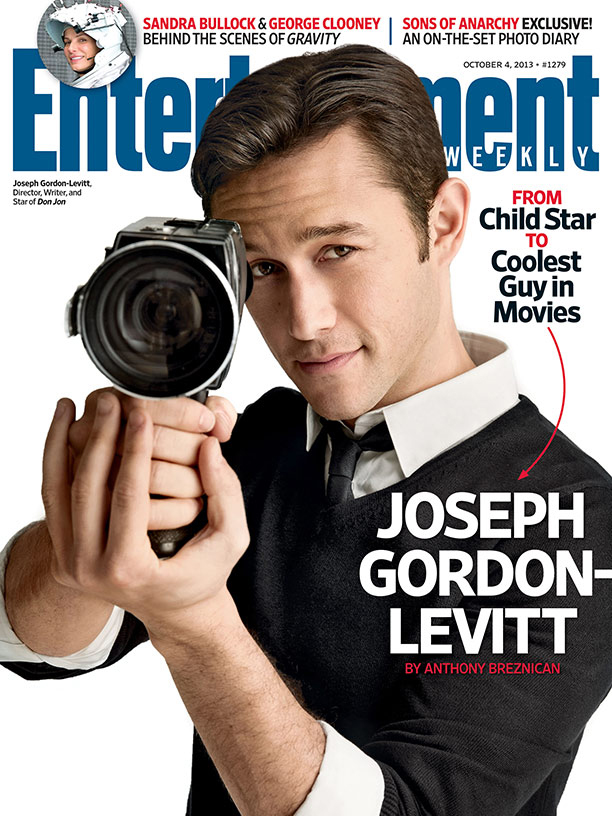 Are you tired yet of hearing Joseph Gordon-Levitt talk about pr0n? It's almost over. Don Jon comes out today (go see it!). This poor guy is probably so tired of pr0n discussions that he won't watch it for a good decade. Joe has already told us how he's aware that pr0n "can be hateful towards women," but he thinks women should be treated as more than mere sex objects. Now JGL covers this week's issue of Entertainment Weekly to talk about fantasy life and how pr0n is used to sell nearly everything. He makes a good point. We've all seen those insane Carl's Jr. ads, right? Let's do this: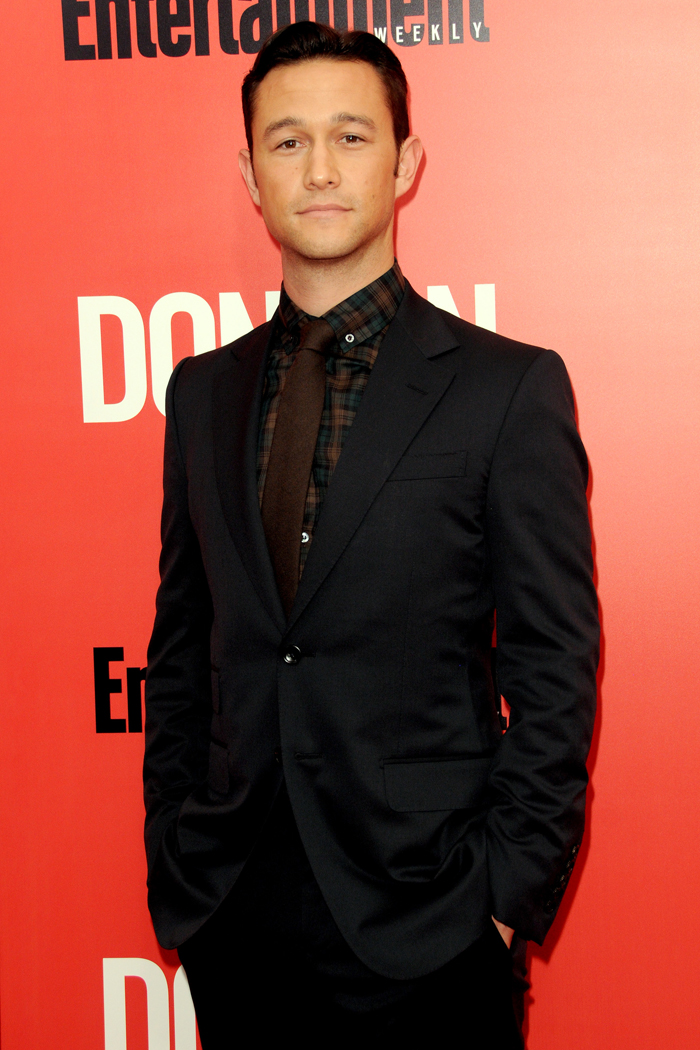 He's a creator: "I love making things. I always have. When I was a kid, all I really cared about was that creative process. I didn't care if anybody liked the work I was doing or if it meant anything to anybody. I was frankly doing it out of my own selfish enjoyment."

Why he came back to movies after a few years off: "I realized that the books I read — and the shows and movies that I watched, and songs that I heard — inspired me and helped me get through my life. It's meaningful to me when something I've done is meaningful to someone else."

Don Jon is not a pr0n movie! "I wanted to talk about how media influenced people's expectations. Pr0nography is a huge, huge part of our media culture. … Whether it's rated X or approved by the FCC to sell Doritos, the message is the same."

The hitRECord big red power button: "That stands for my own philosophy about being creative, and pushing the button, and getting started," he says. There's also a deeper, more personal reason hitRECord is so special to him: Gordon-Levitt opens up about the death of his only brother, Dan, who co-founded the movement, and still inspires him to encourage others to push their own buttons, and tell their own stories.
[From EW.com
Joe told this week's issue of Star that Don Jon is actually an homage to his mother. "It's me writing a comedy about the wisdom that she wanted to instill in me. And she really loves the movie, actually. She was one of the first people to read the script." Now that's a comfortable mother-son relationship.
Here's my boy in New York City. Those aren't moobs. It was just a bit nipp[l]y outside.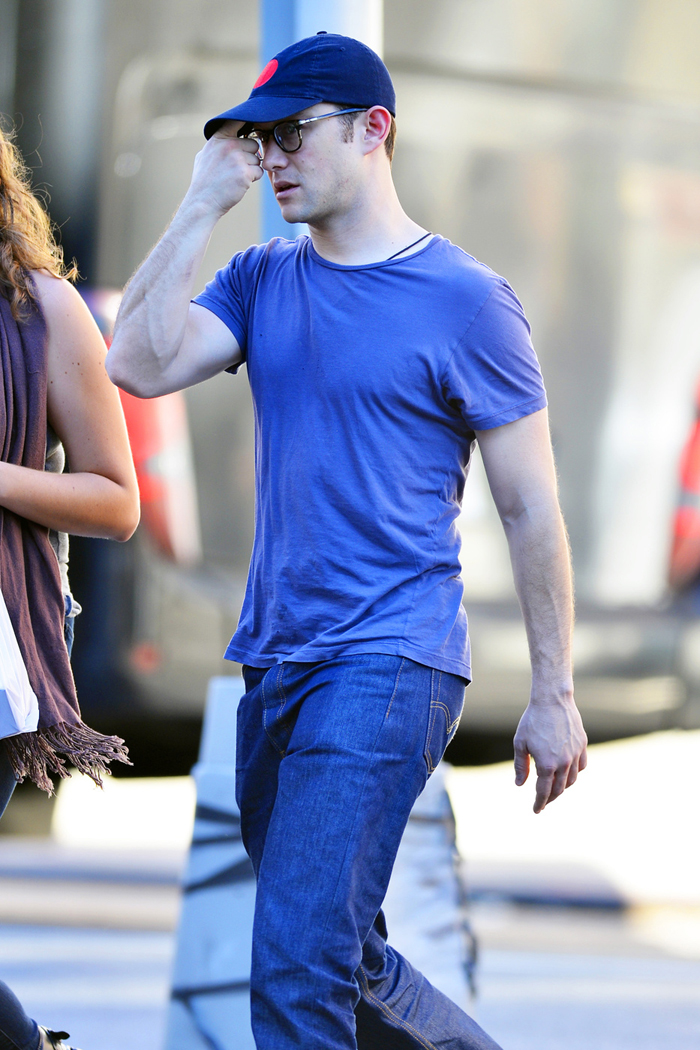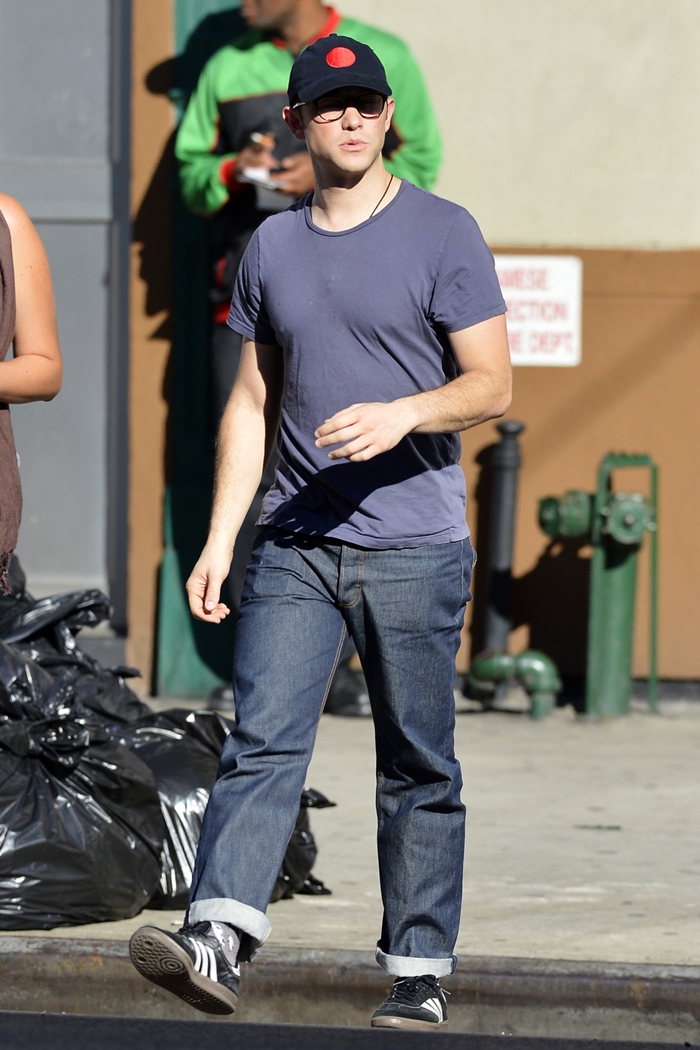 Photos courtesy of EW.com, Pacific Coast News & WENN