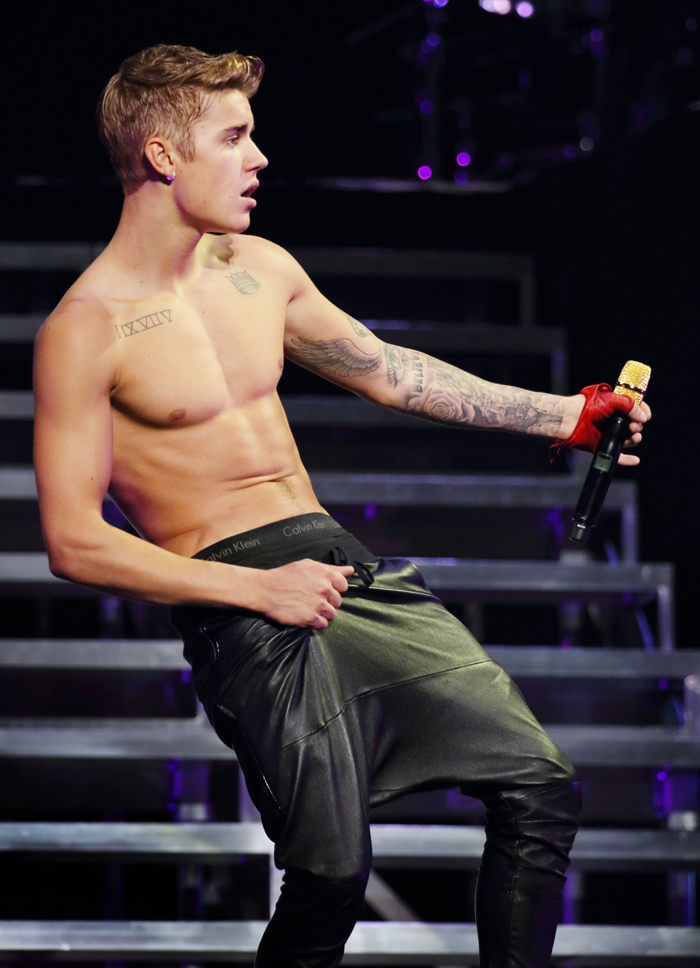 Justin Bieber's tour of terror has landed in China. These are some new photos of Justin Bieber onstage at his Bejing concert. I've been giggling because it looks like Biebs had to hold onto his pants during certain dance moves. Otherwise he would have flashed his little hiney to the crowd. Can you tell he's been working on getting stacked in the chest area? That's a gross thought, but no matter how buff Bieber gets, he'll always look and act like a 19-year-old manchild. Oh god, I see a happy trail. That is so wrong.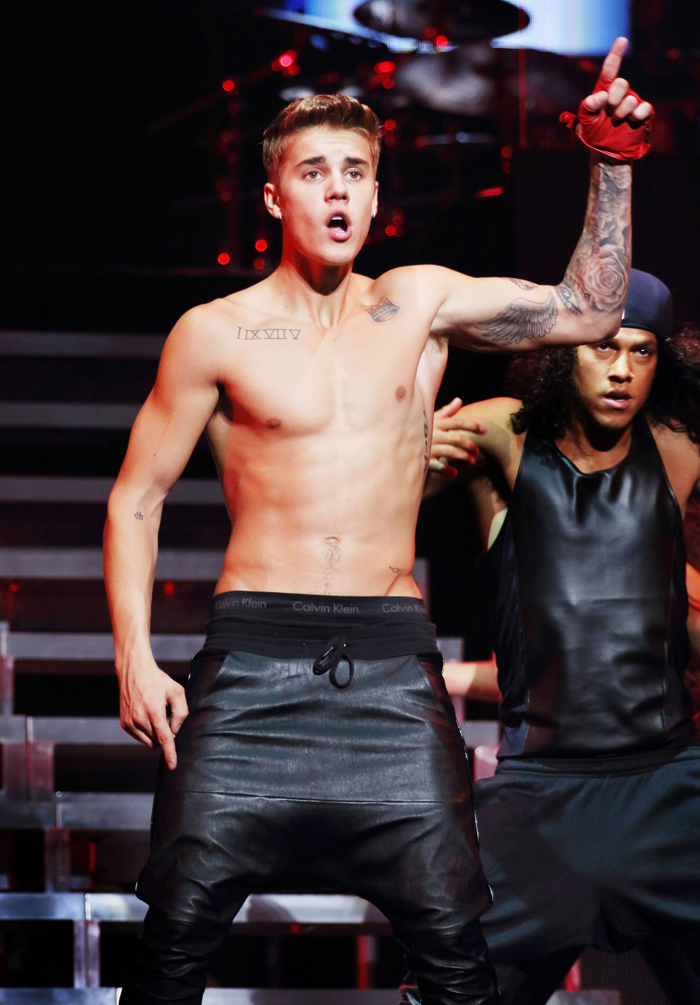 Bieber did the tourist thing before his concert, and of course he acted like a little brat. (These tweets are from a Bieber fanclub account.) First Biebs skateboarded down the street and made his bodyguards chase him.
I would never run, but if Justin was skateboarding i'd run after him. pic.twitter.com/CzV0n8XzcJ

— Justin Bieber (@CaringKidrauhl) September 30, 2013
Then he decided he was too lazy to walk his own ass up the Great Wall of China, so he made his bodyguards carry him all the way.
(4) Justin being carried by his bodyguards up the Great Wall of China today in Beijing, China (September 30th, 2013) pic.twitter.com/uaDsXLD8li

— BelieveTourUpdates™ (@BelieveTUpdates) September 30, 2013
" We made it up top!! #GreatWall" – (alfredoflores via instagram) pic.twitter.com/nyTstS958j

— BelieveTourUpdates™ (@BelieveTUpdates) September 30, 2013
What I'm gathering from this nonsense is that Bieber should pray that Scooter Braun made these guys sign nondisclosure agreements ahead of time. They're the hardest-working bodyguards in the business. They fight his fights in nightclubs and lift him into his carseat. They probably change his diaper pants too.
Vanilla Ice sent a shoutout to Justin via TMZ with some tips on how to avoid the Ice fate. I hope Bieber is listening.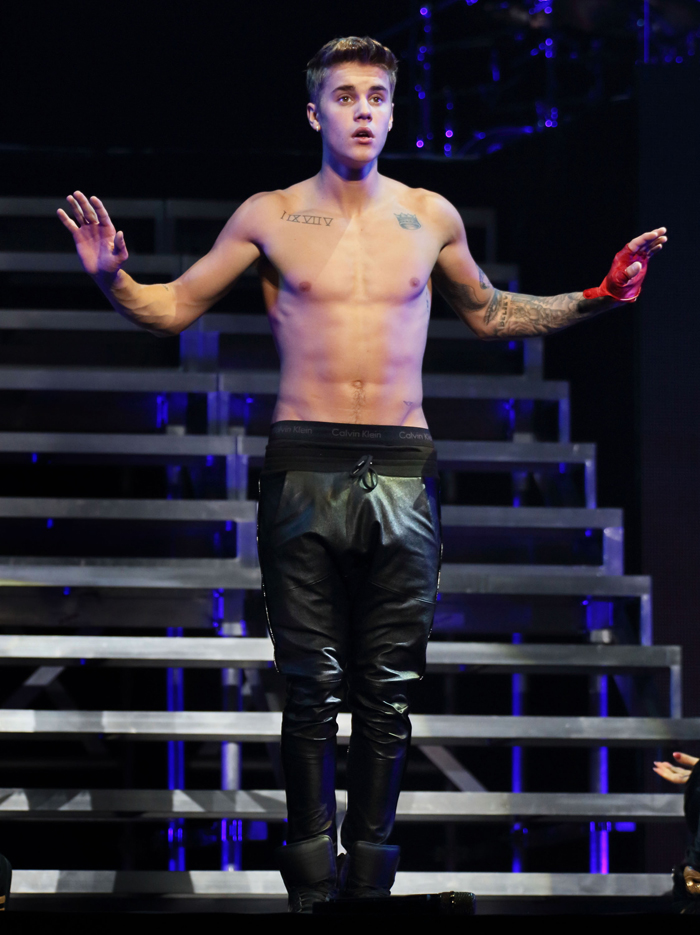 Photos courtesy of Fame/Flynet