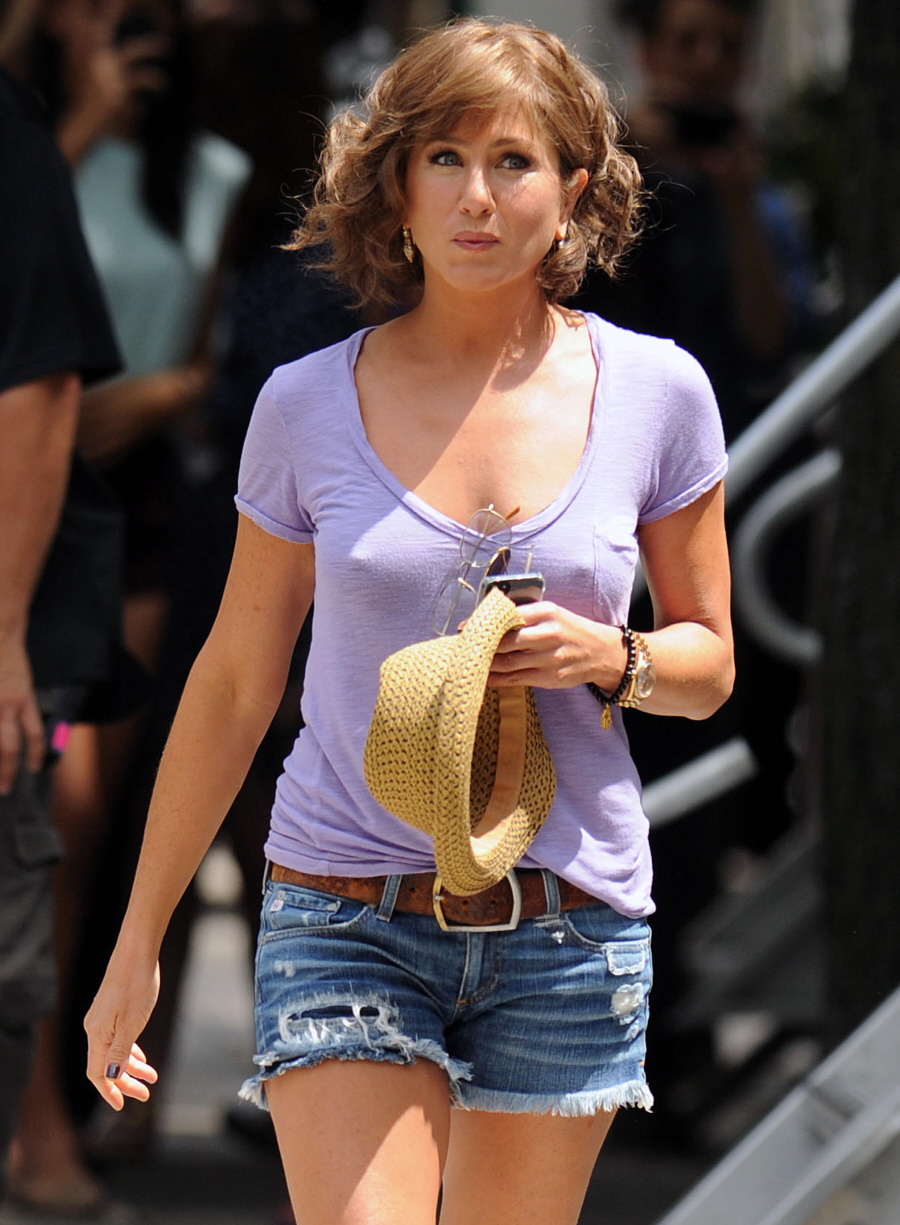 As we covered exhaustively over the summer, Jennifer Aniston was in NYC for most of the summer working on Squirrels to the Nuts, an ensemble film directed by Peter Bogdanovich. Bogdanovich has apparently tried to make this film a few other times, but financing always fell through. So, it's a small-budget comedy-drama. Which is code for "we don't have the time, money or patience to deal with some diva actress." But that was before they met Aniston, I guess. According to Star Magazine, Aniston pitched a hissy fit when she read the script (at the last minute) and discovered that one of the major characters was named "Angie". Nooooo. Doesn't every single person in the world know that Jennifer Aniston could never be in the same movie where a fictional character shares the name as her arch-nemesis?!
All it took was one little word to turn Jennifer Aniston from America's Sweetheart into a director's nightmare: ANGIE. A set insider has informed Star that, while filming Squirrels to the Nuts in NYC this summer, Jen flipped out when she learned that the film's other main character had the same first name as her archnemesis, Angelina Jolie.

"The original script had a role named Angie, and it infuriated Jen," shared a set insider. "She cringed whenever she heard it. Production was scheduled to start on a Monday but Jen didn't arrive until Wednesday because the scripts had to be revised first."

The character now goes by Izzy and will be played by Imogen Poots.

But Jen's diva behavior didn't stop with the script, adds the tipster: "Jen wanted all of her personal expenses paid, even though she knew that she was signing onto a lower budget film, and most actors take that into consideration." Not Jen, claims the source. Jennifer insisted not only on a five-star hotel but that her team's expenses be covered too!

"Jen took full advantage by treated her entourage to fancy dinners every night… of all the people I've worked with in the film industry, Jen was the most annoying."
[From Star Magazine, print edition]
See, it's not even Jennifer's character!!! Jennifer pitched a fit about a character's name which another actress would have played. I might have been more sympathetic if Aniston's character was named Angie. But pulling rank about this? It's weird. As for the part about Jennifer requiring the producers to pick up the tab for her entourage – that's a common enough thing… on a big studio movie. On a small budget film, not so much. One of the most outrageous things about Jennifer's "diva demands" that I've ever heard is that she makes the studios pay for her hair guy, Chris McMillan, to travel with her during promotional tours, often at a cost of $50,000 per week. I imagine she'll probably do that again when she's promoting Squirrels to the Nuts.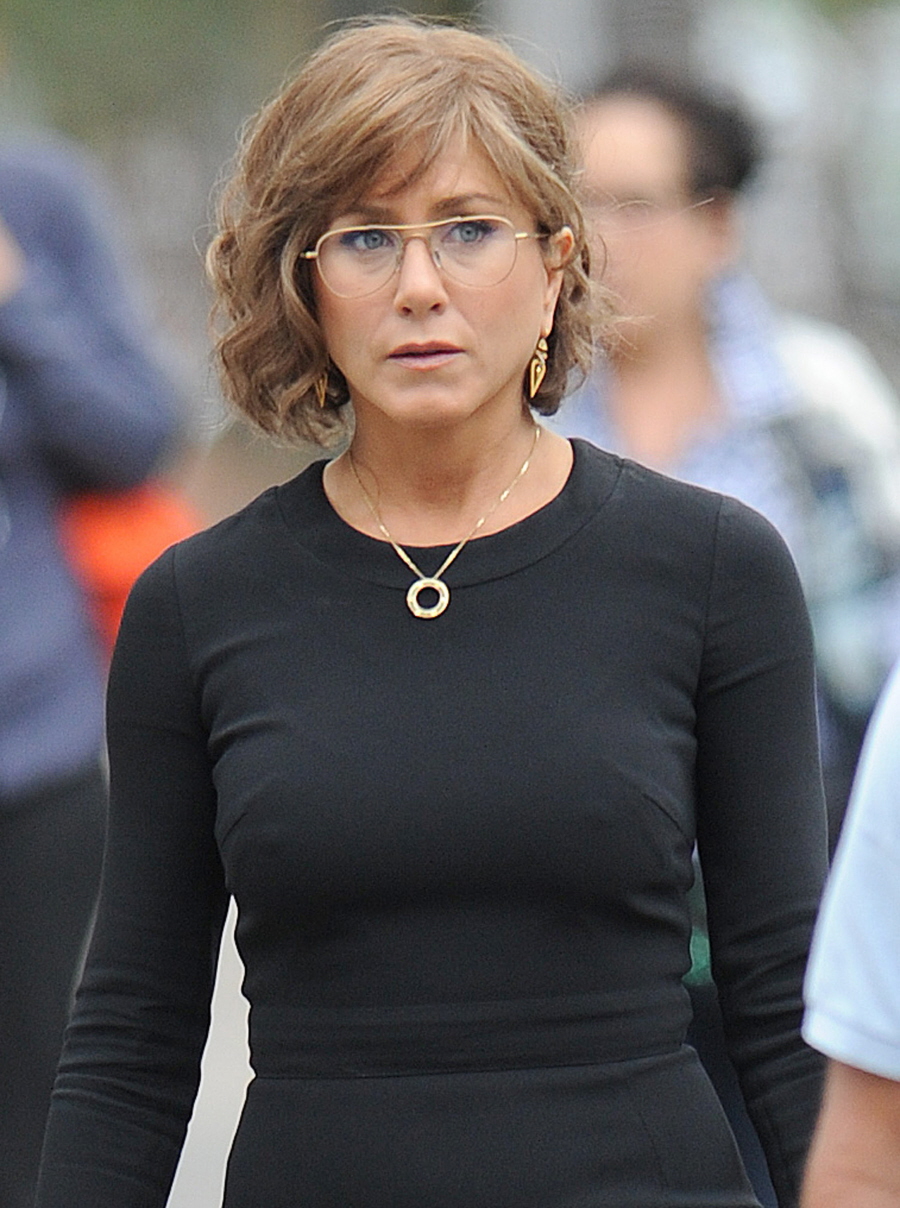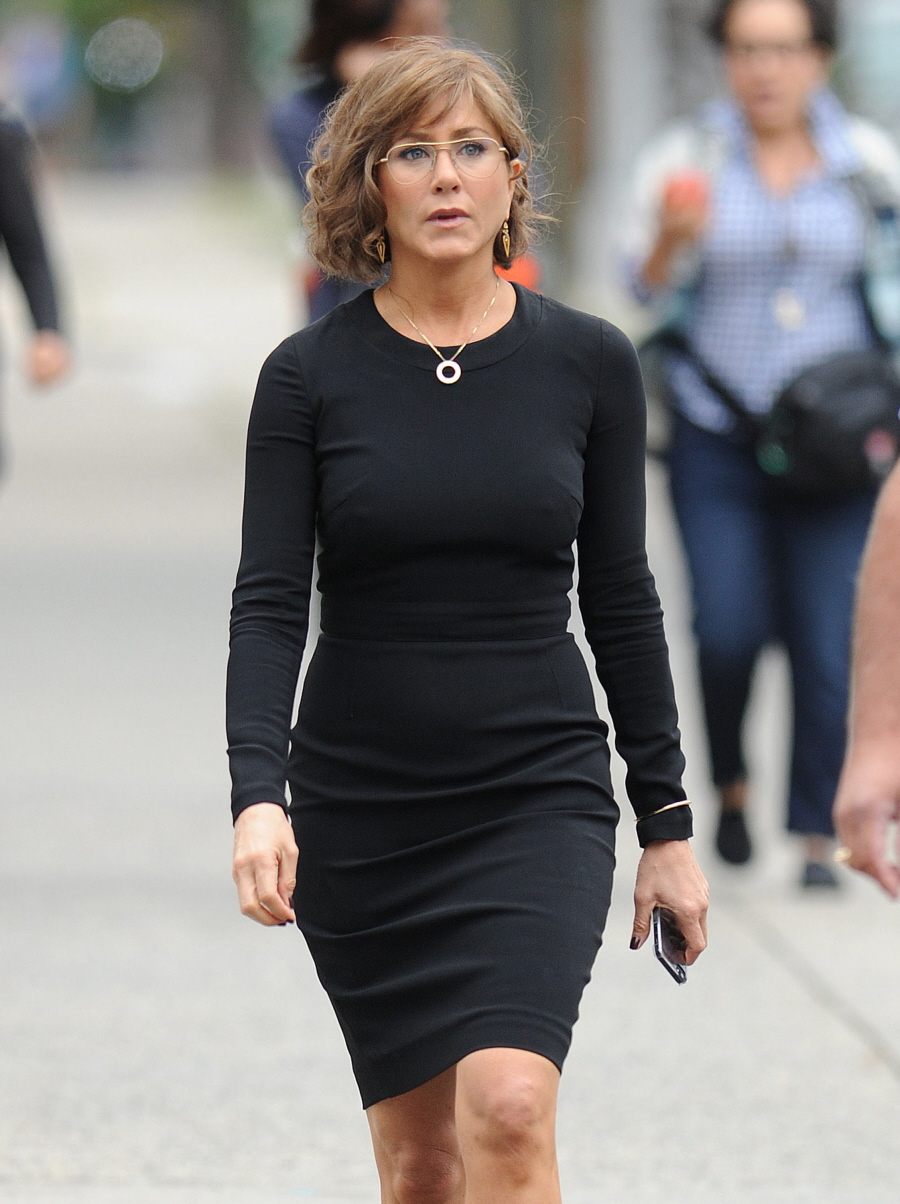 Photos courtesy of Fame/Flynet.