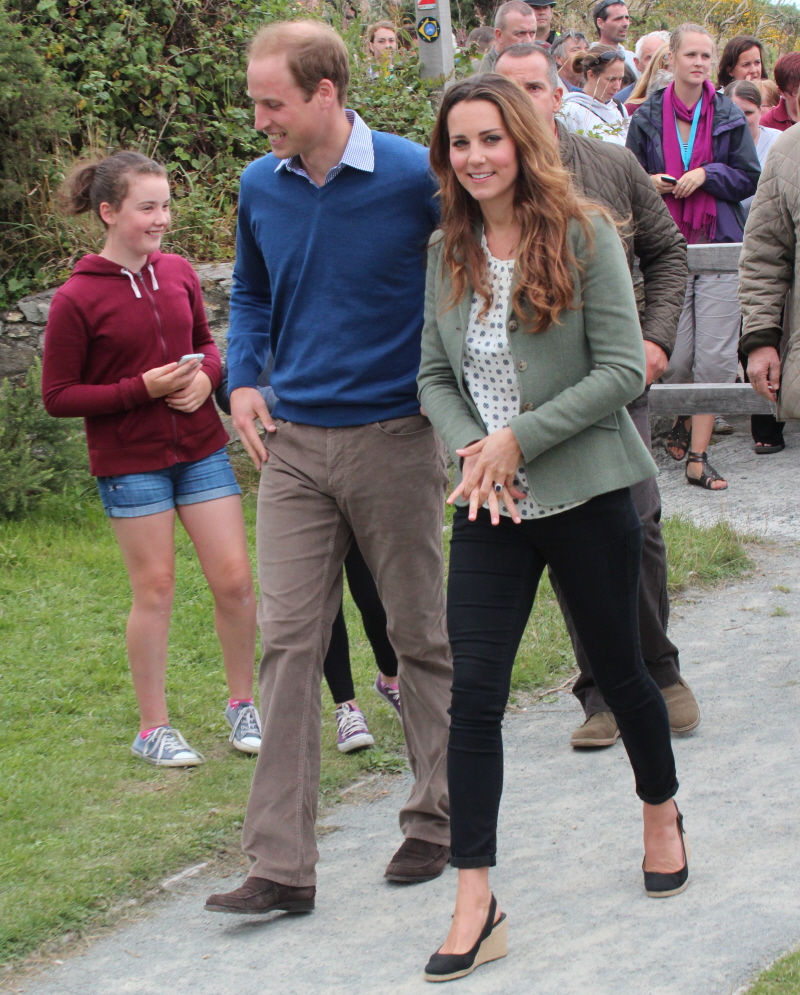 I often discuss and analyze (and over-analyze) what I consider "royal propaganda," which in Duchess Kate and Prince William's case, seems to be an endless repitition of just how "normal" and "just like us" they are. To be fair, I think if we're judging Duchess Kate and Prince William against other members of the royal family, they are more "normal" than most. But if we're judging them against non-royal people, Will and Kate are still pretty inconsistent and out of touch with reality. This is all a preface because The Mirror has a funny story about Will and Kate which is one of the first "normal" stories that I actually believe. Probably because it doesn't have that propaganda gloss of "Will and Kate adore each other, everything is perfect in their marriage, they're so normal and hard-working!" This story makes it sound… I don't know, realistic?
The Duchess of Cambridge asked for a DISCOUNT in an antiques shop, the owner has claimed. Thrifty Kate, 31, is said to have haggled over the bill after going shopping while pregnant with baby George.

And while his missus bagged a money-off deal, hubby Wills was said to have been sitting in the car outside looking "bored stiff".

The royal couple were visiting the Old Stables shop in Norfolk near their new 10-bedroom Georgian country home Anmer Hall on the Queen's Sandringham estate.

Shop owner Caroline Combe revealed: "Kate came in when quite pregnant. Such thin legs in her wellies. She was looking at various things and asked for a discount."

Asked if she agreed to Kate's cheeky request for a price cut, Caroline told society magazine Tatler: "Of course, she's got a big house to do up. But I love her for asking."

Her husband Roger, who helps run the shop, described how the couple's visit – before the birth of Prince George in July – looked like a typical husband and wife's shopping scene.

He added: "If I may say so, William looked like every man who's forced to go shopping with his wife, which is bored bloody stiff and didn't get out of the car."
I love every piece of this. I love that come hell or high water – even at eight and half months pregnant or whatever, Kate was STILL shopping. And that William was totally over it and he wouldn't get out of the car. Deal royal propagandists: THIS is what a real marriage sounds like. A wife who won't stop spending that money and a husband who couldn't care less about his pregnant wife's need for MORE SHOPPING.
As for the discount thing – is that cheeky or tacky? I'm of two minds. On one side, even if you're Duchess Kate, I don't think it hurts to ask because you never know, especially in an antiques shop where prices could be negotiable. Plus, I don't know how it works in England, but in America, many of the big furniture shops and the like will offer discounts to designers or special clients. So, you never know. But on the other side… I thought Kate made such a big deal about how she wasn't going to accept freebies or discounts? Huh.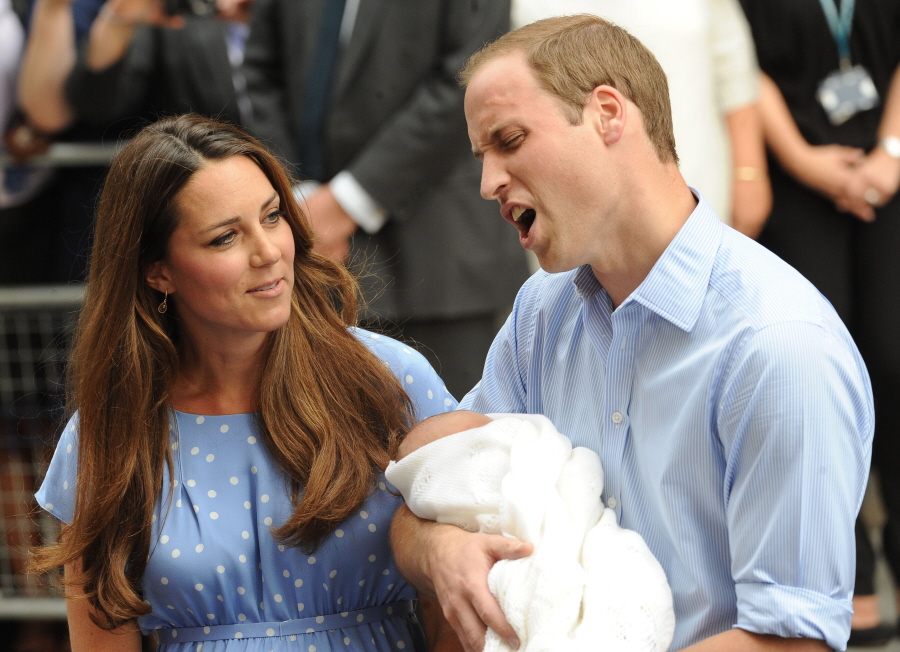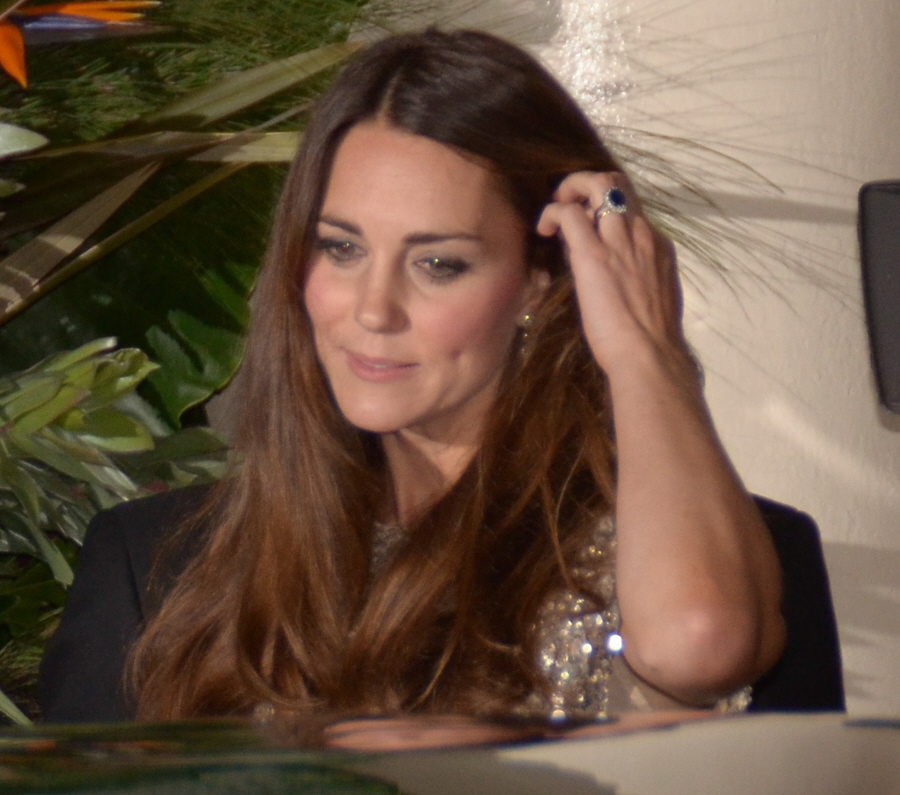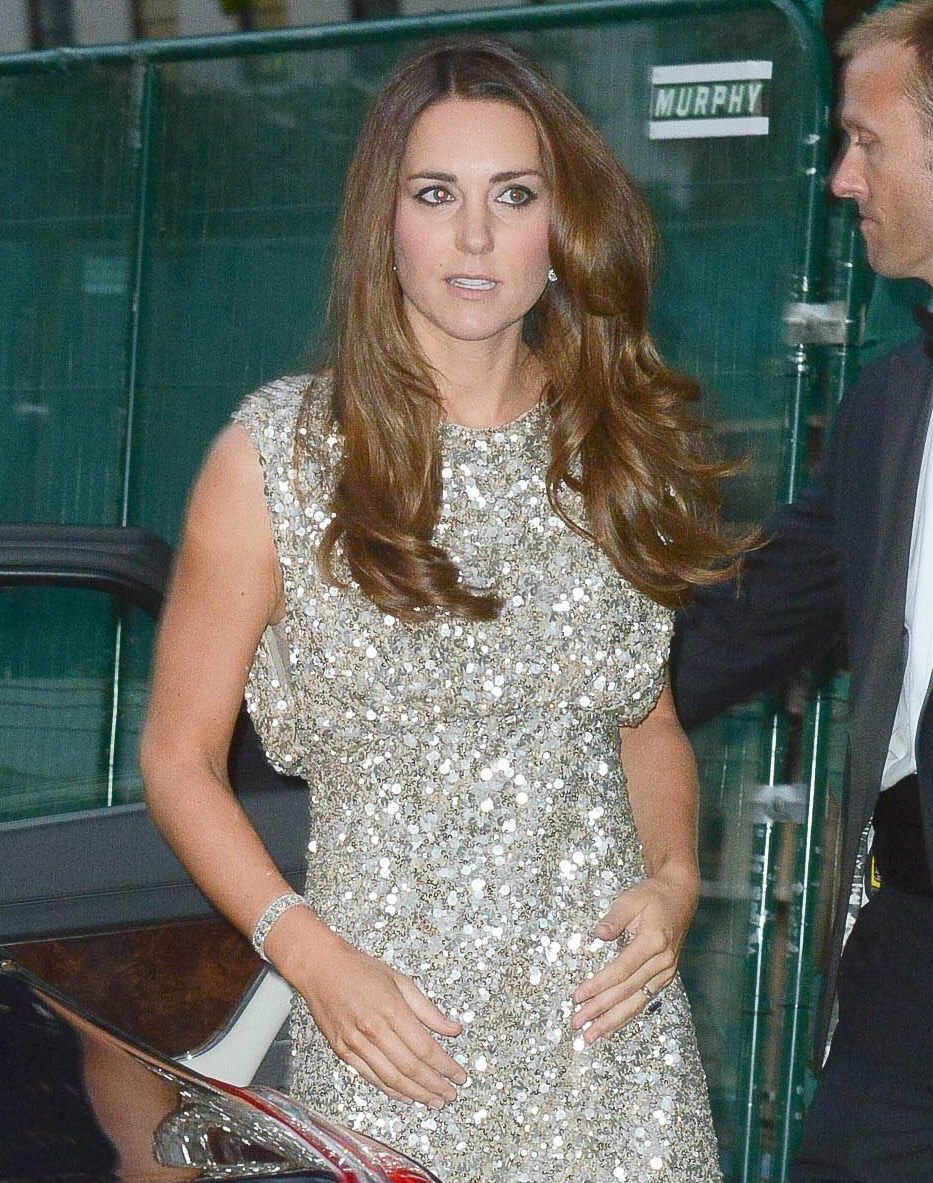 Photos courtesy of Fame/Flynet and WENN.