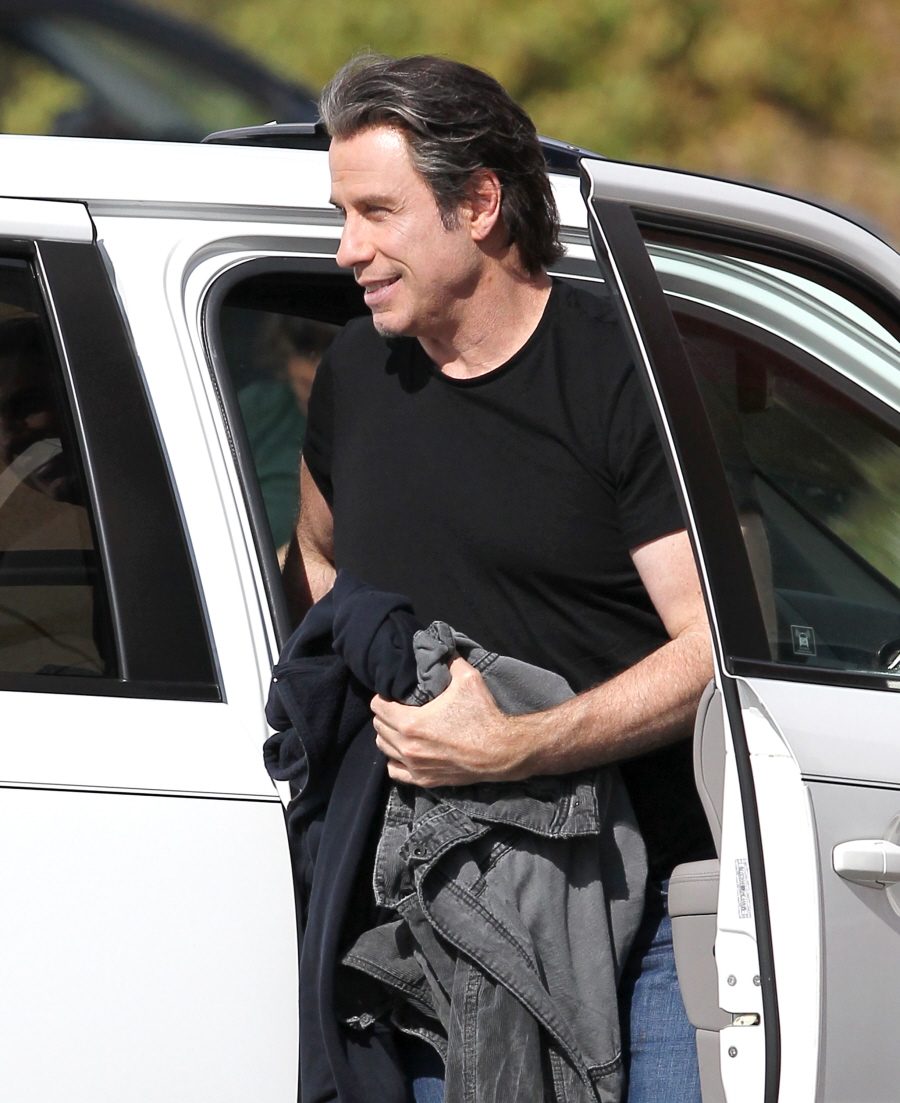 Usually, John Travolta Wiglet Watch is something that I can ignore. Travolta loves his wiglets. He treasures them. He devotes a temperature-controlled room in his home for his massive wiglet collection. This is known. This is accepted. We have all accepted it. But seriously, look at this wiglet. THIS IS AMAZING.
Travolta was photographed arriving on the set of his new film, The Forger, in Boston yesterday. He was so proud to show off his new wiglet. I've never seen this before – it's like his old Welcome Back Kotter hair, but aged to perfection. I imagine Travolta sitting in his Wiglet Room, wearing nothing but leather chaps, gently stroking his wig, admiring the streaks of silver and the subtle Farrah-flip. "Oh, yes," Travolta whispered in his Den of Wiglets. "You will do nicely." In reality, though, it sort of looks like he's wearing a dead skunk on his head. Don't get me wrong, it's a good quality dead skunk. But it's still a dead skunk.
Anyway, this should serve as a warning to all of the Boston-area massage therapists – perhaps it's a good time to go on vacation, lest you get groped and man-handled by Skunky Wiglet over there. But! The Boston Globe says that Kelly Preston is in Boston with him too – they took in some Red Sox games over the weekend. If Kelly is around, does Travolta still molest masseurs? I think he probably would.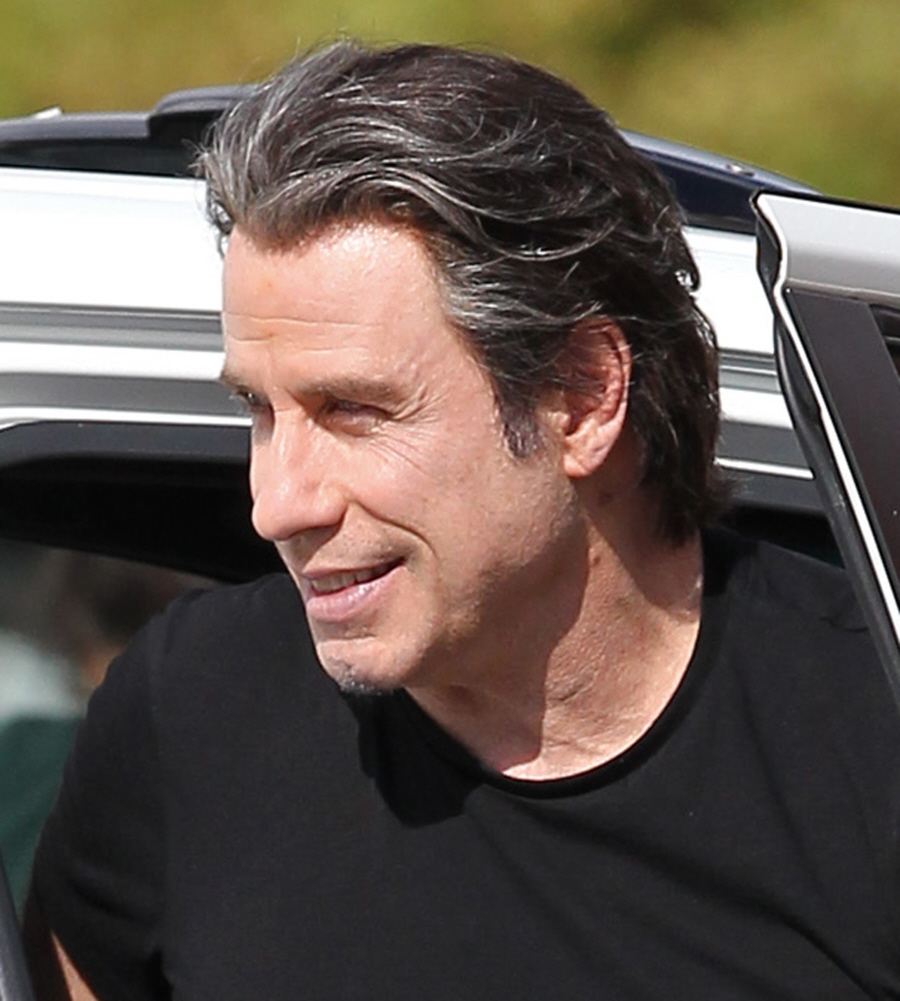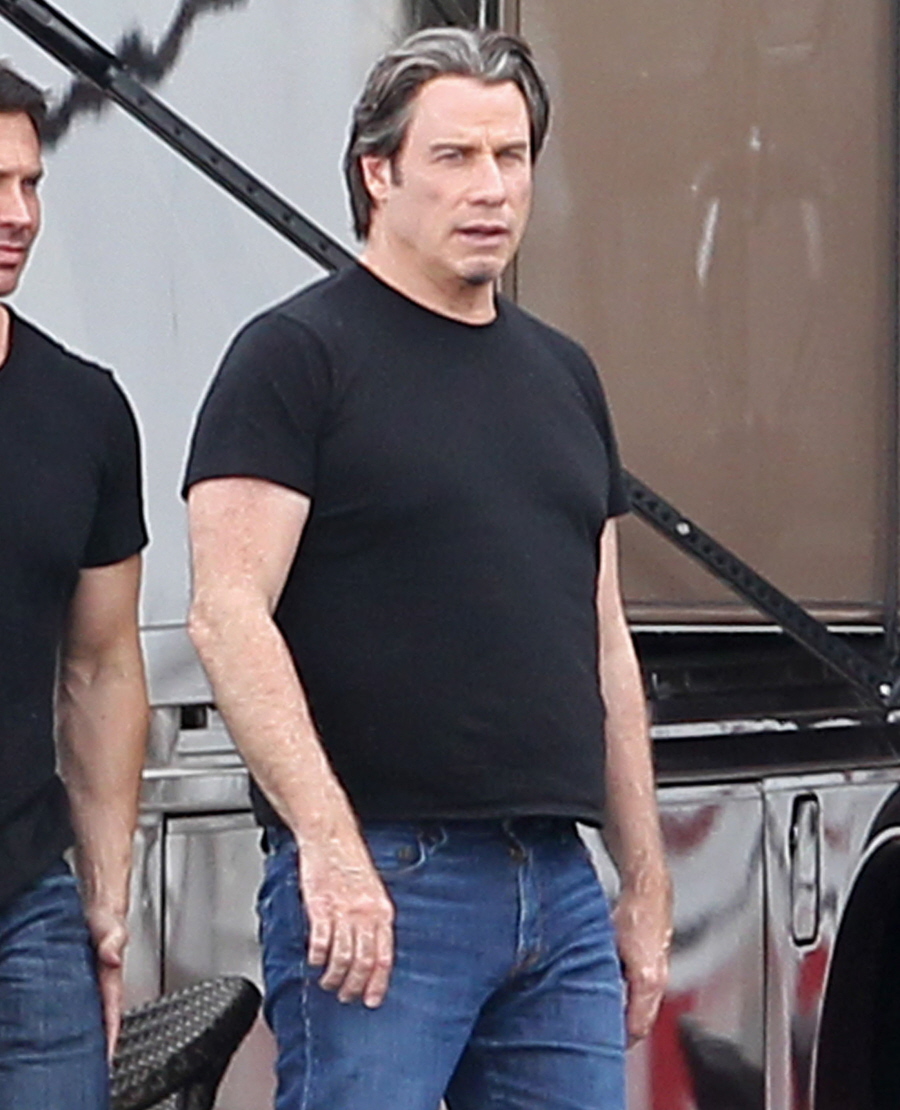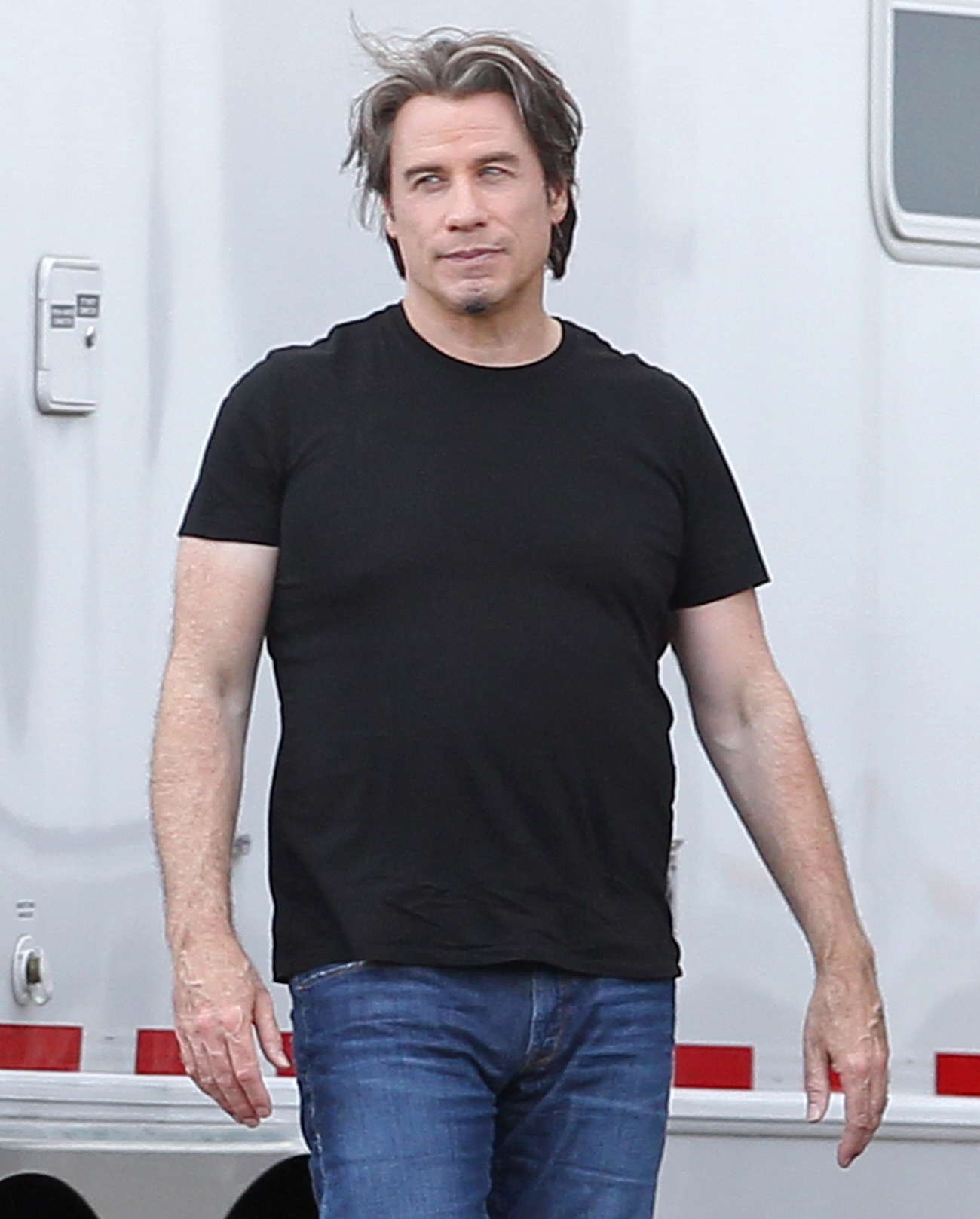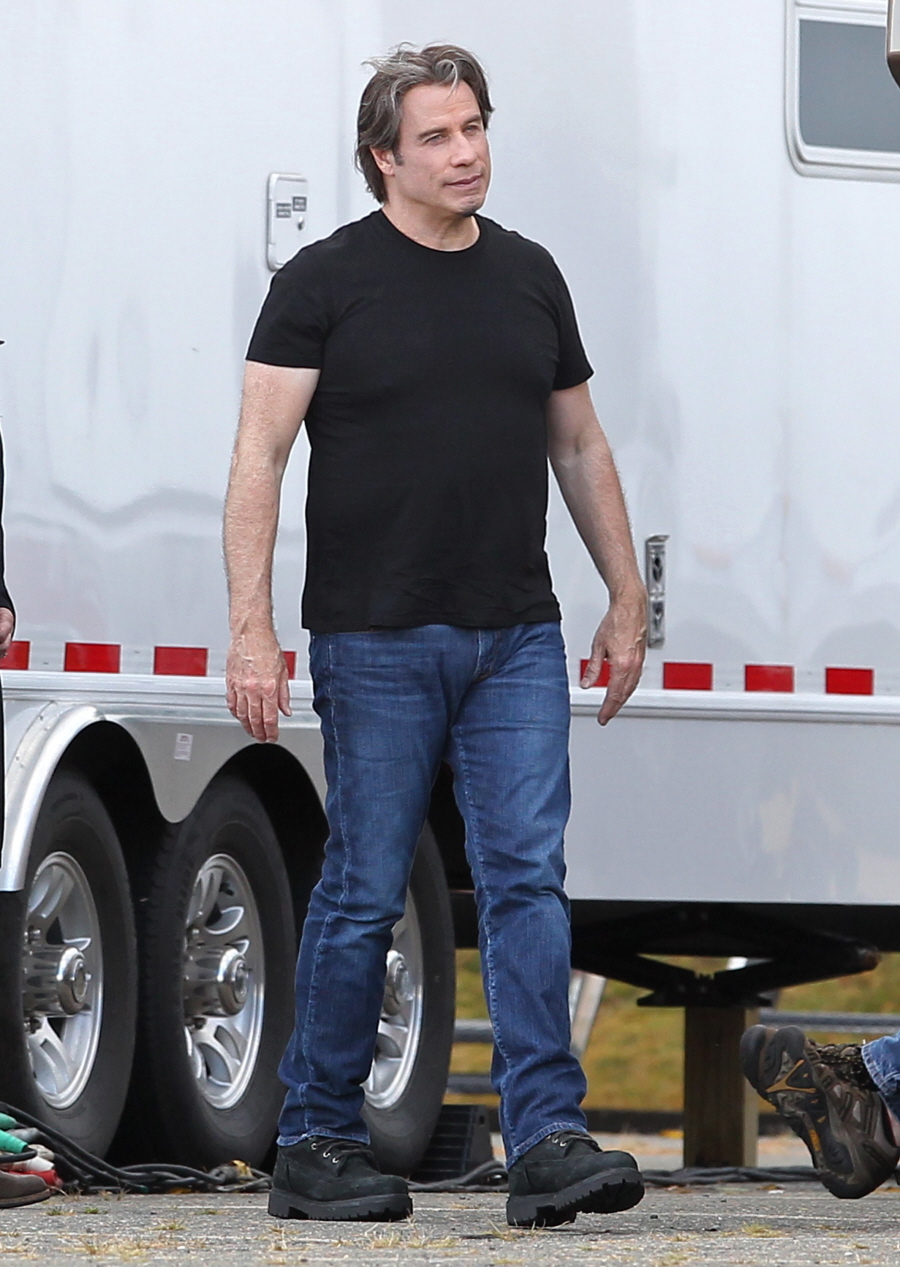 Photos courtesy of Fame/Flynet.