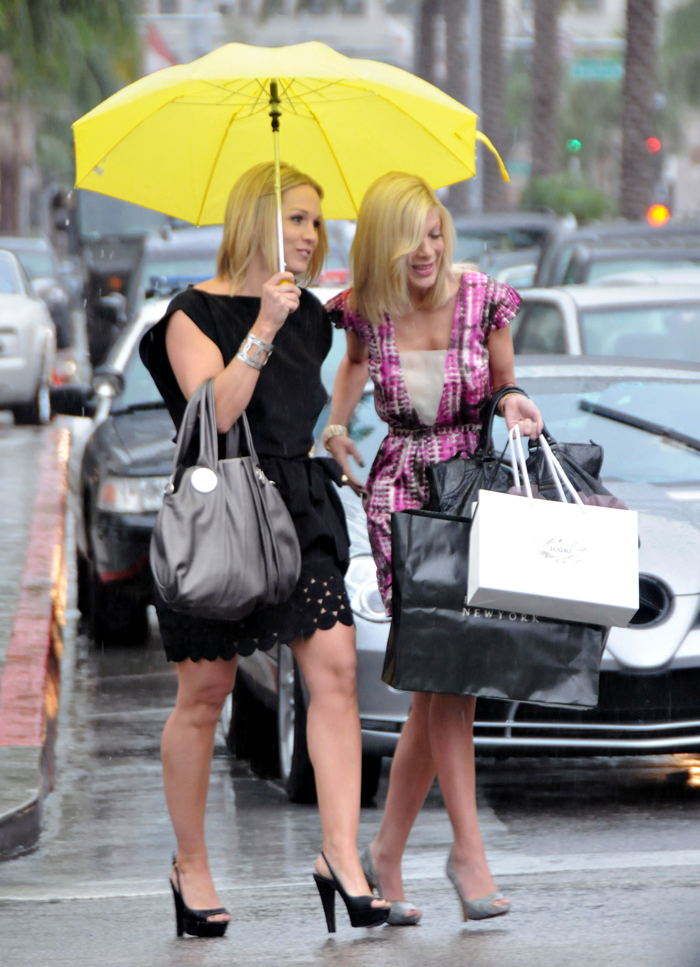 I'll freely admit how Tori Spelling used to annoy me during the original "90210," but it was really her awful Donna Martin character that I didn't like. As the years have passed, I've warmed to Tori. She's made her own way without the help of her family fortune. She also has to deal with the tabloids making sh-t up about her all the time. Mostly I see a woman who is trying to make a living for her family and otherwise keep to herself. As for Jennie, I think she got a raw deal from Peter Facinelli, who was probably cheating on her for years.
As a result of these two ladies' recent media adventures, I feel more than ready to embrace them on television again — together. That's what will happen thanks to a newly closed deal for Tori and Jennie on a new crime comedy, Mystery Girls. Deadline has the details: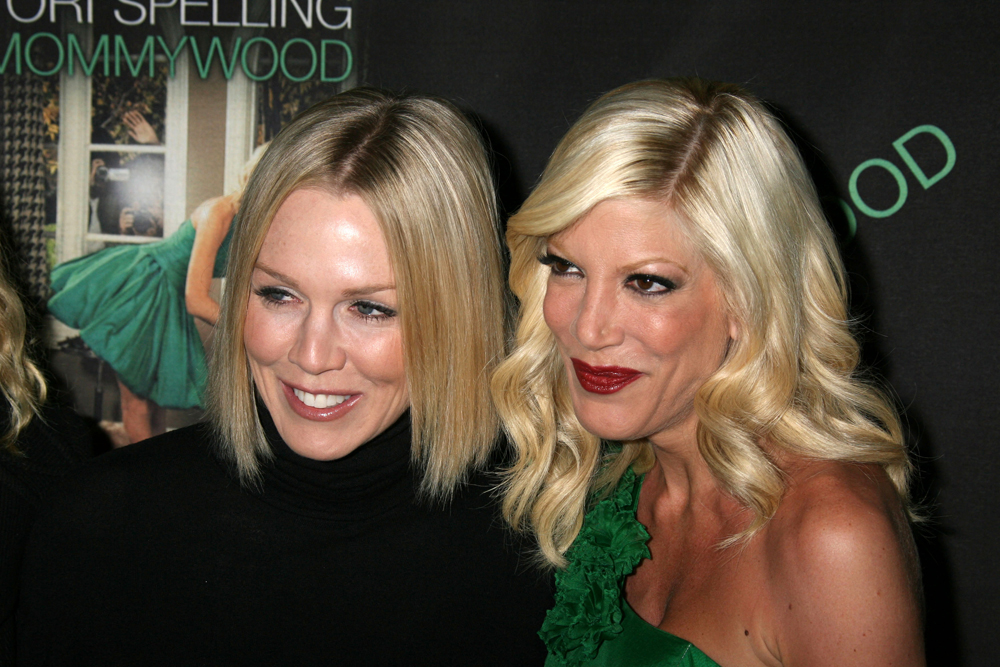 ABC Family has closed a deal with Jennie Garth to join former Beverly Hills 90210 co-star Tori Spelling in the network's comedy pilot, Mystery Girls. Both Spelling and Garth will also serve as executive producers. The project follows a former starlet (Spelling) who is roped into solving crimes with her former mystery TV show costar (Garth) when a witness to a crime will only speak to the infamous 'Mystery Girls,' which was the highest rated program of the 90′s. The pilot was written by Shepard Boucher from a story by him and Spelling.
[From Deadline]
Does anyone else think this show sounds like a surprisingly good idea? The show has already been picked up by ABC Family, so it will ideally be something that parents will watch with or around their kids. There's plenty of nostalgia for the stars of the old "90210," so I think this will go over well. Will you watch it?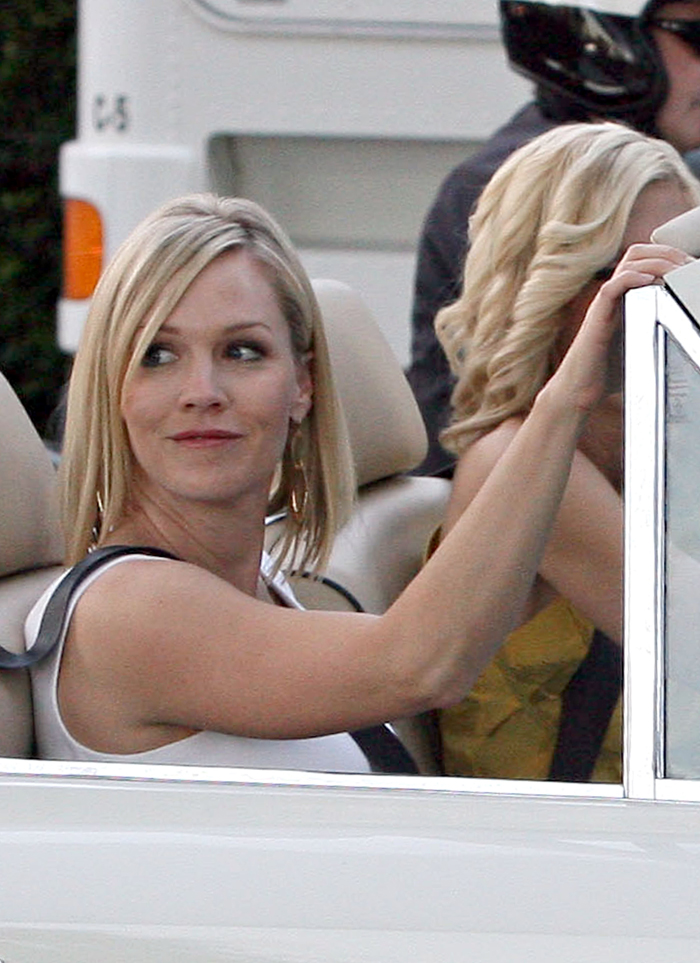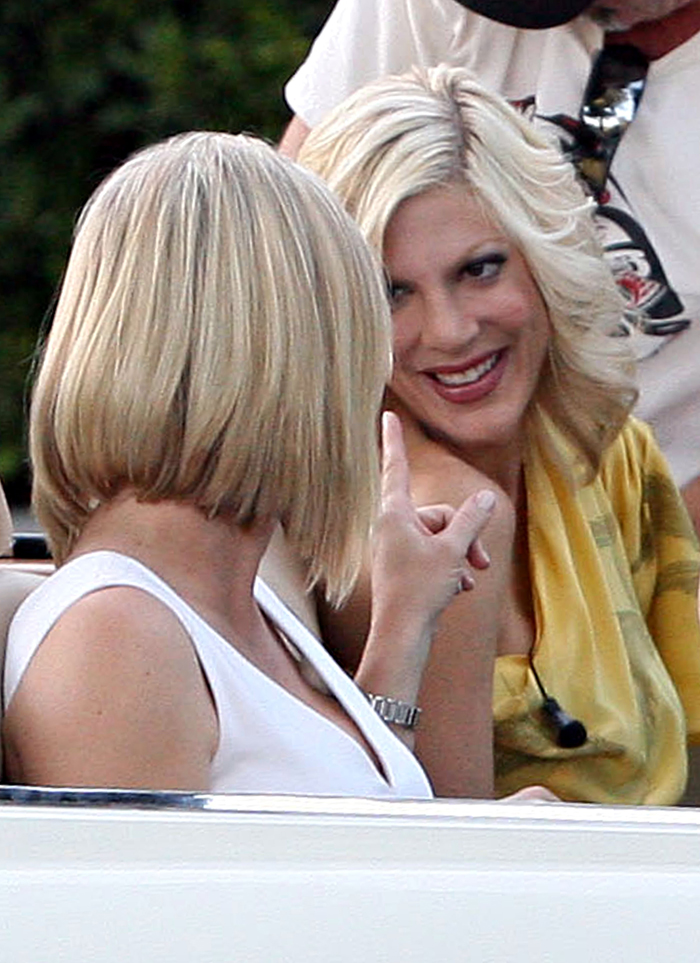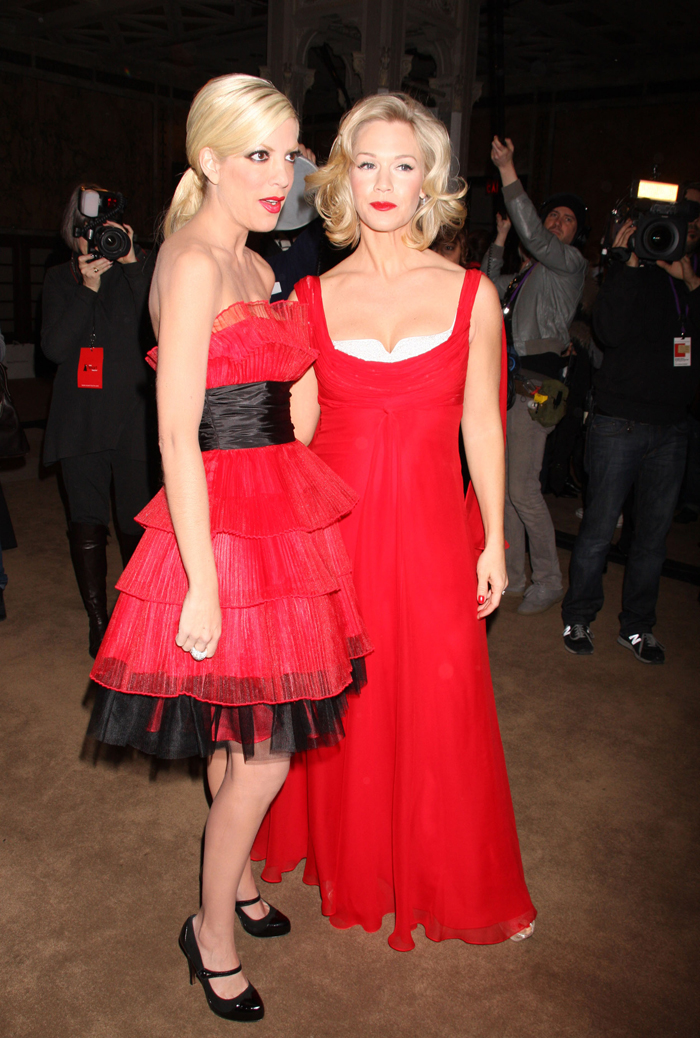 Photos courtesy of Fame/Flynet