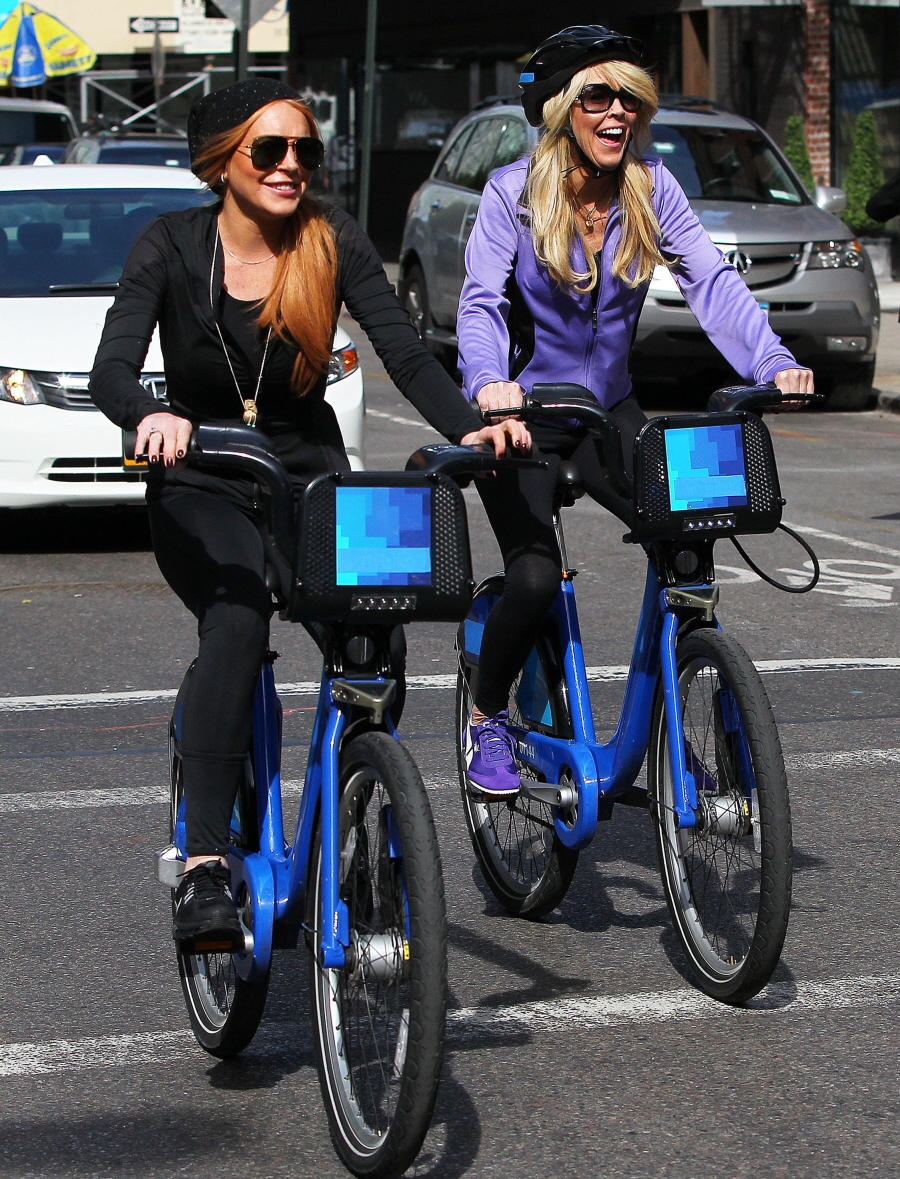 Lindsay Lohan is the picture of health and sobriety. She and her lovely mother Dina went for a healthy, sober bike ride in NYC yesterday – photos show that they were riding Citibikes, the new New York bike-lending program. Health, health, health. Sobriety, sobriety, sobriety. Of course. I just have to admit though… my first thought when I saw these photos was "who arrives to a drug deal on a bike?"
Should we make a big deal about Lindsay not wearing a helmet? I don't really care – she's an adult and if she doesn't want to wear a helmet and someone hits her, that's her problem. If any driver does hit her… just know that the Lohans will sue you into oblivion. Because Lindsay is the only person in the country who is allowed to drive recklessly time after time after time. The rules are for everybody else.
Anyway, did you hear this stupid story a few days ago? Lindsay wants to start her own rehab. Sigh.
She has the experience, at least! Mean Girls star Lindsay Lohan has checked into rehab a whopping six times and is now considering opening her own treatment center and naming it after herself, RadarOnline.com has been told. She has even sounded out potential investors, a source revealed.

"Lindsay really wants to help other people and she's talked to some of her wealthy friends who are sober about the prospect of opening up a rehab center," the insider revealed. "She loves the idea and really believes that if her name is attached to it, it will help draw attention to sobriety."

The 27-year-old — who was released from a 90-day court-ordered rehab stint three months ago – wants the facility to be based in New York City.

"Lindsay is telling friends that she knows what works and doesn't work when it comes to treatment," the source added. "She feels that she's in the right frame of mind now to give advice to other young people who have their own problems. It may never happen… but she is totally behind the idea and wants to give back after all that she has been through."
Here's what I think is happening – I think Lindsay stays sober (or soberish) while Oprah's cameras are filming her during the day. I think she does a good impression of someone who is "sober" and she spends most of the day hanging out with her sober companion and doing whatever Oprah wants. And then when Oprah's cameras leave, Lindsay does a half-dozen shots of tequila with Dina and they do some lines of coke and then they start calling TMZ and Radar and they make up stories about all of the stuff they're involved in.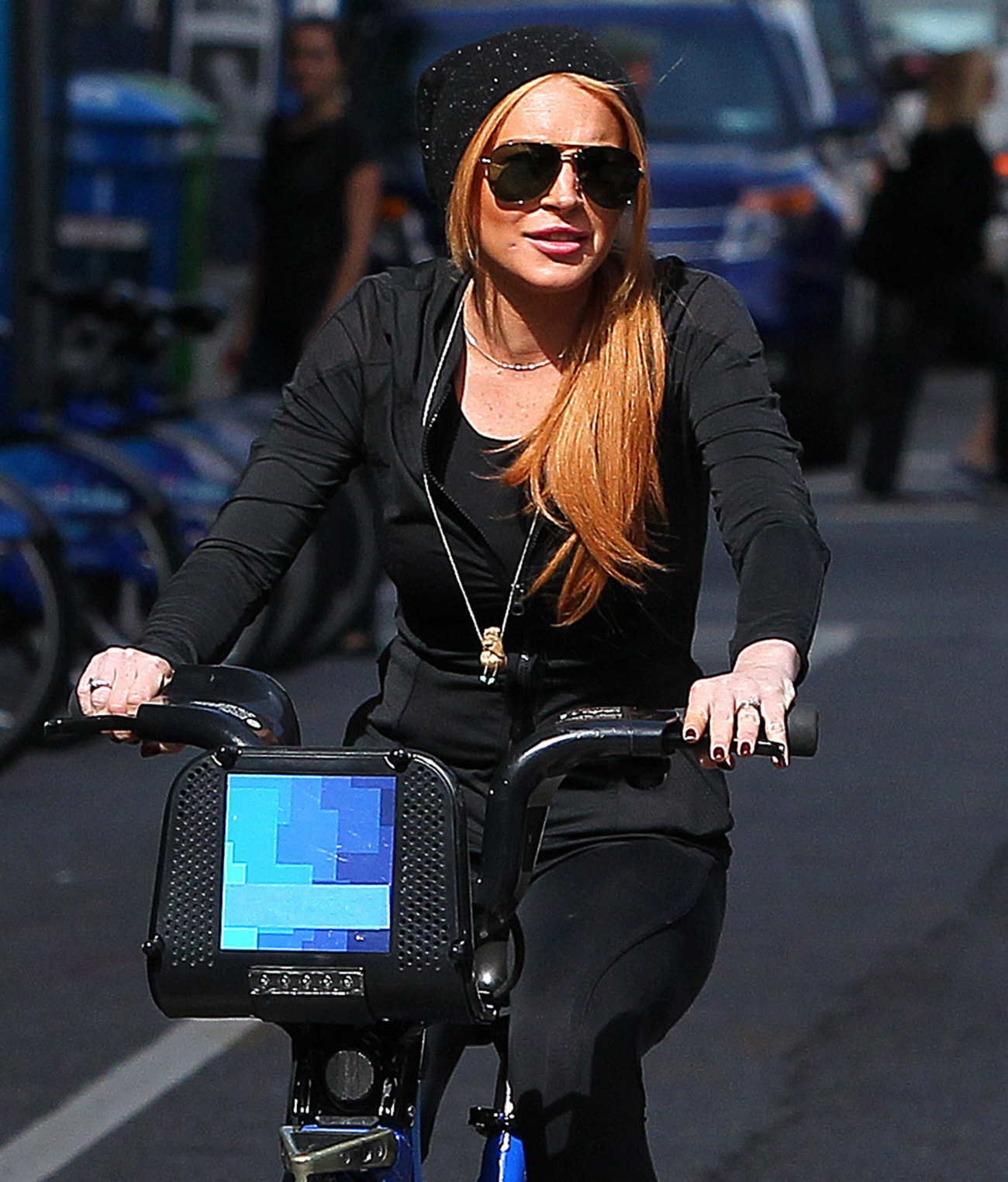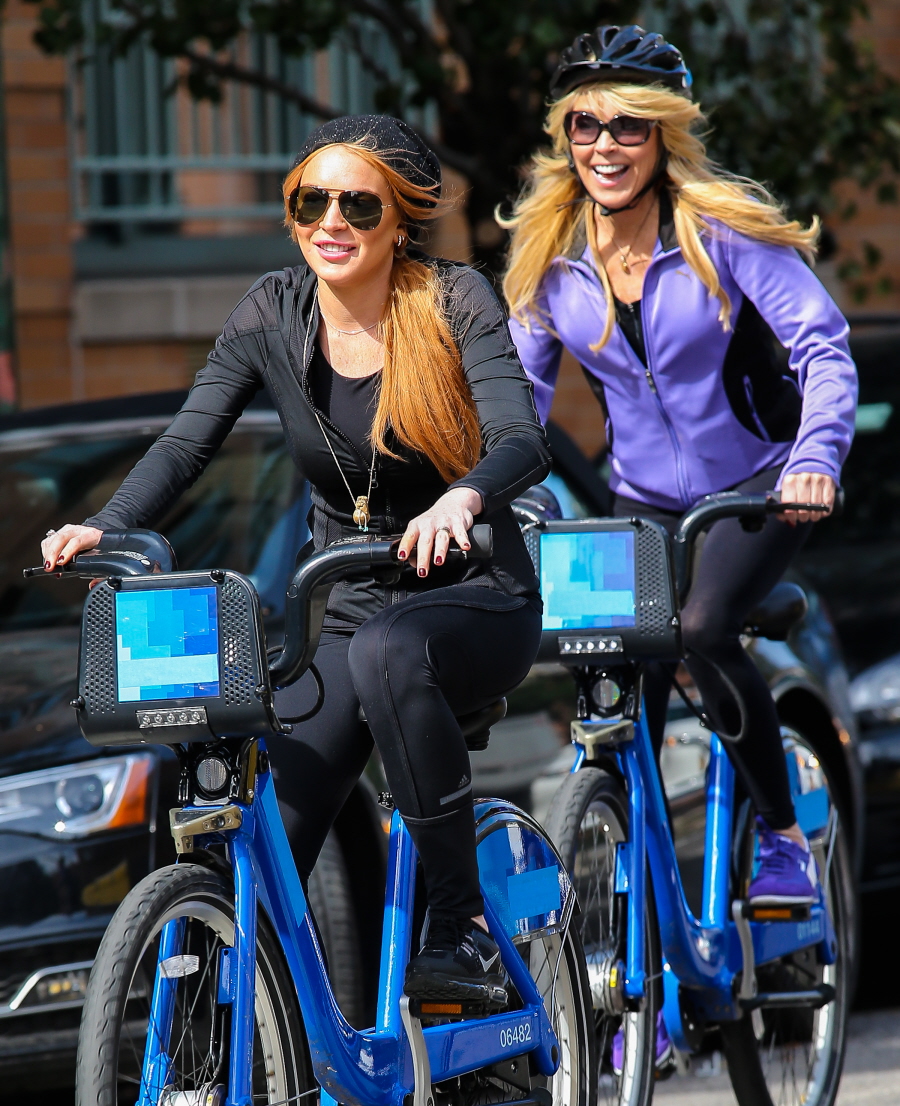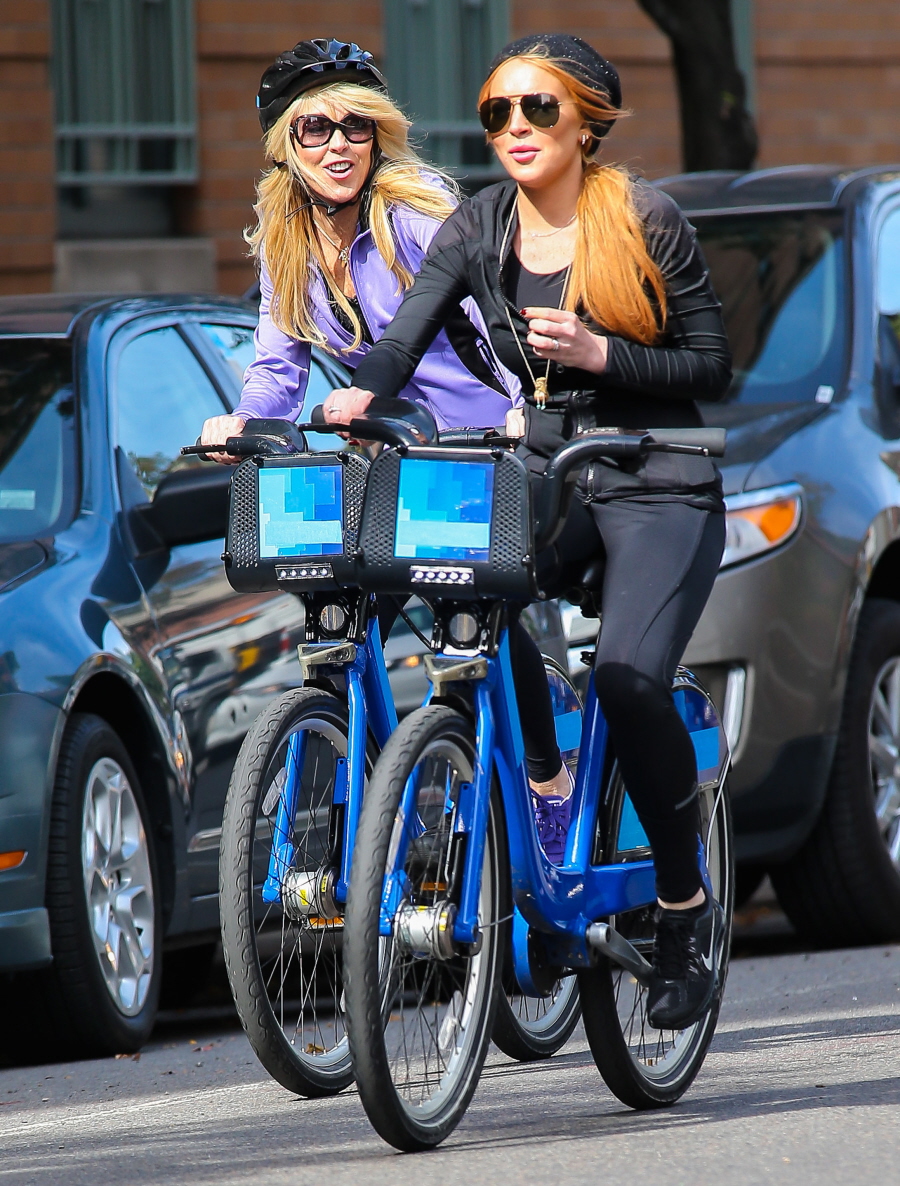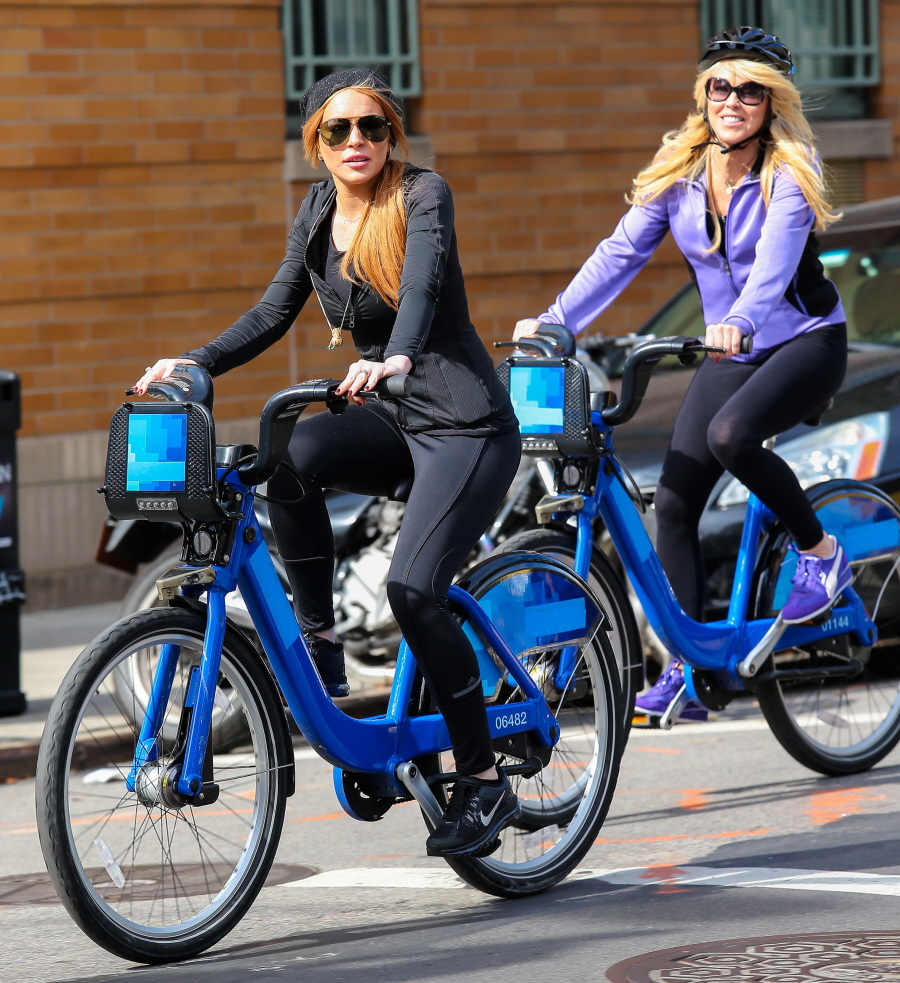 Photos courtesy of Fame/Flynet.