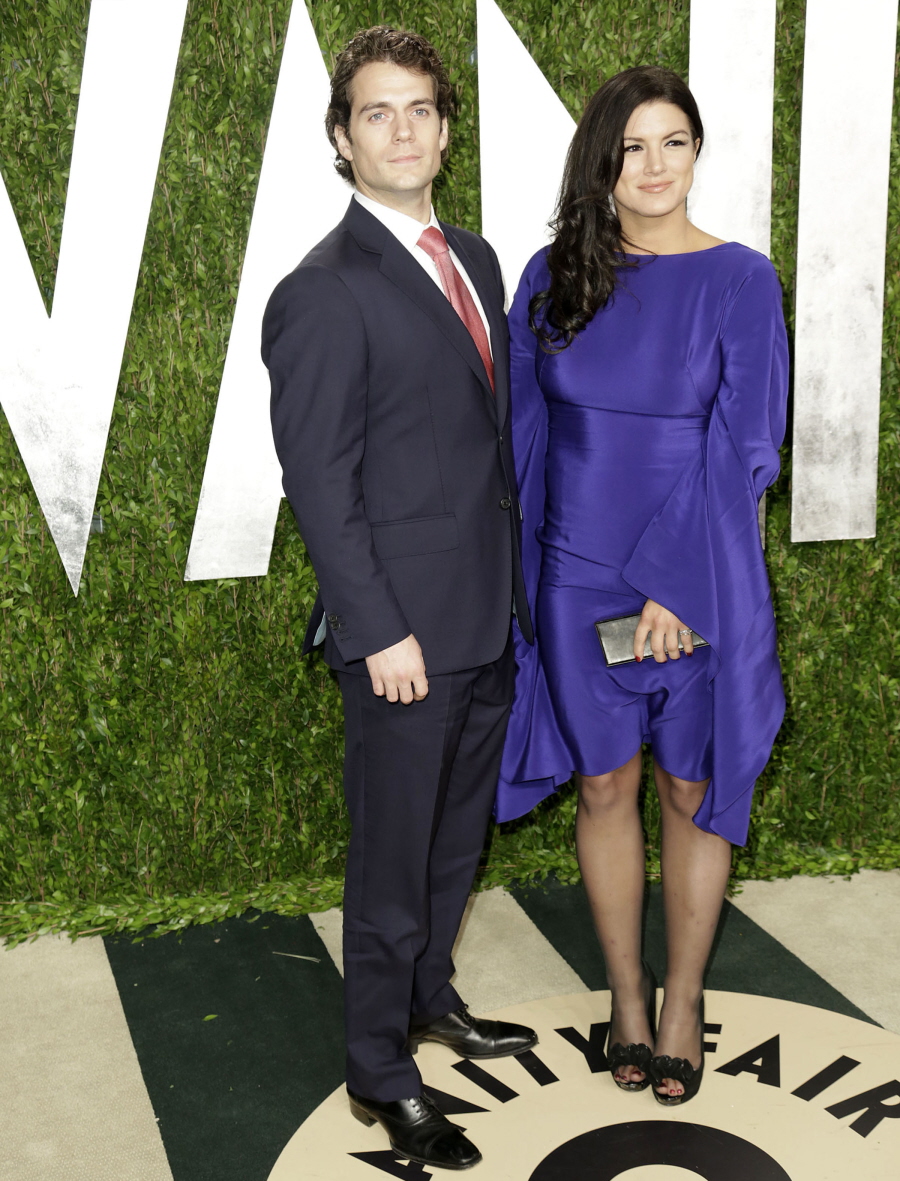 Henry Cavill and Gina Carano are back together!!! Maybe. Possibly. I hope so. The Mail has photos of Gina and Henry together in Rome, where he's been filming The Man From UNCLE for the past month or so. GO HERE to see them. I guess Gina came by to visit him and he took her out to dinner? They seem to be enjoying some wine and sharing a laugh.
When exactly did Gina and Henry breakup? Let's see… the speculation about a breakup started up around the end of June, and almost immediately there were rumors that Henry had started up with Kaley Cuoco. Those rumors were confirmed when Kaley and Henry stepped out for a series of seemingly staged photo-ops, and then *poof* Kaley and Henry were done. I personally think Henry didn't care for the backlash he was getting for having such bad PR. And in retrospect, now that we've gotten a better idea of what Kaley Cuoco is like (hint: she's the second coming of Jennifer Love Hewitt), I do tend to think that PR mess was mostly Kaley and Henry wanted no part of it. Just my opinion.
So, basically, Henry has seen the error of his ways and he's gone back to the very interesting and seriously sexy Gina? That's one way of looking at it. Another way… maybe they just remained friends? Maybe there were no hard feelings around their breakup in the first place? It's not like Gina was out there, telling "her side" of the story and trying to get public sympathy. Here's another conspiracy theory: while I don't think Gina is a "user" like some of the ladies who only want to date famous dudes, I do think Gina is aware that being with Henry really helps her profile and helps her get work. They are just better together, aren't they?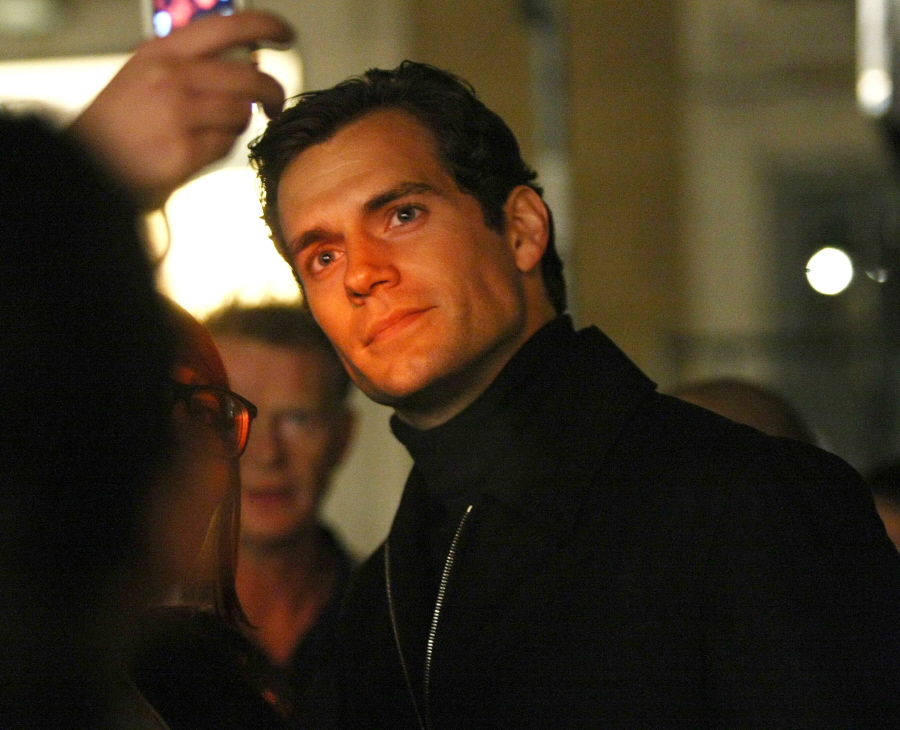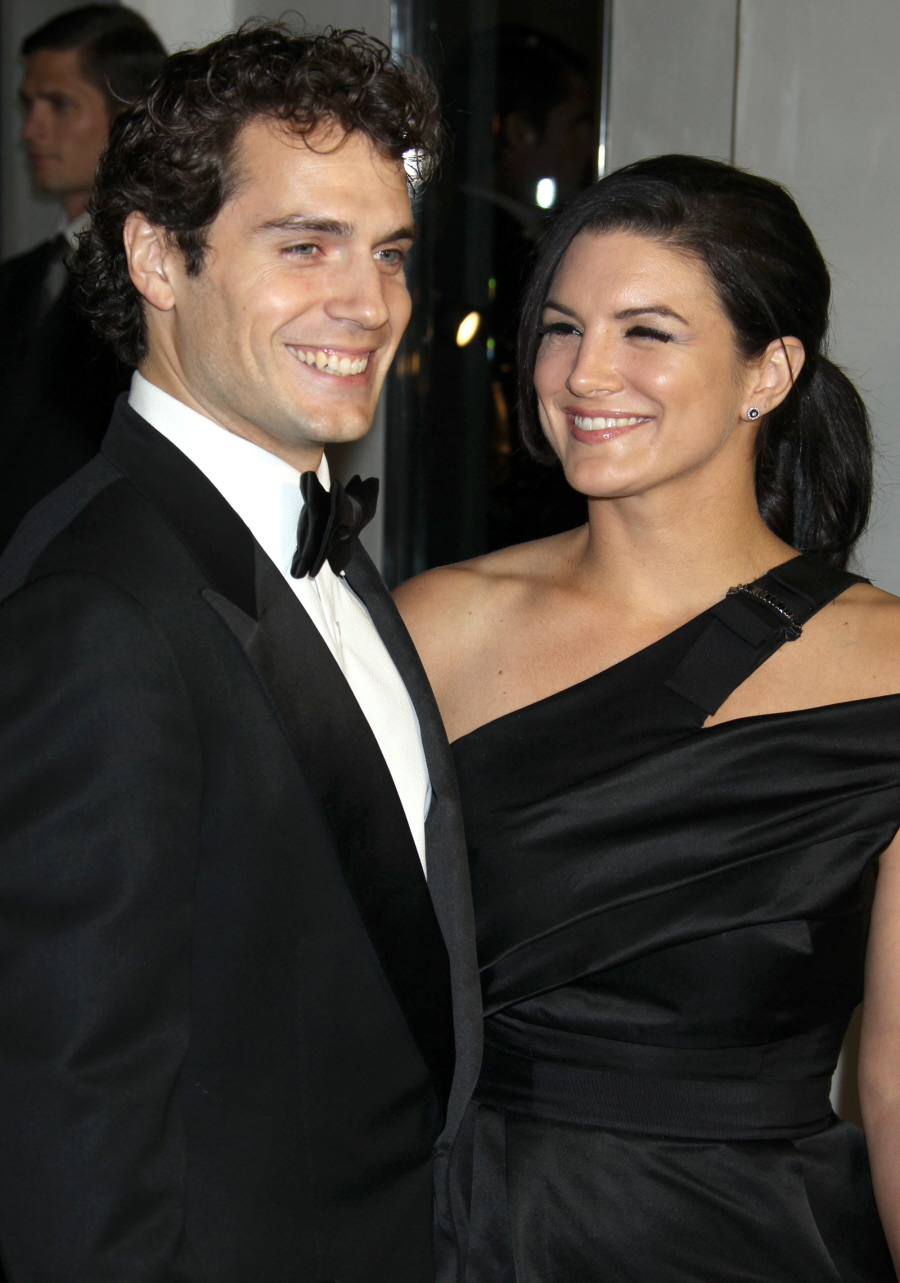 Photos courtesy of Fame/Flynet and WENN.