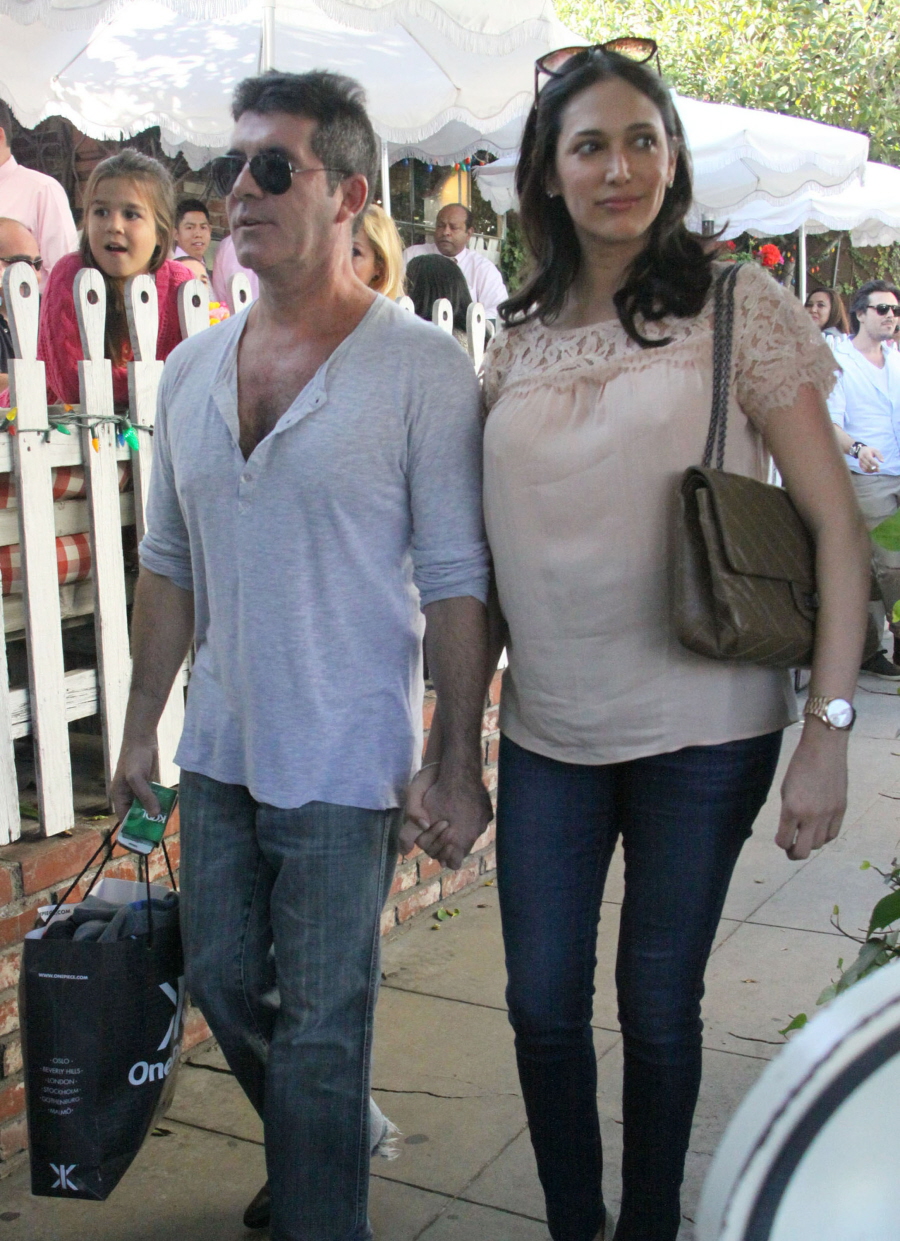 The problem is never that I cannot picture Simon Cowell in sexual situations. The problem is that as soon as I see a photo of him, my dirty mind immediately begins to picture his hairy moobs glistening with sweat and massage oil, bouncing rhythmically as he groans to completion. YOU ARE WELCOME. This is what I live with. That is the image I deal with every time I write about Simon Cowell. I don't know what's wrong with me (but I'm absolutely positive there IS something wrong with me). And imagine this – what if you were Lauren Silverman and you had been boning him undercover for years? What if you were actually intent on having those bouncing moobs on you for the rest of your life? Gross, right? I mean, what's wrong with HER?
Anyway, these are new photos of Lauren and Simon at The Ivy over the weekend. She's still pregnant and I can feel Simon's interest in her waning by the minute – he just seems like that kind of guy. Still, Simon can't dump her yet. That would look horrible. So he has to play along and act like this is the best thing ever:
Their secret affair was uncovered when Us Weekly revealed news of her pregnancy, but now Simon Cowell says "life is fantastic" with girlfriend Lauren Silverman.

"Even with all the drama, this year has been incredible," Simon says. "I said to Lauren last night, 'I can't believe how much has happened.' I never thought I'd be a father."

And their collaboration extends to the recording studio, adds Simon: "She brilliant because she gets what my job is and has a great ear. So when I'm choosing a single, I send her tracks and we agree. You have to work with your partner."
[From Us Weekly, print edition]
Yes, I'm sure she's "brilliant" at music producing. Lord, do we really have to pretend that this is a normal relationship? The thing is that Simon and Lauren have known each other for years and they've been sleeping with each other for years – how is it possible that they still have new stuff to learn about each other?
Oh, and it's not like Simon has called it quits with any of the ladies in his harem either – he just celebrated his birthday with his exes (and no Lauren).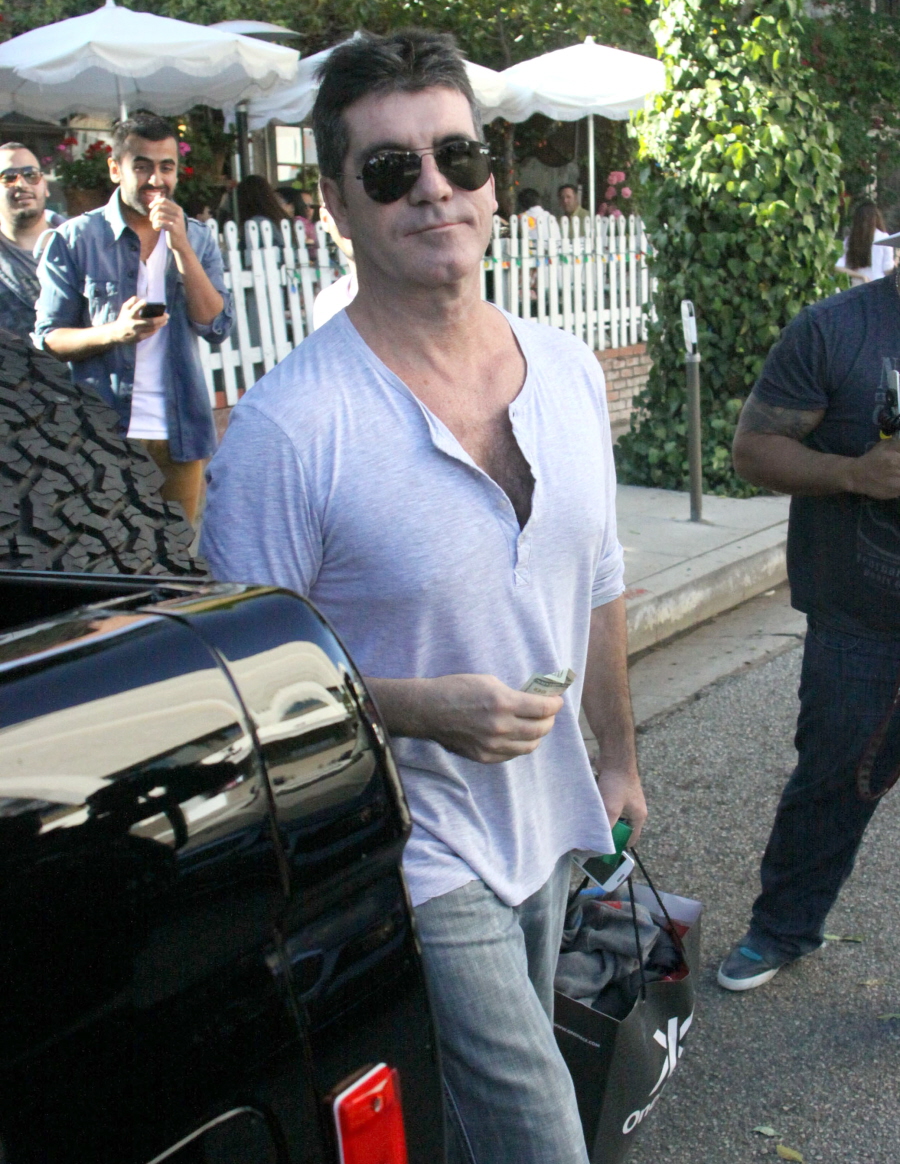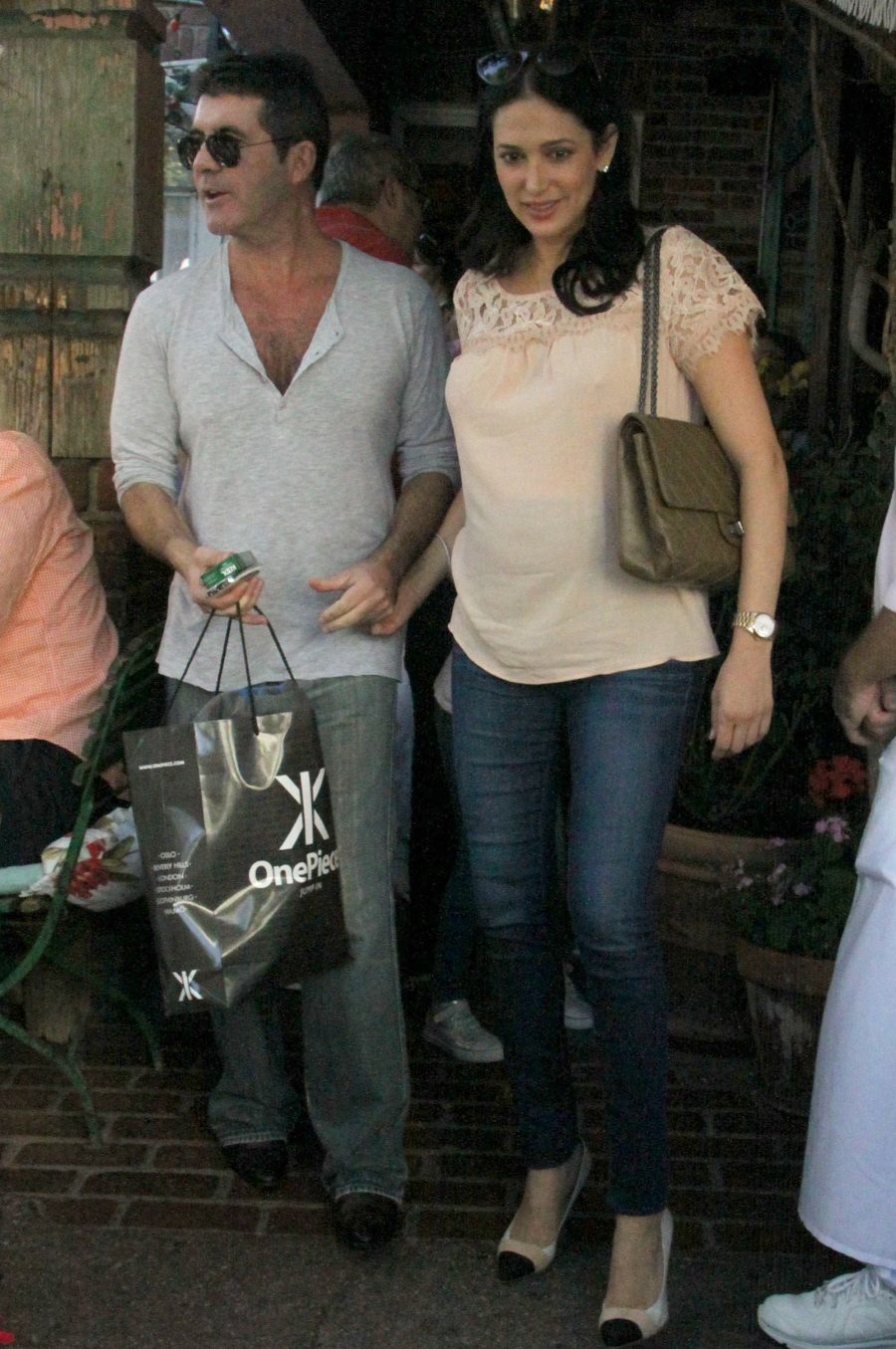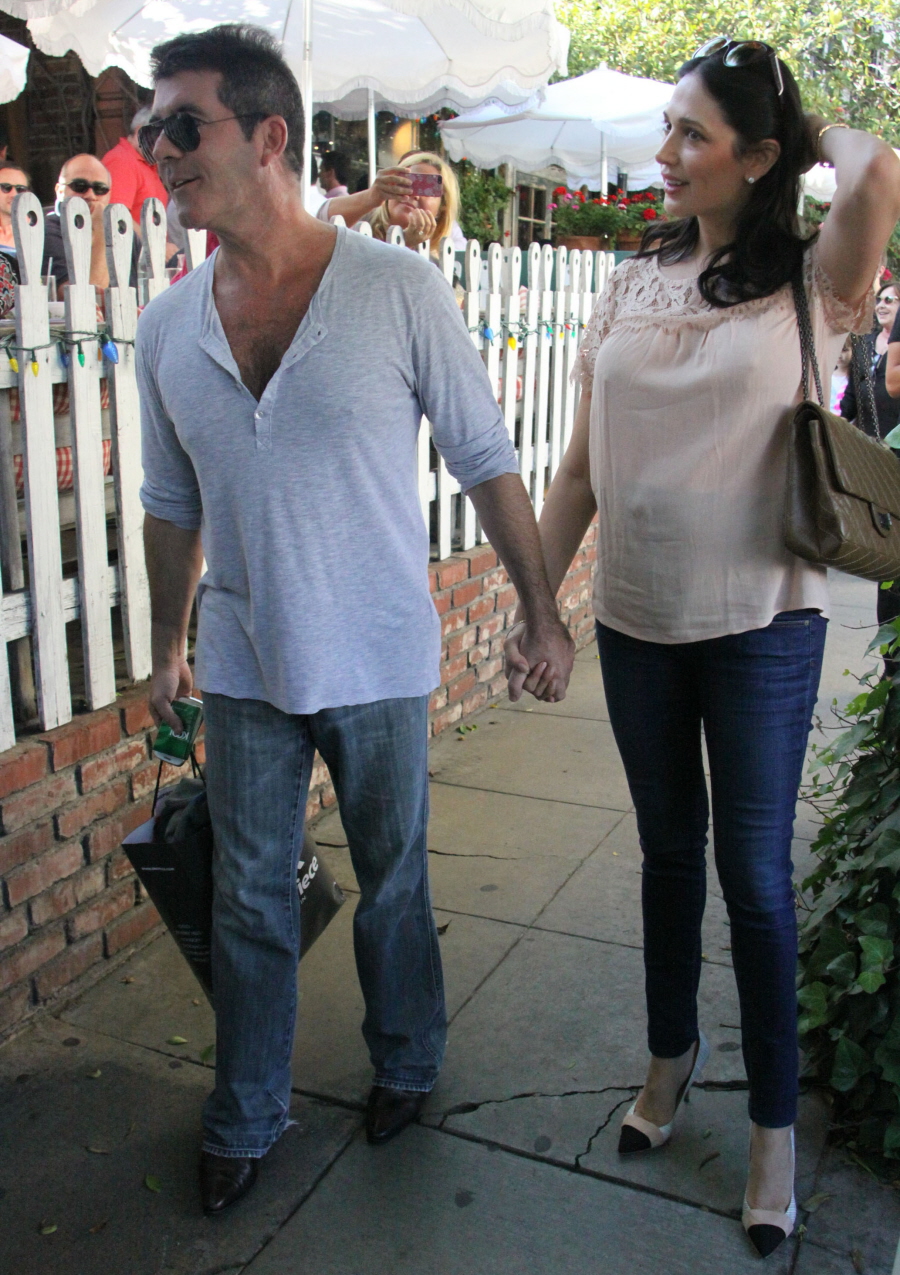 Photos courtesy of Fame/Flynet.