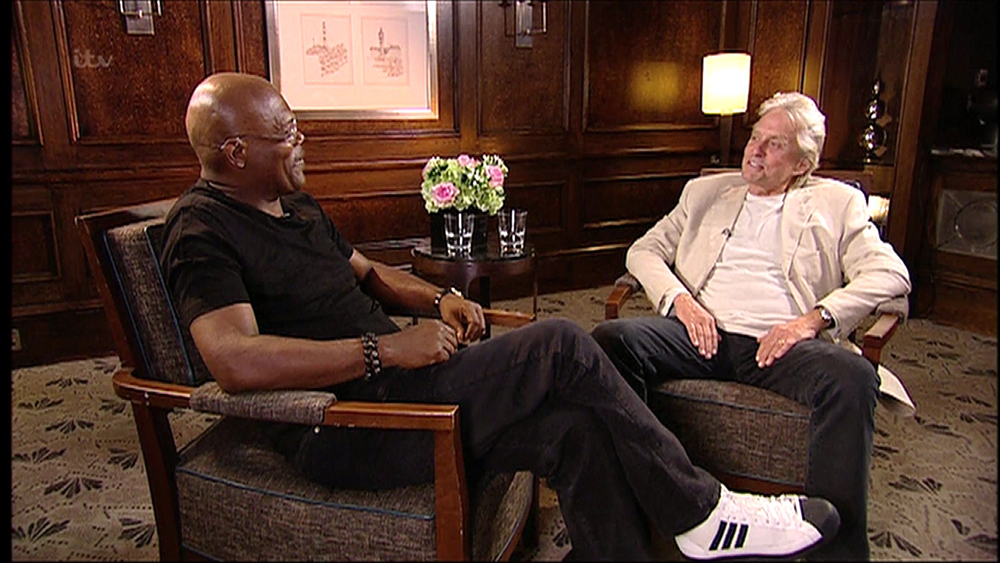 Now this is a puzzling press move. Back in 2010, Michael Douglas revealed (while touring to promote Wall Street: Money Never Sleeps) that he had throat cancer. His cancer was at a stage four, but he was treated successfully and declared cancer free in early 2011. The discussion continued on his summer tour for Liberace biopic Behind the Candelabra. Michael declared how his cancer was caused by HPV, not smoking. Of course that declaration set all sorts of tongues wagging (har har). Michael's ex-wife, Diandra, even chimed in to say she didn't have HPV, so he must have picked it up somewhere else.
Now Michael is changing his story to say that he didn't have cancer of the throat but of the tongue. Mofo Samuel L. Jackson interviewed Michael for UK's This Morning, and the truth finally came to light: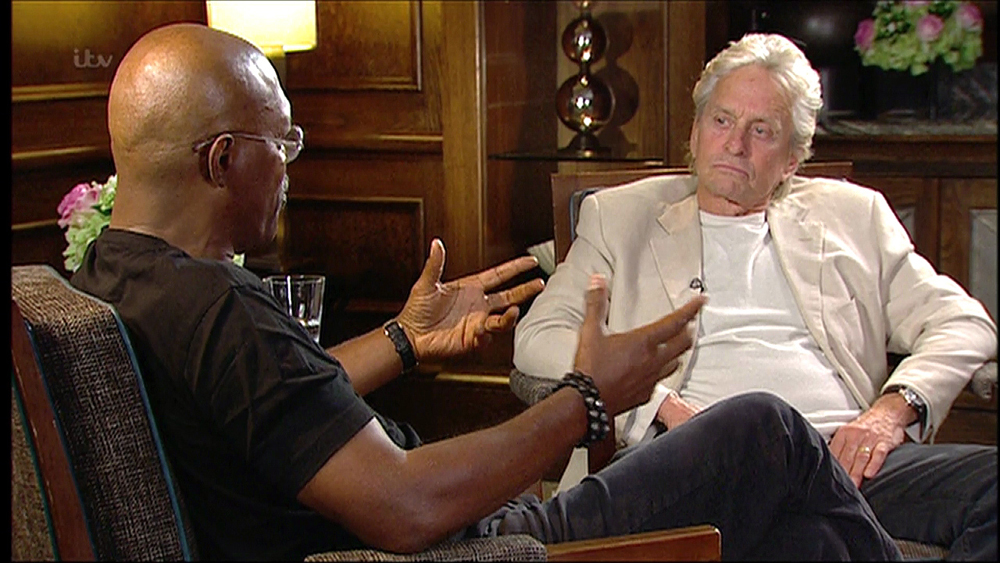 The world was shocked when Michael Douglas announced he had stage four throat cancer in August 2010, but the Oscar winner now reveals that he wasn't telling the whole truth.

In an interview with Samuel L. Jackson on the U.K. talk show This Morning the actor, 69, admitted Thursday that he'd actually successfully battled tongue — not throat — cancer.

"This was right before I had a big tour for Wall Street, so we said, 'There's no way we can cancel the tour and say we don't feel well,'" Douglas admitted. "I said, 'You've just got to come out and just tell them I've got cancer and that's it.'"

His doctor, who'd found a walnut-size tumor at the base of Douglas's tongue, warned the actor that he might not want to reveal that he had a disease with such a negative prognosis on the eve of a massive press tour.

"The surgeon said, 'Let's just say it's throat cancer,'" the Last Vegas star reveals, explaining that the doctor told him that if they had to do surgery for tongue cancer "it's not going to be pretty," and that Douglas faced losing part of his jaw and tongue.

Rather than having to discuss possible facial disfigurement with scores of reporters on the press tour, they decided to disguise the truth.

Douglas, who's currently separated from wife Catherine Zeta-Jones, underwent aggressive chemotherapy and radiation treatment and was declared tumor-free in January 2011.
[From People]
This is a strange admission at this point, right? I can see how Michael wouldn't have wanted to answer questions about possible tongue removal and disfigurement on a press tour. At the same time, he still put it out there that the tumor was on the back of his tongue. Odd. Thankfully, the end result is the same, and he no longer has cancer.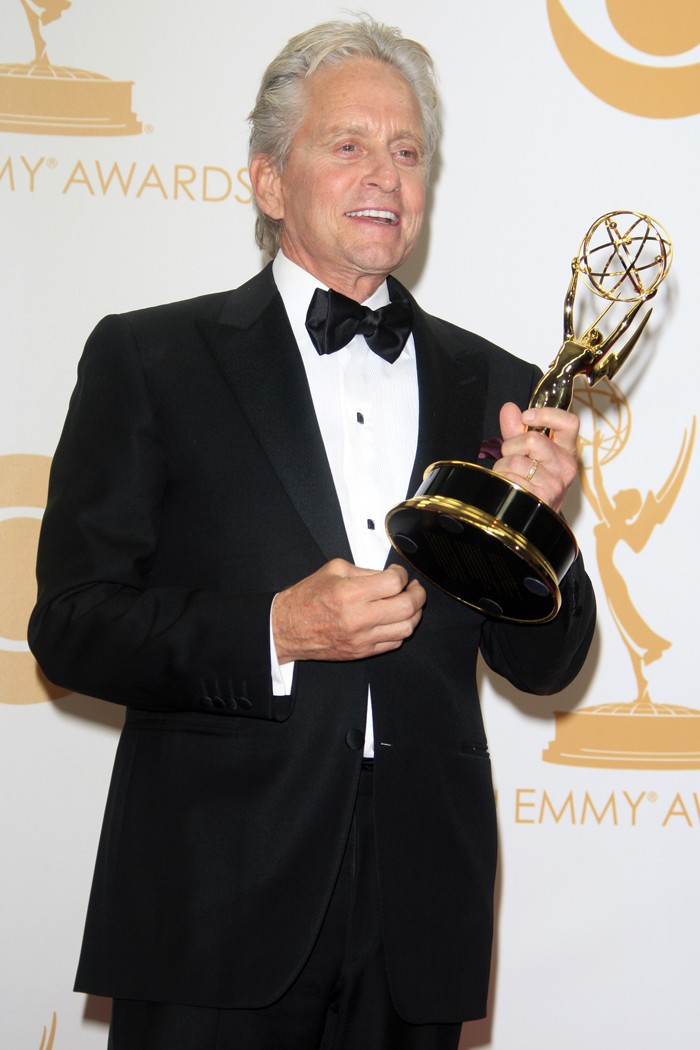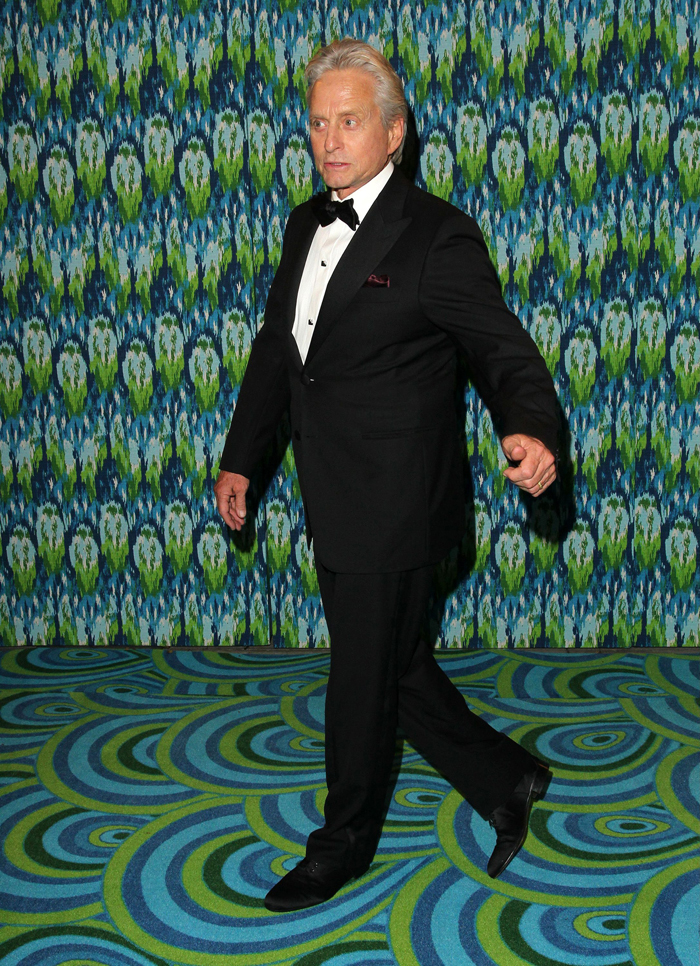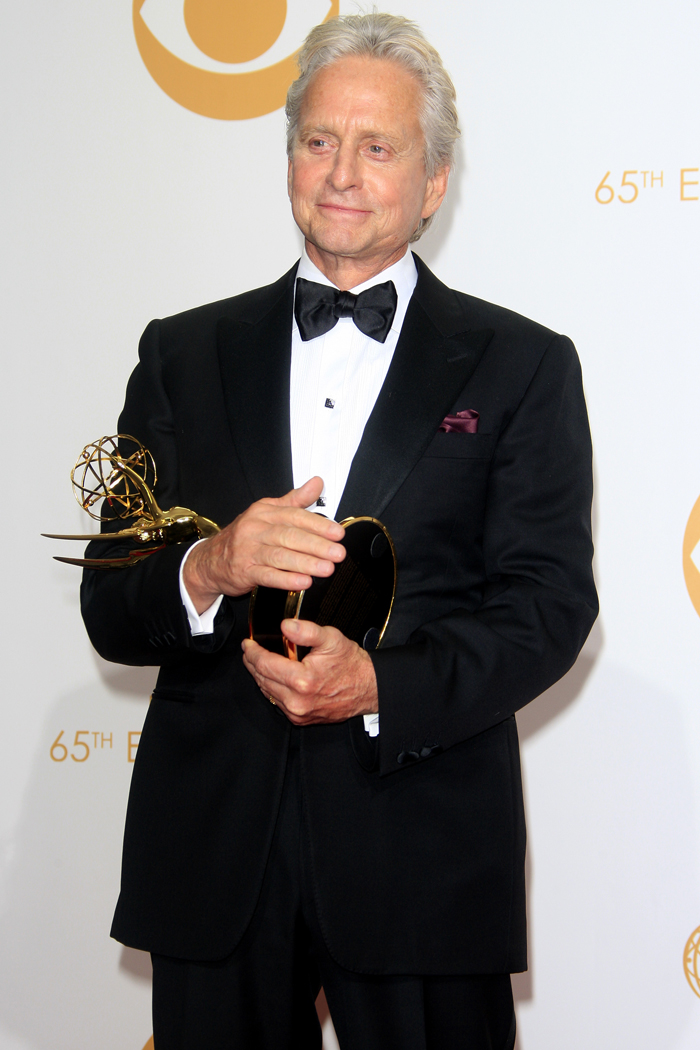 Photos courtesy of WENN