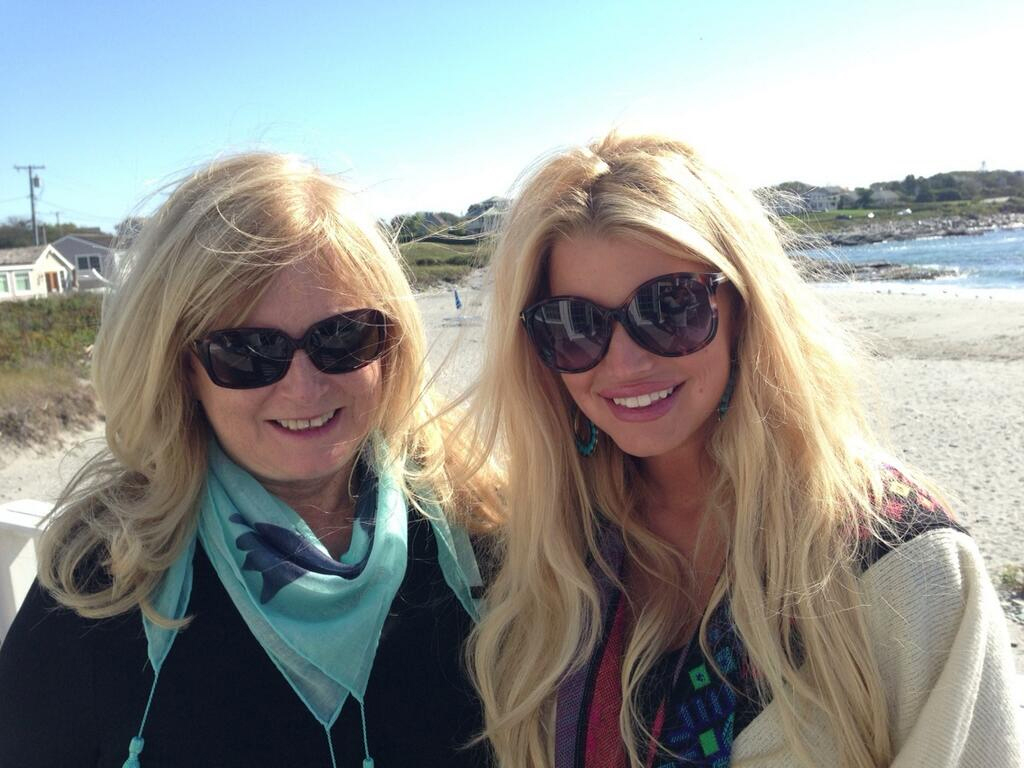 Jessica Simpson was a bridesmaid at her publicist's wedding over the weekend, and there are some photos floating around from the event – you can see her in her navy bridesmaid's dress here. The header photo is from Jessica's Twitter, and I guess that's Eric Johnson's mother. Jessica describes the woman as her "future mother-in-law". Which is fine, that's not important. The reason why I wanted to show you this photo is because I was taken aback by how Jessica's lips looked. Right? Is she getting Nicole Kidman-esque lip injections? From what I know of Jessica, she's admitted to the occasional lip injection, but that was years ago. Is she still doing it?
I'm also including a photo of Jessica with three-month-old Ace Knute Johnson which she posted on Twitter last week. Ace is a cutie – Jessica makes adorable blonde babies, how not shocking!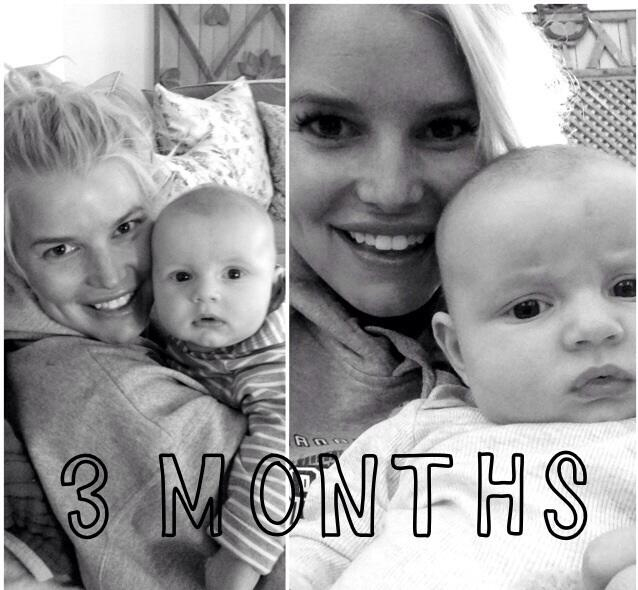 There are also some pics of Jessica and Eric at LAX yesterday. I'm irritated by the way Eric and Jessica walk side-by-side, with Eric holding his arm out for Jessica to take. It's not just a one-off, they always pose like that. What's wrong with holding hands?
Incidentally, Star Mag had an interesting story in this week's issue. I would transcribe the whole thing but then we would just get twenty comments bitching about how we use Star Magazine as a source (enough already – just deal with it, we use Star Mag as a source). So the basics of the Star story: Jessica is very busy with her fashion lines and all of her projects and Eric is pretty much a stay-at-home father (you know, except for all of tge golf and K-Fed-ing), but they still need a few nannies. Star basically claimed that Jessica is worried that if she hires pretty nannies that Eric will just end up boning them while she's at a meeting. So Jessica is hiring the oldest, least attractive nannies she can find. Which seems kind of obvious – don't a lot of women do that?
PS… Is that a purse or a carry-on bag?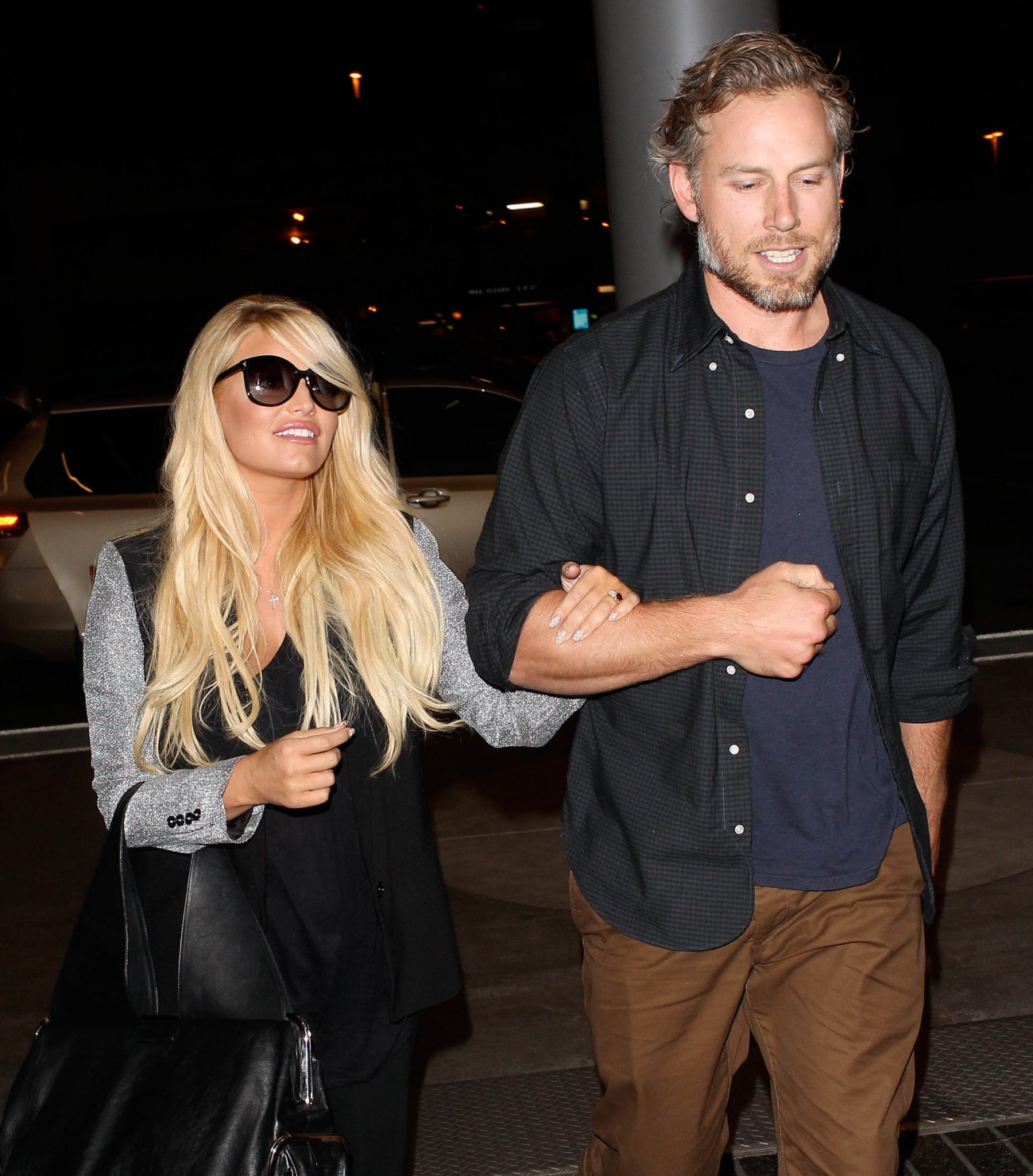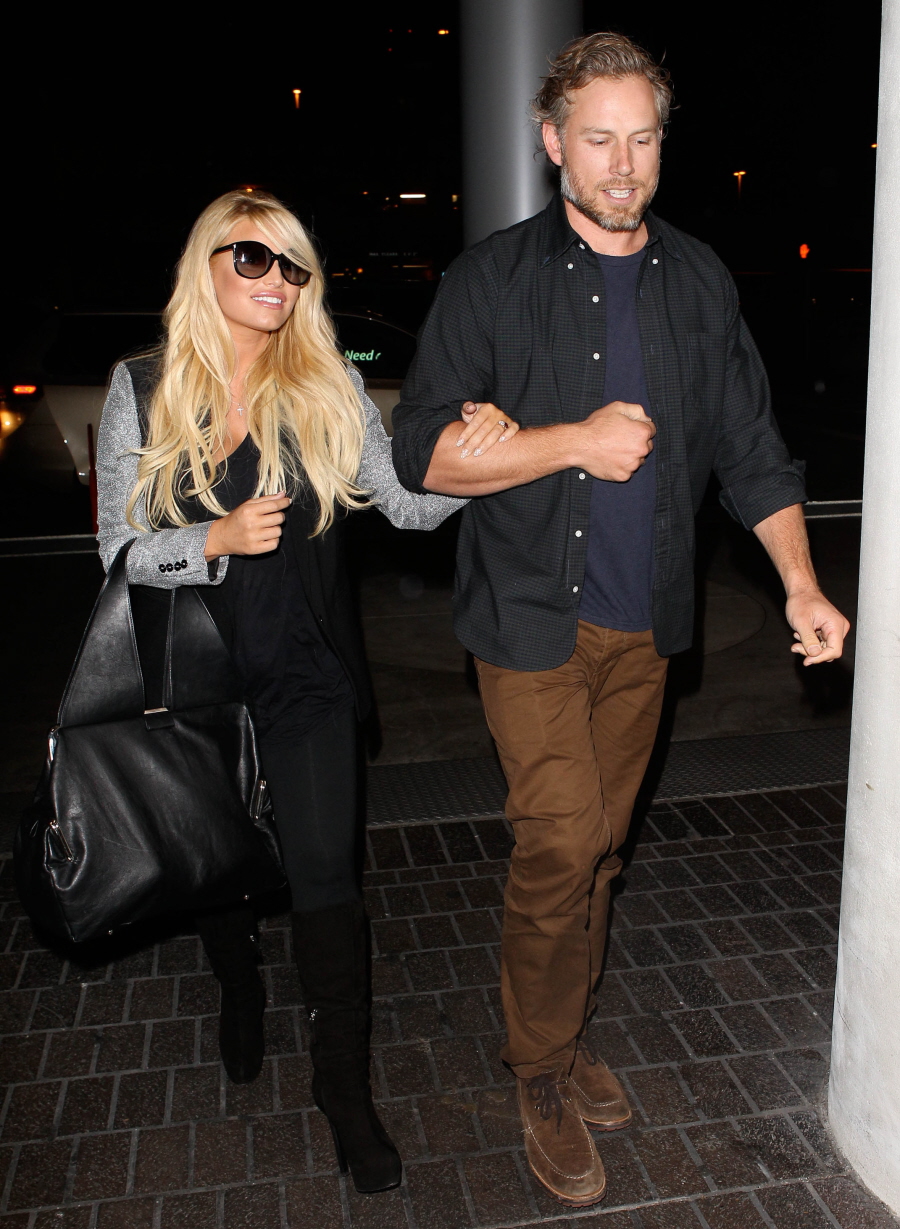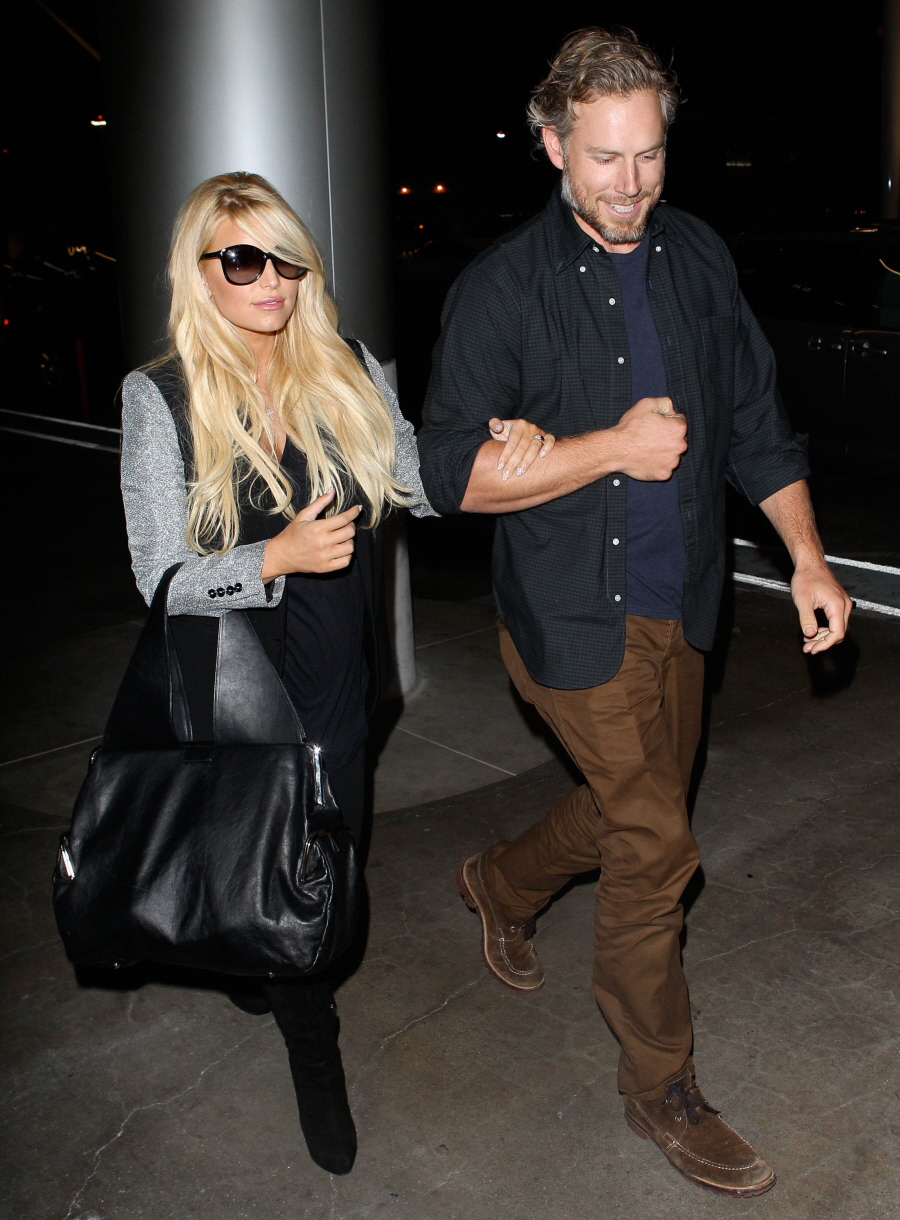 Photos courtesy of Fame/Flynet and Jess's Twitter.