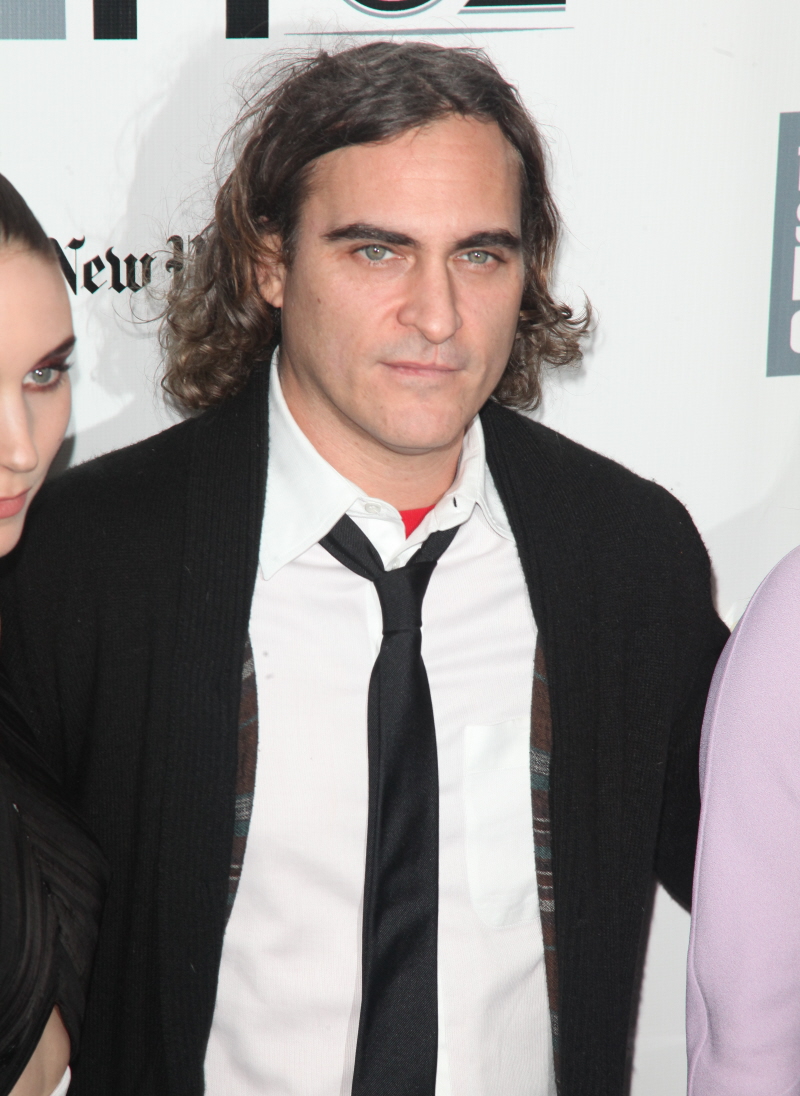 Here are some photos from the NYFF "closing night" screening of Her ("A Spike Jonze Love Story") starring Joaquin Phoenix, Amy Adams, Olivia Wilde and Rooney Mara. All the actors attended the screening too, to mixed results. First of all… Joaquin. God, I still have affection for Joaquin even though I'm pretty sure he's incredibly gross in real life. The other day I had an old-school Joaquin fantasy, which hasn't happened to me in years. So beautiful, so talented, so… gross.
As for the ladies… lord, I think they all look bad. Rooney Mara wore Proenza Schouler. I actually like the skirt but I think the weird tank thing looks too costume-y and like the designers were all, "We're creating The Future of Fashion!" and that's all they cared about, not making a lady look nice or flattering her figure. Rooney is a tiny, petite little thing and they made her look stumpy, that's all I'm saying.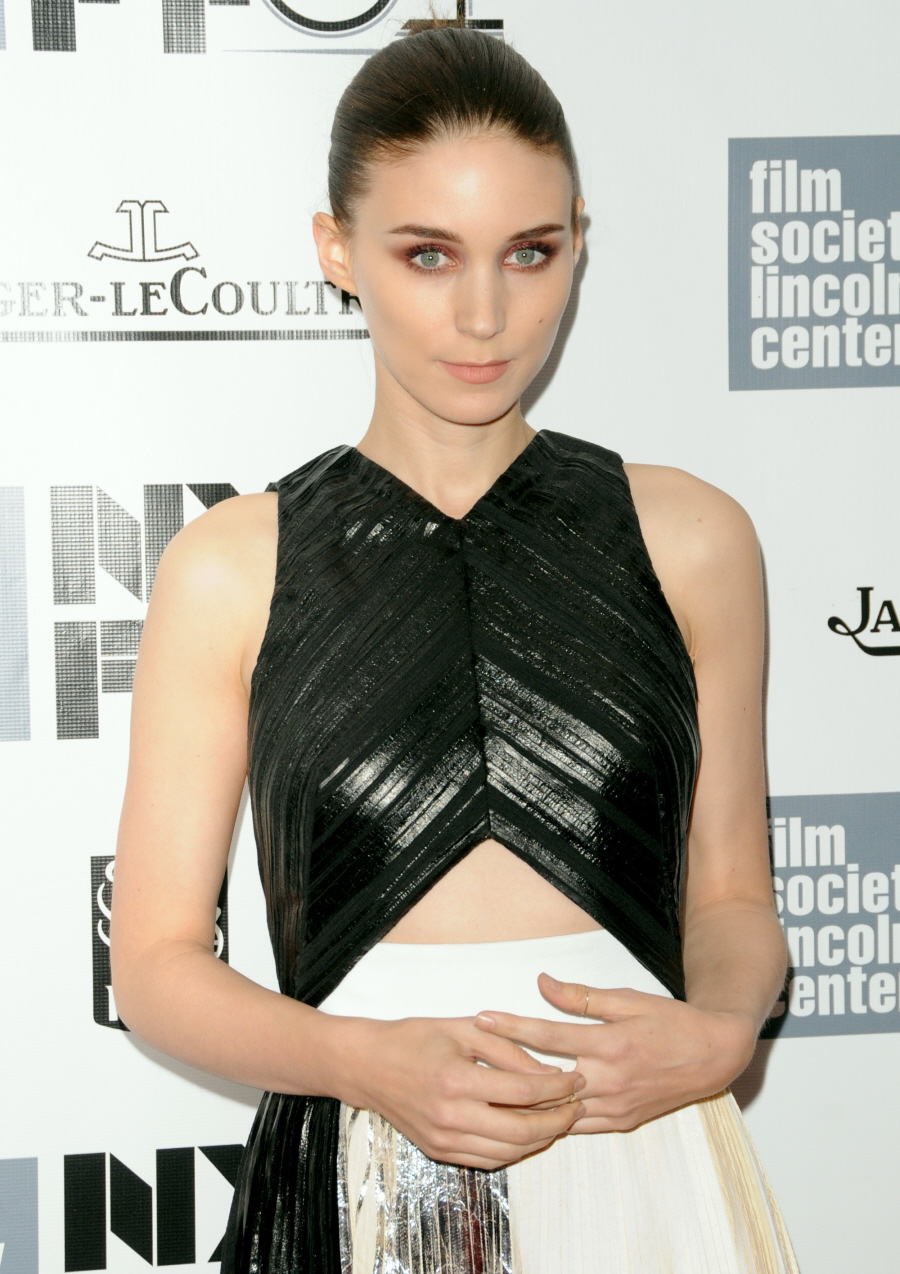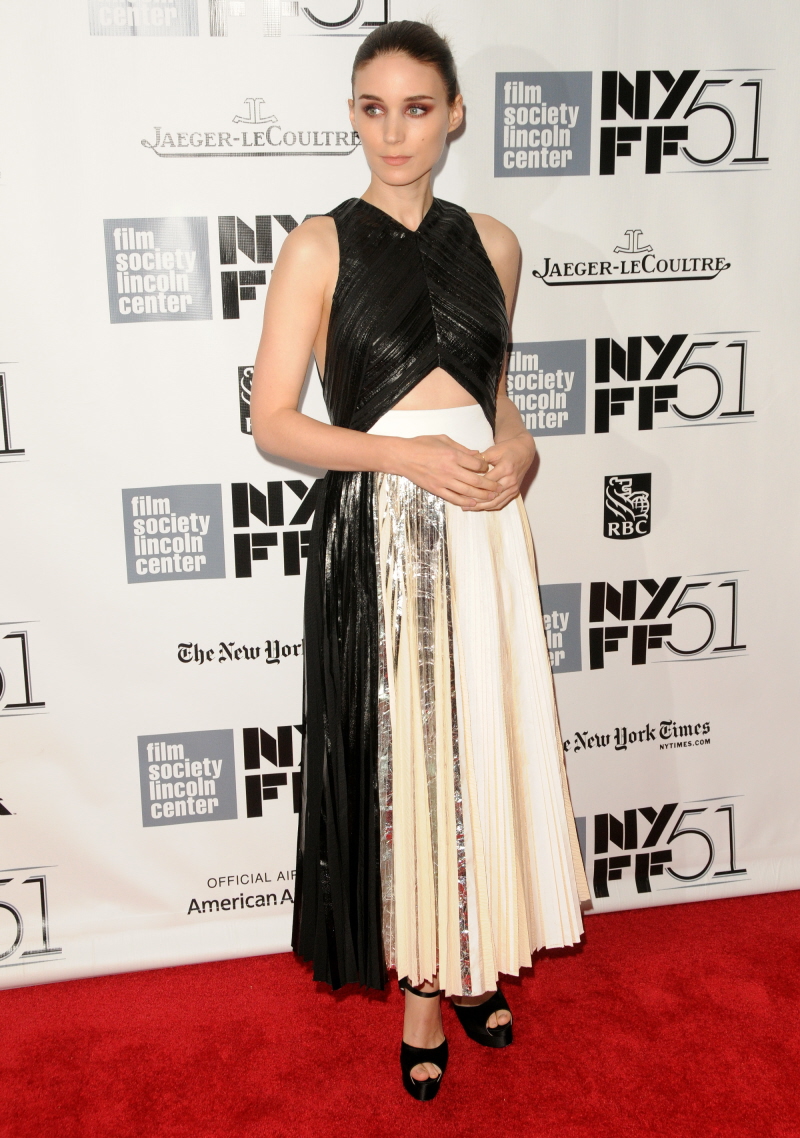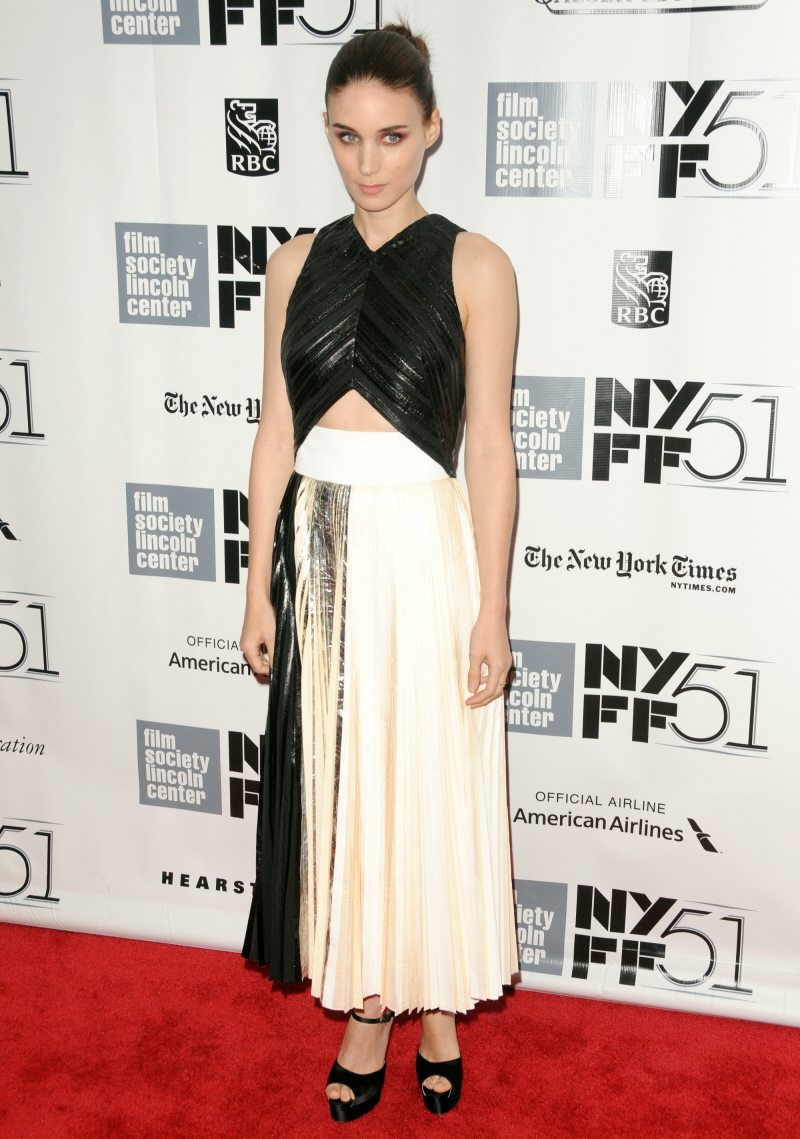 Amy wore this lavender Prabal Gurung dress. I'm sorry, I love her, but she looks like a damn Easter egg. I get that she's feminine and she loves pastels, but all I see is an Easter egg with too much blue eye makeup.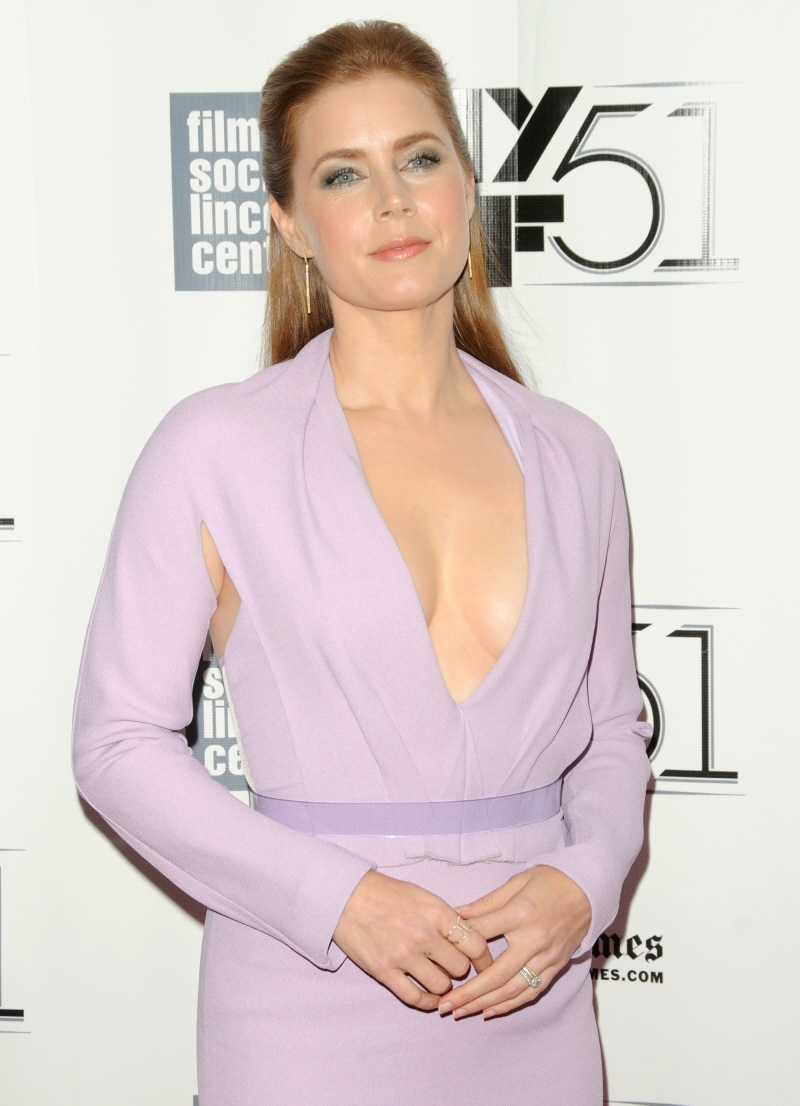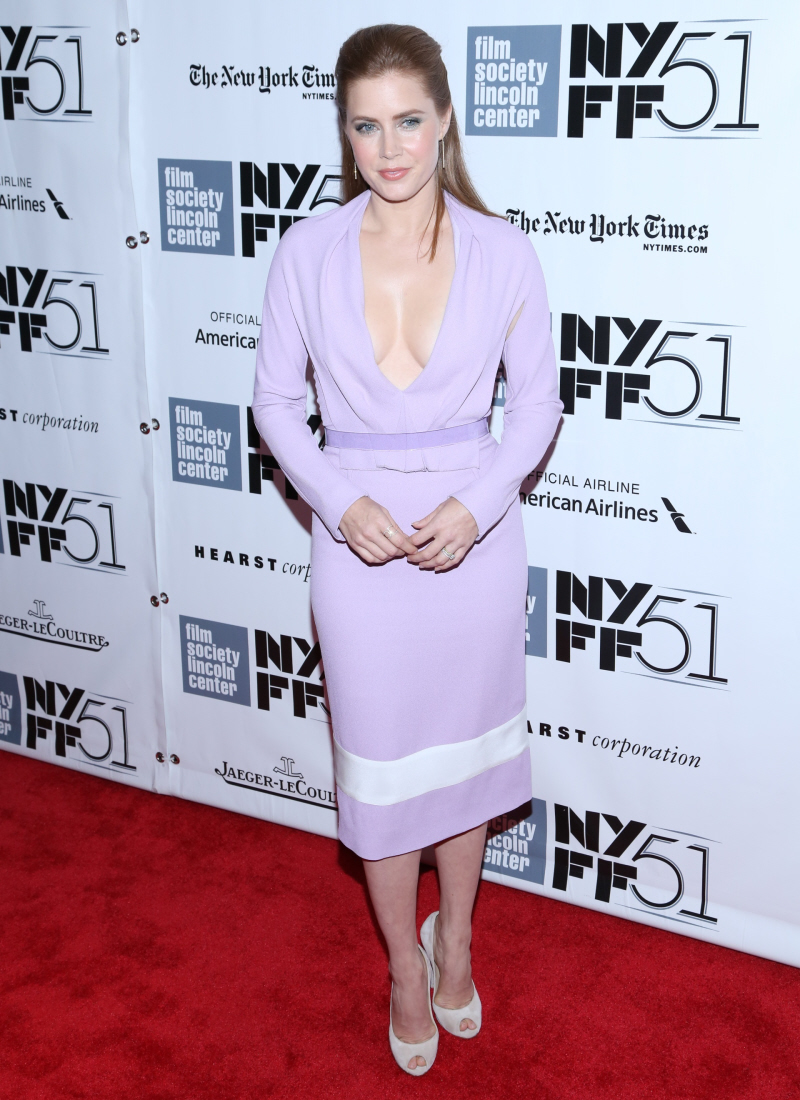 Olivia Cockburn (Wilde) wore Michael Kors. I used to have a pair of palazzo pants like this in black and I loved them so, so much. They were so comfortable and it was like wearing a long, breezy skirt only they were pants and I loved them. On Olivia… I don't know. It seems much too conservative. I'm not saying she needs to pour herself into a Herve Leger, but it just seems like she's a Senate staffer rather than a would-be movie star.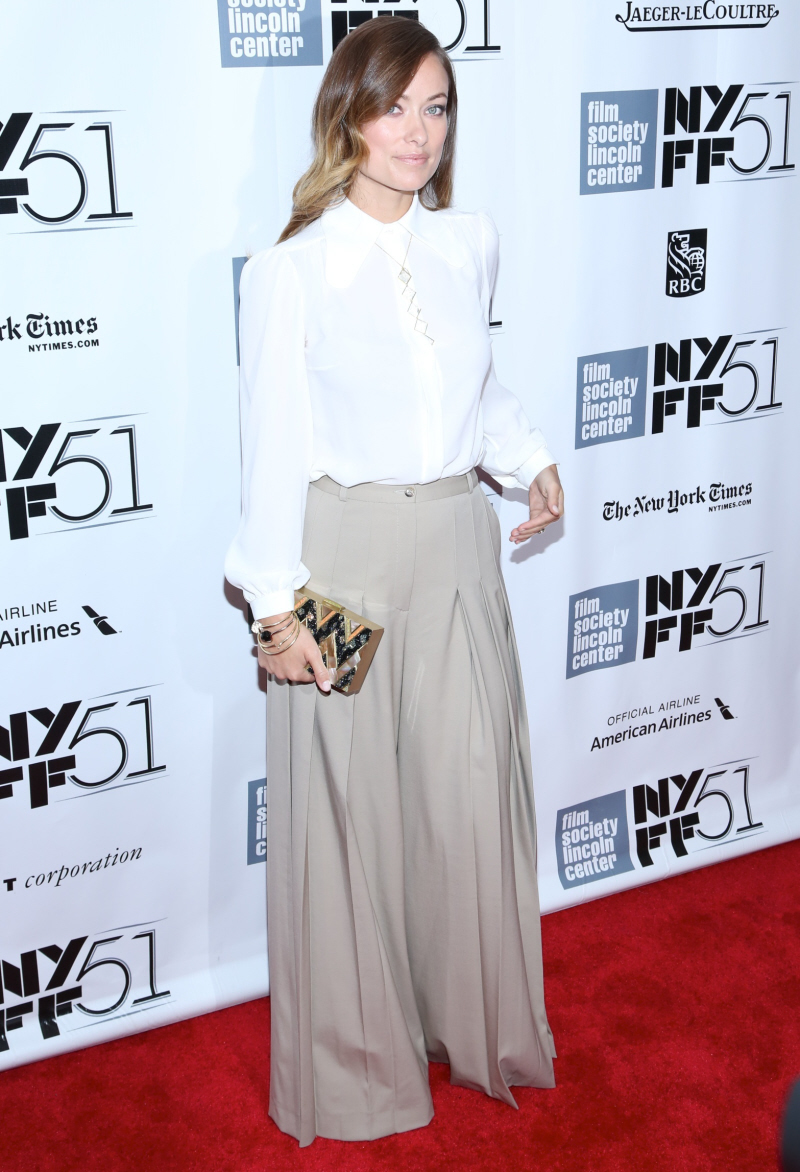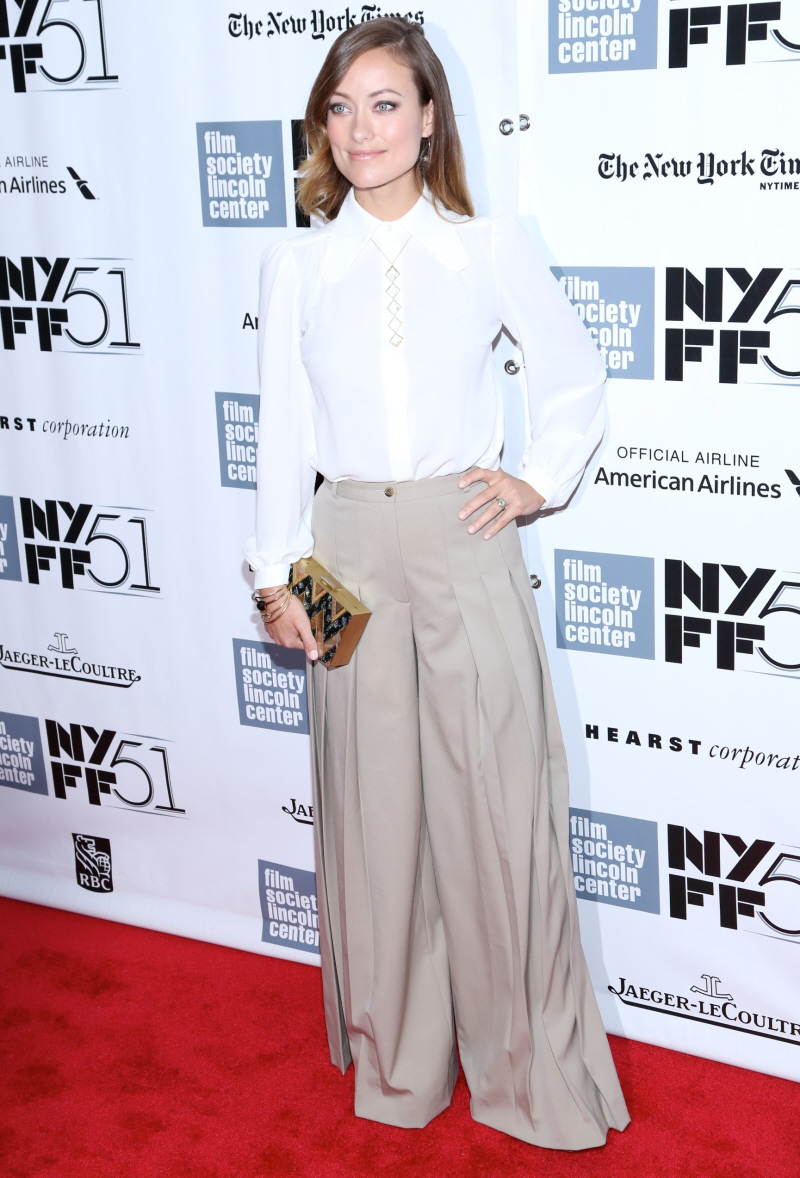 Photos courtesy of WENN.