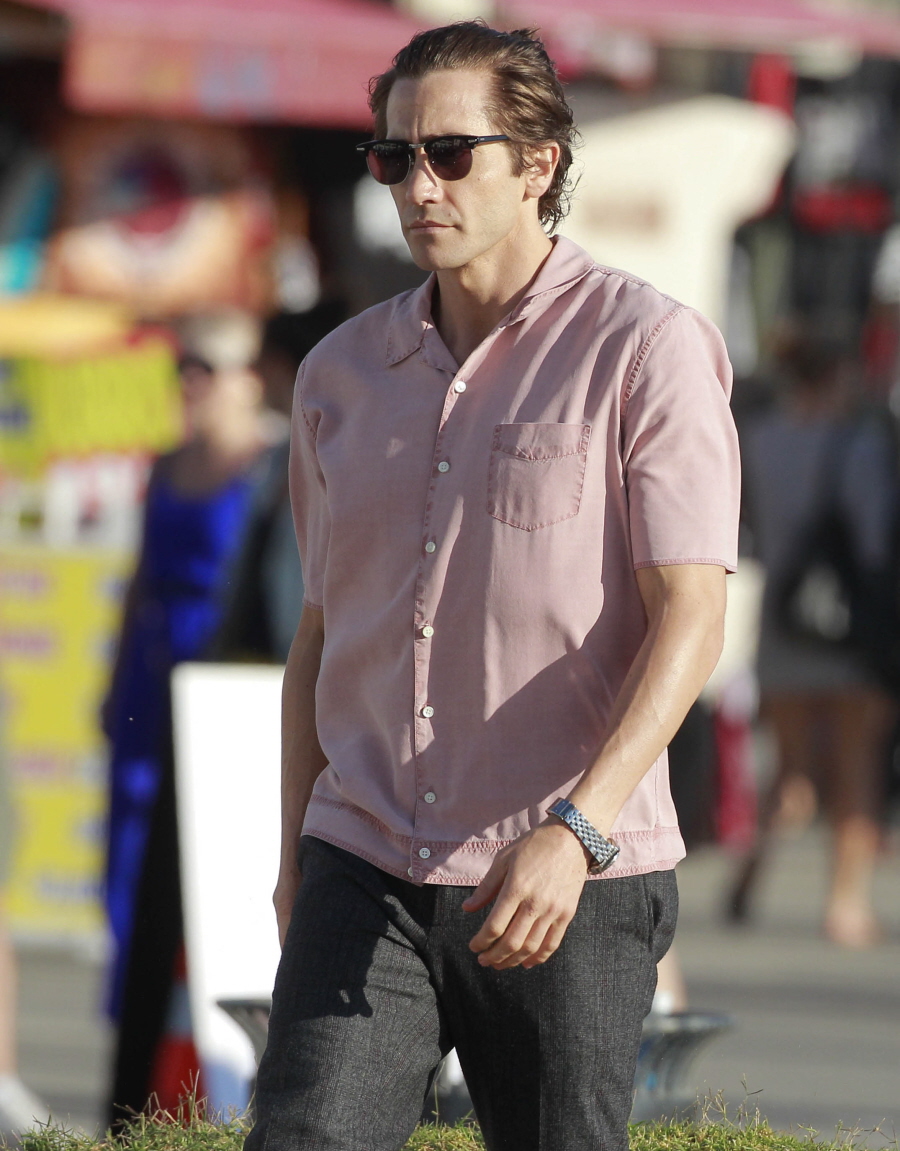 I saw these Jake Gyllenhaal photos first thing this morning and I was taken aback by how weird Jake looked to me. It took me a moment to realize that Jake has been bearded (heh) for a large chunk of the past few years, and I had gotten used to seeing him with the facial hair. It's been a while since I've seen his naked face and now that I'm seeing it… he looks different, right? Is this the same Jake? Us Weekly points out that Jake has lost weight for his new movie, so maybe that's what's throwing me off.
Jake Gyllenhaal is losing himself in his latest movie. Like Matthew McConaughey and Christian Bale before him, the End of Watch star, 32, has undergone a major transformation for a role. On Sunday, Oct. 13, the normally athletic actor revealed a noticeably slimmer frame on the set of his new film, Nightcrawler.

The thriller, set for release in 2014, features Gyllenhaal as a freelance reporter in L.A. who stumbles upon the underground world of crime journalism. Dressed for the part in gray slacks, a white shirt, and a gray jacket, the Oscar nominee (for 2006′s Brokeback Mountain) looked as if he'd lost a significant amount of weight, particularly in his face. He also sported longer locks, which he combed over to the side of his head.

Of course, this is not the first time the actor has made over his body for a role. He famously bulked up in 2010 to play the title role in Prince of Persia: The Sands of Time.

"I was paid to get in shape," Gyllenhaal told Moviefone of packing on several pounds of muscle for the part. "The hardest thing I think was being able to get flexible, because acrobatics and stuff like that take a real flexibility…There were a lot of times it was inhibiting because normally, if you're a gymnast, you wouldn't have huge, big arms."

That said, he had a great time. "There was nothing really that hard about it," he said. "It was pretty fun."

Nightcrawler also stars Rene Russo and Bill Paxton. Gyllenhaal is producing as well as starring in the movie, which has a shoestring budget — but a lot of heart. "I'm producing it with Tony Gilroy," he told Us Weekly at the Toronto International Film Festival. "We're shooting on a 24-hour schedule and we have like no money. But it's a really solid screenplay."
"…Features Gyllenhaal as a freelance reporter in L.A. who stumbles upon the underground world of crime journalism…" So basically it's a lot like Zodiac, only set in LA and maybe not set in the 1970s? By the way, I LOVE Zodiac. God, that's such a wonderfully done and elegantly creepy movie. And I don't understand why Jake would want to do a budget version of it either, considering he was so good in Zodiac.
So, would you hit it? I would not. I prefer my Jake with a beard (!) and with some extra meat on his bones. But even then, I probably wouldn't hit it because there's something about Jake that makes my biscuit want to close up shop. Also: I will never want to bang a dude who wears his hair in a tiny ponytail. Ever.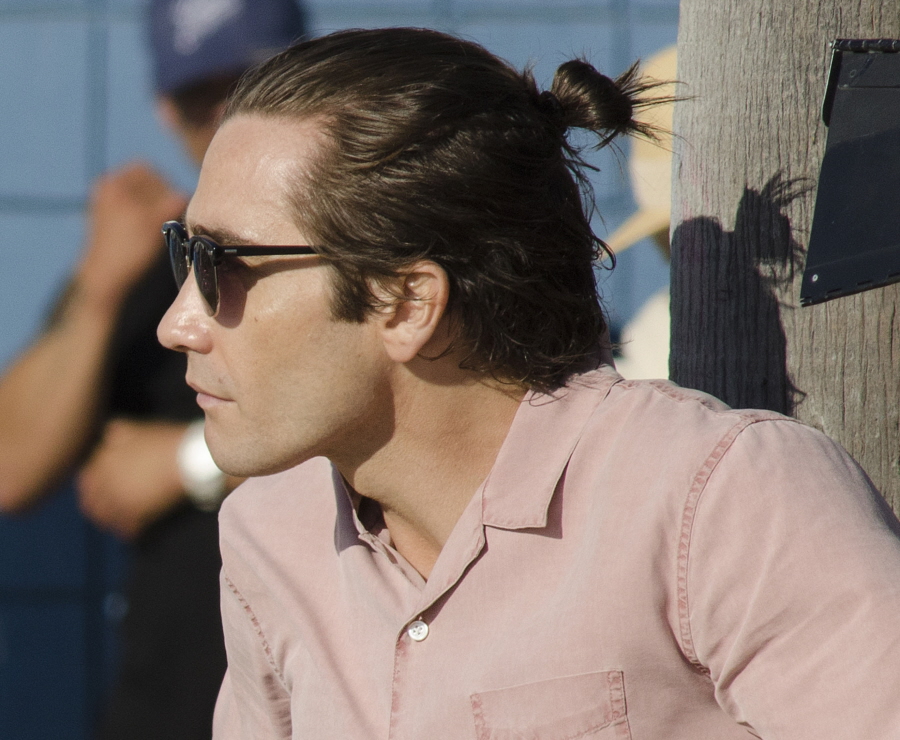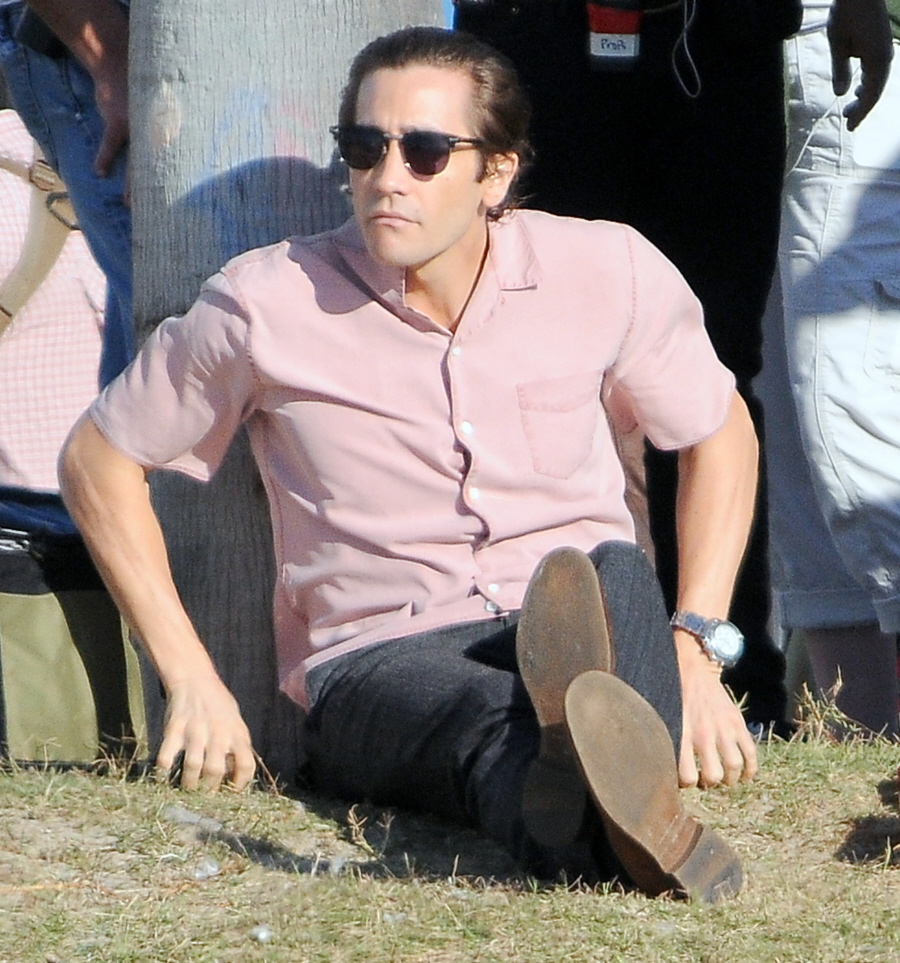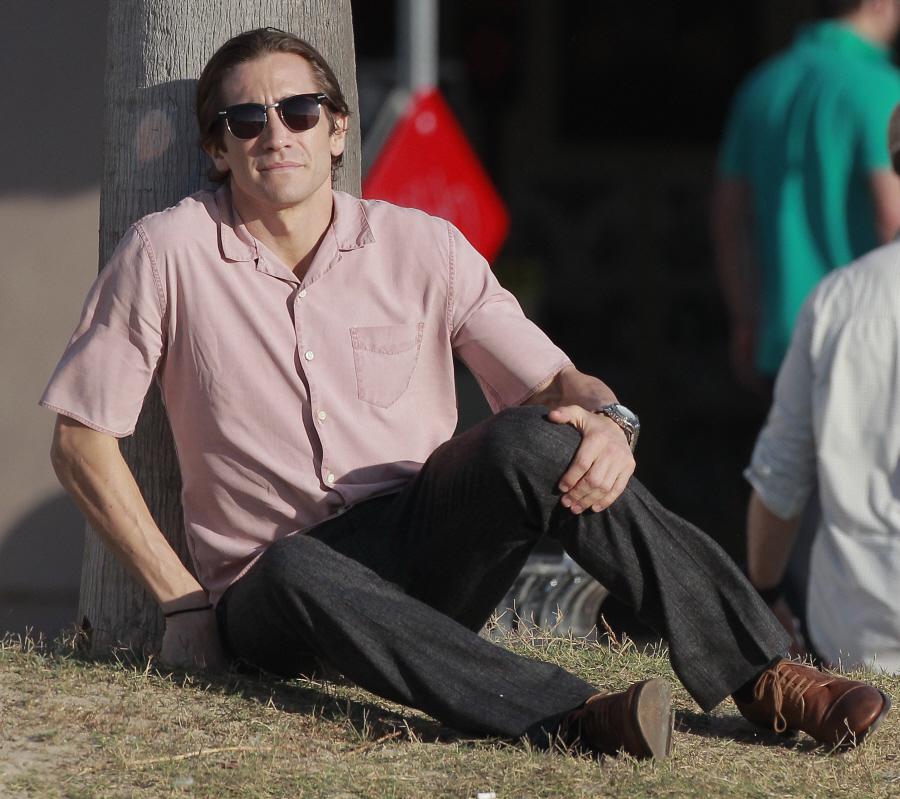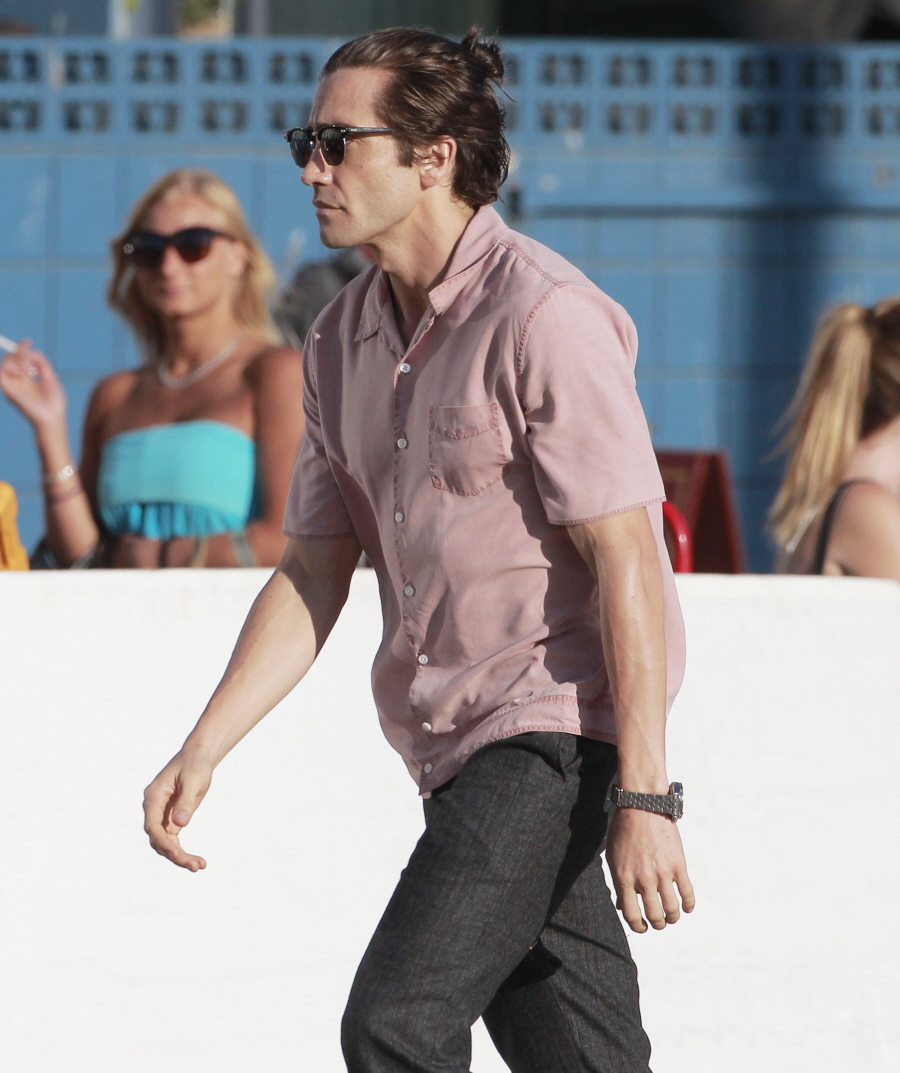 Photos courtesy of Fame/Flynet.