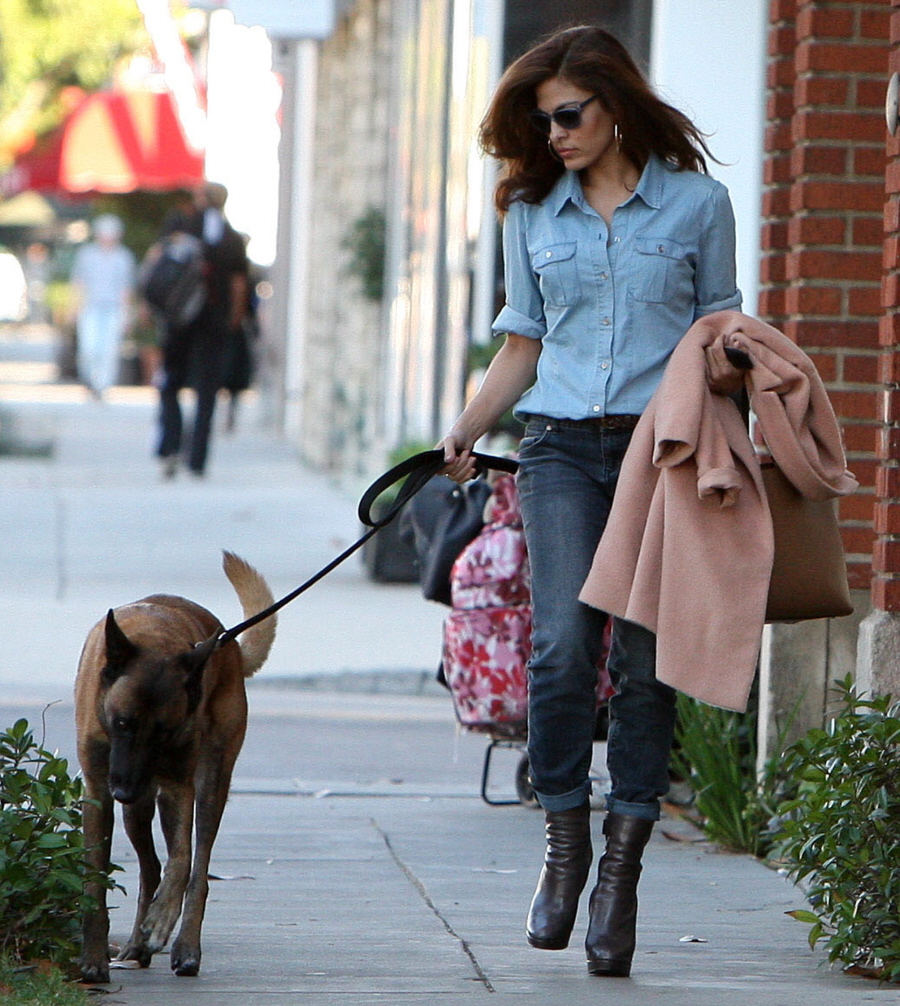 Here are some photos of Eva Mendes in LA, coming out of a hair salon a few days ago. Of all of Eva's features, I do admire her hair the most I think. She's got a great body too, of course, but her hair is just gorgeous.
Anyway, I was looking for an excuse to use these photos, and lo and behold, Star Magazine has a hilarious and insulting story which made my day/aggravated me to no end. The premise of the story is "there are so many bossy, henpecking, controlling women in Hollywood." Eva is apparently one of those women. She's bossy. She's controlling. She decides what Ryan Gosling will wear and how he'll wear it:
Ryan Gosling may be the hottest actor in Hollywood, but he isn't allowed to leave the house until girlfriend Eva Mendes gives him the OK.

"Eva does all Ryan's clothes shopping for him and tells him what to wear, all the way down to what buttons he should or shouldn't button on his shirts," says an insider. "She likes to be in control."
[From Star Magazine, print edition]
Eva Mendes is in charge of all of the buttons. Eva Mendes will tell you not to wear those pants. You know what this reminded of? The fact that since Ryan has been with Eva, he's been doing that on-trend buttoned-up collar with no tie look. I HATE that look. It makes men look too fussy and preening. If you're going to go without a tie, don't button every button.
Would you like to know more about the bossy, controlling, henpecking ladies of Hollywood? This one is another favorite:
Reese Witherspoon has one simple rule for hubby Jim Toth: Speak when you are spoken to! "Jim knows when and when not to speak, based on a set schedule Reese has made," an insider reveals. "Jim will do anything in his power not to upset his wife… and when she doesn't want him to speak, he shuts up."
[From Star]
This reminded me of Jim's sad argument with Reese after his drunk wife had been arrested after shrieking about her American Citizenship in Georgia. He just sounded defeated and she sounded like she was ready to burn down a building. Is that really their dynamic though? I don't know. I do think Reese would probably sell Jim out quickly and with ease if it meant advancing her career, but surely she lets him speak?
Star also says that Naomi Watts has given Liev Schreiber a "curfew" and that Armie Hammer's wife Elizabeth thought Johnny Depp was a "bad influence" so she kept Armie on an especially short leash. Oh, and Gwyneth Paltrow is super-controlling too. Apparently she's talked about how she sets the rules in her house before, saying: "Could you imagine what woukd happen if a man was in charge of all that stuff?" Ah, so many stereotypes. I'm actually shocked that Angelina Jolie was not included in this list. Probably because Star considers her brand of controlling, bossy villainy the wrong kind of playful, short-leash imagery they were going for.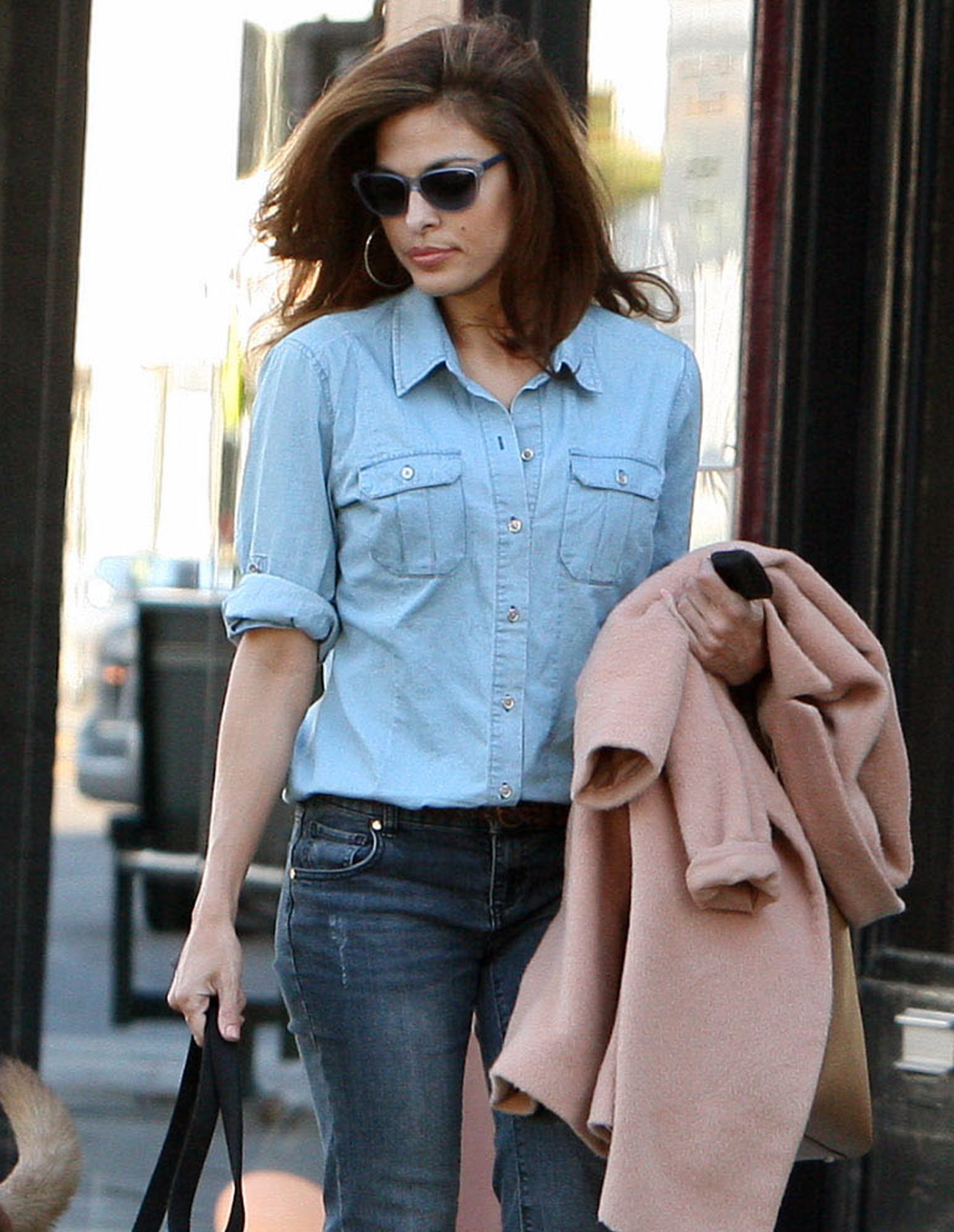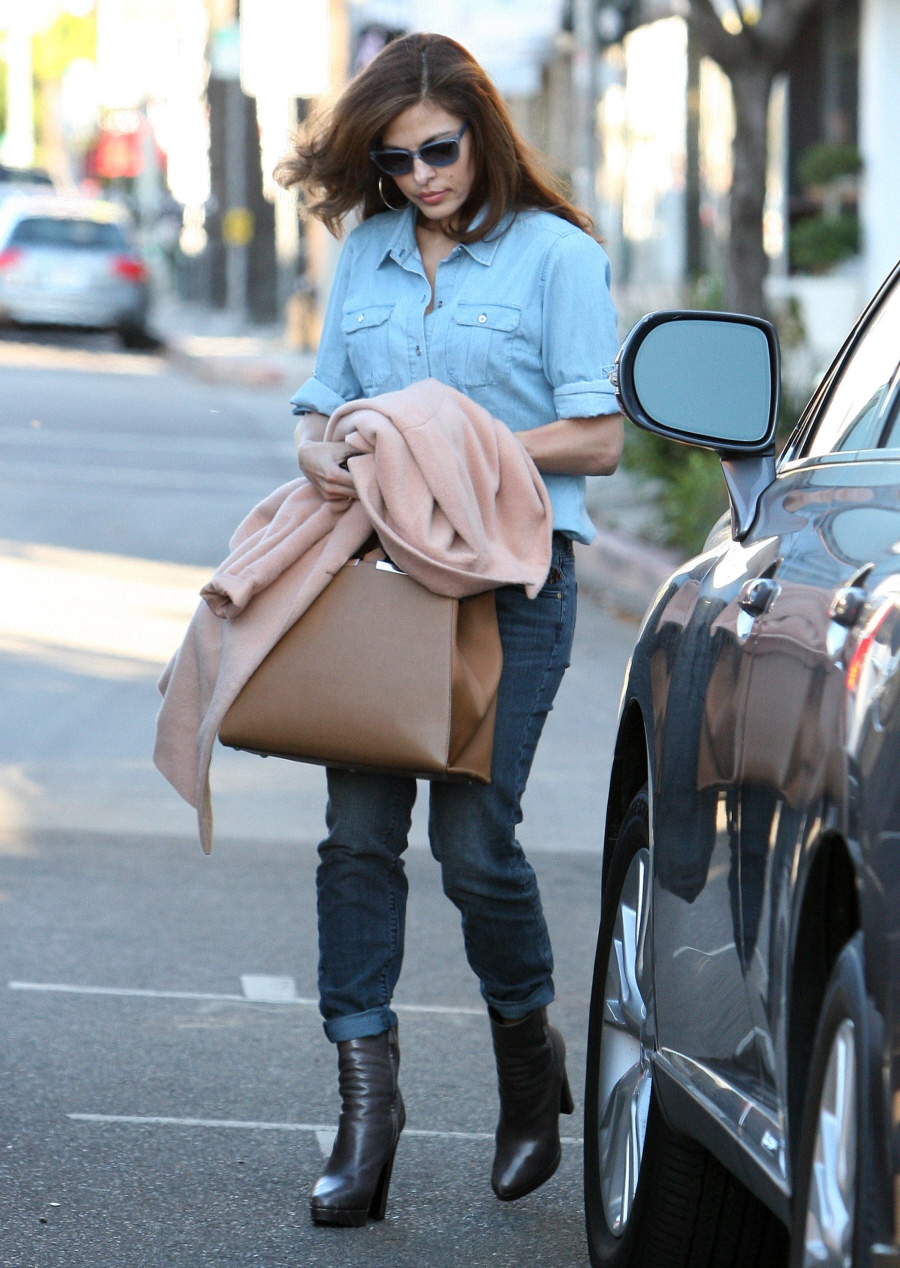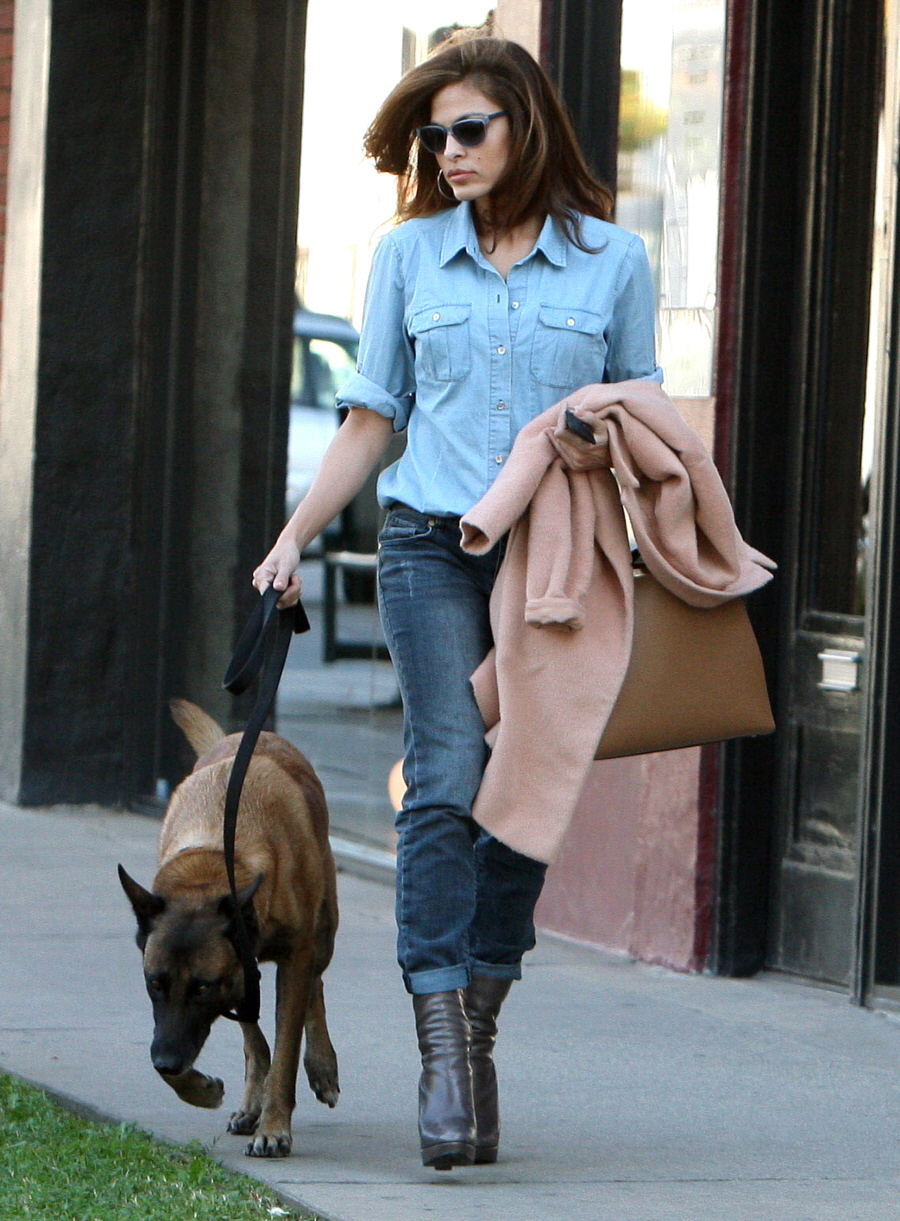 Photos courtesy of Fame/Flynet.