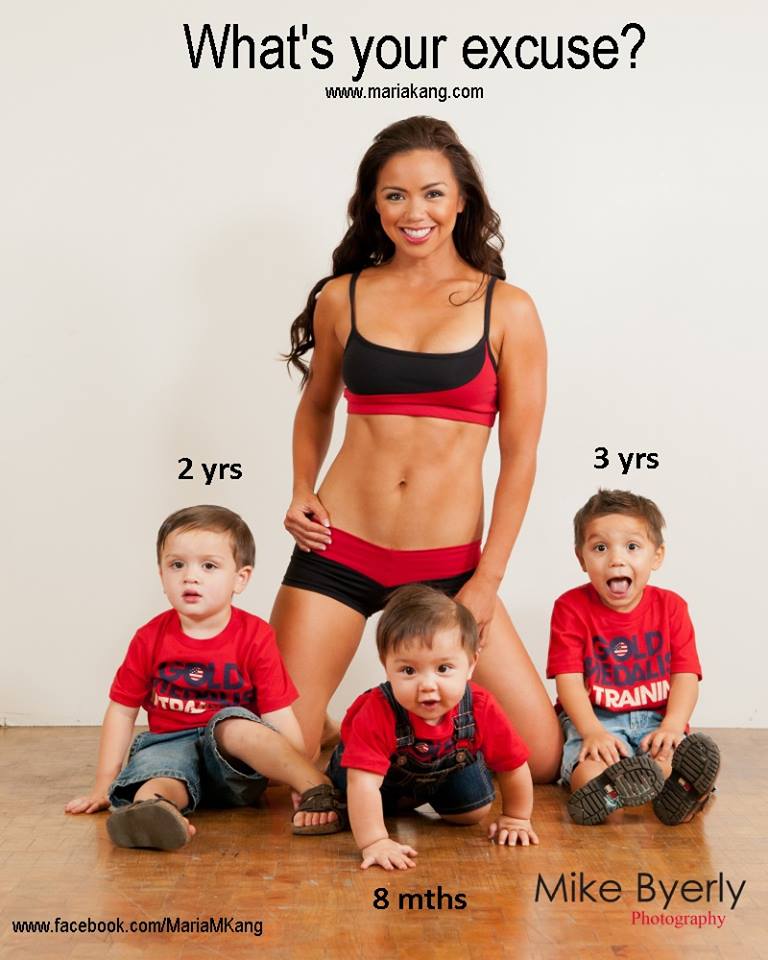 By now, you may have heard about the controversy swirling around Maria Kang, mother of three and fitness enthusiast. She posted this year-old photo on her Facebook account, and all hell broke loose. The picture itself — of Maria with her three toddler-aged sons — is fine. Her body looks tight as hell, and the kids look happy. The caption on the photo ("What's your excuse?") is another issue altogether. If you visit Maria's Facebook page, you'll see that people are not happy with her "fat shaming" attitude at all.
Maria is totally getting what she wants out of this media frenzy. She runs a fitness non-profit — although I do suspect she's getting something monetary out of her endeavors. She's loving how people are going berzerk over this photo. Maria issued an "apology," but she isn't apologizing for what she said. She's sorry that you took it "in such a negative way." I will concede that she didn't make anyone look at her photo, and we don't have to react to it. The point is that she wants us to react to it. That's why she put that pompous caption out there. Maria acts like she is so ZOMG inspirational that we should all aspire to be exactly like her. If we don't bury her in praises and thank yous, then … what's our excuse?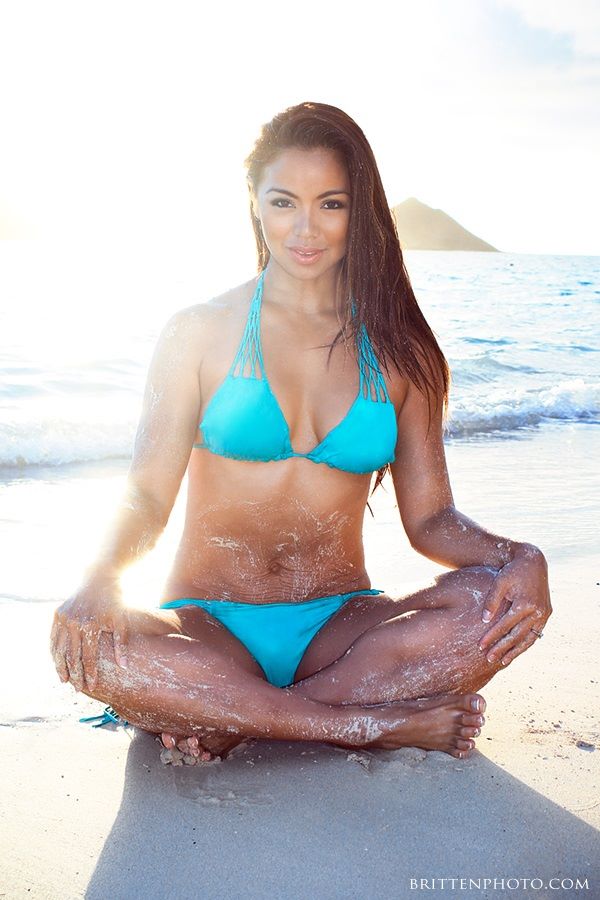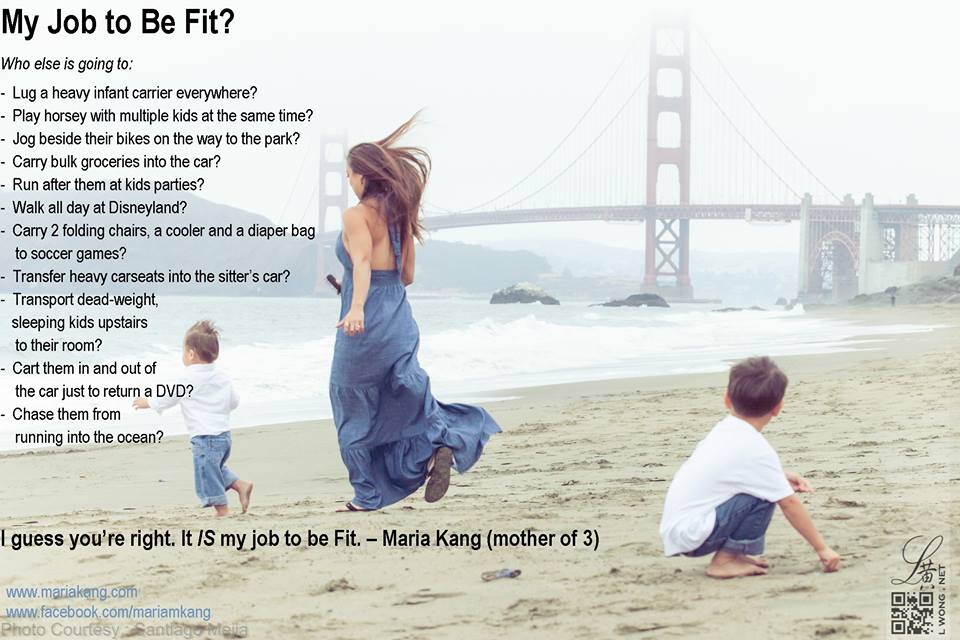 I've been getting an influx of new followers, emails and comments (on my profile pic) recently. Some saying I'm a bully, I'm fat-shaming and I need to apologize for the hurt I've caused women. I get it. SO here's my First and Final Apology:

I'm sorry you took an image and resonated with it in such a negative way. I won't go into details that I struggled with my genetics, had an eating disorder, work full time owning two business', have no nanny, am not naturally skinny and do not work as a personal trainer. I won't even mention how I didn't give into cravings for ice cream, french fries or chocolate while pregnant or use my growing belly as an excuse to be inactive.

What I WILL say is this. What you interpret is not MY fault. It's Yours. The first step in owning your life, your body and your destiny is to OWN the thoughts that come out of your own head. I didn't create them. You created them. So if you want to continue 'hating' this image, get used to hating many other things for the rest of your life. You can either blame, complain or obtain a new level of thought by challenging the negative words that come out of your own brain.

With that said, obesity and those who struggle with health-related diseases is literally a 'bigger' issue than this photo. Maybe it's time we stop tip-toeing around people's feelings and get to the point.

So What's Your Excuse?
[From Maria Kang on Facebook]
Sigh. This chick.
I made the mistake of scrolling through her Facebook page. When I got to a passage that started with "When I'm not excelling in my fitness goals I ask myself if I'm giving 100%…" Bitch, please. It's hard enough to exercise regularly and stay motivated. It takes a special kind of narcissist to wonder whether they are "excelling" unless we're talking about an Olympic-grade athlete. When the goal is simply looking hot, I have to wonder what Maria's "excuse" is for being so self-absorbed. I can't fathom having the desire or energy to point towards anyone else to say, "See??? You should be doing this too." How ungracious and rude. She doesn't even recognize that different body types and medical conditions do exist. We should all just aspire to look like her no matter what. One could argue that she's focused on health and not looks, but why pose in that outfit?
Which brings me to my point. To Maria Kang, fitness is all about looking hot and being able to hold that hotness over other people's heads for not looking the same way. If you don't look perfect, you must not be doing it right. Whereas I know that no matter how many miles I run (40 per week at present) or how well I eat, my thighs will always have some cellulite. No matter how many squats I do, my ass will always be flat. These jiggly thighs can carry me 20 miles without stopping. That's good enough. Maria would probably call me lazy and jealous and ask for my "excuse." Bring it on.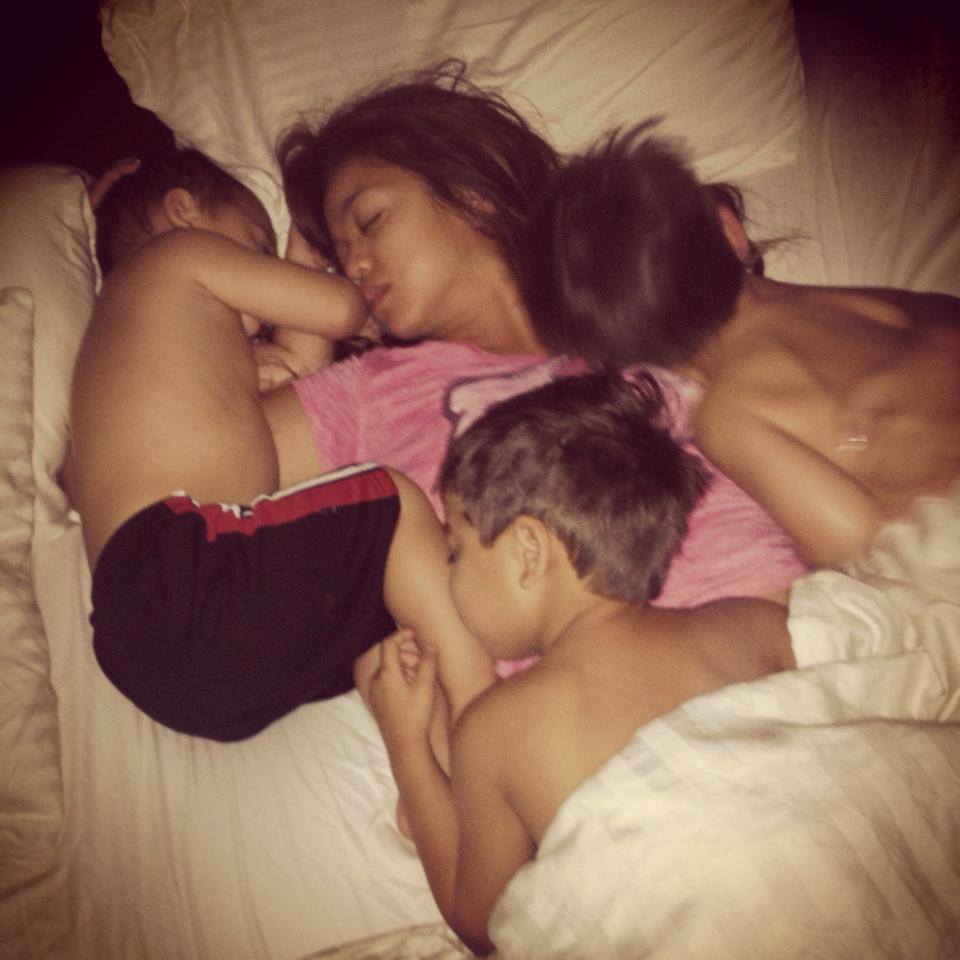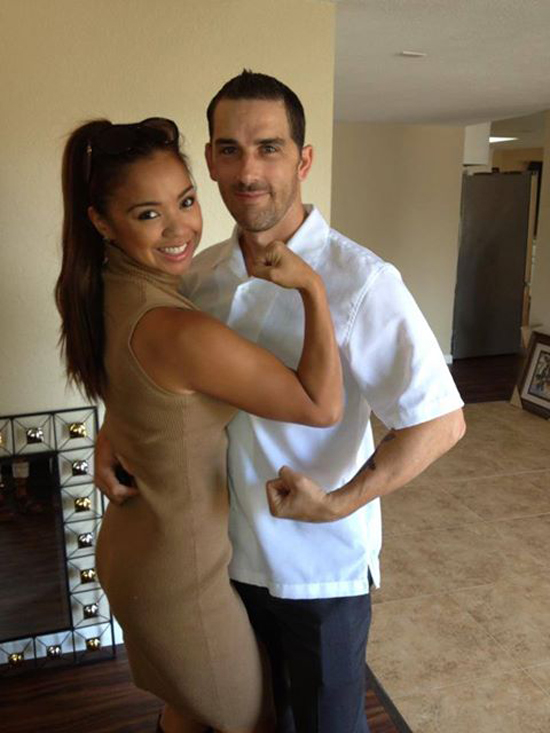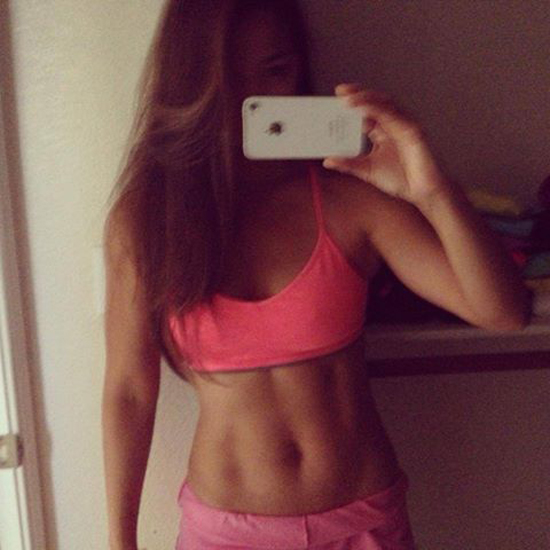 Photos courtesy of Maria Kang on Facebook