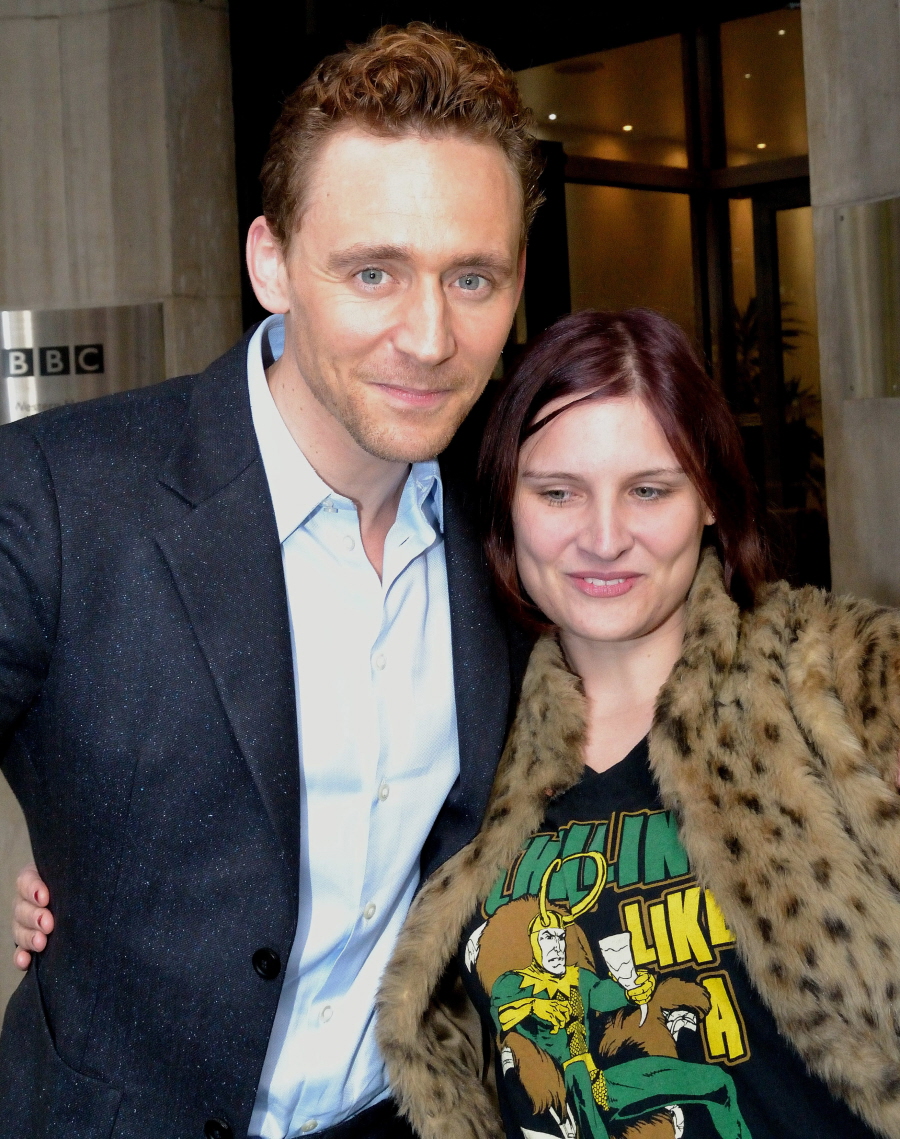 Tom Hiddleston wept Loki tears when he realized that Benedict Cumberbatch had outmaneuvered him once again. Hiddles danced and cried and sang and wept and danced some more. He looked up at the heavens and asked God, "WHY? Why does HE get all the attention?" And God looked at Tommy's pimp coat and he laughed. Then God worked his holy magic with magazine editors and gave Benedict Cumberbatch the Time Mag cover. I'm saying that Benedict and Tommy are the Cain and Abel of sassy Englishmen.
But never fear, Tommy, because some people are still paying attention to you. These are some assorted photos of Tom – he was at the BBC studios today (making a TV appearance), plus some photos from The Standard. The Standard tried to make Hiddleston look all James Bond, but it just looks… I don't know, Tom isn't pulling it off. Abel Cumberbatch could have pulled it off. The Standard did a magazine-style interview with Hiddles – you can read the full piece here. I was just going to pull some quotes… until I started reading it. This piece is full of some of the most magnificent, Hiddle-tastic cringes ever. This is how it begins (keep in mind it's a dude journalist writing this):
So here we are, Tom Hiddleston and me, in a boat in the middle of the Serpentine as the sun sets on a lovely autumn evening. He is doing the rowing. 'Shall we turn the boat around?' the star of Thor and War Horse says as we reach the bridge. 'I want to go downstream, show you how fast I can really go!' It's almost embarrassingly romantic. If this were a date, I'd probably make my move right about… now. He has already told me he is single. He pauses from rowing to dab a bead of sweat from his curls, the handsome bastard.

Then a cloud passes over and it strikes me suddenly that if I wanted to grab the oar and do a Talented Mr Ripley on Hiddleston, I will never get a better moment. He does make his life sound rather enviable. 'I always stay by the ocean when I'm in LA,' he is saying now, paddling the boat round in a gentle U-turn. 'When we were shooting Thor, I'd commute 20 minutes south down the 405 freeway from Venice to the Marvel Studio… On Saturdays, I'd run along the beach, along the shimmering Pacific and I remember thinking: "You know what? This is all right." '

I suppose it's lucky for Hiddleston that he's so impeccable, so sweet. It would feel a bit mean to stove his face in and steal his identity. 'I know that's going to be pretty galling to read when you're on your way home from work on a wet October night,' he adds, sparing a thought for those readers who don't hang out with Natalie Portman and have pretend sword fights with Chris Hemsworth for a living.

We decided to take the interview outside, since we both felt a little cooped up, and Hiddleston, who divides his time between Chalk Farm and Venice Beach, wanted to enjoy the park. He had spent a long and arduous afternoon being photographed at The Dorchester. I had spent a long and arduous afternoon waiting for him, sinking martinis and reading Tom Hiddleston fan fiction on the dedicated Tumblr, thfrustration.tumblr.com. (One of the stories is billed as '14 pages of pure Hiddleston smut'.) The boat was a spur-of-the-moment decision, but, as it turns out, a rather good idea. The mild exertion seems to relax him. 'I love that we're doing this!' he says.
Oh, Tommy. Bless your heart. I do admire his willingness to literally do ANYTHING to promote his movie. Do you want him to dance? Done. Do you want him to sing? Done. Do you want him to take you for a lovely boat ride while he quotes Shakespeare to some passing ducks? DONE. Seriously, he does that in the interview too. I feel like Hiddles will personally come to my house and drive me to the theater so that I'll see his movie. Would you like some other quotes? Here you go:
His conversation: 'I'm soooo aware of the borderline pretentiousness of my conversation,' he says shortly after a 15-minute-plus discourse on identity and narrative.

Building Loki: "…so my knowledge is more of the Greco-Roman variety, but I did learn a bit about the Norse gods…This is going to sound really wanky, but because Kenneth Branagh and I are both such lovers of Shakespeare, we made Loki out of Shakespearean characters."

He is the middle child, with two sisters. 'I'm so close to my sisters. They're my best friends.'

Going to Eton: 'I know, that's what's so odd about narrative,' he muses as we stroll through the autumn leaves. 'People are formed by love and loss. By family, friendship, grief and courage… and failure and heartbreak and fun and all the things that make life colourful and interesting. But the narratives that people then form out of all that colour and interests are always so neat. It's all chaos.'

Would he ever play "working class": 'I'd love to. It's exciting when you have the chance to do something that isn't your natural inheritance.' He says he doesn't mind so much coming off a production line of frightfully handsome young English actors. It's just he doesn't like being judged on his background: 'Most people are running towards what they want to be and running away from who they are. The narrower that gap, the happier you are. Does that make sense? My point is that no one wants to be judged for who they are.'
Dance!! DANCE. No, I like when he says "wanky" and he admits that he comes off as pretentious sometimes (and God knows he's still talking about Shakespeare way too much), but this does feel like… I don't know, a budget, humorless version of a Benedict Cumberbatch interview? I'm telling you, this is Cain Hiddleston.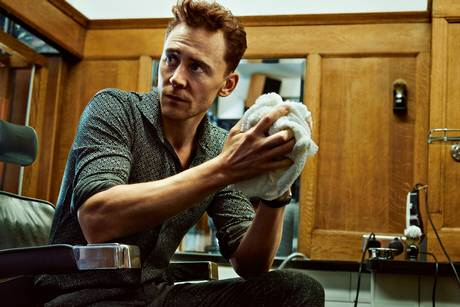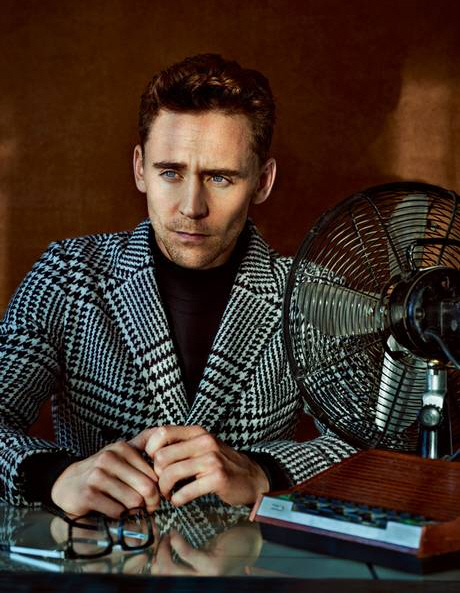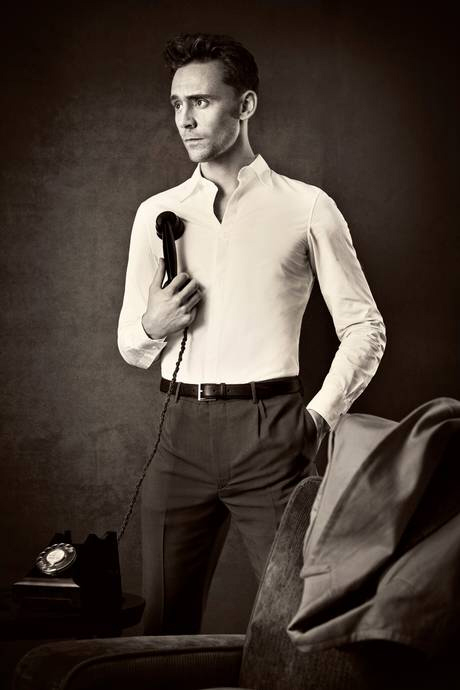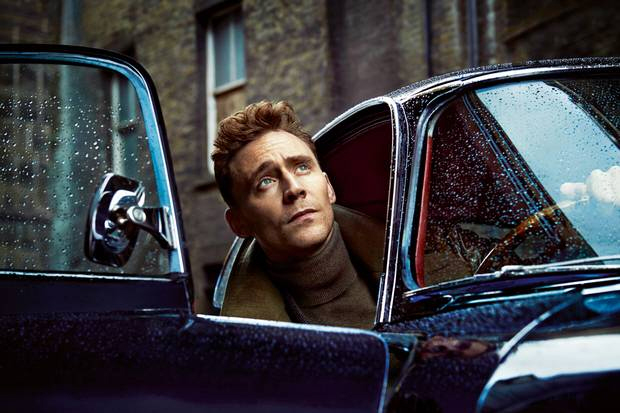 Photos courtesy of WENN, The Standard.