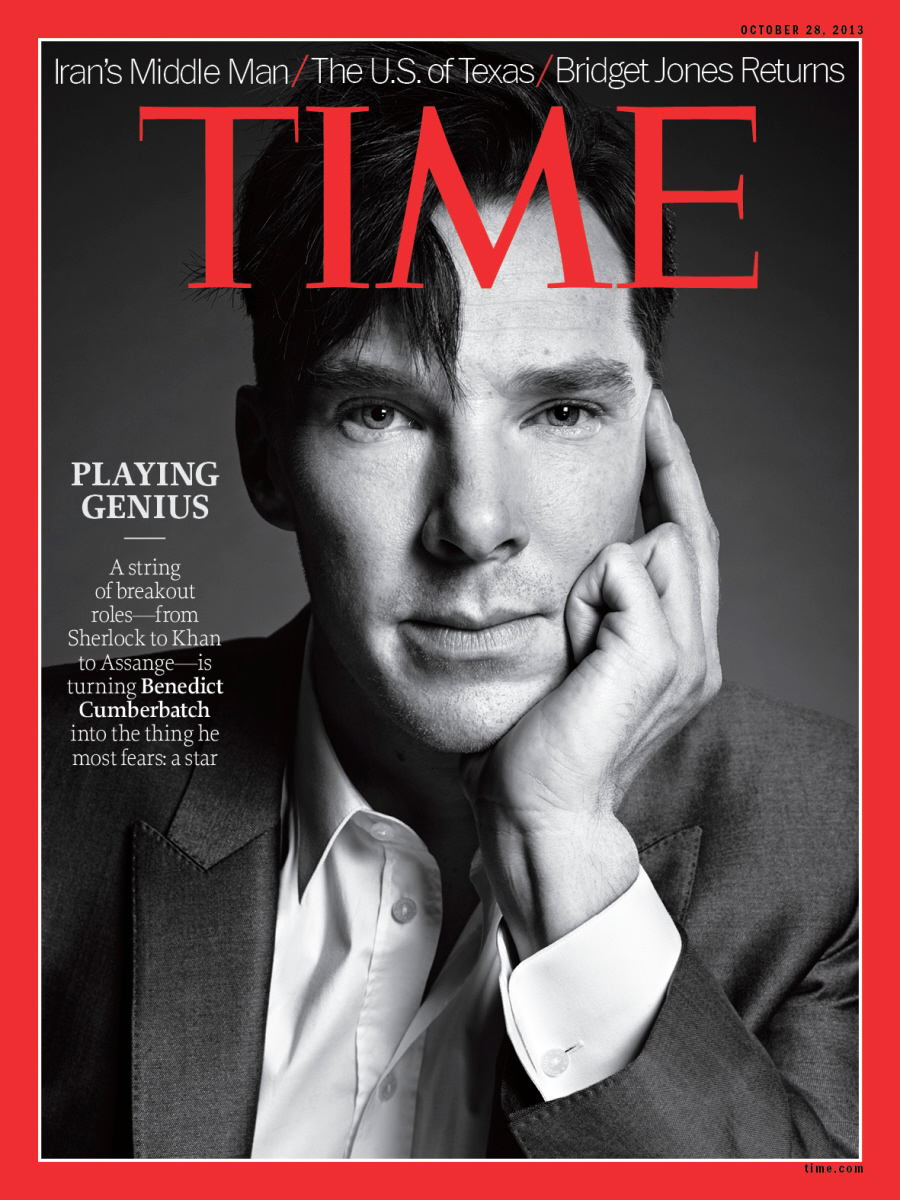 Happy Thursday! And then some. The American government has opened again, the world economy isn't going down in flames and Benedict Cumberbatch covers the new issue of Time Magazine. All of these things are true. This cover is not a fan-made mock-up. The Batch covers Time. Because at this point, absolutely no one can say "Who?" or "Never heard of him." The Batch is pervasive. The Batch will haunt your sex dreams. The Batch is here to stay.
(Sidenote: I will cover the Katie Couric interview later today, I just wanted to talk about this cover in this post. No thread-jacking!)
As for the photo, it's really beautiful, right? Benedict Cumberbatch is staring into my soul. He looks… smart, sexy, a little vulnerable, sexy, Cumbertastic, etc. So far, Time has only released the behind-the-scenes story on what it was like to shoot this cover:
In London recently, Paola Kudacki took her young nephews to see Star Trek. Leaving the theater, her 6-year-old nephew remembered Benedict Cumberbatch, who plays the role of Khan, saying, "He has such an interesting face." He does, Kudacki agreed. A couple days later she got the call from TIME, asking her to photograph that same interesting face.

"I was very excited because his career has been so big but it's just beginning," Kudacki said. She continued, "I wanted to capture the intensity of his face but also the quietness. I wanted to take a serious approach, very quiet, and intimate."

The shoot was quick and collaborative. Kudacki planned on photographing a few different looks as she also recognized Cumberbatch for his polished sense of style, saying it's "classic, simple, but really chic." While Cumberbatch was willing and even brought his own clothes, his schedule was packed with interviews and appearances in support of the movie The Fifth Estate, in which he stars as WikiLeaks founder Julian Assange; so they didn't have time for the changes. Instead Kudacki kept a few layers near the set that Cumberbatch could easily add or layer.

In the flurry of their work, Kudacki reached over her camera and mussed Cumberbatch's coiffe. She stole one snap before a stylist restored his careful waves.

Of the resulting image, Kudacki said, "He's looking into the camera, very confidently, but there's something kinda broken. It's kinda like when he says he likes to bring humanity to the character." She also observed, "I think he's very respectful of the characters he's playing."

With the instincts that triggered that one swift click of a shutter, Kudacki too, respectfully revealed a little bit about the person behind Cumberbatch's usual dapper appearance.
"…There's something kinda broken…" And thus, another Cumberbitch was born. The Cumberobsession will overtake every single person. He's the thinking woman's crumpet. Hell, he's every woman's crumpet.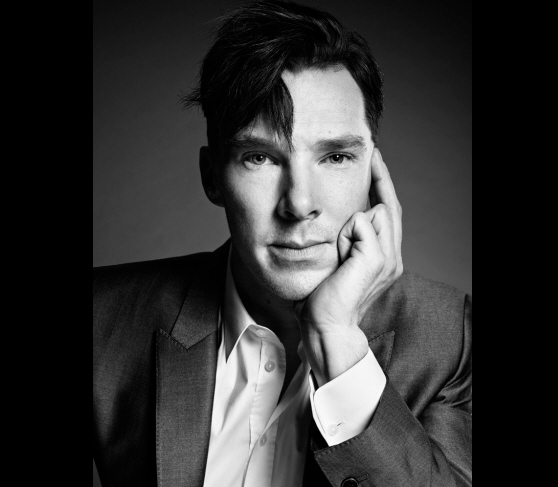 There's video too (the video is really big, so I'm sorry):
Photos courtesy of Time Magazine.