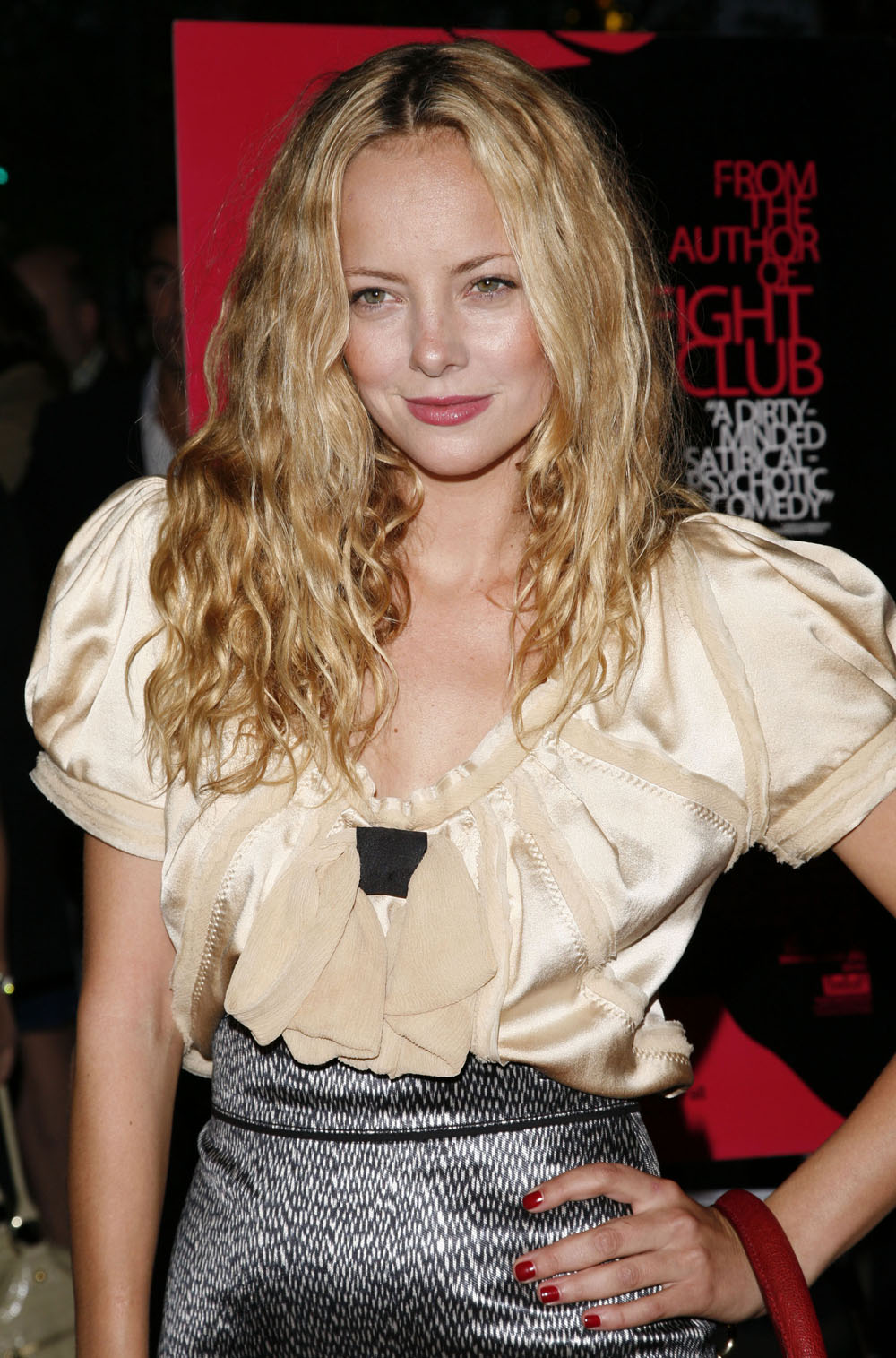 Bijou Phillips wants you to just get over your depression. And your sadness. And your anxiety. Just tell it to go away, push it out, dance it out, whatever. But don't you dare act like you're depressed, or like you just might need the help of a psychiatrist or some medication. In fact, her educated advice is to just, "get over it." Thanks doctor. Bijou is a Scientologist, which means she doesn't believe in psychiatrists or psychiatric medication. In fact they don't just "not believe" in it, they've waged an all-out war on the evils of psychiatry. Unfortunately for her, it sounds like Bijou could use a little of it herself.
Scientologist model Bijou Phillips went off on a tangent about the dangers of psychiatrists medicating depression during a recent interview with Paper Magazine.

"My grandparents didn't take any pills, and they were fine," Phillips said in the February issue of Paper. "Just buck up and get over it. Stop being such a f—king pansy."

The budding actress frequents Scientology-sponsored events and spoke out against psychiatry and prescribing patients with medication for such mental illnesses as depression or anxiety.

Phillips, 28, lived alone in New York City after legally emancipating herself from her parents — her father, John Phillips, was in the Mamas and the Papas — when she was 14 years old. After several years on her own, she went to rehab.
[Us Magazine via Deceiver]
Bijou was going off in the Paper magazine article, which was an interview with her and equally Scientologist-y (a word I just made up) longterm boyfriend Danny Masterson. Phillips is not necessarily a model of mental health herself. Filmmaker James Toback had a few interesting things to say about the model/actress, who sounds like she's all kinds of crazy. Luckily for him, Toback seems to have enjoyed her loose mental health. He called her a "genuine psychopath," and said she didn't understand the line between thinking and saying things.
Bijou Phillips — you never knew what the f%@% she would say or do next. There is no line between her unconscious and her articulation of it and her behavior. She is a genuine psychopath. I say that with affection and admiration, because she's also incredibly smart and talented, so she knows how to amuse and how to get and hold attention. If she were just a psychopath, you wouldn't want to use her; you'd just be bored. But she is always kind of amusing and interesting, and if one thing isn't working she has a good sense of it, and she just starts on something else.
[From Salon.com]
I really get annoyed with anyone who tells someone else how they should deal with their emotions. Especially in Phillips' case, when she's essentially saying that she has a better way of dealing with things than everyone else. It shows how limited her understanding of complex emotions really is. Perhaps she was able to just get over things, but maybe that means things just don't affect her as deeply as they do others. Perhaps the answer is empathy instead of cold judgment.
Here's Bijou with boyfriend Danny Masterson at the "Choke" New York screening on September 24th. Images thanks to Bauer-Griffin.