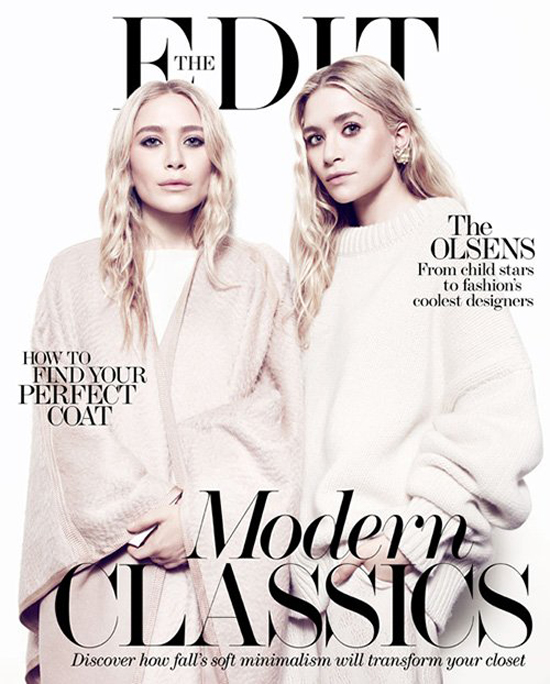 Mary-Kate and Ashley Olsen cover the November issue of Net-A-Porter's The Edit magazine. To be perfectly honest, I almost didn't recognize them at first glance on this cover. They look different than usual here, right? It could be Photoshop. The twins don't get papped a lot these days, so it could also be that we just don't see them very often. MK and Ashley have become virtual recluses in comparison to about five years ago. We occasionally see Mary-Kate with her much older boyfriend, Oliver Sarkozy, but otherwise, these girls are like vapor trails.
These twins are heavily focused on work. They are very serious and hands-on with their fashion lines. I very much appreciate their dedication to making their line domestically instead of offloading their workforce to foreign sweatshops. Mary-Kate and Ashley give some details about their work process: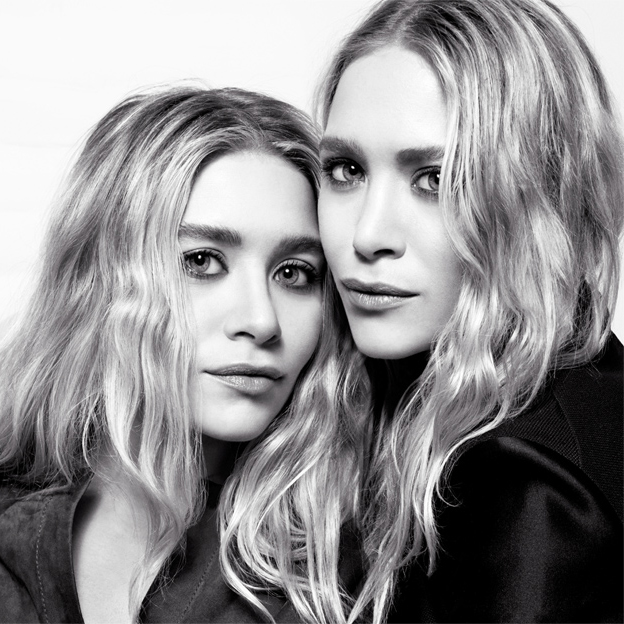 The clothing obsession started early: "[On Full House] we would be in six-hour fittings three times a week, because we had to wear 12 different outfits," Ashley said. "We were designing clothes for ourselves as we were so petite. So I think that is when we became obsessed with it, and now the obsession has become a profession," Mary-Kate added.

Ashley on fame: "We were nine months old when we started, so fame has always been part of our lives. There wasn't any weirdness where we decided that we wanted to be famous. Then as we got older, we were very fortunate that we could hire and work with amazing people who want to protect us."

Mary-Kate on the paparazzi: "There is a threshold in New York, and once you pass that and are considered a New Yorker, they leave you alone. But we're at the office every day, then home or out for dinner, so there aren't the opportunities for them to take pictures. For the most part you try and avoid it… [I do], at least."

Ashley on The Row: "We saw a space in the market. We knew there wasn't another brand offering basics in a luxurious and contemporary way. If I wear certain designer brands, or too much of something, I look crazy, and I need something to break it up. If you are wearing a Chanel jacket and you need an anonymous piece that will show just how special that jacket is, I hope that is what The Row gives you."

Mary Kate on the future: "We're really focused on The Row at the moment."
[From Net-A-Porter - The Edit]
They sound so intelligent and sure of themselves in this interview. I'm so glad the twins found their way in life instead of falling into the classic child star trap of too much money, too much free time, and too much trouble. They don't have to work at all, but they love making clothing. They might look a little spooky in this photoshoot, but their passion for fashion is always obvious.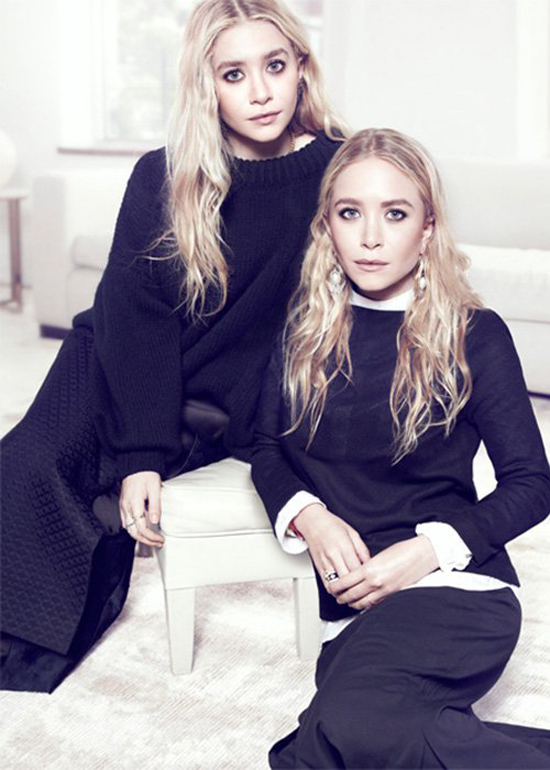 Photos courtesy of Net-A-Porter – The Edit