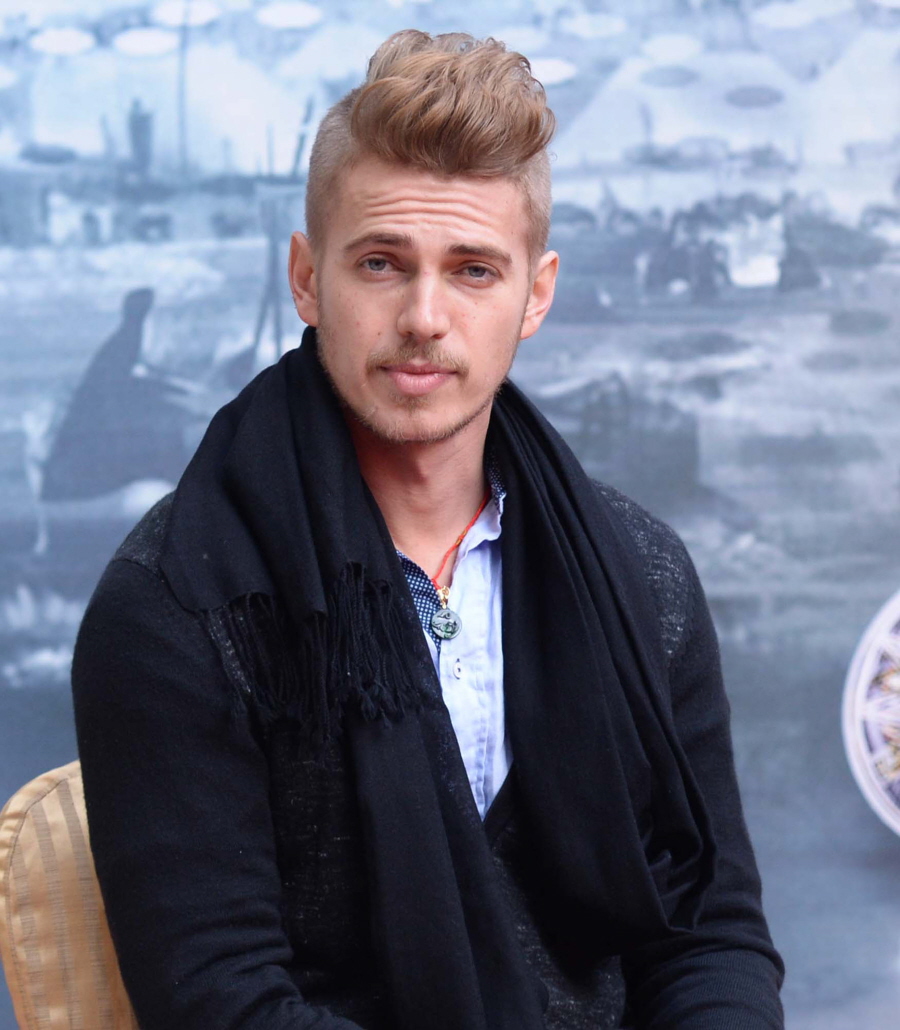 Granted, I don't pay that much attention to Hayden Christensen these days, but when I saw these new photos of him in Beijing, I burst out laughing. It's the combination of not seeing him in a while, seeing his new hairstyle (Ice, Ice, Baby) and seeing the expression on his face. These photos just make my day! It's not even that I dislike Hayden or anything – I don't really feel strongly about him whatsoever. He's just sort of there. But OMG, his hair.
Hayden was in Beijing with Liu Yifei and Nicolas Cage to promote their new film together, Outcast. Yes, Hayden is now doing those dumb Cage movies. It sort of fits. Outcast is described as such: "A mysterious warrior teams up with the daughter and son of a deposed Chinese Emperor to defeat their cruel Uncle, who seeks their deaths." I'm assuming Cage is the mysterious warrior, so what does Hayden play?!
Also: Nic Cage's wiglet makes my life. I love the ponytail!! John Travolta needs to start wearing wiglets with ponytails.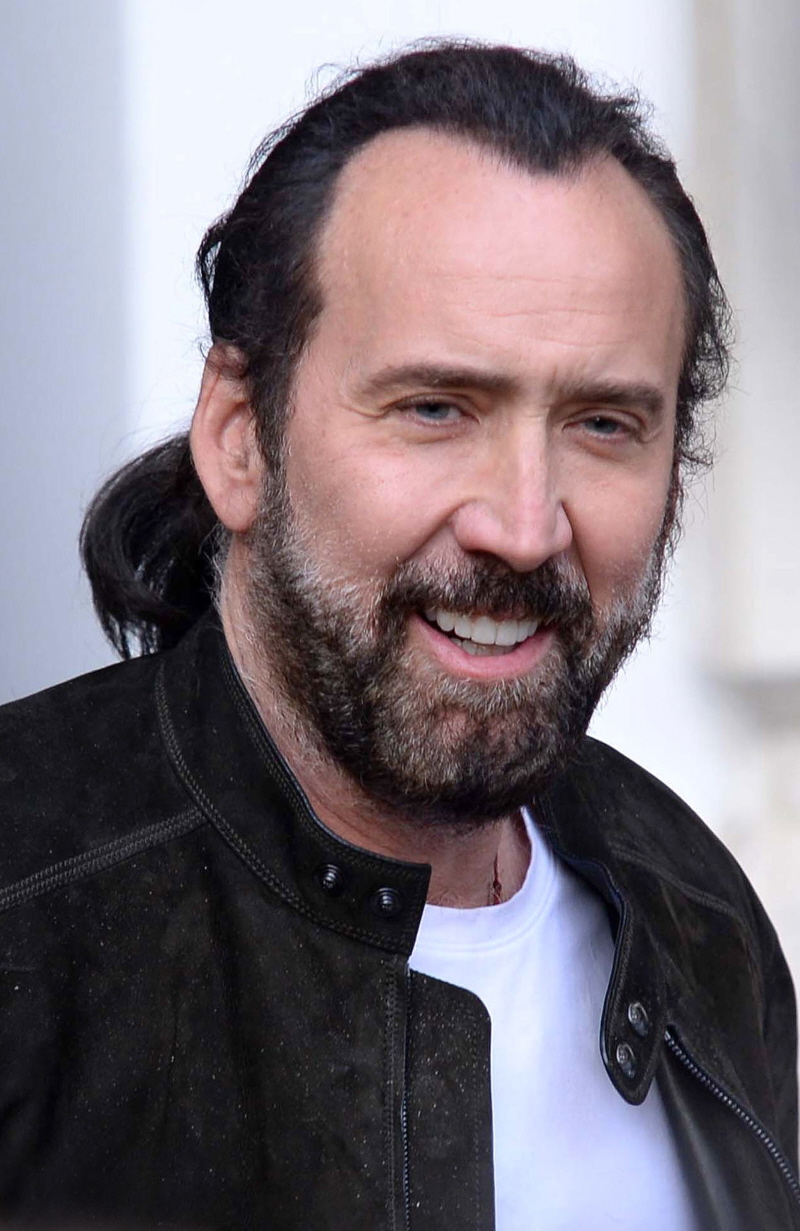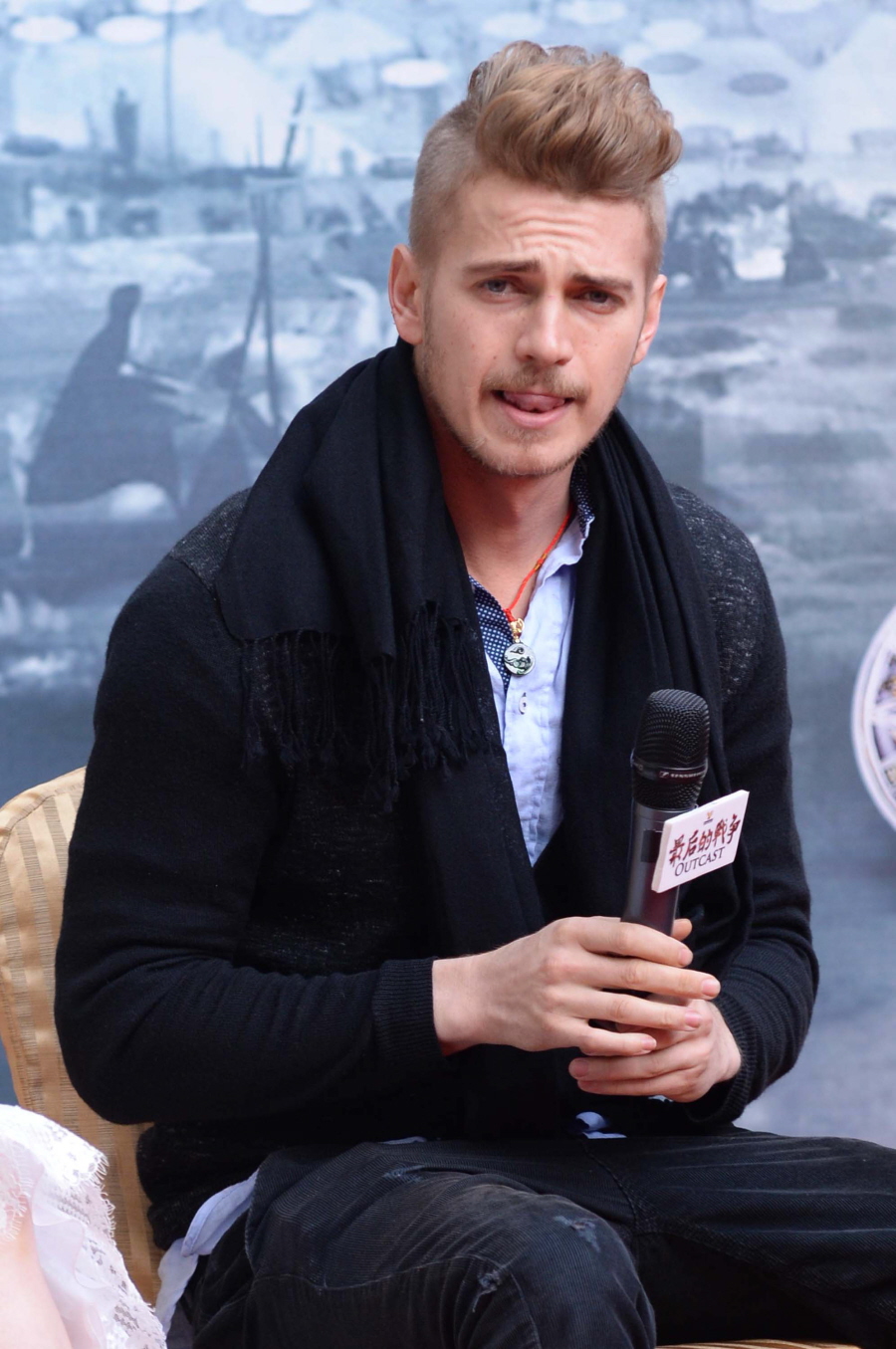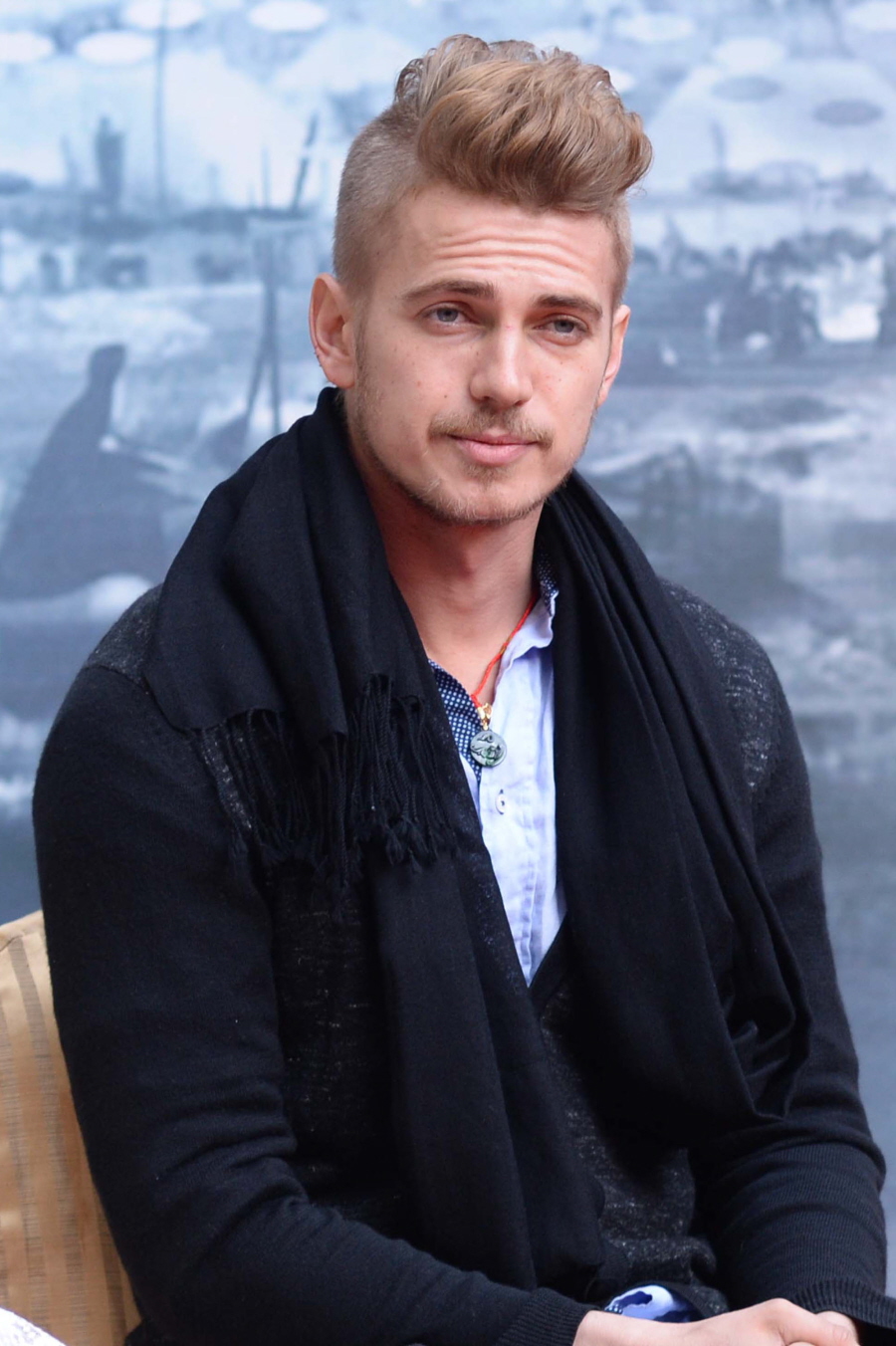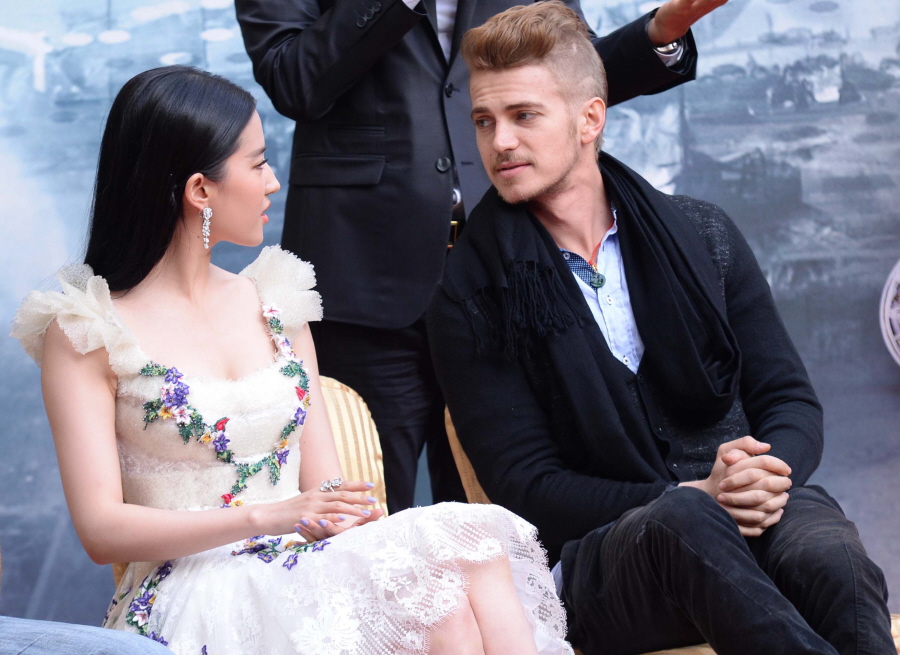 Photos courtesy of Fame/Flynet.