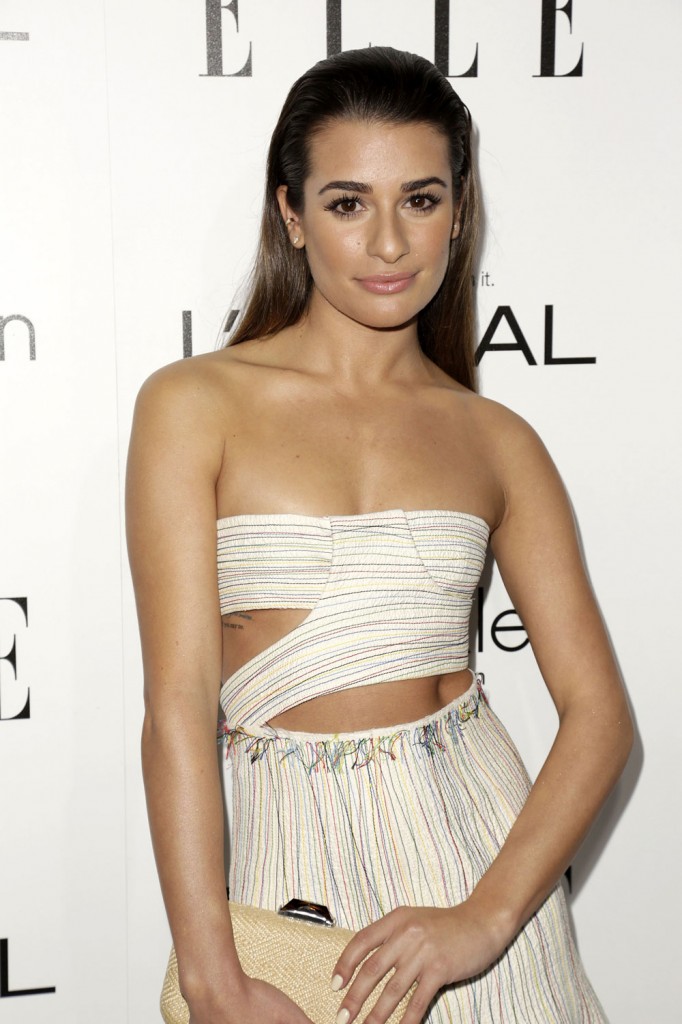 Elle's 20th annual Women in Hollywood Awards were held last night at The Four Seasons hotel in Beverly Hills. I'll be covering some of the fashion, and Kaiser covered some of the other big names here.
To start we have Lea Michele in cut out Calvin Klein. At first I thought the dress was all white with some ribbing, but it actually has a print with tiny rainbow-colored stripes. This dress really highlights how fit she is, but it looks more like a beach cover-up or a club outfit than something for the red carpet. Coupled with her slicked-back hair and minimal makeup, she could be headed to a Zumba class. Still, she looks very cute and carefree. She's mixing it up a little.
Here's the lovely Emmy Rossum in an deep red sequin Elie Saab. I love Emmy and I want her to get it right on the red carpet, but this is too matchy for me. Maybe if she mixed it up with different shoes and a less severe hairstyle I would like this dress. Some commenters on Red Carpet Fashion Awards love this dress and The Daily Mail called her the best dressed, so there's that.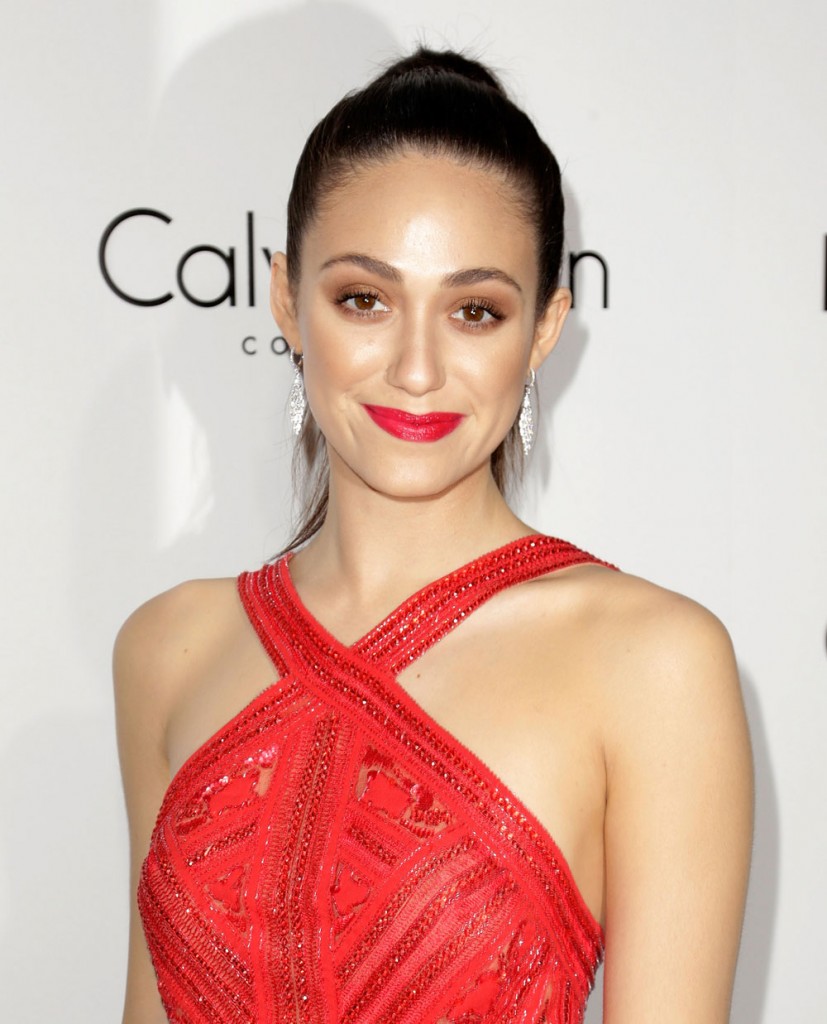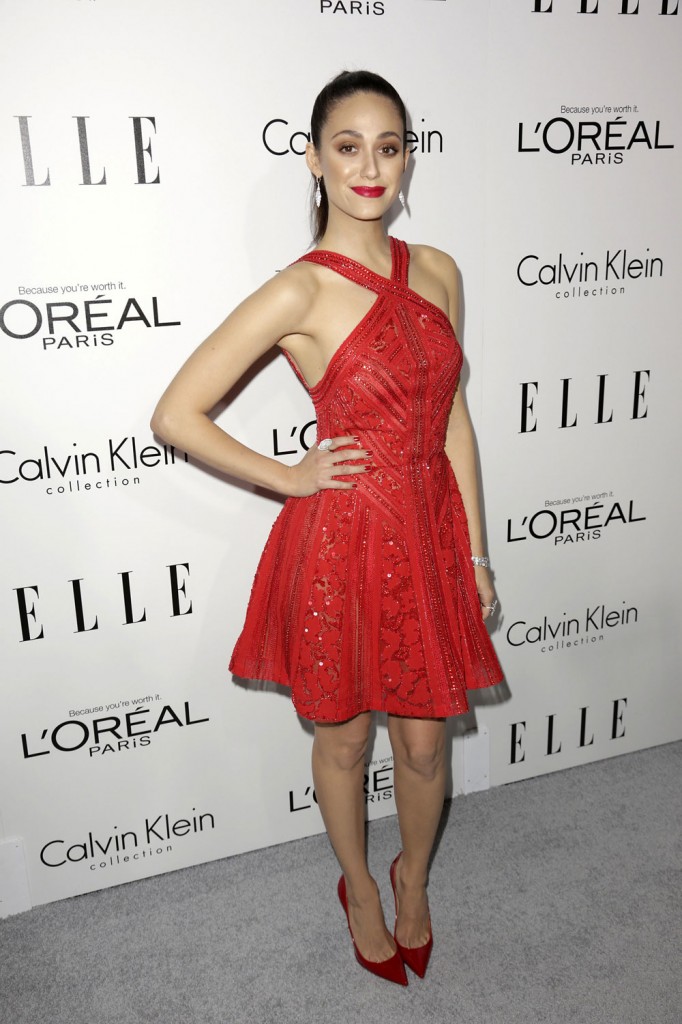 Earthy Shailene Woodley stayed true to her roots with a patchwork Calvin Klein sack dress. It must be comfortable but it seemed too casual for the red carpet. I do like her hair and makeup though. Shailene recently cut her hair for a role. The side-parted slicked-back hair she's sporting looks very chic.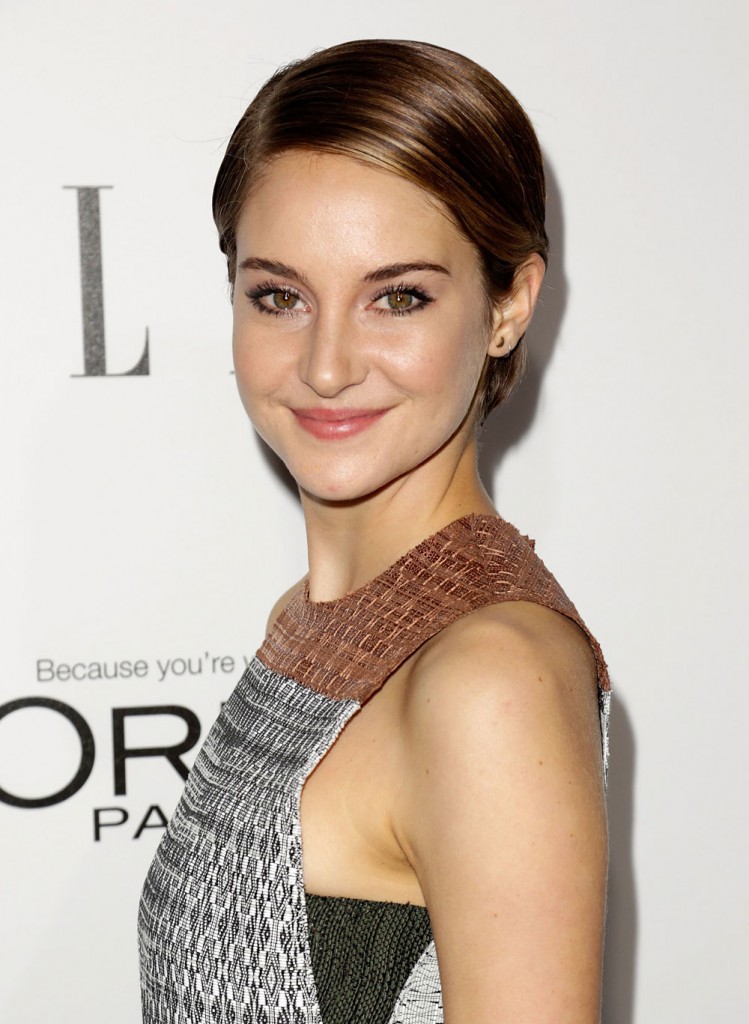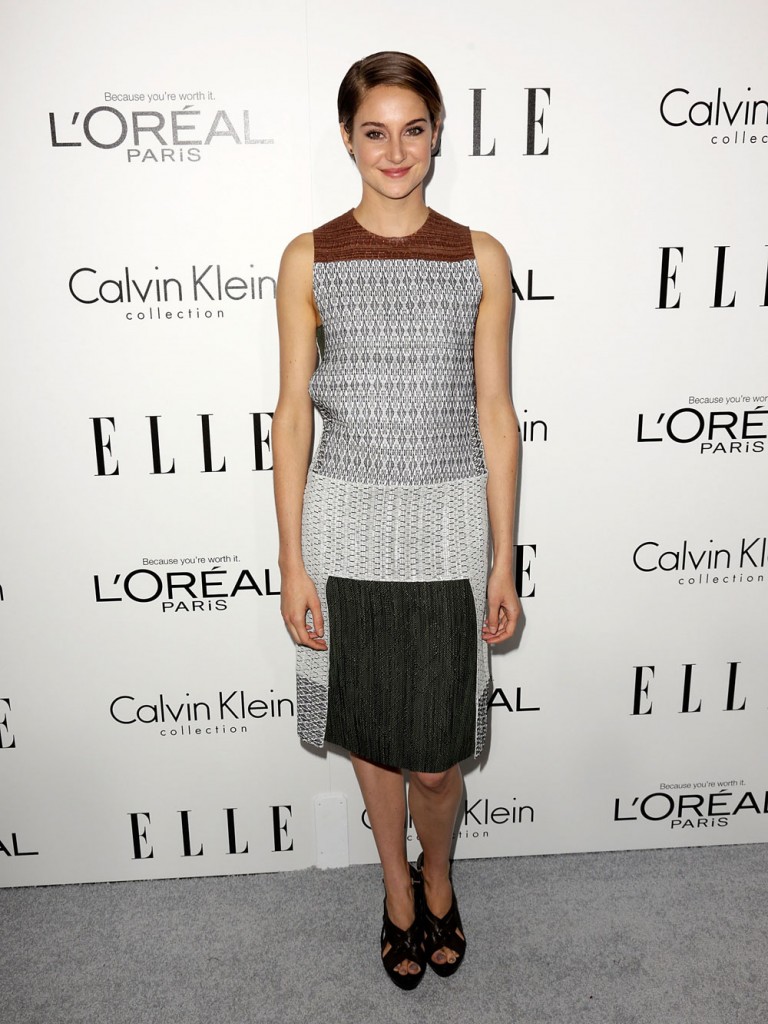 Laura Dern also debuted a new hairstyle with a darker, honey auburn color. I really like this cut and color on her! She was in a long sleeveless black dress accented with a simple buckle belt. (I don't have a designer ID on it, but it's probably Calvin Klein.) I'm not fond of her shoes, but overall she looks great.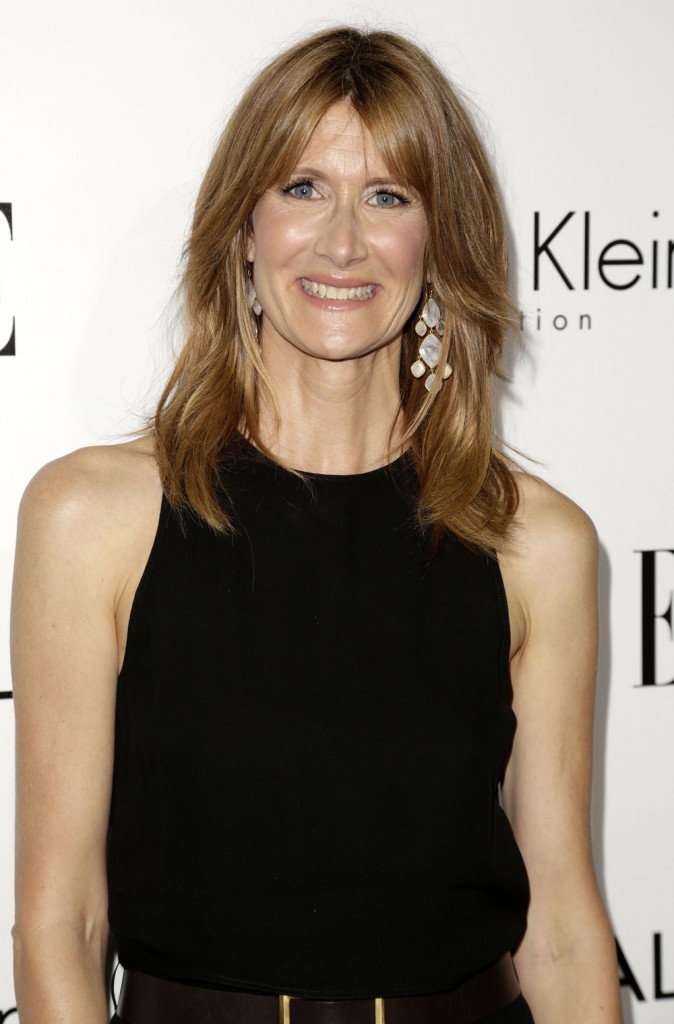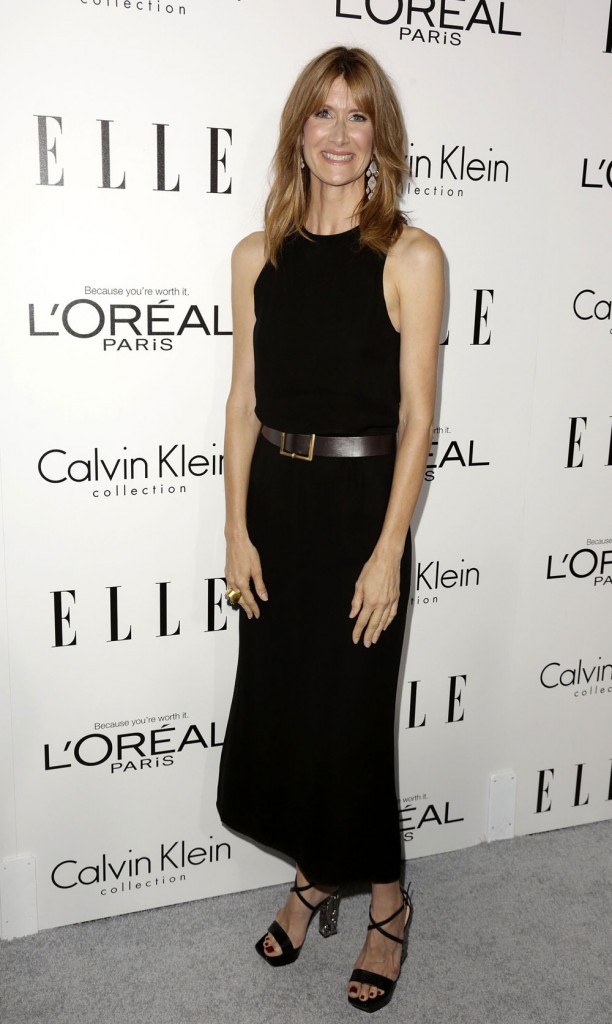 Here's a nice photo of Laura Dern and Shailene Woodley hugging. They look so thrilled to see each other.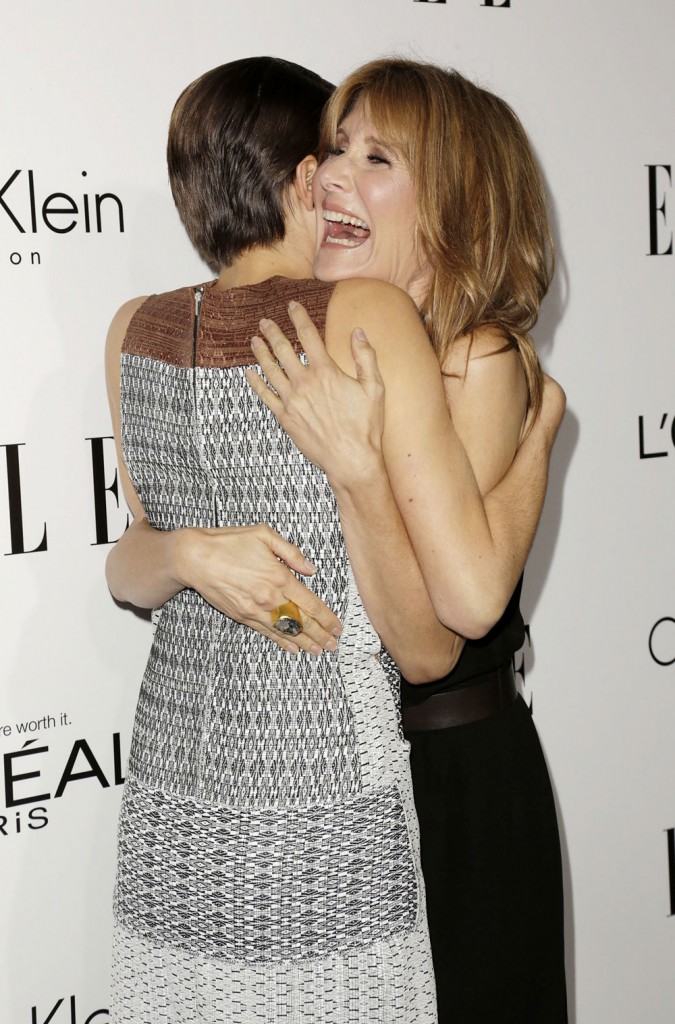 Busy Philips was also in all black, in a cute black and metallic print dress paired with silver shoes. I love her, and I would definitely wear this dress.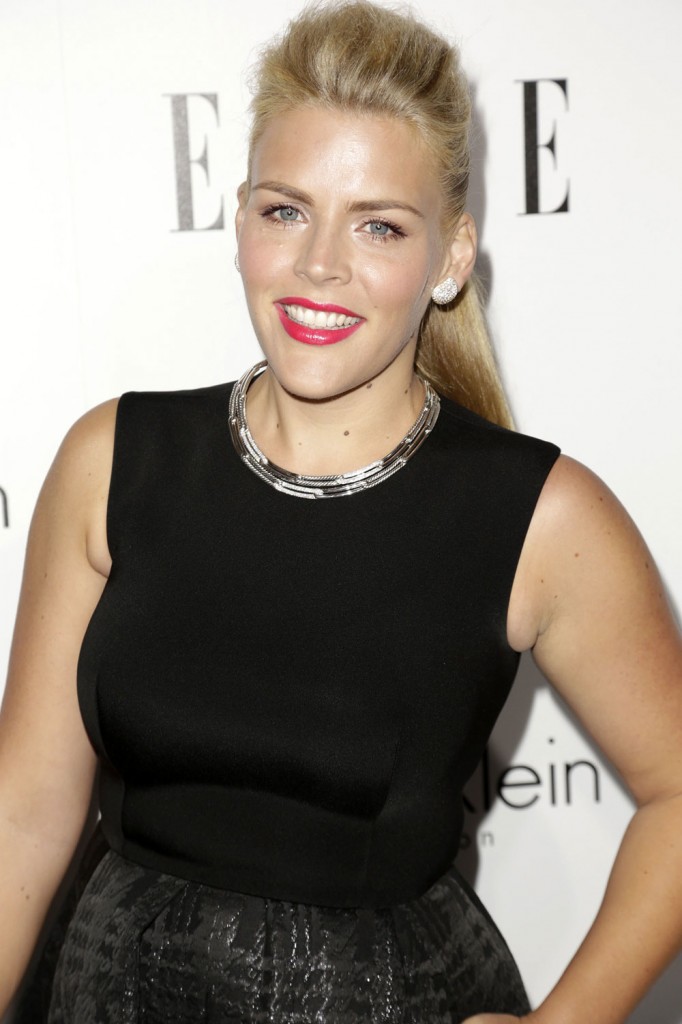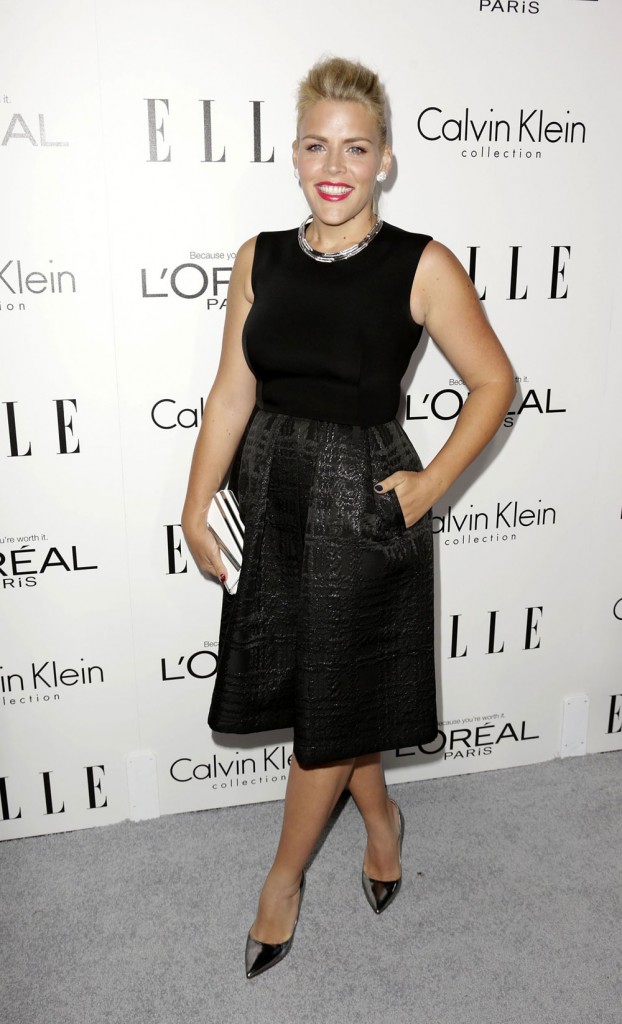 Photo credit: WENN.com