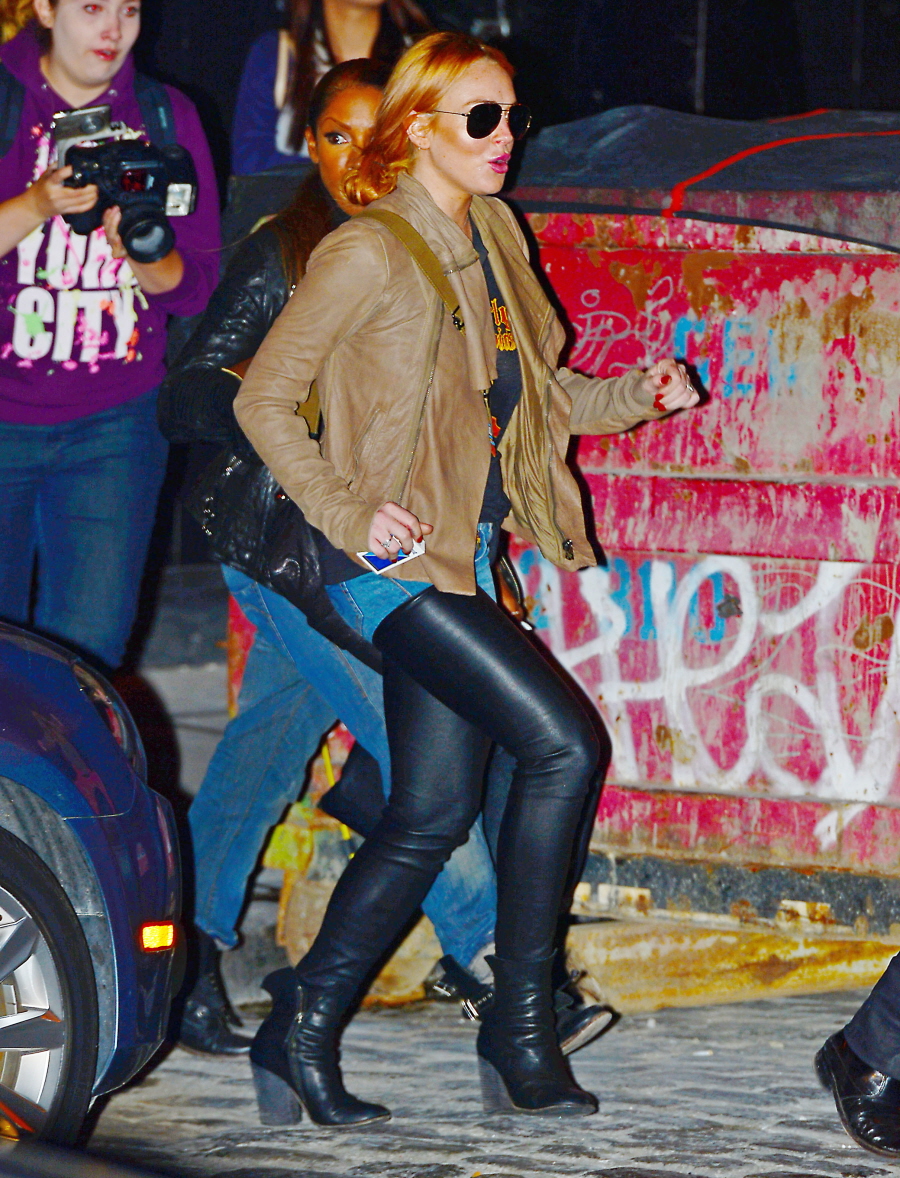 In the few times I've written about Lindsay Lohan over the past few months, I've noticed an interesting trend: apparently, there's still an appetite for some people to believe that Lindsay has "changed" and that I am "being mean" when I say that she hasn't changed at all, that she's still a cracked out mess. I don't really know what to say to those people – apparently, LL gets unlimited chances to "change" and her entire cracked-out, peasant-punching, jewelry-stealing, sketchy-escorting and universal grifting existence can be washed away by Oprah's cameras. All I've had to do is bide my time, quite honestly. Lindsay was always going to mess up. It's not that I'm rooting for her to fail, it's just that I know it's coming. And so it begins:
Where's Oprah when you need her? Lindsay Lohan may need O's guidance once again — the recently rehabbed actress has become a regular at a downtown dive, partying into the wee hours with drunken pals. Last Monday, LiLo hit Sing Sing Karaoke bar with a gaggle of girlfriends on Avenue A in the East Village, where she proceeded to start a verbal fight and refused to leave at closing, planting herself at the bar until almost 6 a.m., multiple sources tell Confidenti@l.

Hanging with a male model type with a blond bob and a handful of gal pals, including one named Rush, the group (not LiLo herself) ordered a bottle of Jameson that they quickly polished off. Lohan was overheard saying she hadn't had a drink.

"Lindsay was chain-smoking," our tipster says. "She walked in sober and she left looking tired."

The night took a turn for the worse when a customer overheard LiLo get into a "disturbance" with a staffer, as she begged to keep the bar open past closing and was acting "insanely belligerent."

When asked to leave, Lohan called the cops, claiming staffers had locked her in the private karaoke room. The NYPD showed up, but no one bothered to file a report.

When Lohan and the group finally left, staffers found their private karaoke room littered with trash and empty bottles.

Lohan, scared that news of her late-night antics would leak, had two pals return the next day to smooth things over with Sing Sing staff. One employee confirmed that Lohan, now living in SoHo, has become a regular at the joint. Noticeably absent was LiLo's sobriety coach, Doug Caine. Caine may have moved on from the "Liz and Dick" star because his $1,800-a-day treatment usually goes for 28-day or 60-day cycles.

An acknowledged alcoholic, Lohan has a lot to lose if she falls off the wagon. Her reality show with Oprah's OWN network has been following her post-rehab recovery. She was paid a whopping $2 million to document her sobriety and O has publicly encouraged her to stay clean and seek help.

"She's absolutely fine," Lohan's father, Michael, tells Confidenti@l. "She's always great, she's up early every day and I'm happy that she's sober."

Lohan adds a message for LiLo's friends who were drinking around her: "If they care about her, they won't drink in front of her."

Following her big night, Lohan was in Los Angeles for a week of project meetings. She returned to New York Tuesday to hang out with her family.
Isn't this what sober, recovering alcoholics love to do? They love to be sober and hang out with their very drunk friends at a private room in a karaoke bar until 6 am and they especially love to get really belligerent about keeping the bar open. You can choose to believe Lindsay was 100% sober the entire night and early morning – I have no substantive proof that she wasn't sober. But on circumstantial evidence alone, doesn't this scream "relapse"?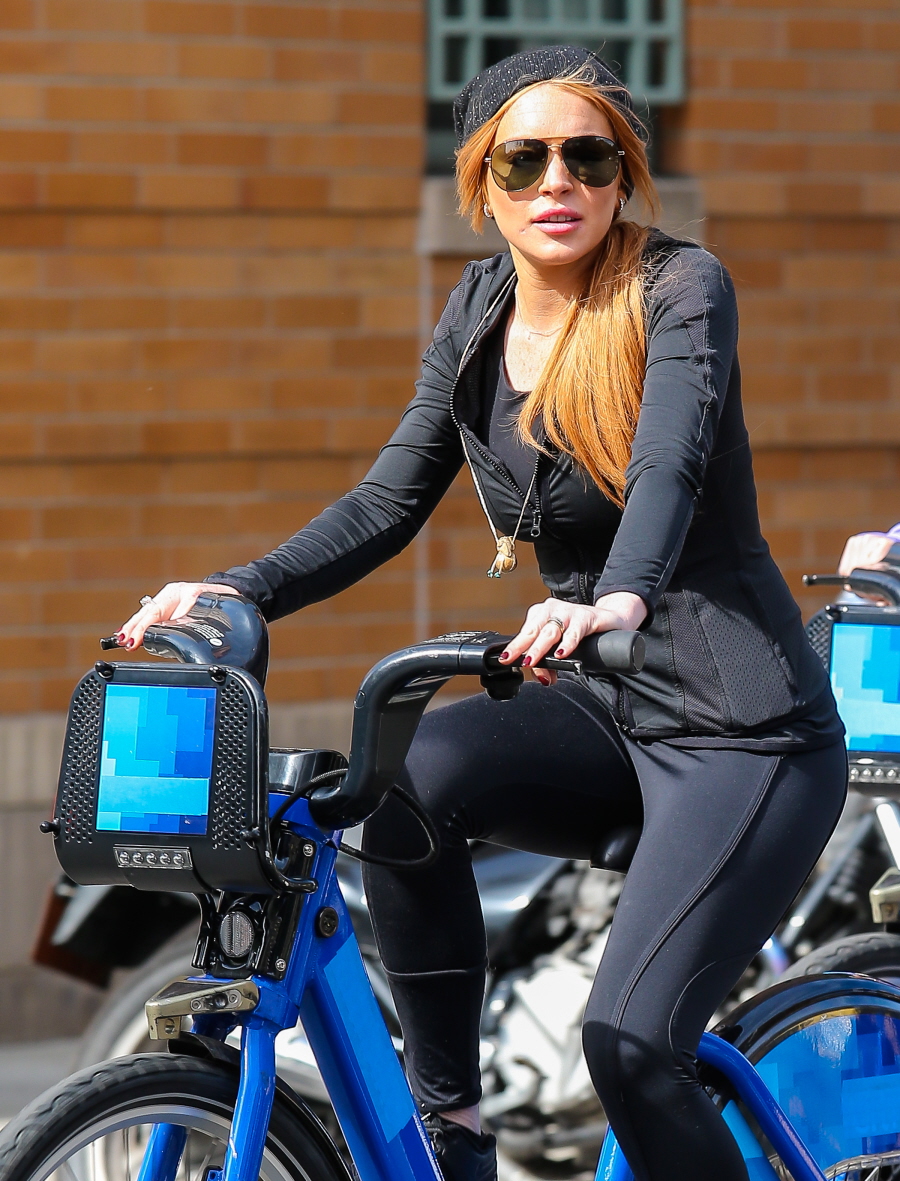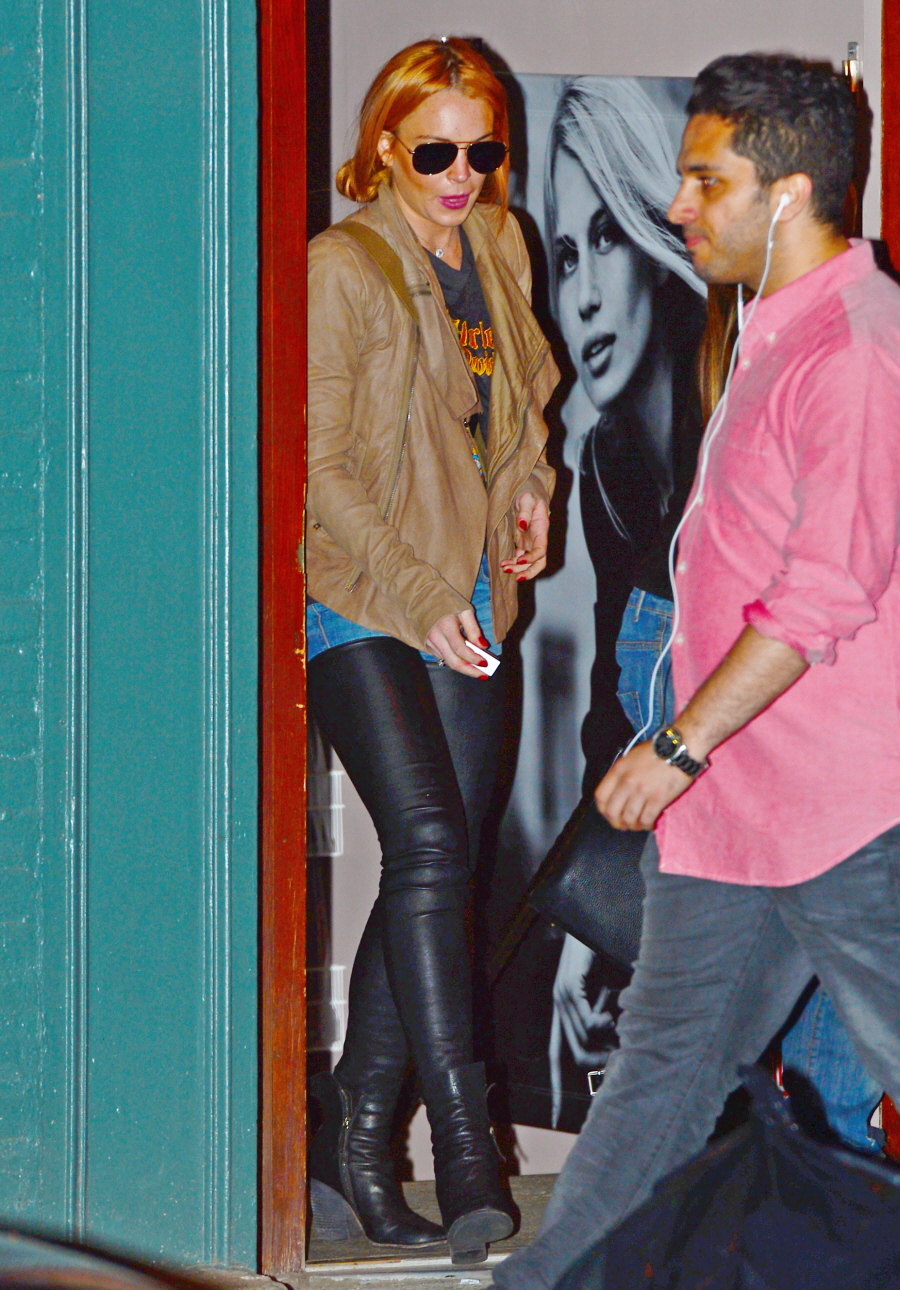 Photos courtesy of Fame/Flynet, WENN, Pacific Coast News.