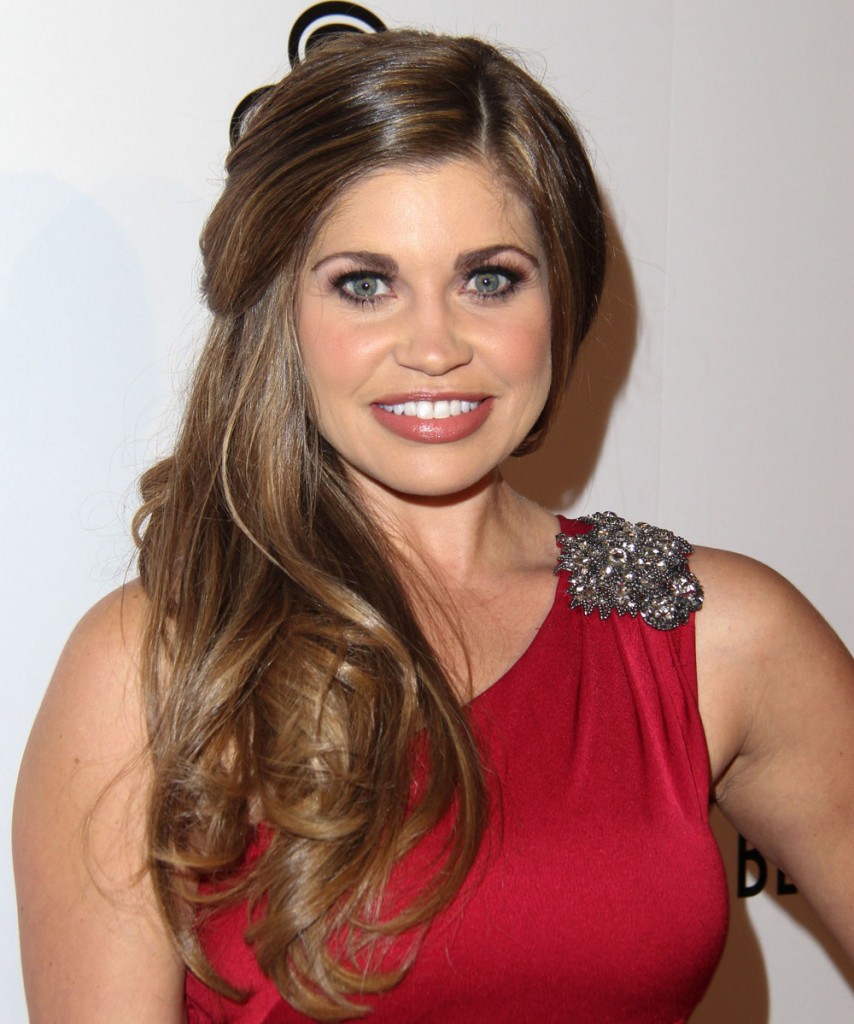 I'm a little too old to have watched Boy Meets World, which aired from 1993 to 2000. (It pains me to say that, but my generation had the best music, so there's that.) Danielle Fishel, now 32, was the hot girl on that show, she played "Topanga." It was a ridiculous character name but it was memorable. Anyway Fishel just got married over the weekend, you can see the pics on E! Online and US Magazine. Her new husband is a 25 year-old guy named Tim Belusko whom she met when she went to college a few years ago.
Apparently Fishel tweets a lot, and like every other celebrity on Twitter she gets crap from idiots who have nothing better to do than to tweet lame hate at people. Some of the dimwits on Twitter gave Fishel crap for not being super skinny and for daring to marry a guy a few years younger than she is. So she went off on them.
People are giving me shit for marrying someone younger than I am. Tim is mature, responsible, loving, & kind. Way to judge people, Internet.

— Danielle Fishel (@daniellefishel) October 21, 2013
You know what makes dealing with rude comments easy? Love & happiness. I'll just keep being the happiest me & you keep being the rudest you.

— Danielle Fishel (@daniellefishel) October 23, 2013
Ppl saying I was FAT @ my wedding: u r the worst kind of ppl on the PLANET. I weigh 107 pounds & am 5'1″. YOU are the reason anorexia exists

— Danielle Fishel (@daniellefishel) October 23, 2013
I hope you'll look at your own miserable lives and learn to stop judging others on their weight and looks. Love and happiness wins again.

— Danielle Fishel (@daniellefishel) October 23, 2013
I get that she feels a need to defend herself, but there's really no reason to. Twitter is a haven for that type of idiocy. You know the saying, "don't feed the trolls"? It's like that. I would advise against responding at all, and think the best way to deal with that is to ignore it. The way she responded wasn't bad, I just don't think she should have bothered at all. Maybe this is why celebrities use WhoSay. It seems to have more measures in place to control commenting. Twitter is a free for all where the cockroaches don't even bother to scatter.
Here is a photo Fishel tweeted/Instagrammed after her wedding. What a cute couple! I love seeing couples that look all matchy and happy together.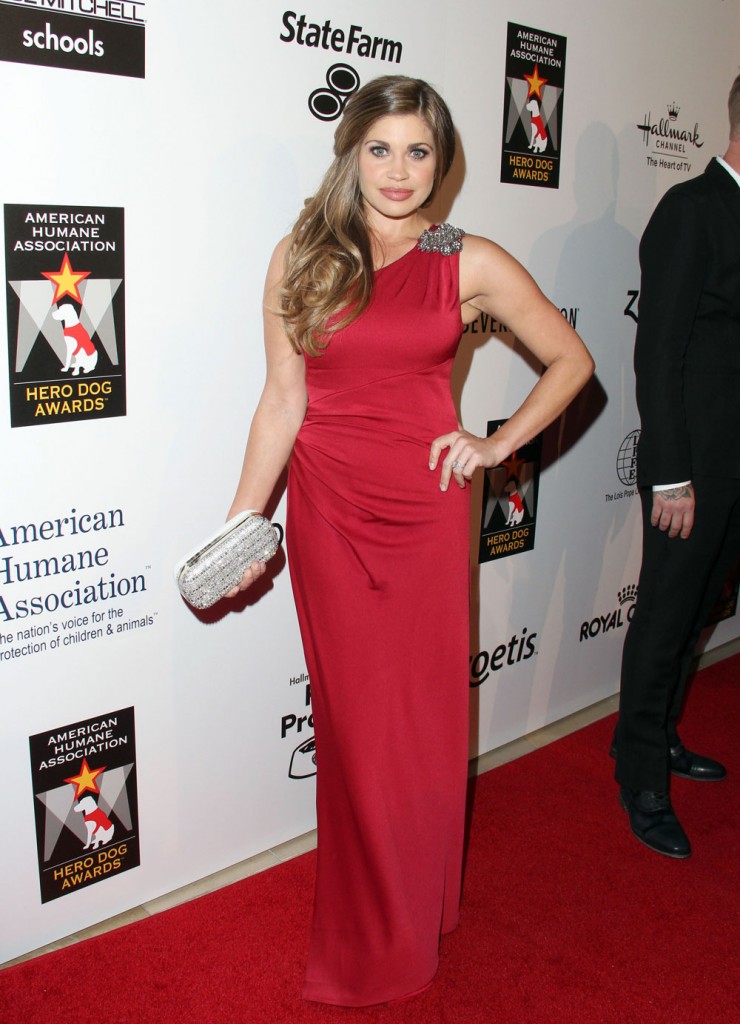 photo credit: FameFlynet and Instagram