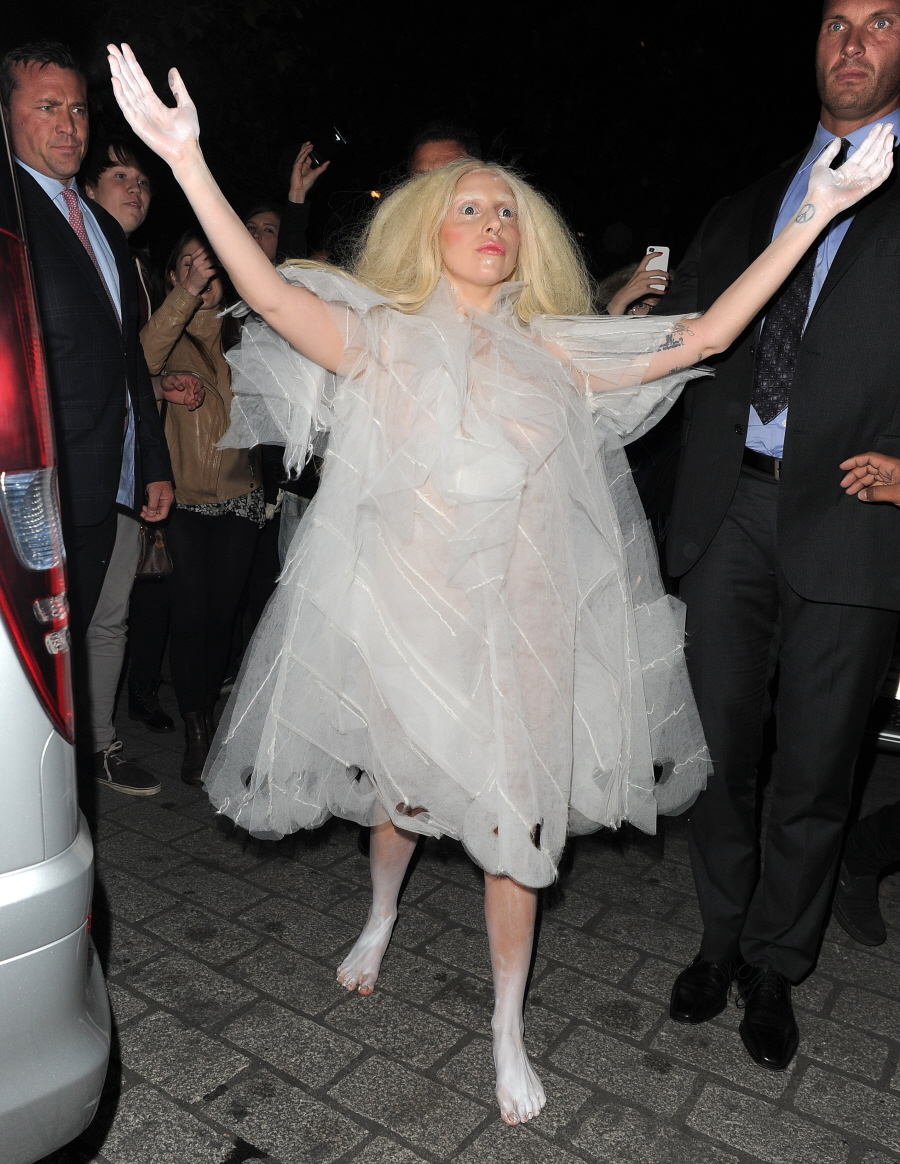 Lady Gaga left Berlin a few days ago (go here to see those Berlin photos) and she went back to London. These are all photos from some of the London outings. My original idea for this post was merely to write "COCAINE" and then just show you the photos. I'm still thinking that would have been a more comprehensive post.
Let's see… the photos of Gaga barefoot and looking like a ghost/coke-angel/zombie are from outside of her hotel, when she just arrived in London. The Dolce & Gabbana dress photos (the busy, slinky printed dress) are from outside of a London studio. And the breezy Kardashian-looking dress is what she wore (and then took off on stage) while performing at G.A.Y. nightclub.
Remember this, boys and girls: she's TRYING to be grotesque. That's her aim, her goal, her raison d'être. She associates "grotesque" with "high art". Then again, she also takes off her clothes to promote her music. So… blah.
Gaga released the full track for "Venus". It sounds very Madonna-esque of course, but like she chased several Madonna albums with some David Bowie homage-ing. ARTPOP is a very '80s album, isn't it? Even more so than Born This Way.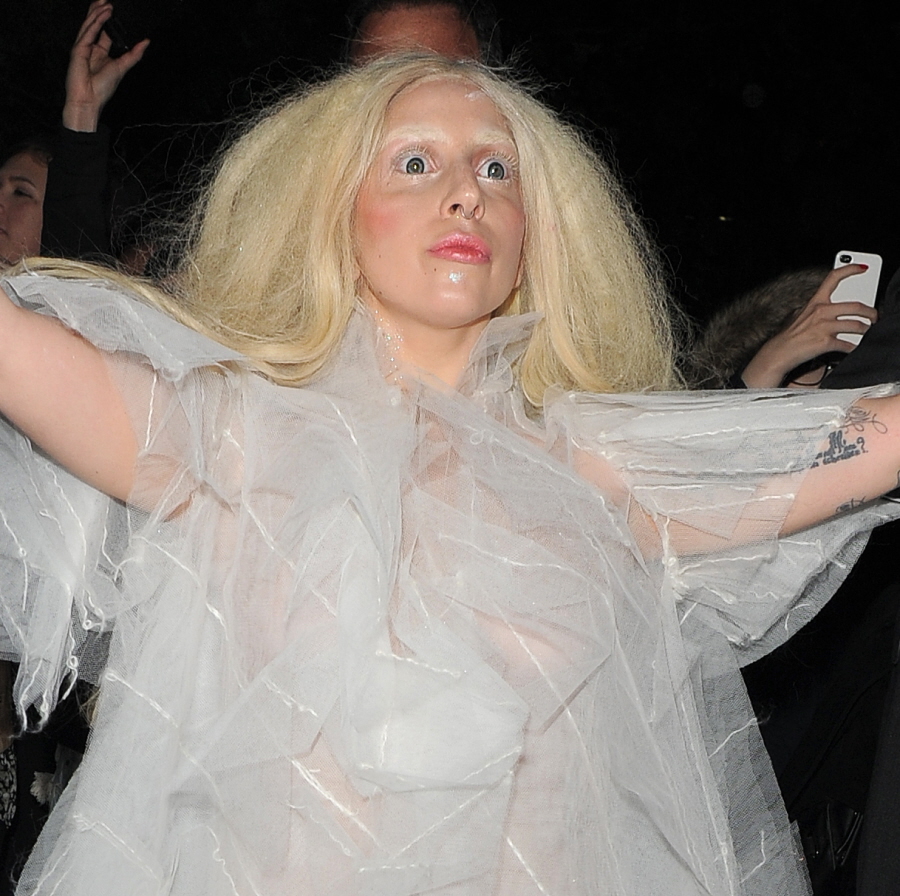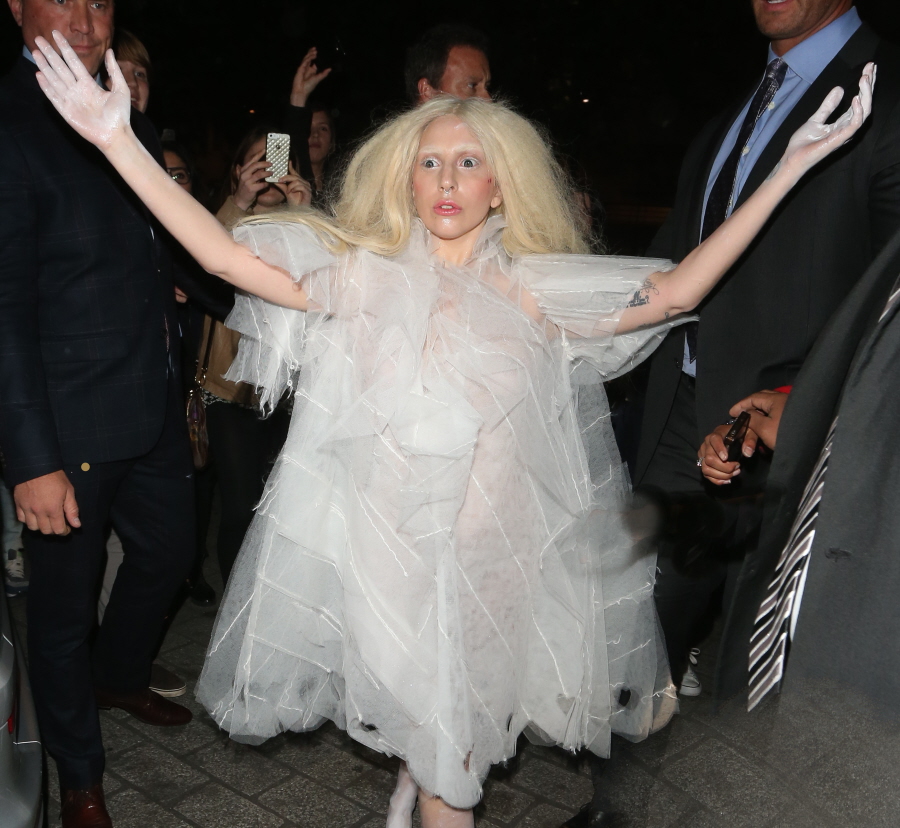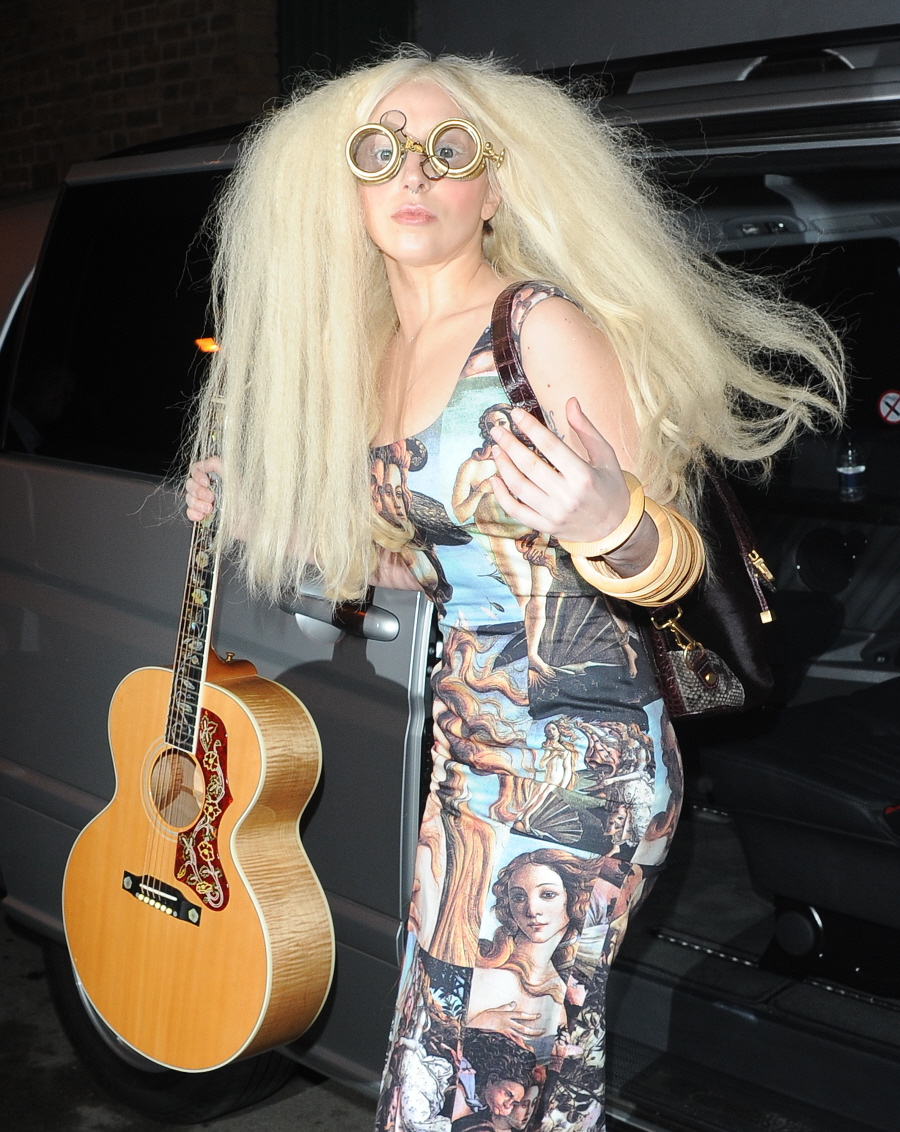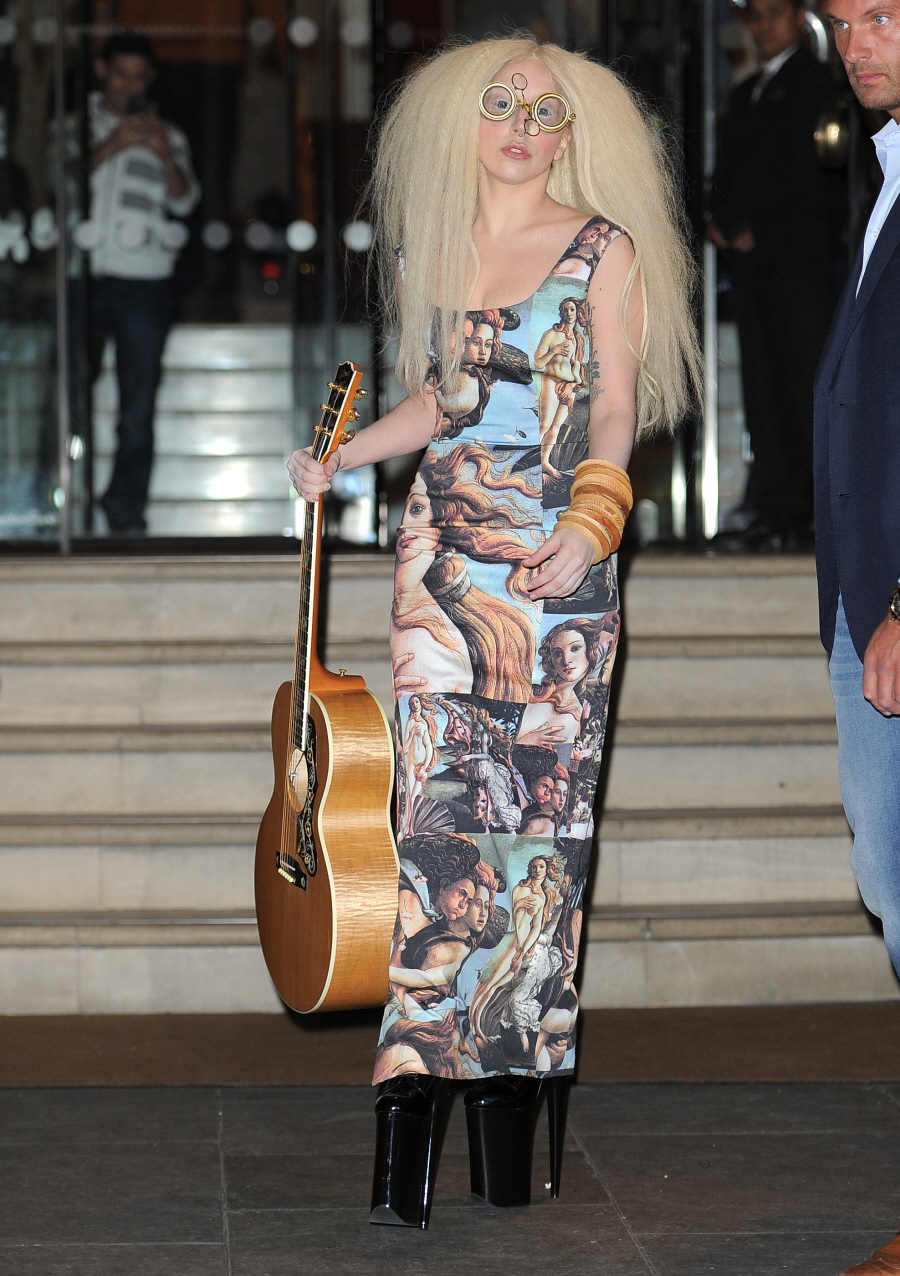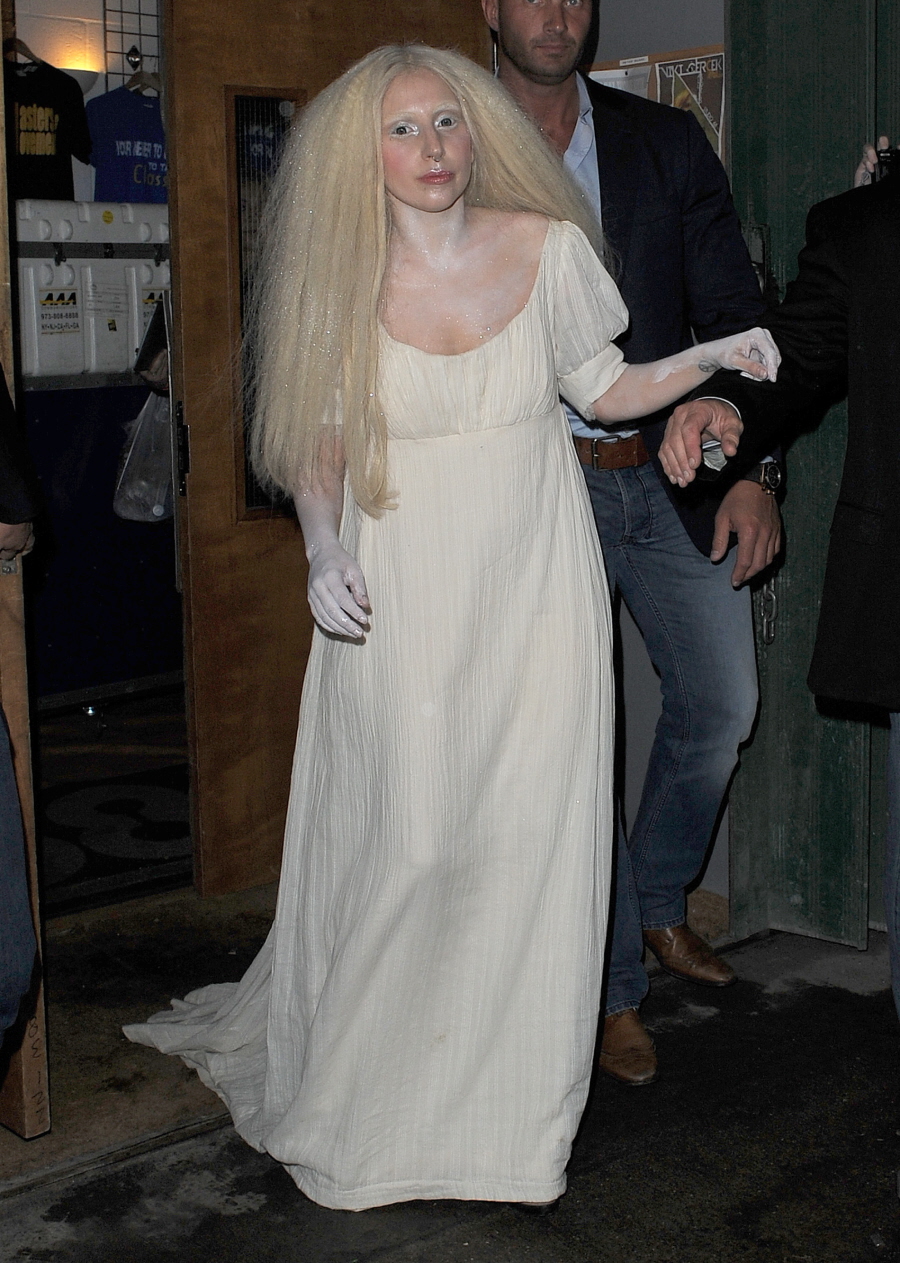 Photos courtesy of WENN.