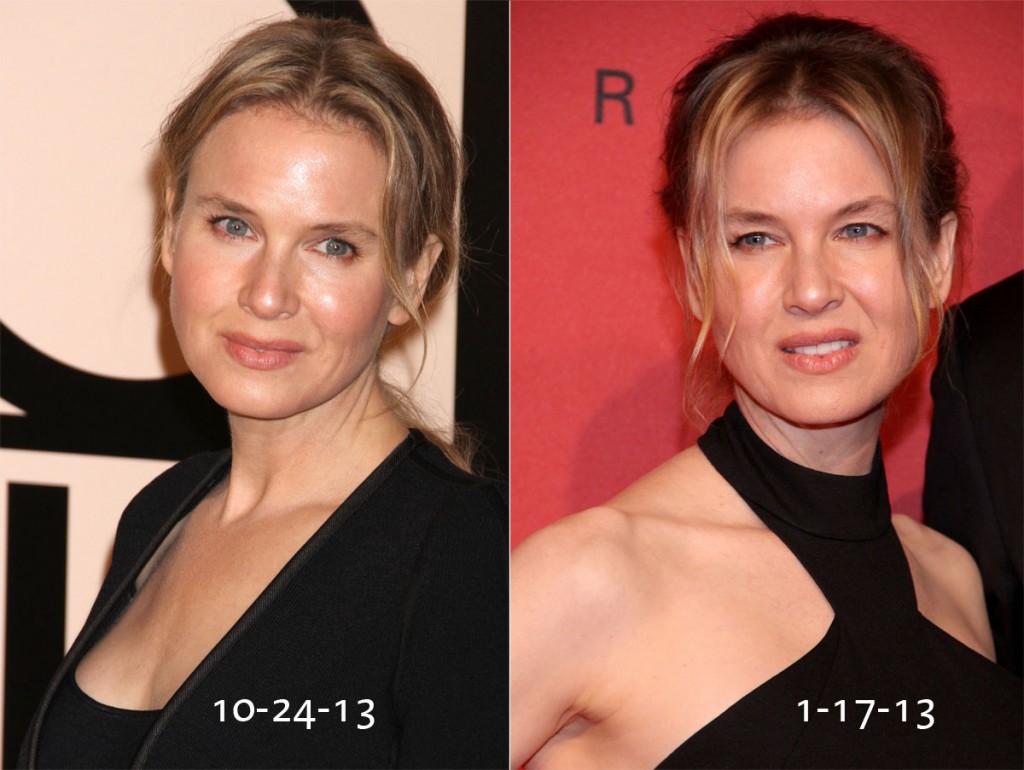 This is a genuine question. If you saw Renee Zellweger out and about, judging from these latest photos of her, you might think she looked familiar but you wouldn't think, "that's Renee Zellweger," right? You wouldn't recognize her, at least I wouldn't. At an event where she's identified, it's easy to say "huh, I guess that's Renee Zellweger," but otherwise I might see her out, do a double take and forget about it. I often see people who remind me of celebrities, but I chalk that up to my job and to staring at famous faces all day. (Protip: if you feel like flattering someone, tell them they look like someone famous. I kind of love to do that, but it's not phony! Usually the person really reminds me of a celebrity.) So if I saw Renee now it might not compute for me that it was her.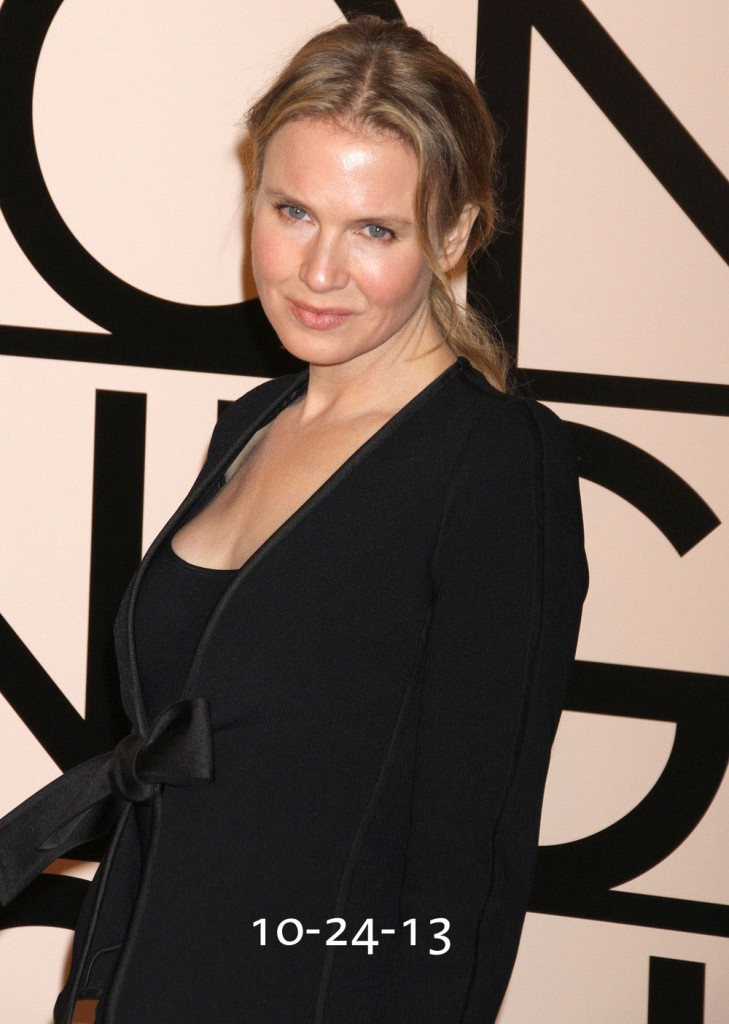 So obviously Renee had some work done. I like her, she's not a famewhore, and she seems like a genuinely nice person who does good deeds. I'm not going to criticize her for getting a few jabs or an eye job or whatever she had done to look like this. I don't think she needed it, but I understand the plastic surgery motivation in general, especially in her industry where the pressure is so high. That said, does she look plastic? Does she look super fake and "done"? To me, she doesn't. She just looks very different from how she did before, and like she had some minor work. If I saw her out, as a civilian I didn't know, I wouldn't think that she had too much plastic surgery, just some Botox.
It's kind of shocking how different Renee looks though, and how she looks like a familiar version of herself. She could be her younger sister. Will this be a Jennifer Grey-type situation and will it cost Renee work? I think she was just as pretty before. Her wide eyed look is a little too contrived, but again that's in relation to how she looked before. If I didn't know her, I wouldn't be struck by her obvious plastic surgery. So I guess that means it's decent surgery, however different it makes her look.
What happens to someone's identity when they radically change their looks? How long does it take to get used to? I guess it depends on the person. I doubt it's something I could get used to, but maybe I'm wrong. Maybe I'll know that experience someday.
Thanks to Kit for mentioning this on the Lisa Kudrow post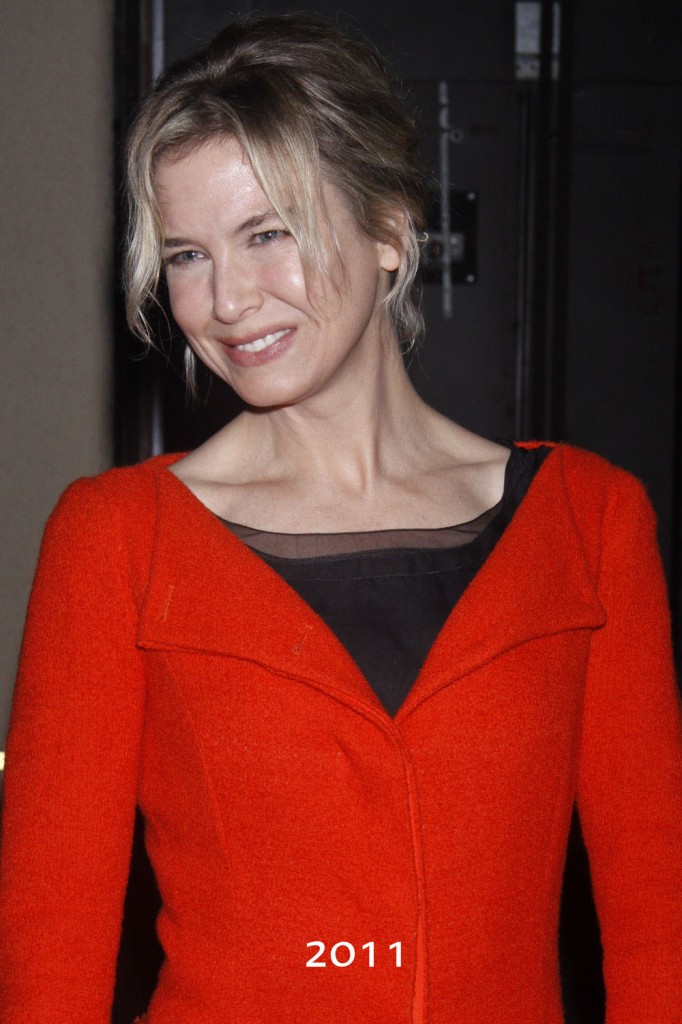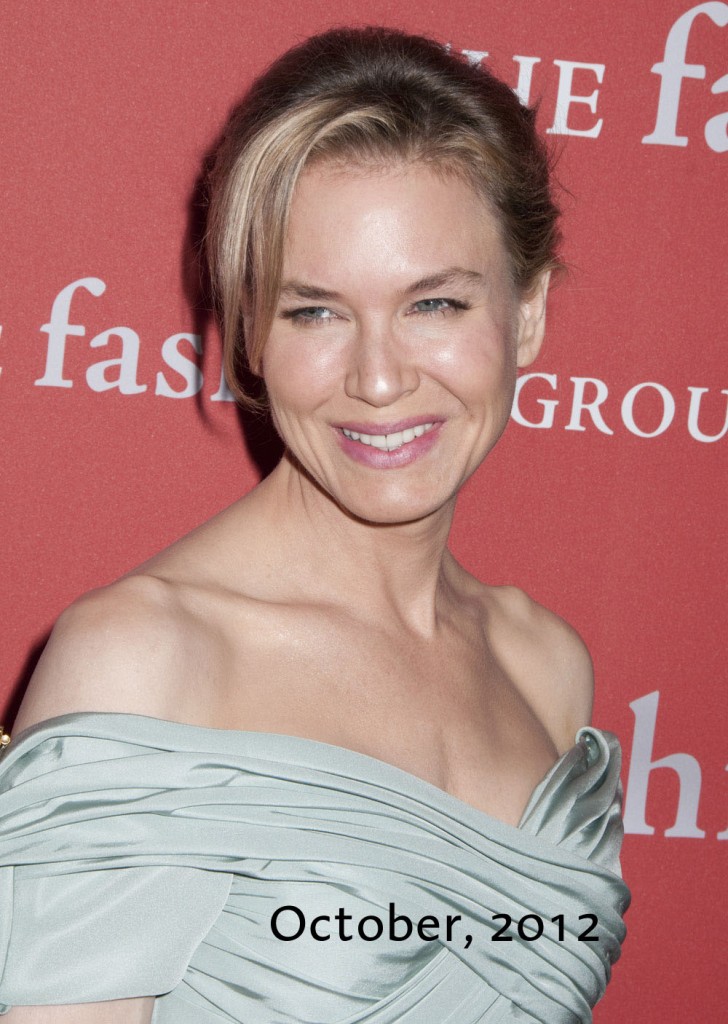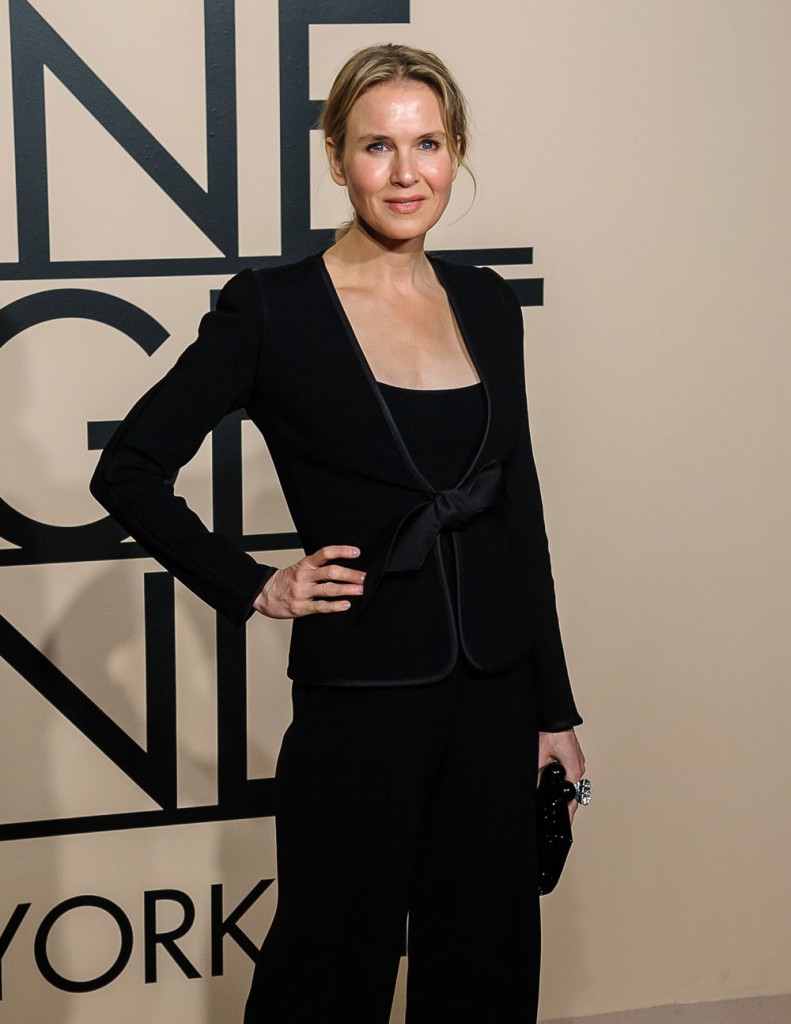 photo credit: WENN and FameFlynet