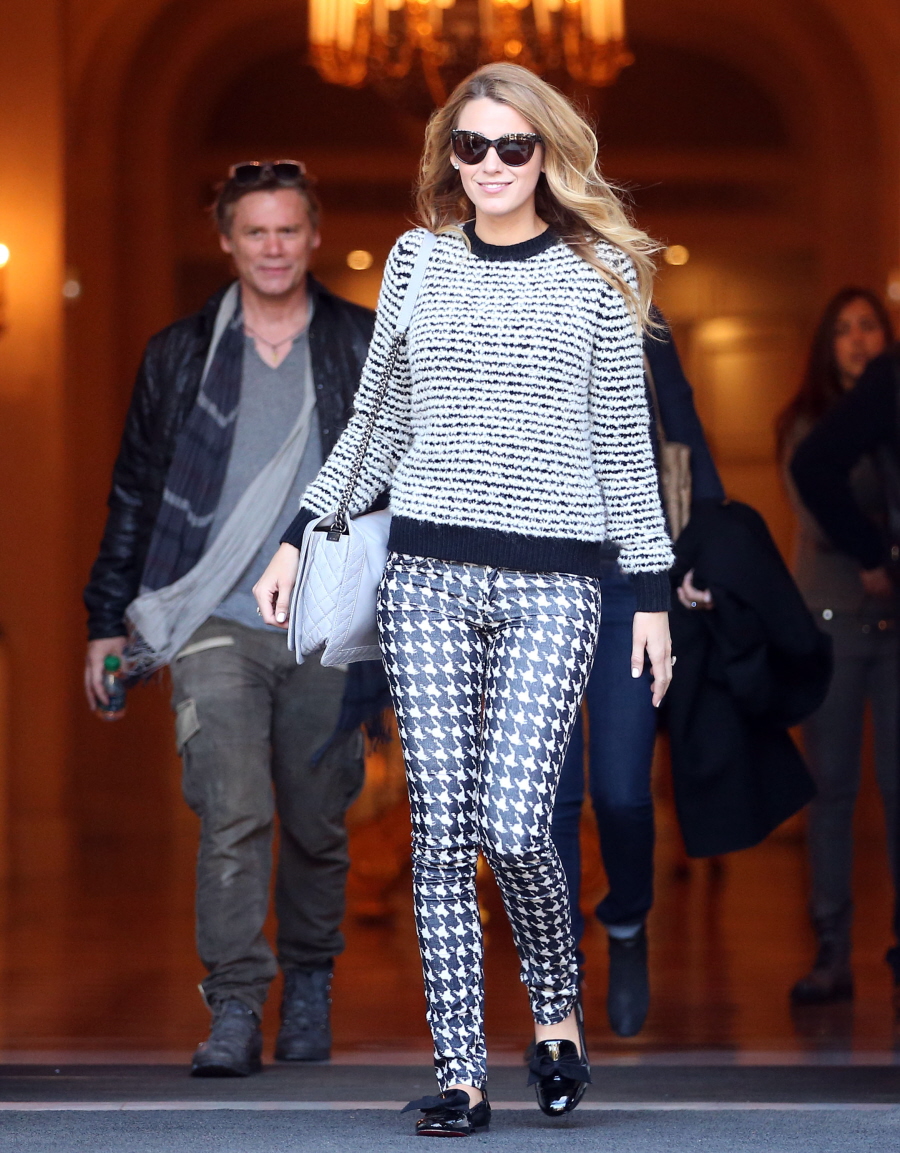 Blake Lively's Parisian ensemble is a chic eyesore. [Popoholic]
Pamela Anderson got a pixie cut too, she looks really different. [Buzzfeed]
Ellen DeGeneres dressed up as Nicki Minaj for Halloween. [ICYDK]
This mother decided to fat-shame children for Halloween. [Starcasm]
Wow, Chad Michael Murray sounds like a d-bag. [CDAN]
When you mess with Lucifer's Homegirl, you mess with Lucifer. [Celebslam]
Is Britney Spears copying Miley's Miami Vice vibe? [Bitten & Bound]
Celine Dion has a new album. [PopBytes]
Mob Wife Big Ang IS a Halloween costume. [The Frisky]
Did Ne-Yo dine and dash? [Bossip]
I always feel bad for the puppies in Halloween costumes. [Seriously OMG WTF]
These pumpkin carvings are amazing!!! [OMG Blog]
Mel B got a breast reduction! [Life & Style]
Prince Harry broke his toe. [The Loop]
Happy Halloween, everyone! Hope you have a safe one.