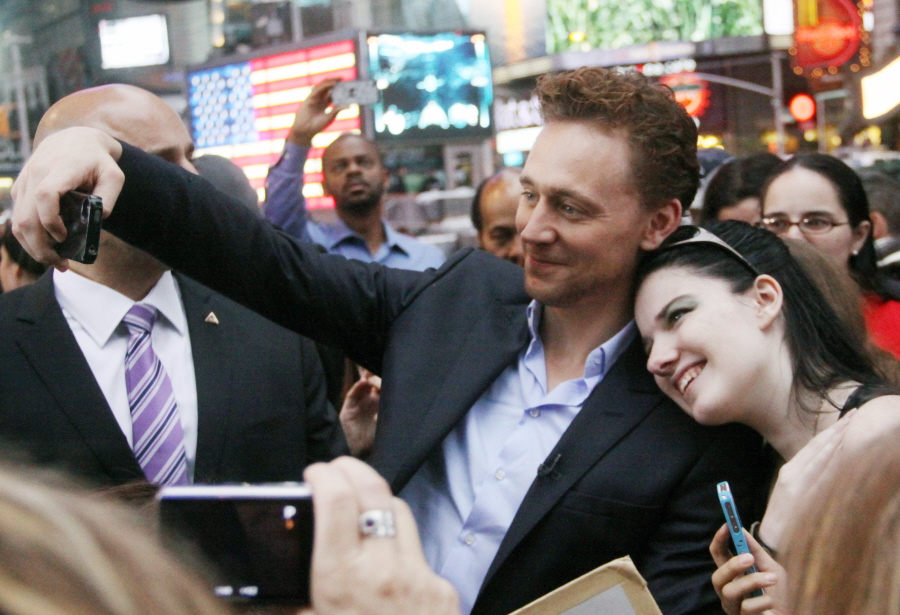 Here are some photos of Tom Hiddleston outside of the Good Morning America studio Friday morning. He must have flown in Thursday afternoon/evening to surprise the kids at the charity screening that night, then spent the night in a hotel (mm… Tommy in a hotel… perhaps picking up a lady at the hotel bar?), then got up at the crack of dawn to appear on GMA. Since I'm keeping my word about being nice to Tommy for one whole week, I have nothing bad to say about his outfit. It's a smart suit, the blue suits him, and he looks tall and handsome. There's no velvet, though. I miss the velvet. At least The Hiddlestongue makes an appearance. Since I'm being nice to him, I'll also say this: I like how gentle he is with his fans. It's very sweet. Anyway, here's Tom's 2-minute interview on GMA.
Tom is a master shiller. I could feel him wanting to go more in depth about Loki's complexity, but he pulled it back because he knew he needed to be pithy on a morning show. Honestly, I can't believe how quick that was. They barely gave him two full minutes! WTF? I'm mad on his behalf. If he gets up that early (remember the jet lag too) and puts on a suit, they should give him more time, and they should at least let him sit down inside the studio.
Also, the trailer for Only Lovers Left Alive was released. I guess this is the international trailer or the Russian trailer or something, because there are subtitles. Is that Cyrillic? Anyway, Tilda looks gorge, she's so amazing. Tom looks… like a very angsty vamp. It's not like my town even gets these little art-house films, but I might want to see this at some point.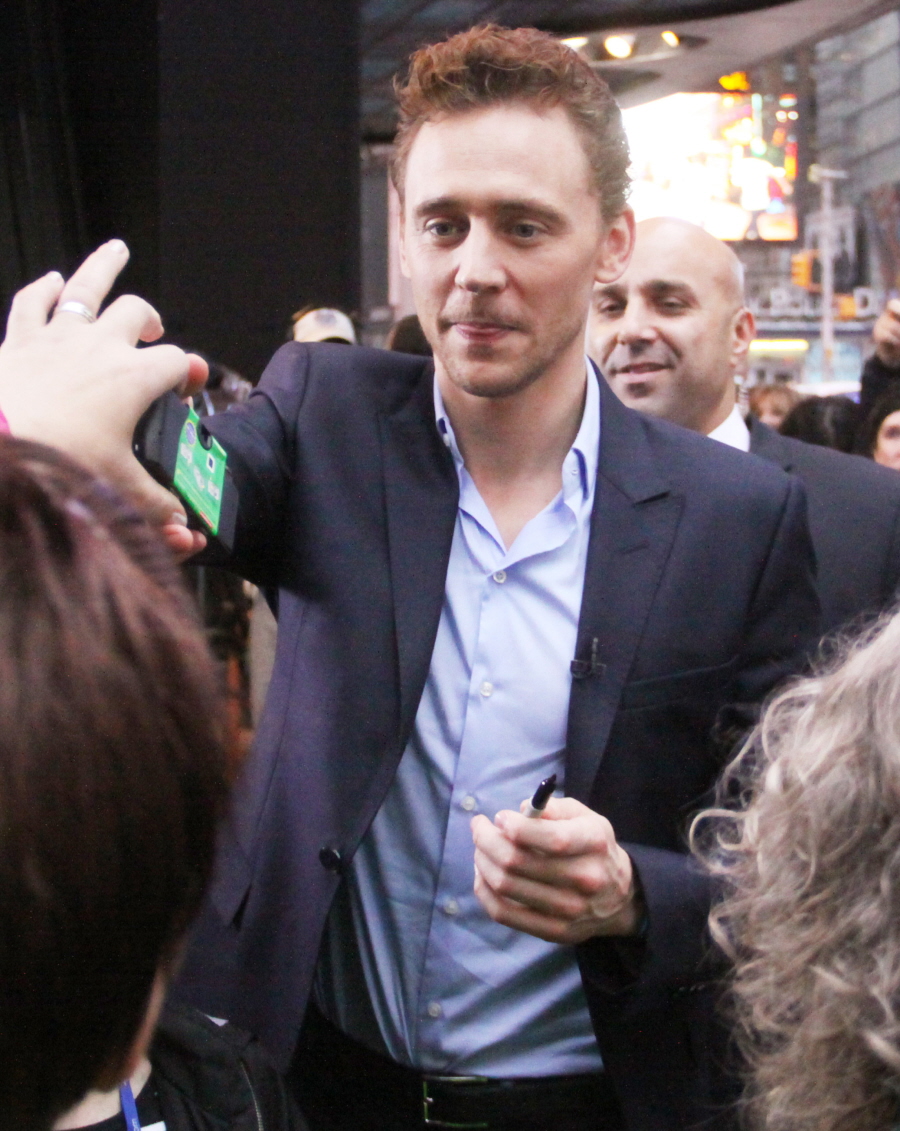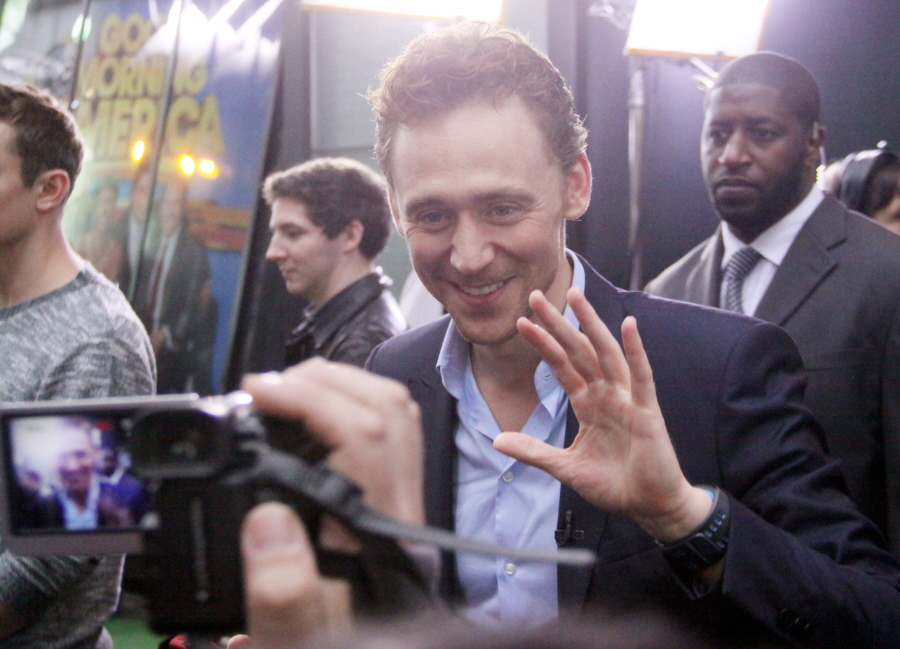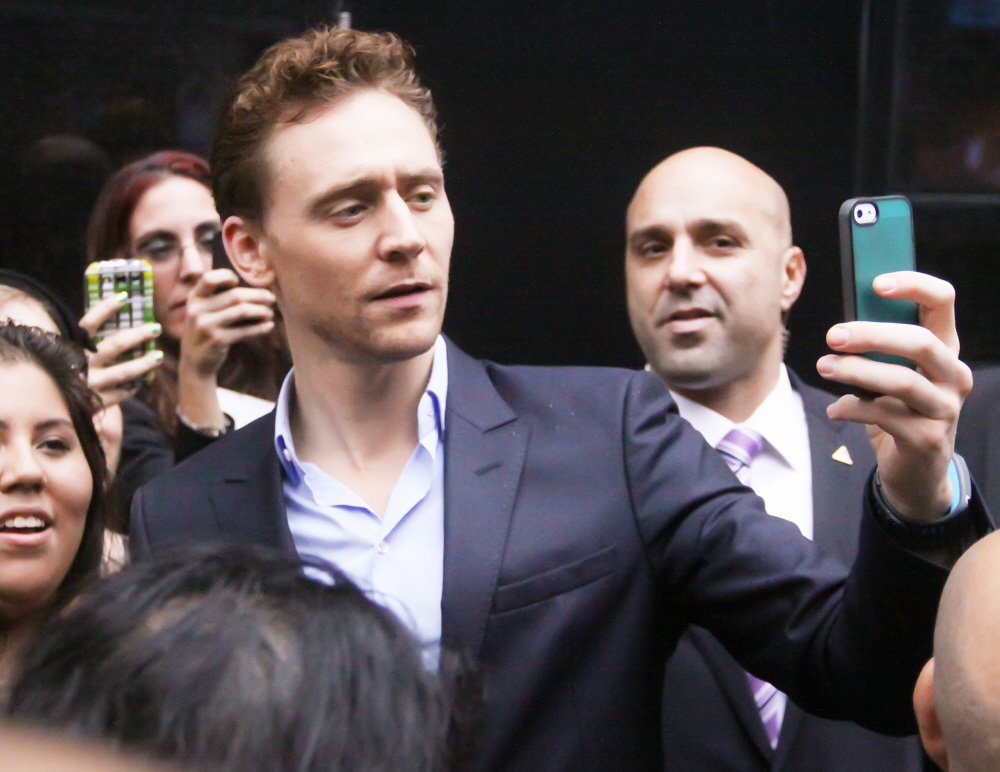 Photos courtesy of WENN.