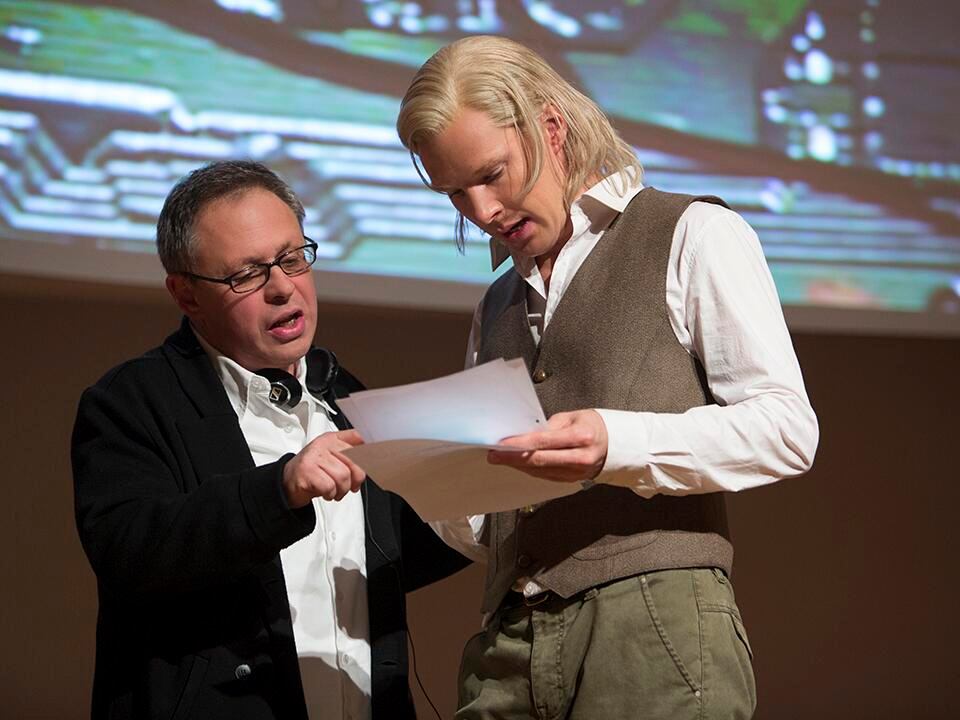 As last week wore on, I grew increasingly agitated and jumpy. Where was my Benedict Cumberbatch? For weeks and even months, there was SO MUCH Cumberbatch and then he just went away. I suffered from a severe case of Cumberbatch Withdrawal Syndrome, which doctors are still trying to figure out. Thankfully, I'm at a point now where I will literally use ANY excuse to discuss my beloved, and I just found a great one. Remember how The Fifth Estate bombed really badly? Like, it's one of the biggest bombs of the year, if not the biggest. So far it's only made (gulp) $3 million.
I actually liked the movie – it played fast and loose with the facts of what really went down, but Benedict's Julian Assange was compelling, an enigma wrapped in mystery, covered in unconventional sex appeal and a terrible wiglet (I would have banged the wiglet though). Incidentally, that was one of the reasons I was happy that Benedict played Assange – both men have an unconventional, sometimes strange, sometimes creepy kind of sex appeal. But apparently I'm alone in that sentiment, at least according to the film's director, Bill Condon. Condon theorizes that The Fifth Estate bombed because we're suffering from Assange Oversaturation:
Not even the Cumberbitches could save it. By all accounts, The Fifth Estate — Bill Condon's movie about WikiLeaks mastermind Julian Assange, starring Benedict Cumberbatch — was a box office disaster. After a lukewarm reception at Toronto and opening to mixed reviews last month, the film has only made a little over $3 million since its Oct. 18 release. Director Condon told EW he blames the lackluster response on Assange.

"We were all so excited [around the release date] because it was just in the news recently, but the opposite might be true, that it simply wore out its welcome and that there is something about Assange. I do think there's something about him that does not suggest an evening's entertainment," Condon said.

Assange has reportedly called the unauthorized biopic "a massive propaganda attack," and even urged Cumberbatch to quit the film.

The director, who is currently staging a reboot of the 1997 musical Sideshow at the La Jolla Playhouse near San Diego, Calif., admitted that he was shocked by the sheer lack of audience.

"It's so interesting because when something doesn't live up to expectations then, God, you really start second guessing if it was this little thing [you missed], but when something is as big a rout as this is — I mean truly there turned out to be no audience for it in a major way — it's kind of extreme, you know? It really does make you look at the bigger picture."

Prior to directing The Fifth Estate, Condon helmed the last two Twilight films — to a very different tune as far as audience is concerned. "It's great, especially in light of this last movie, to have a movie that people were waiting for as opposed to running away from," he quipped.
It feels sort of like, "Eh, just blame it on Assange and move on." Not that Condon is entirely wrong – Assange is such a divisive person, and while I find his complexity compelling, most people are just exhausted by him. That being said, Condon needs to own part of the failure too. The direction was not all that, and the script was a mangled mess of storytelling and half-truths. I know I'm a super-crazy fan-girl, but Benedict's performance was the only part of the movie that was worth a damn.
In other Benedict news, he appeared on a TV special celebrating 50 years of The Royal National Theater in England. You can see some photos of Ben here (we don't have access to them), and here's a budget video of just Benedict's part, where he's doing part of Tom Stoppard's Rosencrantz and Guildenstern.
Sigh… Cumberfulfilled. At least momentarily. This man is like my dong heroin.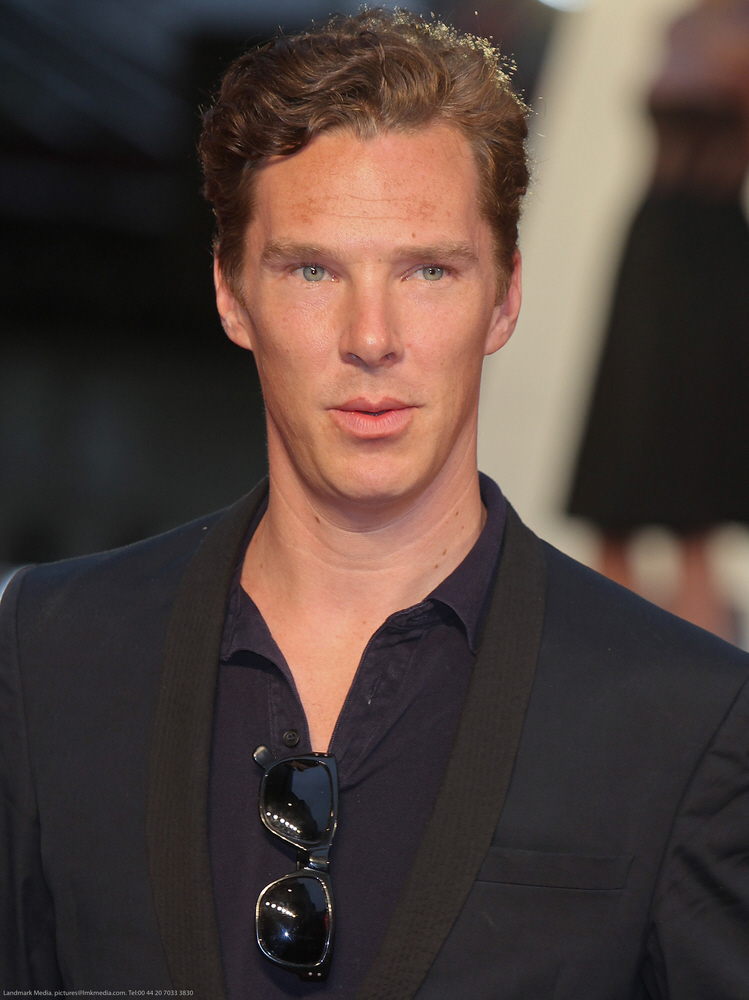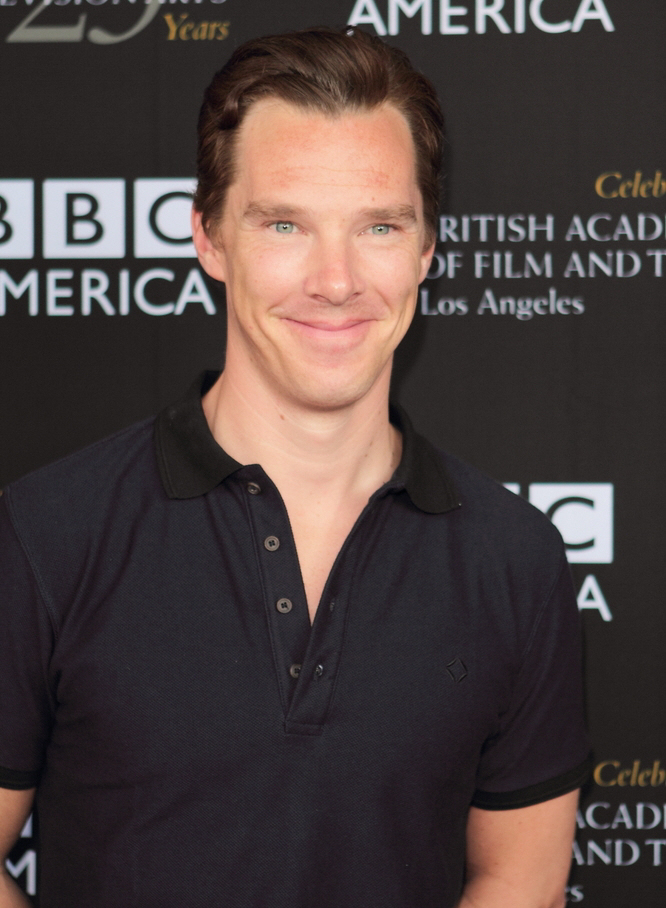 Photos courtesy of PR Photos, The Fifth Estate.