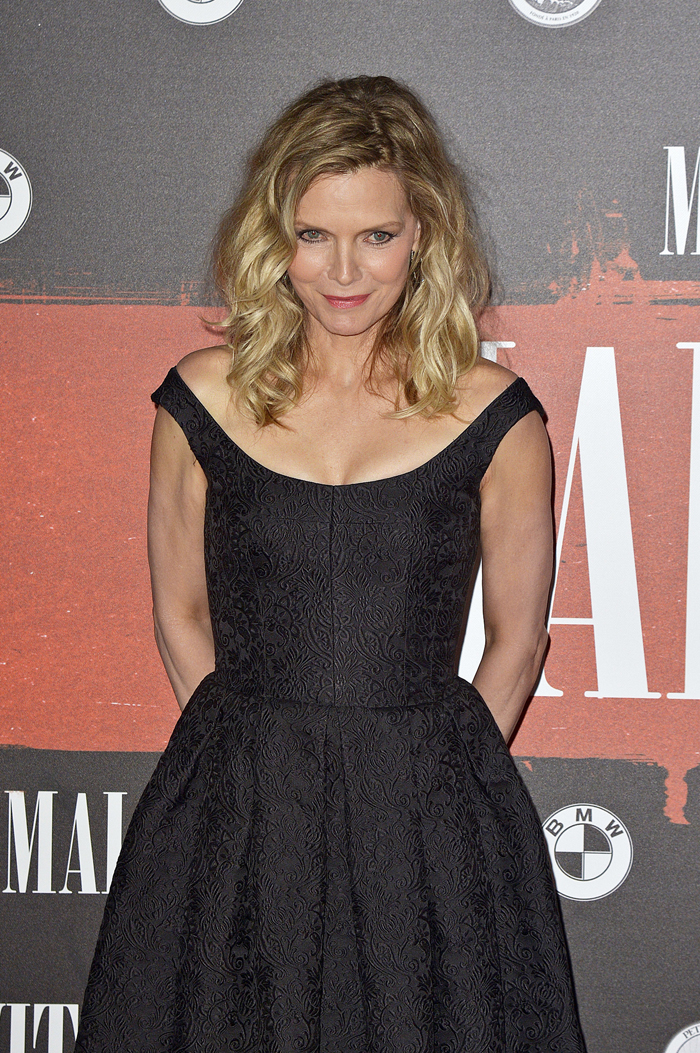 Michelle Pfeiffer has a new interview with the Sunday Telegraph to promote the The Family, which didn't exactly set the US box office on fire. Michelle's career is definitely one that ebbs and flows. She makes a lot of strange choices but sometimes finds a hit. I'm sure she's not receiving the greatest scripts because options are so limited for women over 40 in Hollywood. She's still making it though, and she looks ravishing in the process.
Michelle is pulling out the big guns in her arsenal to publicize this movie. In doing so, she's dredged up a bit of her past that comes as quite a surprise. She reveals that she was a cult member when she was just 20 years old. Michelle was sucked in by an organization that pushed breatharianism, which is the ability to live without food and water. The cult believed that food is unnecessary and that all nourishment that a body needs comes from … sunlight alone. Not surprisingly, Michelle now says this is a diet that "nobody can adhere to." No kidding:
On realizing she was in a cult: Michelle was 'saved' when she was introduced to her first husband, Peter Horton, the actor. He had been cast in a film about the Moonies, the name given to followers of Rev Moon Sun-myung's Unification Church. She said that while she was helping him with research "on this cult" she realised: "I was in one. We were talking with an ex-Moonie and he was describing the psychological manipulation and I just clicked."

The cult's leaders were pseudo-"personal trainers": "They worked with weights and put people on diets. Their thing was vegetarianism. They were very controlling. I wasn't living with them but I was there a lot and they were always telling me I needed to come more. I had to pay for all the time I was there, so it was financially very draining. They believed that people in their highest state were breatharian."

On aging and plastic surgery: "The loss of youth, the loss of beauty — it definitely plays havoc with your psyche. There's this transition from, 'Wow, she looks really young for her age,' to, 'She looks great for her age.' And there's a big difference. I'm now at, 'She looks great for her age.' There is certainly a mourning process to that. I used to think I would never have surgery but it's really hard to say never. I'm in the 'never say never' camp now."

On adopting a child before marrying David Kelley: "One thing I'm not short on is courage. I'd been really desperate to start a family for a long time. And then I was 33 and I just thought 'You know, I don't want to wait any more'." She said that her desire to have children "was colouring my relationships. I was maybe hanging on to some that I shouldn't have."
[From Telegraph UK]
I'm not sure what Michelle means by saying "their thing was vegetarianism" when she speaks of the cult's leaders. Maybe they started out pushing vegetarianism to followers, and the rules gradually became more stringent until no food was allowed at all. That's a pretty dumb way of preaching, you know? When followers are dropping off like flies (sorry to be gruesome), they can't exactly churn up new revenue. Dumb cult.
Pfeiffer is a strict vegan these days and seems pretty happy about it. At least we now know why she never stumbled into Scientology.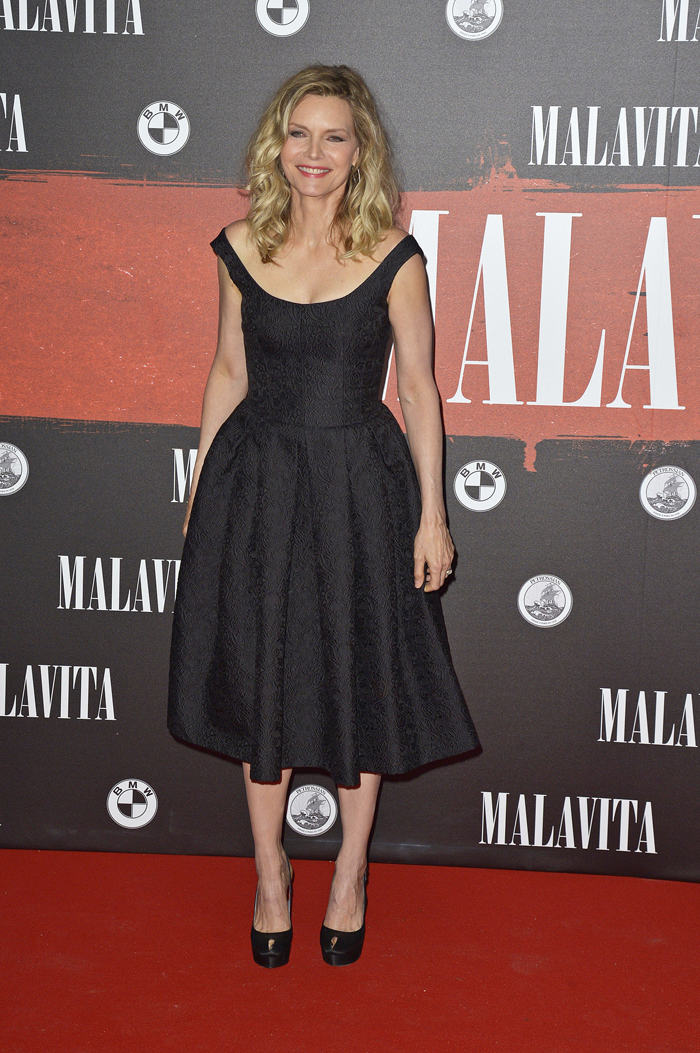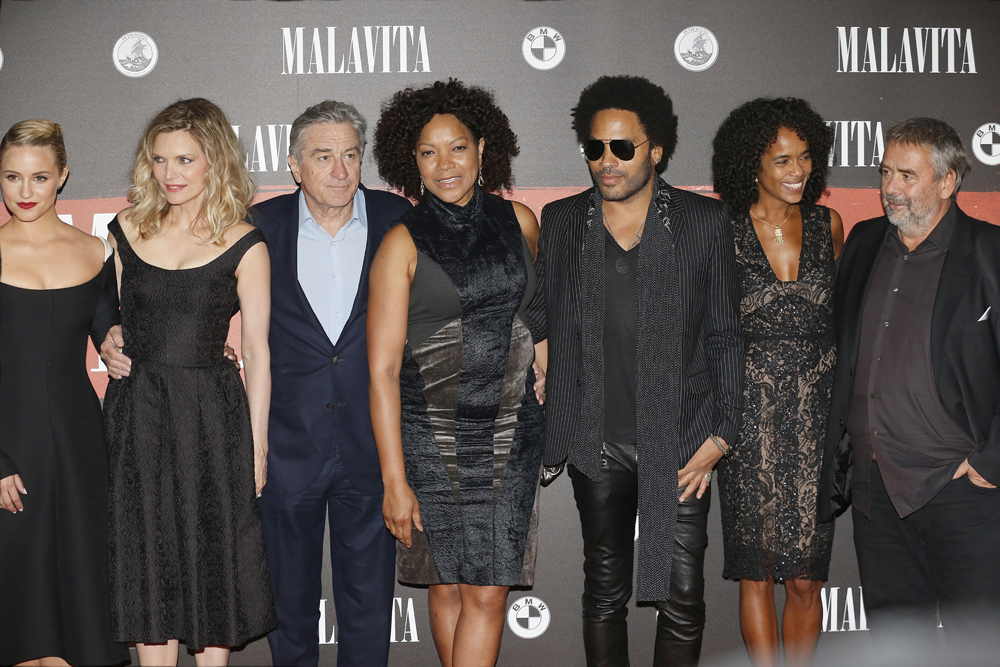 Photos courtesy of WENN