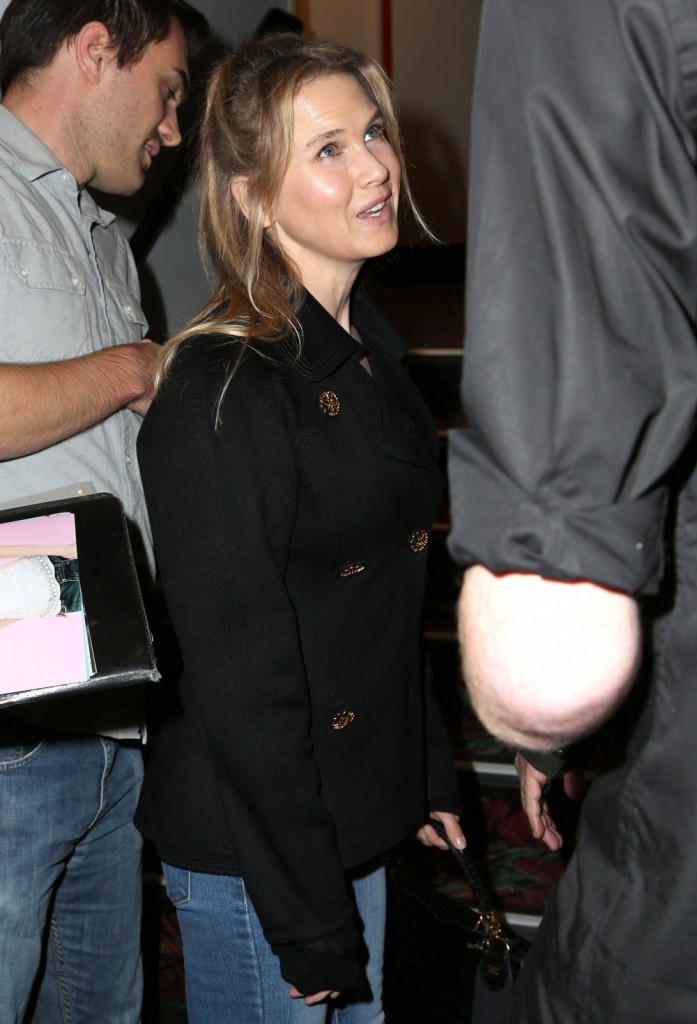 These are photos of Renee Zellweger attending a screening for the movie Long Shot: The Kevin Laue Story in LA on Saturday. She's with her boyfriend, an old college friend named Doyle Bramhall II. Doyle is a music producer and musician and has worked as a guitarist for Eric Clapton. Renee and Doyle have been together a little over a year so it seems serious.
Renee is shown in the photo above looking thrilled to meet the movie's subject, 6'11" college basketball player Kevin Laue. The guy is huge! Renee is 5'4″ tall. Laue, 23, is an accomplished player who received a basketball scholarship to play division one for Manhattan college despite being born with just one hand. Wiki tells me that he uses his stump (that's what they call it!) to help hold the ball when he's playing. Renee looks astonished at how tall he is and it's really cute.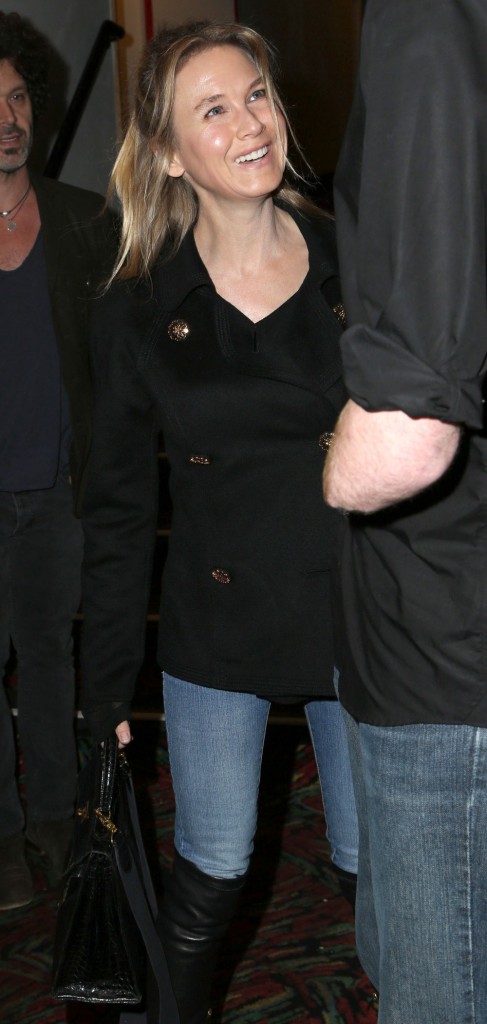 Of course we're reporting this because Renee recently had some kind of plastic surgery or eye work done. Her face looks radically different than it did before. As I said in an earlier post on this, I think Renee looks great and her work isn't noticeable – if you didn't know what she looked like before. Compared to her earlier face, she looks much different and more wide eyed. In these pictures of her smiling so cute like that, she looks much more natural to me. I think she looks great, just not like herself.
Many of you pointed out that eye lift surgery is often a necessary procedure to correct eyelid droopiness and may not be for cosmetic reasons. Whatever Renee's motivation, I hope she likes her new look and is comfortable with it. I wonder if she'll talk about her surgery at some point. She comes across as a very private person. She's seems friendly and personable, just private with the press. This is a big change for her and I do think that a journalist is going to broach the question in an interview at some point.
Also, that's a great jacket, right?
Renee last week: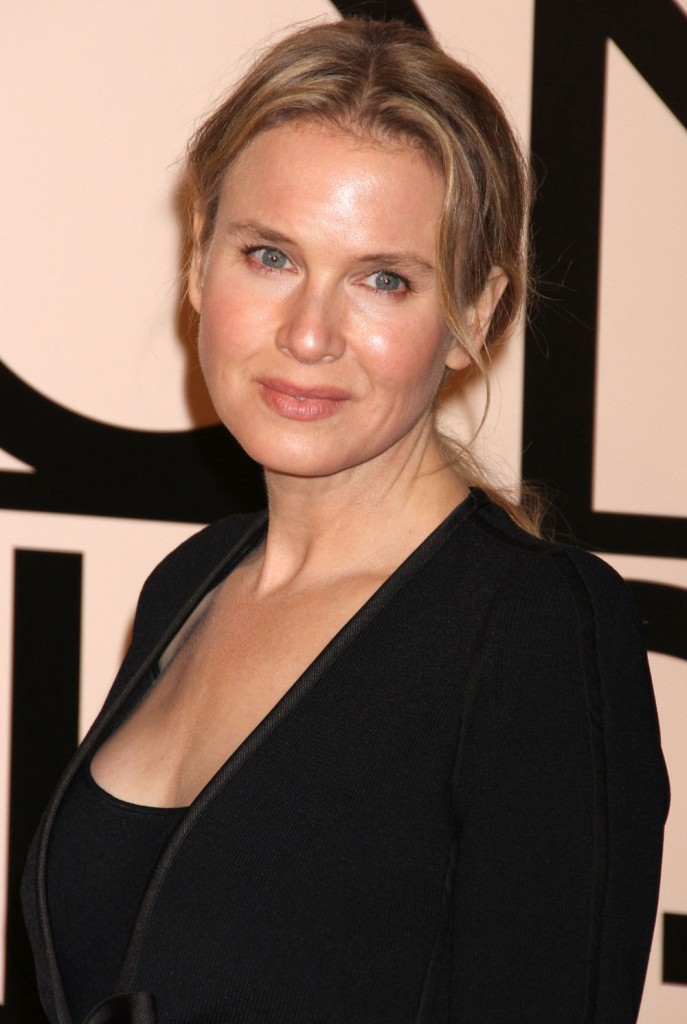 Renee in October of last year: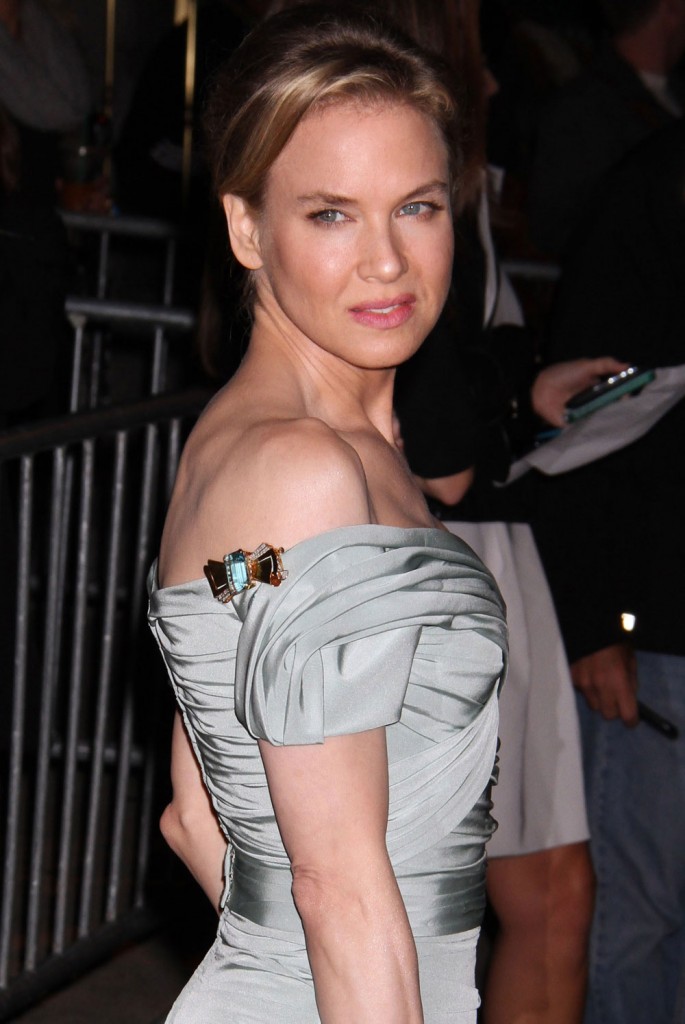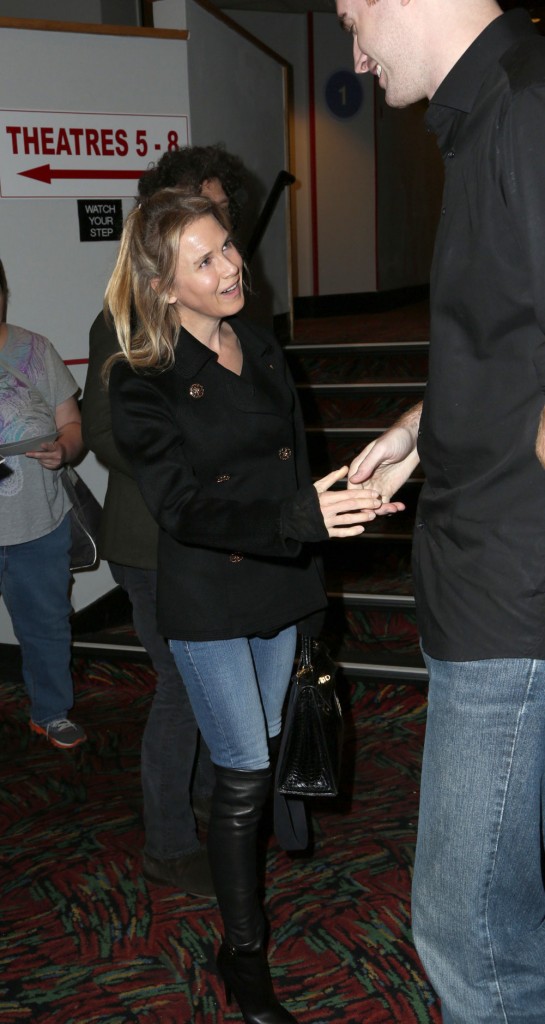 Photo credit: WENN.com and FameFlynet