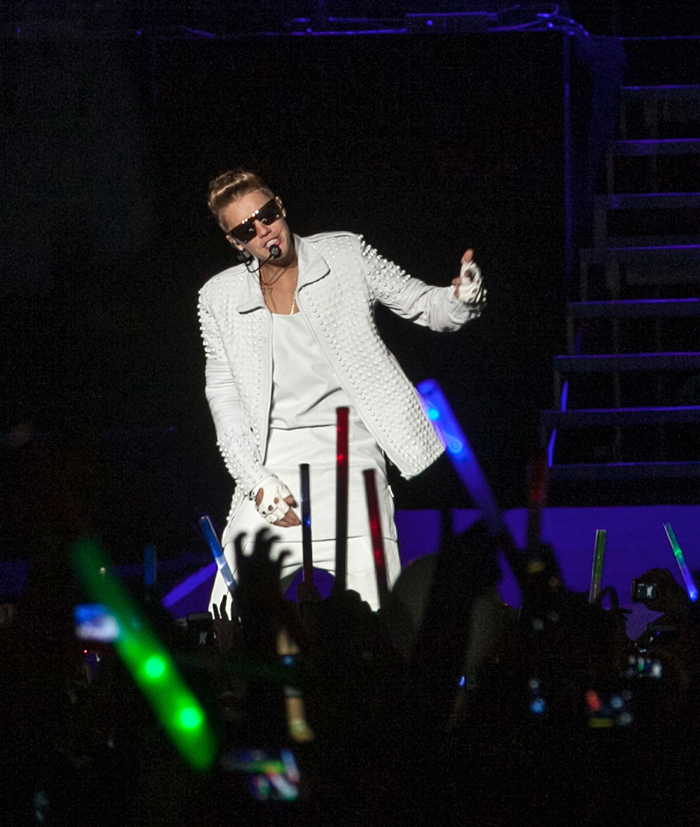 For whatever reason, they keep allowing Justin Bieber into different countries despite his habits of showing up late to shows and wreaking havoc. Last week, he went tagging in Colombia and created some "Free Breezy" street art. His amateur mural also contained a pro-pot message and made mention of his late hamster, Pac. Interestingly there was no mention of poor little Mally the monkey.
Now Biebs is in Rio de Janeiro where he was spotted exiting a brothel while all hunched over and covered by a sheet. This news follows hot on the heels of Bieber making it rain $7000 for a stripper at a Texas club. He also reportedly paid a a recent $500 visit to a Panamanian … um … working girl, who dished on his "so-so, medium" unit. All very valuable information, right? Here are the gross details on Bieb's Brazilian brothel adventure:
Blame it on Rio!

Justin Bieber tried to sneak out of a brothel in Brazil while covered in a sheet Friday — but photographers caught him red-handed.

The 19-year-old pop star and a friend spent more than three hours in the popular wh-rehouse Centauros in Rio de Janeiro — before leaving with two women, sources said.

He jumped into the back seat of a car while the women, who covered their faces, were put in SUVs and escorted back to his hotel.

Bieber's security team covered him with a bedsheet bearing the sex den's logo as he walked out of the establishment — and one of his handlers sprayed photographers with water, demanding they stop snapping, sources said.

The fotogs, who had been tipped off about Bieber's visit to the wh-rehouse, confirmed it was the singer through his security team.

The Biebs was also identified by his gray wraparound wrist tattoo, which is visible in some photos, and his signature sneakers, sources said.

Bieber was later kicked out of the hotel for breaking rules, the Brazilian news Web site EGO reported. But another source insisted that Bieber left because hordes of fans mobbed the place, a creating a "security issue."

Sources at the hotel claimed he and his crew had for days been partying, doing drugs and disturbing people, according to EGO.

The singer, who had been staying at the upscale Copacabana Palace hotel in southern Rio, moved his entourage to a rented mansion in a gated community, the site reported.

A spokesman for Bieber declined comment.
[From Page Six]
Page Six's photos are pretty damning because Bieber's distinctive hand tattoo is showing. His posture is also unmistakably that of the perpetually hunched-over Biebs. I can't even comment upon how yucky it is that Bieber gets off (literally) on paying for sex. The practice is legal in Brazil, but that's not the point.
What I do want to talk about is how Bieber employs the hardest working bodyguards in the business. They run after him while he skateboards and carry him up the Great Wall of China. They save his ass during ridiculous nightclub brawls. They lovingly place him into his carseat. Now they escort him out of brothels. I hope Biebs pays them very, very well.
Here's some pics of Biebs on the balcony of the famed Copacabana hotel. Now the song's gonna be stuck in your head all day long too.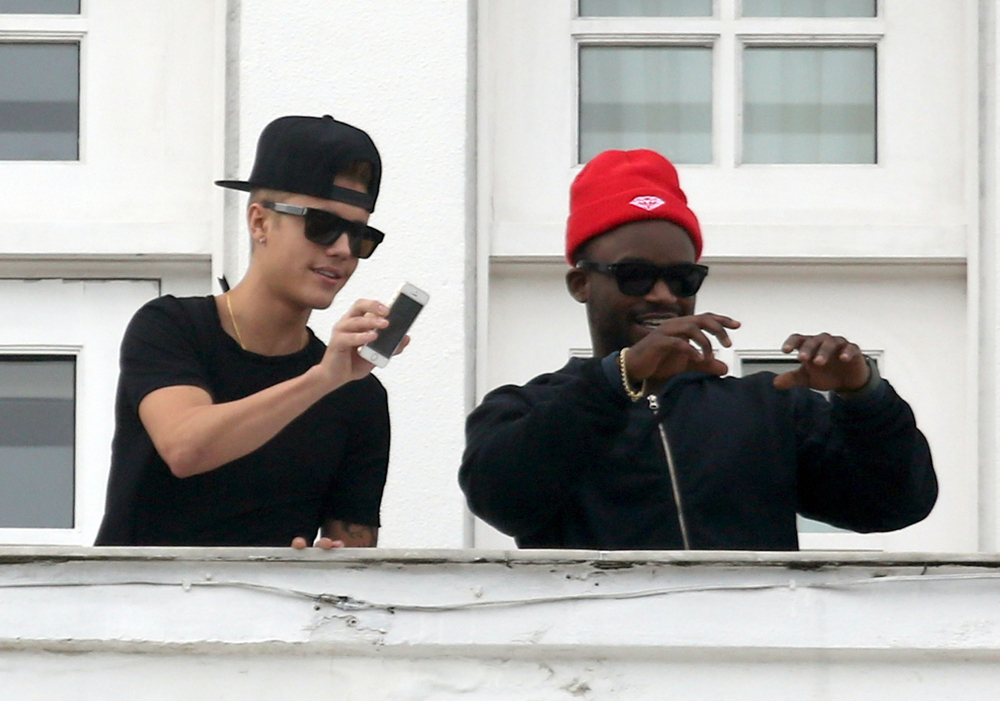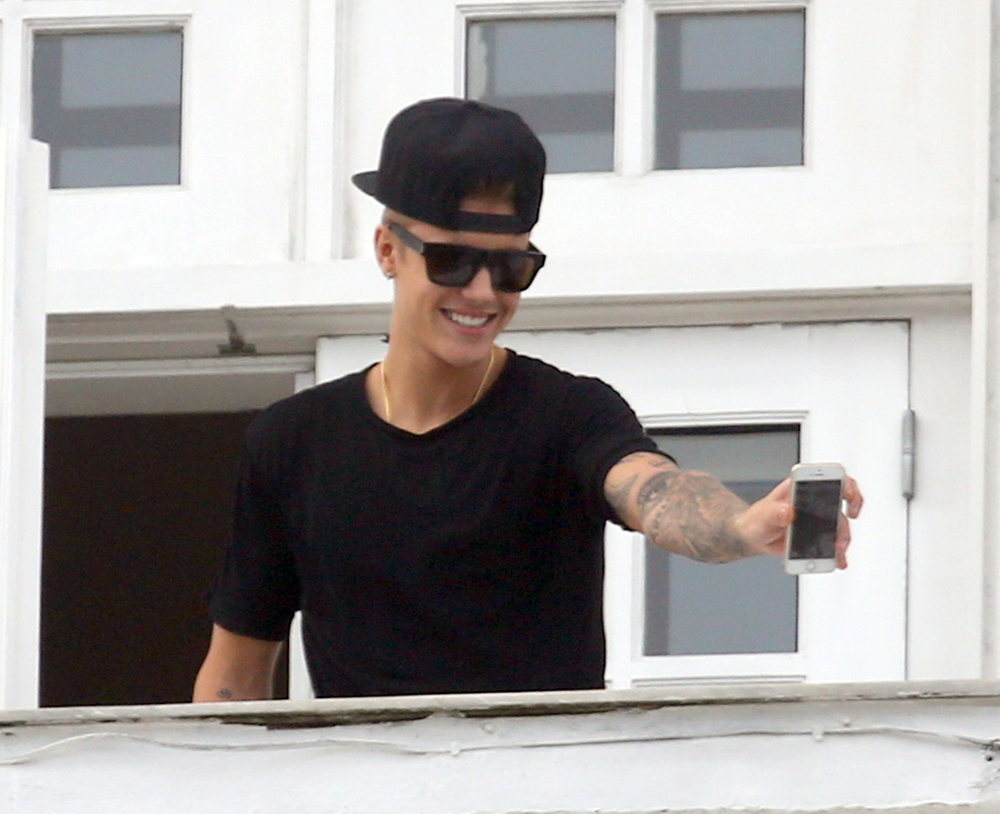 Photos courtesy of Fame/Flynet & WENN