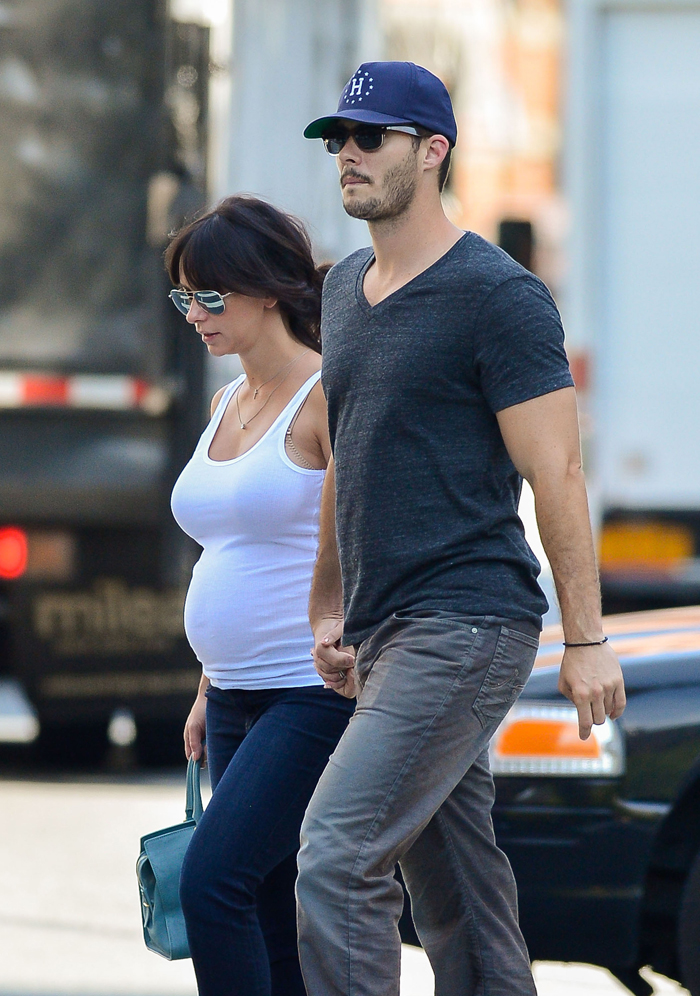 Jennifer Love Hewitt is still very much preggers. We didn't have access to the hilarious photos of JLH wearing canary yellow and grinning at the paps outside her baby shower. That was a few weeks ago, and you can see the pictures here. I'd say that JLH is getting ready to have this baby at any moment. She looks ready.
These are pictures of Jennifer and her fiancé and baby daddy, Brian Hallisay, roaming the streets of NYC in late August. Brian and Jennifer met while at work on The Client List. Jennifer (of course) was the star of the show, and Brian pushed his way from recurring character to series regular. Season 2 of the show ended on a cliffhanger (JLH's character set her massage parlor/brothel on fire). Deadline reports that the show has been cancelled by Lifetime despite good ratings. What gives? Jennifer wanted Brian's role to be expanded so he could play her baby daddy on the show just like IRL. As executive producer, JLH thought she could pull off bigger paychecks for her man, but Lifetime wasn't having it. Cancelled!
There will be no third season of Jennifer Love Hewitt's Lifetime series The Client List. I hear it was a mutual decision between the network and producer Sony Pictures TV. While the show's ratings slipped in Season 2 – from 2.7 million for the premiere to 2 million for the finale – I hear the reasons were mainly talent-related. As we reported in June, Lifetime and Sony TV were in a creative standoff with star Hewitt over storylines for a potential third season after the actress, who is an executive producer on the show, had requested that Brian Hallisay, her real-life fiance and father of her baby, also play her character Riley's baby daddy on the show. I hear the issues eventually became too much for Lifetime and Sony TV, leading to today's formal cancellation. Helping the decision is the fact that since the end of The Client List's second season, Lifetime successfully launched two new series: Devious Maids, which already has been renewed for a second season, and Witches Of East End, which will be. Lifetime also just picked up another season of Drop Dead Diva, which also is produced by Sony and whose ratings were on par with those for Client List, and has several pilots in production including HR starring Alicia Silverstone.
[From Deadline]
This is actually sad news not only for Jennifer and Brian but also for the hundreds of crew and cast members who have lost their jobs as well. I wonder if Jennifer regrets pushing Brian so hard to her fellow producers and the Lifetime network. She's so desperate to please her boyfriends and wants so badly to be married. Maybe she simply got carried away. Now there will be no more Jennifer Love Hewitt handjobs on the Lifetime network. Nice work, JLH.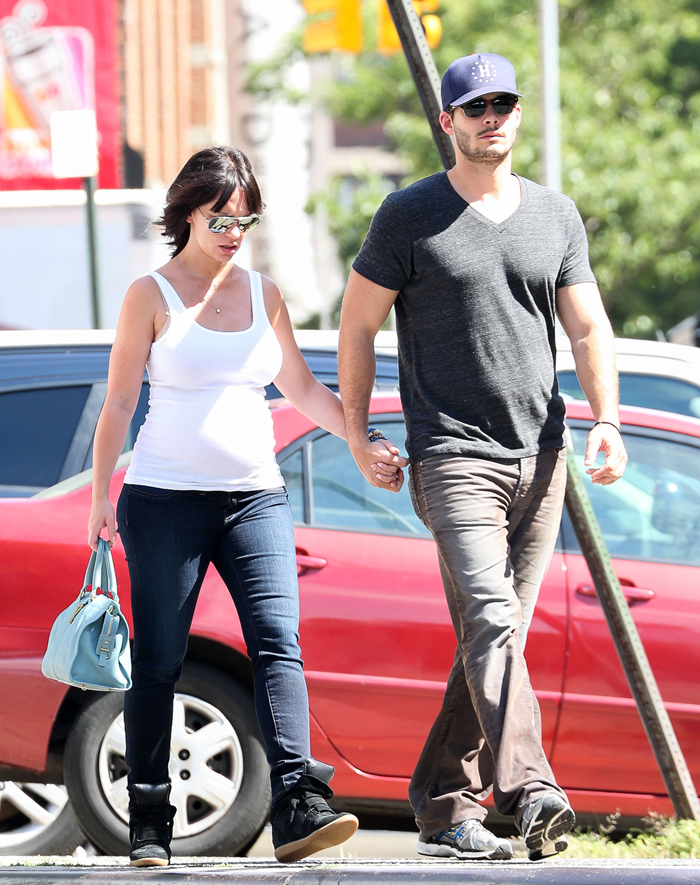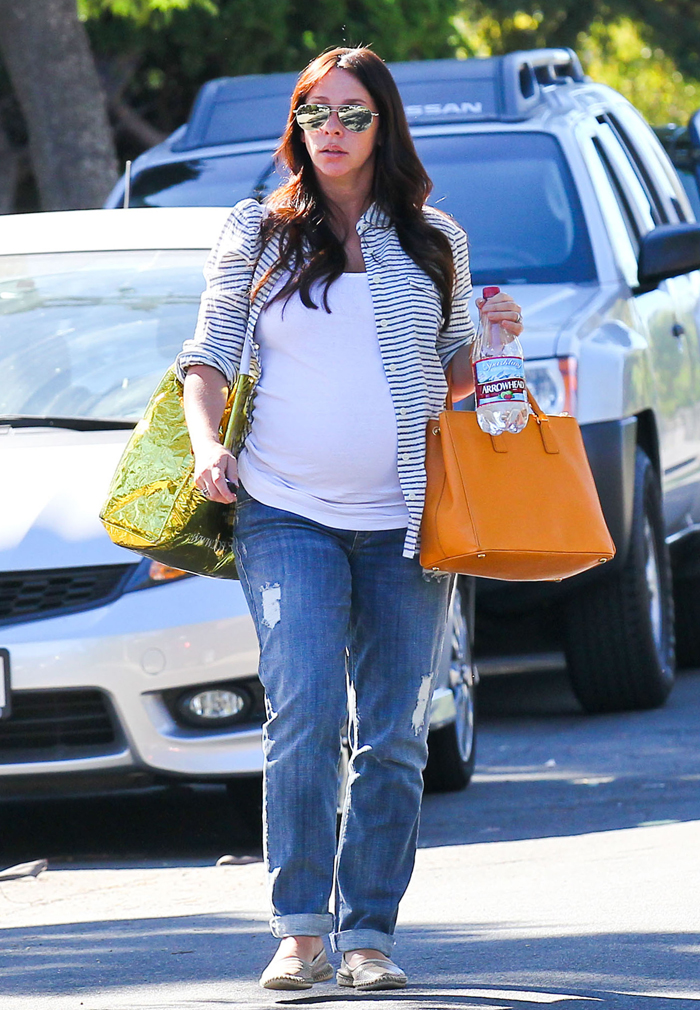 Photos courtesy of Fame/Flynet & WENN