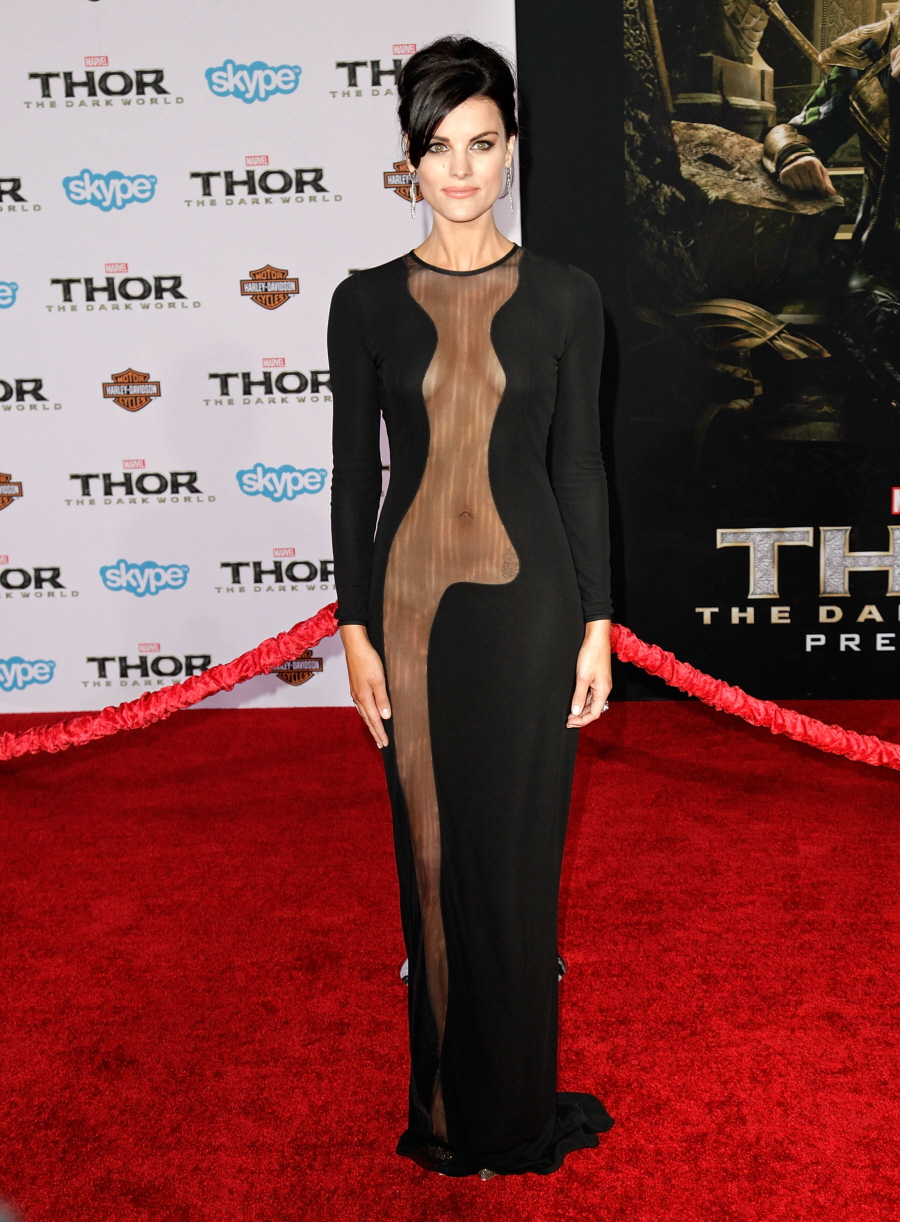 Wow, I guess Jaimie Alexander needs some attention, right? Here are some photos of Jaimie (I can't even start with how she spells her name) at last night's LA premiere of Thor 2: The Dark World. The dress is Azzaro Couture, and it rivals Gwyneth Paltrow's now-infamous Antonio Berardi gown at the Iron Man 3 premiere earlier this year. Gwyneth's gown was so revealing that Gwyneth admitted that she had to shave her Goop-muff. I'm assuming Jaimie had to do the same, because Jesus Christ, I really didn't need to see her shadowy mons this morning. The girl's got an amazing body, for sure. But I think this is super-trashy and "look at me, I'm a movie star, pay attention!"
Speaking of her movie star dreams/reality, Jaimie is trying to start a BIG rumor about a future project – apparently, when she was promoting Thor during a panel discussion, she left some hints about possibly being approached to play Wonder Woman in Batman vs. Superman (with Ben Affleck and Henry Cavill). You can read more about it here at Forbes. I think it's possible that they would want Jaimie… she's got the look, she's into stunt work, etc. We'll see.
I'm also including photos of Kat Dennings in Naeem Khan. I'm meh on her dress.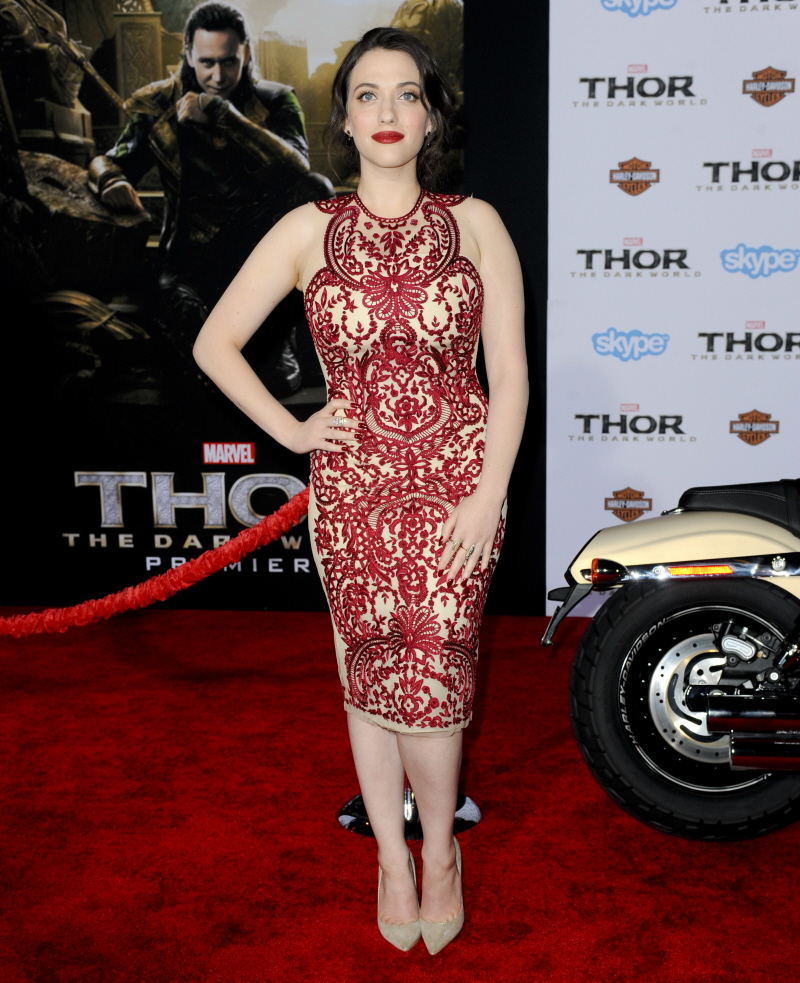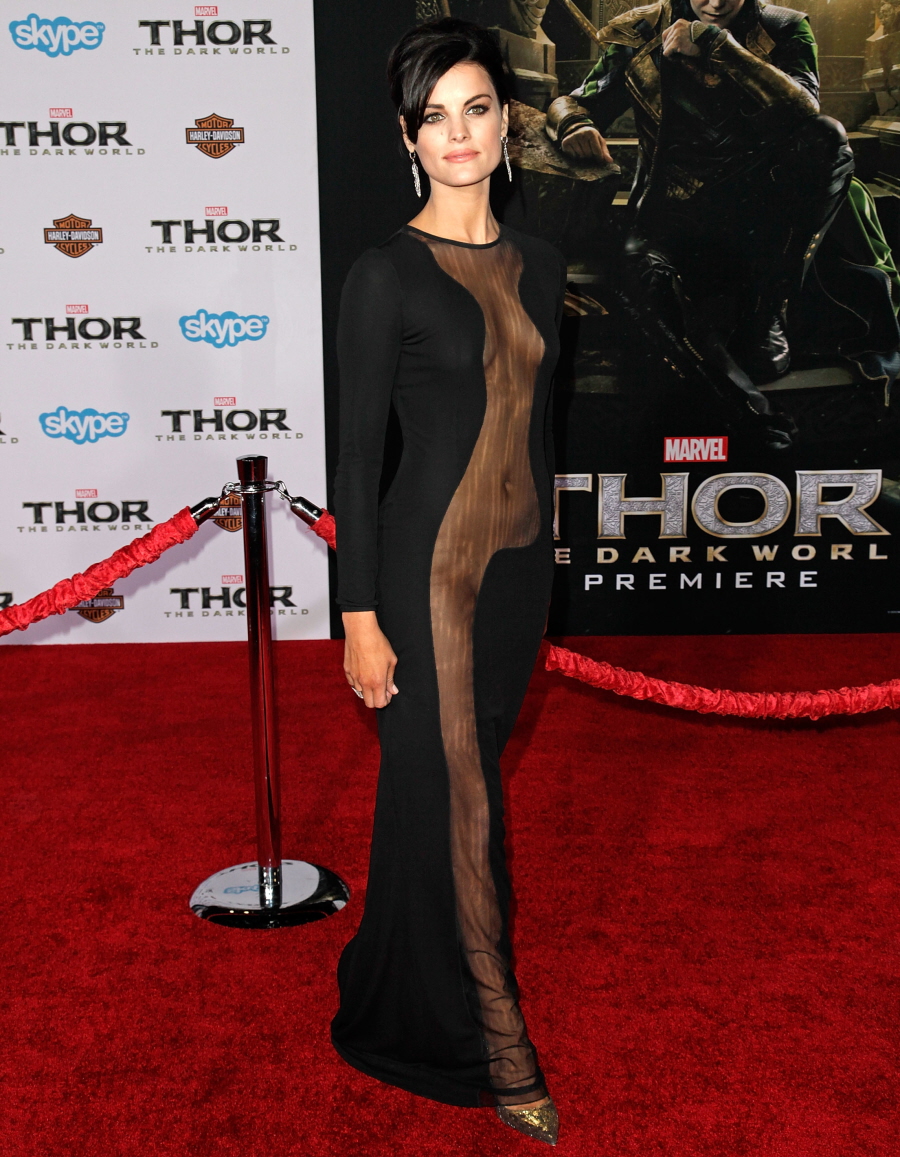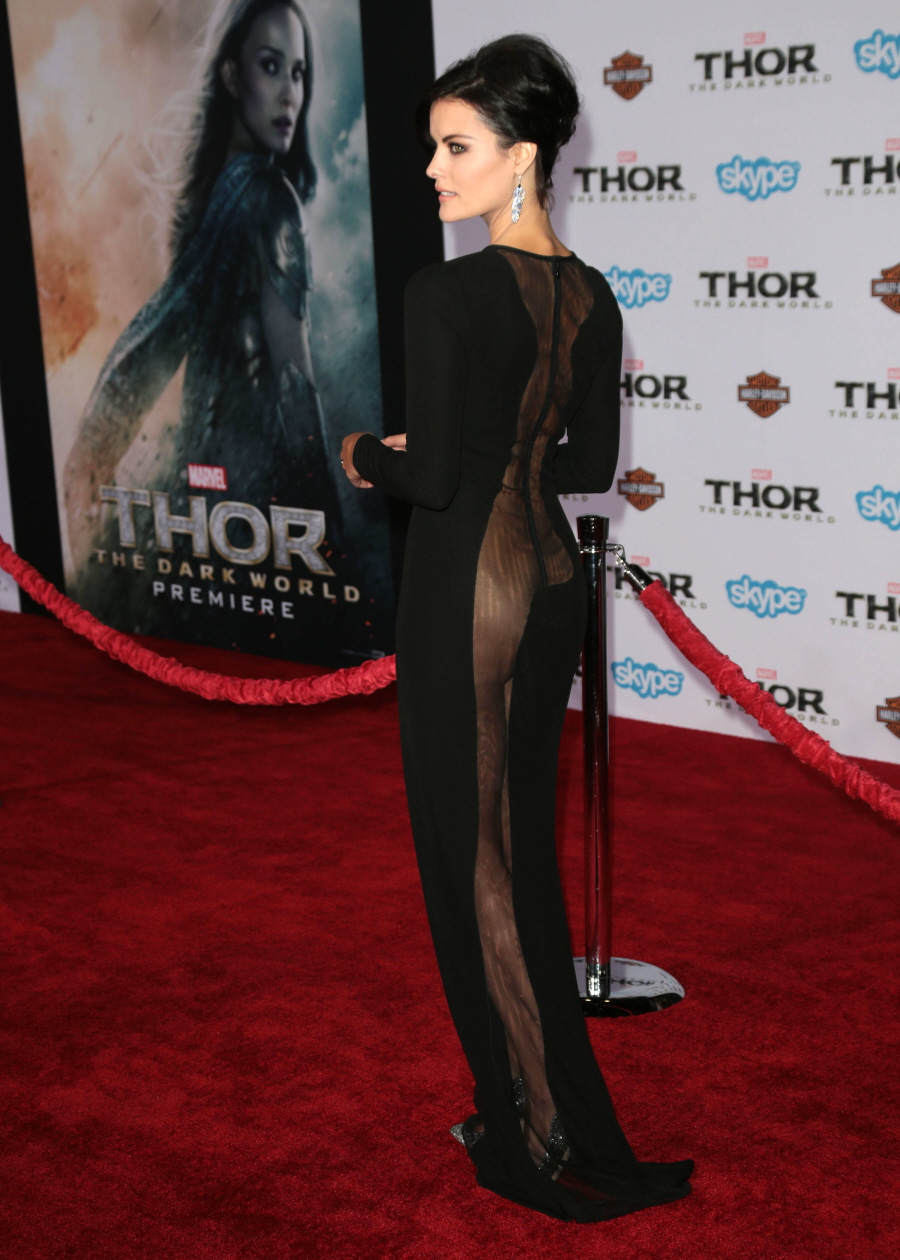 Photos courtesy of WENN.