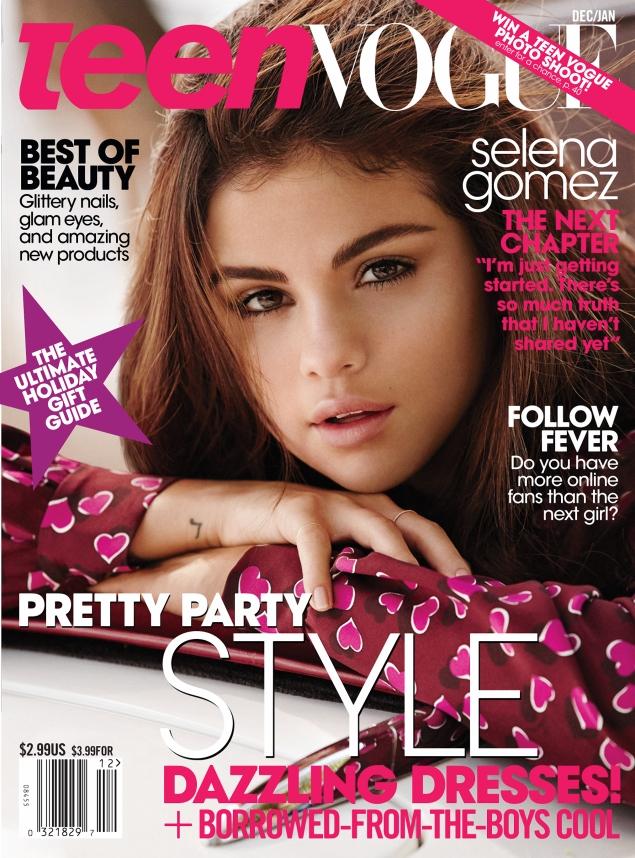 Selena Gomez covers the December issue of Teen Vogue in typical Selena fashion. She's such a babyface, right? I think she's adorable even though she's admitted that her ultra-youthful looks can be annoying at times. Selena will appreciate her tendency to look younger than her years when she reaches 30 for sure. That's when I started looking in the mirror and lamented not seeing a spring chicken any longer. Selena recently admitted she receives a lot of pressure to look sexy, which she has resisted thus far. I think she knows better than to sell herself short just to flash the flesh. Of course there's nothing wrong with shaking it, but you gotta bring something else to the table. Here are some insights from Selena's interview:
Possible insight into the Bieber debacle: "You fall in love and it completely consumes you. So a part of you is broken when that's gone. And part of you wants to have that rebellious feeling where you're just like, forget it-I can do anything I want. I've tried it, and I've never been that girl. I'm always going to be the girl you want to take home to your parents, not for the night."

On de-stressing: "My attention span is all over the place, and I overthink things. I'm an insomniac. Dancing allows me to go away and not have to think of what I'm doing next. That is the opportunity for me to really escape."

On taking chances like Spring Breakers: "I like to say I have a good sense of judgment, but I know that not everybody does. The older I've gotten, the more I've learned that I have to open myself up to all opportunities. Maybe I'll get burned and not meet the right people, but I won't know until I do it."
[From Teen Vogue]
Last year Selena admitted that growing up Disney made her "crave" raunchy film projects. Yet even with Spring Breakers, Selena played the relative good girl in a group of wild college girls. I think she's accepted that she really will always play the good girl, and there's nothing wrong with that at all. It's okay to be different than all of the other pop stars and actresses! Selena is so refreshing in that way. There's quite a niche to be found in being one of the only pop stars out there who isn't waving her ass cheeks to the world.
Selena is so pretty, but this shoot is so photoshopped. Why???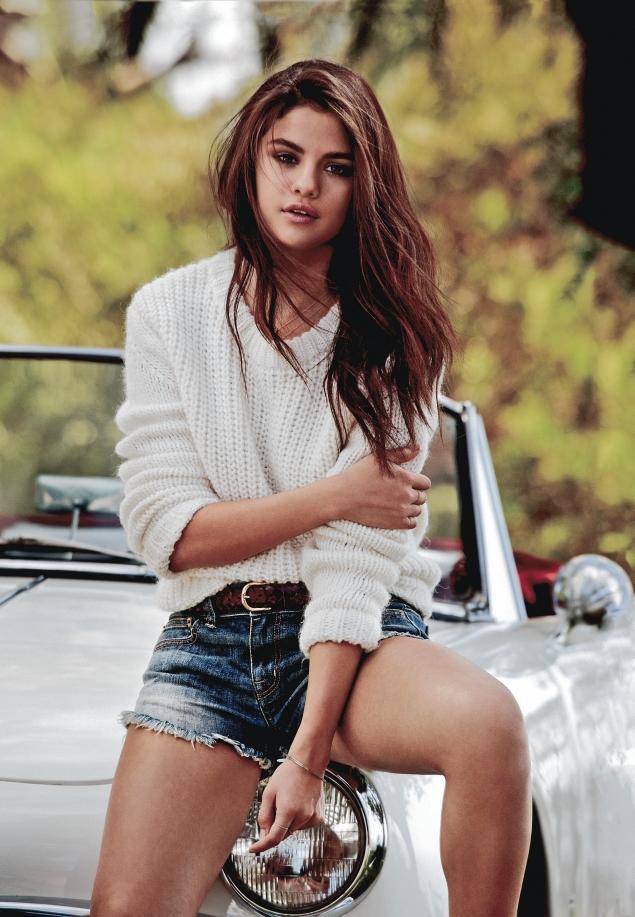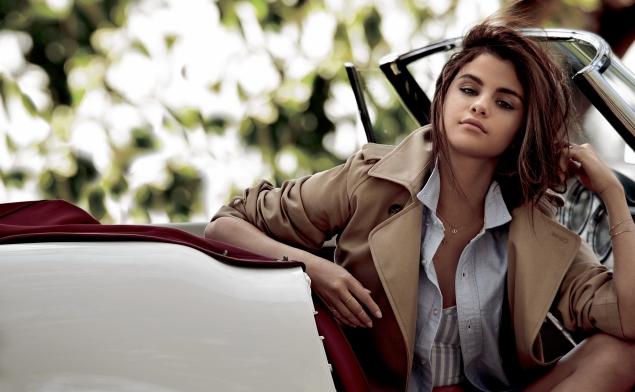 Photos courtesy of Teen Vogue