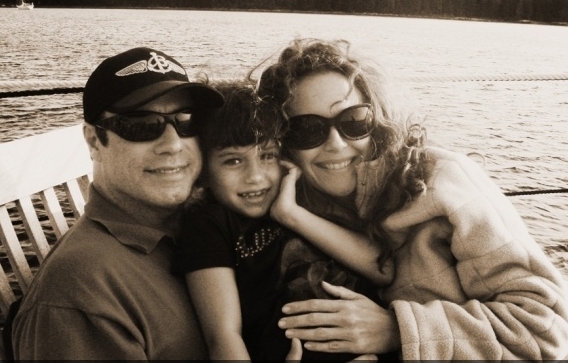 TMZ claims to have the details of the document that a paramedic and Bahamian official allegedly tried to use to extort millions from John Travolta. If their facts are right, it doesn't sound that damning to Travolta. The document is a "refusal to transport," which concerns Travolta's initial request to fly his 16 year-old son, Jett, to Florida to receive treatment after he suffered the seizure and fall in the Bahamas that resulted in his tragic death. As a concerned dad trying to make the best decision for his son, Travolta initially thought that he could fly him to Florida in the same amount of time, 45 minutes, that it would take to get him to the hospital in the Bahamas via ambulance.
We've now gotten to the bottom of the mystery document that was the basis for the alleged extortion plot in the John Travolta case.

Sources connected with the investigation tell us John Travolta told EMT workers he wanted to fly his son to Florida rather than drive by ambulance to the hospital….which was 45 minutes away.

There was a disagreement over which course would be better. John felt initially it might take the same amount of time to get his son to Florida where he might get better care.

The document at issue would have released emergency services from any liability if Travolta elected the Florida route.

In the end John realized the hospital was Jett's best hope.
[From TMZ]
If this is true, you can't blame Travolta for trying to get top care for his son. Out of concern for Jett he questioned whether he could get him to Florida to be seen by doctors he knew and trusted in the same amount of time, which seems like something any parent in that situation might do.
The ambulance driver who is implicated in the extortion plot, Tarino Lightbourne, has been arrested along with his lawyer. The lawyer, Sen. Pleasant Bridgewater, resigned her position in the Bahamian senate due to the allegations and is now out on $40,000 bail. She maintains her innocence and issued a statement suggesting that there was no extortion plot. "How these innocent actions can be so misconstrued, so perversely twisted to mean something other than it was, is a mystery." Obie Wilchcombe, a friend of the Travoltas and a former tourism minister for the Bahamas, was also arrested and has been released.