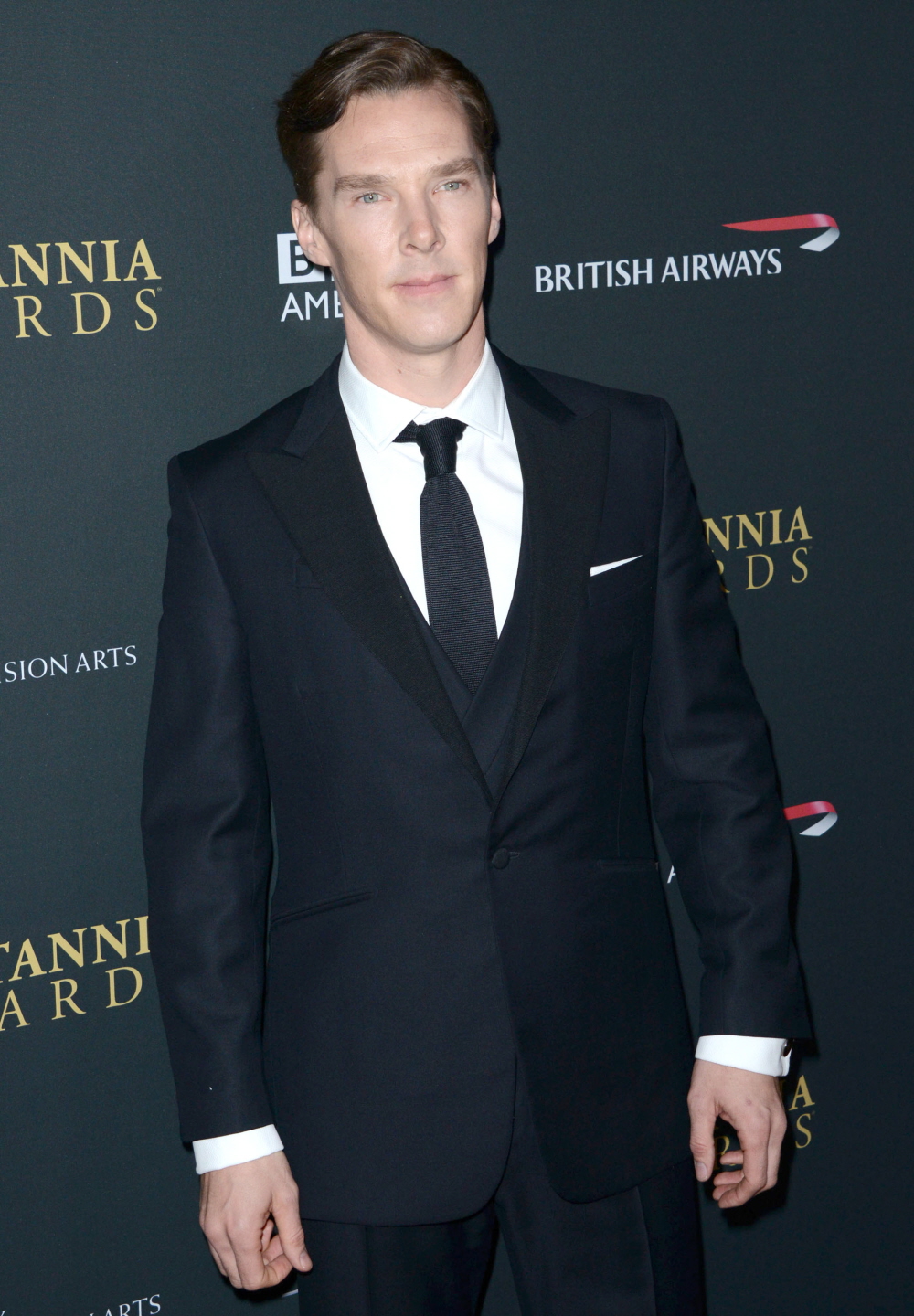 This is like Christmas morning for me. NEW CUMBERBATCH PHOTOS. How can life get any better? Benedict Cumberbatch attended last night's BAFTA Los Angeles Jaguar Britannia Awards – he picked up his "British Artist of the Year" Award. It was presented to him by his friend and 12 Years a Slave costar Chiwetel Ejiofor. Benedict said something nice to Ejiofor too – "It feels odd to accept British Artist of the Year after what you did in 12 Years a Slave." Aw.
Benedict looks really good, right? I'm trying not to be creepy and obsessive, but at this point, I should just own it. He looks amazing. His hair looks like that because he's still playing Alan Turning (I miss the Cumbercurls), and even though it looks kind of dark here, I do think his hair is slowly going back to its original "auburn". So the auburn dong muff will match the drapes soon enough, hopefully. I think this might be the same undertaker's suit he wore during the Star Trek Into Darkness promotion. I do hate that tie. I don't understand why knit ties are back in vogue. They aren't the best look. They're only good for tying up wrists. Oooh, is that the point? Anyway, he looks lovely. I would hit it. But that goes without saying at this point, right?
And for those of you obsessed with Benedict's relationship with his mother (he's a mummy's boy, for sure), he thanked his parents and said that the award "will end up on my mum's mantelpiece…. She's a very strong-willed woman." Aw. That's adorable. His mum would rather have a grandchild, but she'll take the award, for sure.
Here's some footage from the red carpet. The photographers were going crazy for him.
We'll have more photos from the Britannia Awards tomorrow! Idris was there, Clooney was there, and so was Lupita Nyong'o. I just wanted to bring you so Sunday morning Cumberdong. You're welcome.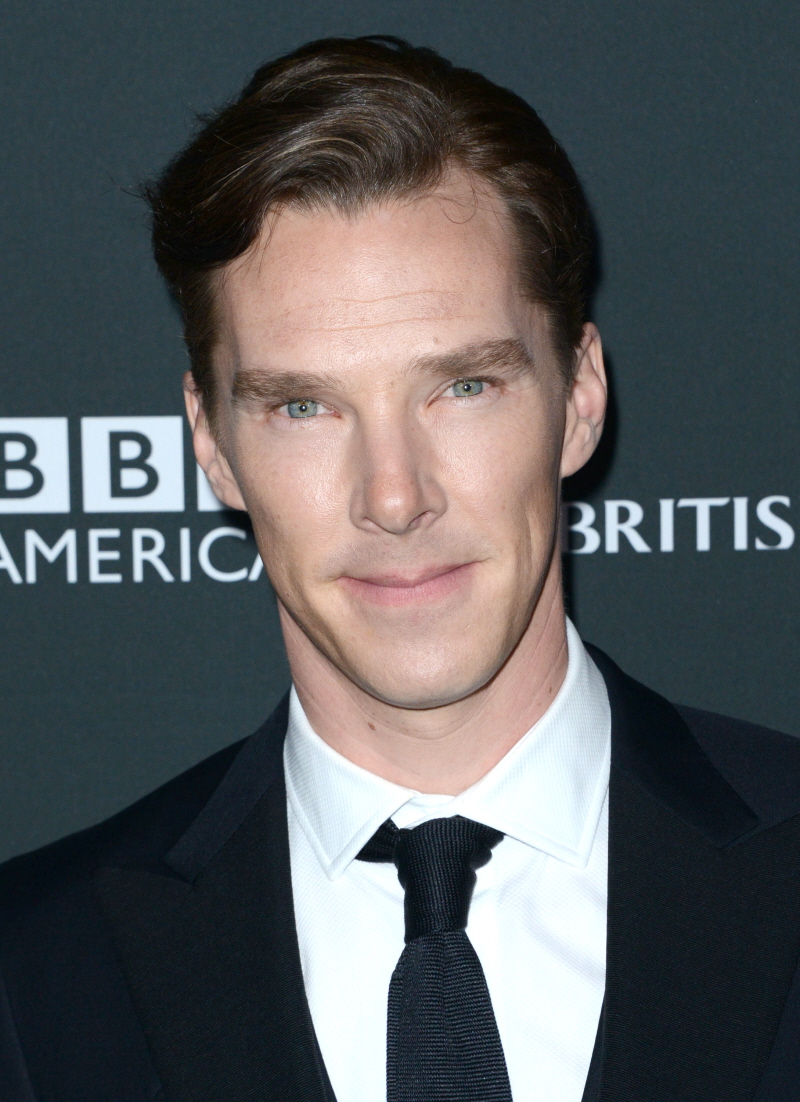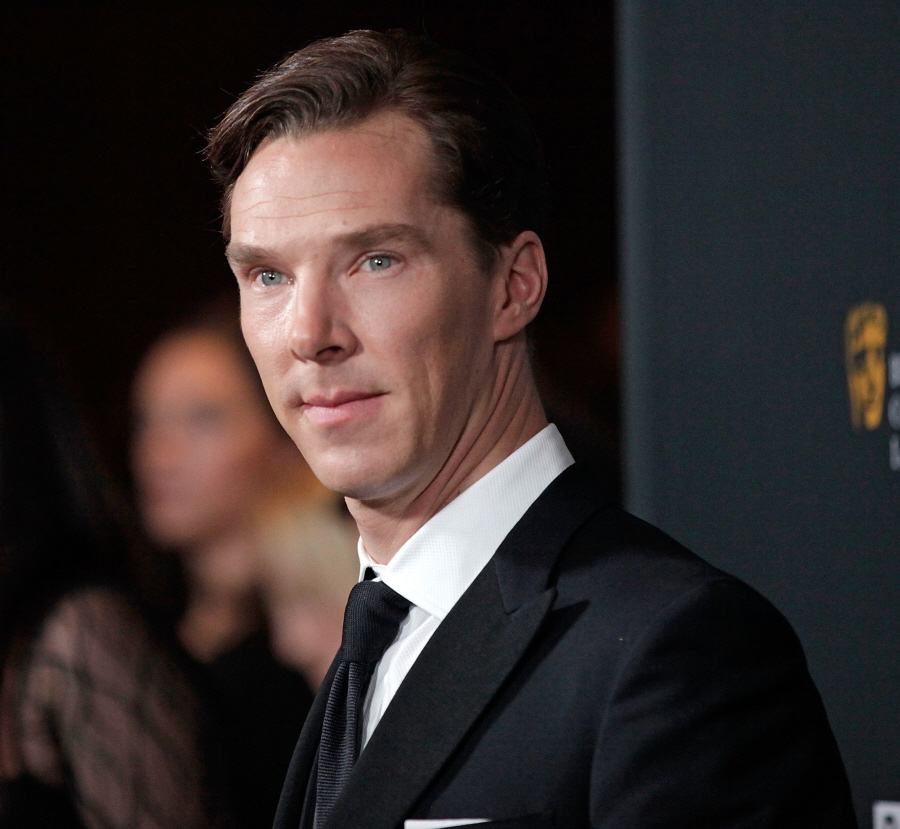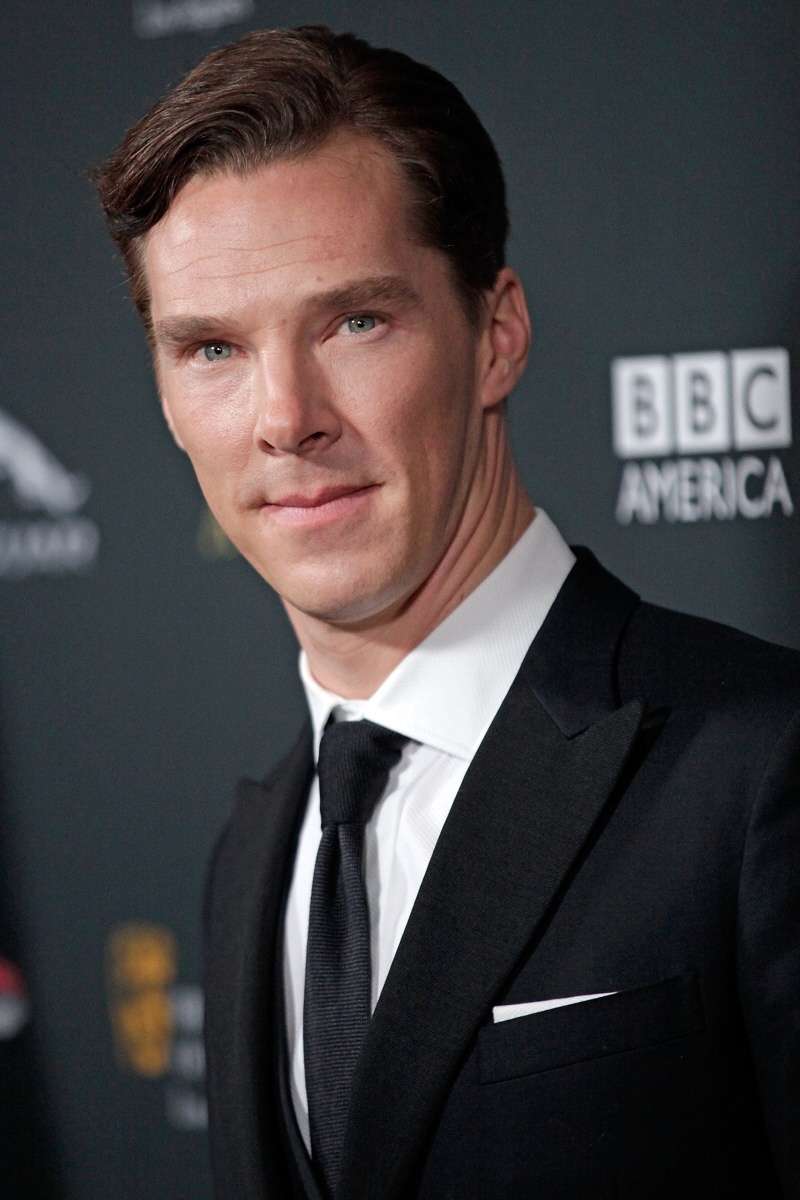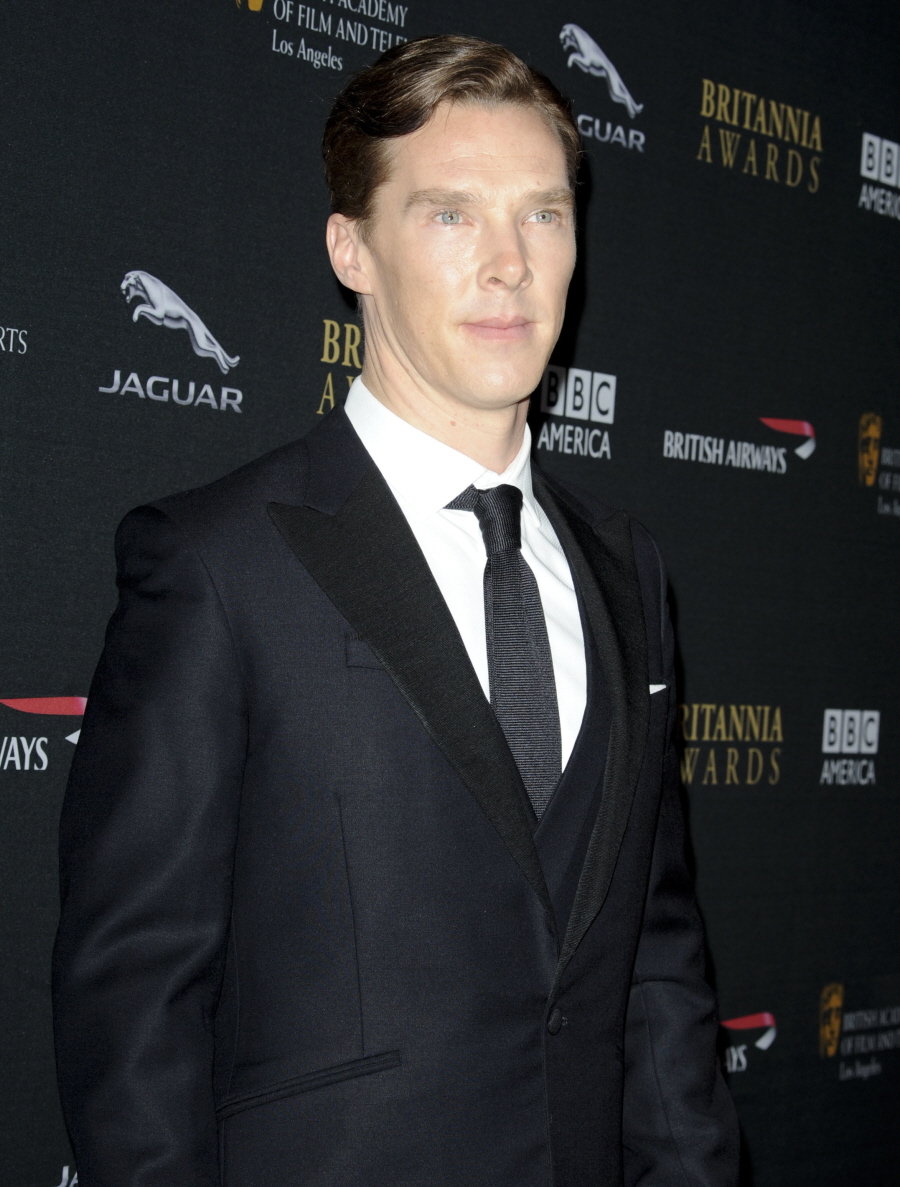 Photos courtesy of Fame/Flynet, WENN.