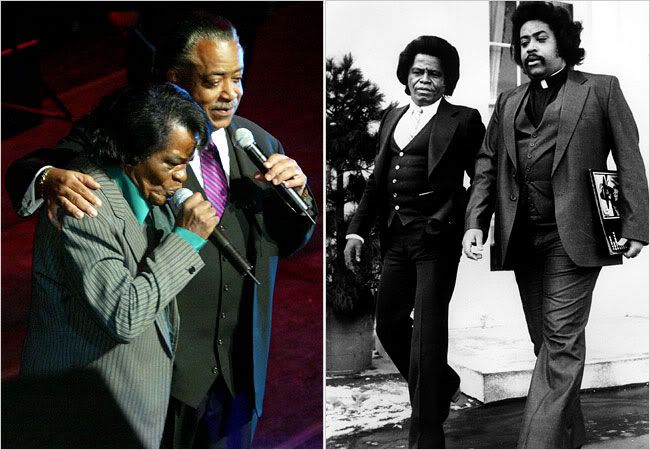 James Brown was finally buried Sunday at a family crypt located at the Beech Island, South Carolina home of one of his daughters. His embalmed body was stored in a climate-controlled undisclosed location for over two months amid legal squabbles over his estate.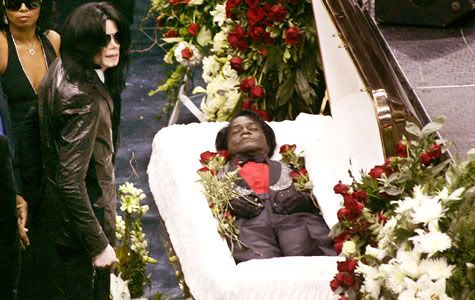 Plans for a funeral were held up over questions of how his estate would be divided. His family said they were sick of waiting to bury their father and ended up chipping in to pay for the service and temporary resting place themselves. The ceremony was small with the Reverend Al Sharpton presiding.
The estate trustees are pissed that Brown was buried before they could make arrangements for him. They are said to have found a "very prominent memorial garden in Augusta" [GA, Brown's hometown] for him, but could not get him there I guess amid all the legal issues.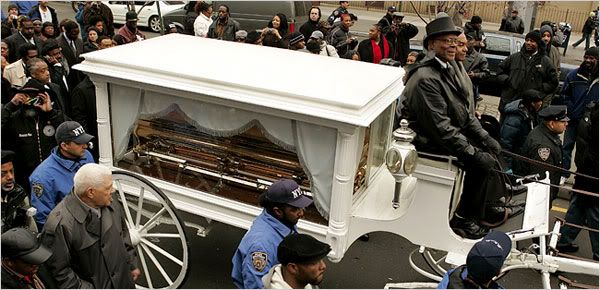 Thousands of well wishers and fans got to pay their respects to the Godfather of Soul when he laid in state shortly after his death at the famed Apollo Theater in Harlem. Big memorial services were held for him in Augusta, GA and New York around that time.
I remember reading a story that I'm having trouble finding again that one of the guardians of James Brown's body said a short while ago that he was doing fine and that he periodically checked up on him by lifting up the casket lid. It seems that Brown fared better in his temporary digs than did Anna Nicole, and that likely had something to do with humidity and temperature.
Brown's spokeswoman said that a large mausoleum was being built for him at a location to be announced, and that he will be moved there once it's ready.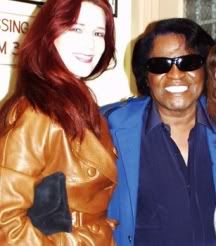 Meanwhile there's a story that James Brown's longterm partner, Tomi Rae Hynie, is going to record an album of postmortem duet with the famous soul performer. She's said to planning to record her voice over Brown's old songs, similar to Natalie Cole's recordings with her late father, Nat King Cole. Somehow I don't think the results will be as classy. Hynie and her five year old son with James were not included in his will and she must need some money. [From The National Enquirer print edition, March 19, 2007]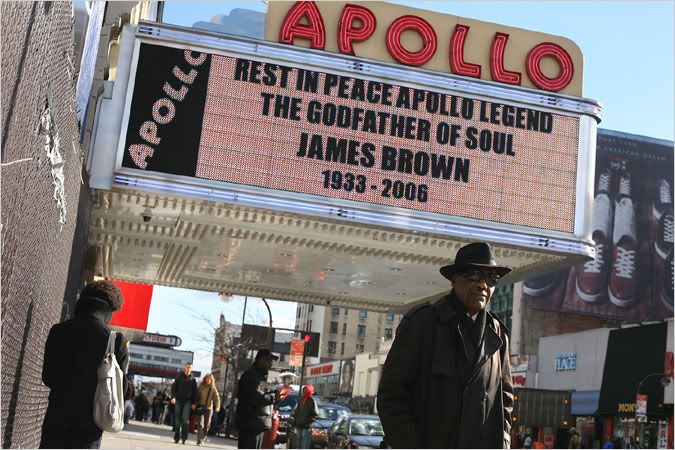 Most pictures courtesy of The New York Times