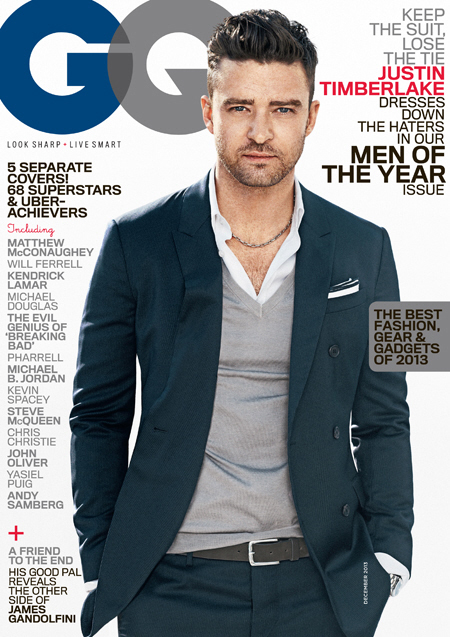 I actually thought GQ had already done their big "GQ Men of the Year" thing with the dueling covers of Justin Theroux (HA!), Jeff Bridges and Idris Elba. But I guess this is a separate event – most magazines do something special for their last issue of the year, where they name their "best" whatever of the year. And guess what Justin Timberlake got for 2013? He's GQ's "Hashtag of the Year". It sounds insulting, right? He's not the best musical act or best actor (hahaha) or anything like that. He's the Best Hashtag. You can see Justin's GQ slideshow here – those are actually pretty nice photos. As for the interview… well, I'm only reading the excerpts, but Justin comes across like a whiner. As usual.
In the magazine, Jessica Biel's husband slams his critics for hating on his new film, Runner Runner, and album, The 20/20 Experience: 2 of 2, calling it a "double whammy." GQ reports that Variety ran an op-ed titled "Why Justin Timberlake Should Stop Acting," after Runner Runner, which also stars Ben Affleck, made only $8 million at the box office opening weekend.

Timberlake also tells the magazine that Billboard wrote (in his own words), 'Tell him to leave his second half at home.' Where did all this vitriol come from? It's mean. And I'm not cut out for it."

"The movie didn't do well at the box office, so I should quit? Hold on a second," he says. "If I was somebody else, you wouldn't have said that. I have the number one album this week, and I shouldn't have released it? Come on, man. You sound like a dickhead . . . It just shocked me because, like, you're trade magazines. None of your opinions count. And by the way, none of you can do it."

The former 'N Sync member also tells the magazine that growing up in Memphis, Tenn. defines who he is today — and how he handles criticism. "It's a struggling city with a defeatist attitude. I'm from this town, and I grew up with a little bit of a chip on my shoulder, so sometimes I find it funny that I've been able to acquire the patience it takes to be kind to people in our business," he says. "Because sometimes I just want to f–king kill everybody."
Well, he's right about one thing: he's not cut out for it. And I covered that Variety editorial/column about how Justin should quit acting. It was on-target. And no, it wasn't just because Runner, Runner bombed –it's because Justin can't carry a film, nor is he an effective supporting actor or character actor. He's extremely talented as a pop artist – no one is saying otherwise. But he's an awful actor. But I guess my opinion doesn't count. Neither does yours. Which is why it doesn't matter that all of us never see Justin's movies and that's why they keep bombing. Because we're all dickheads and we should let Justin be a special little butterfly. Who can't act his way out of a paper bag.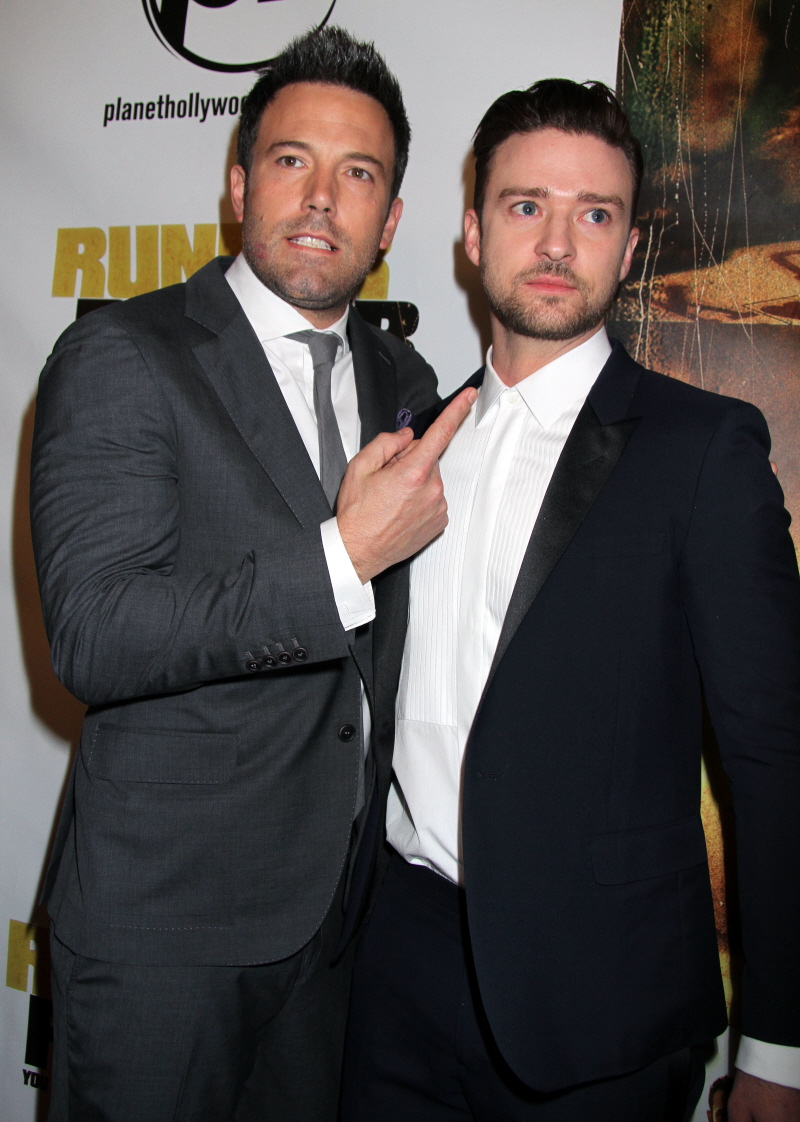 Photos courtesy of GQ, WENN.