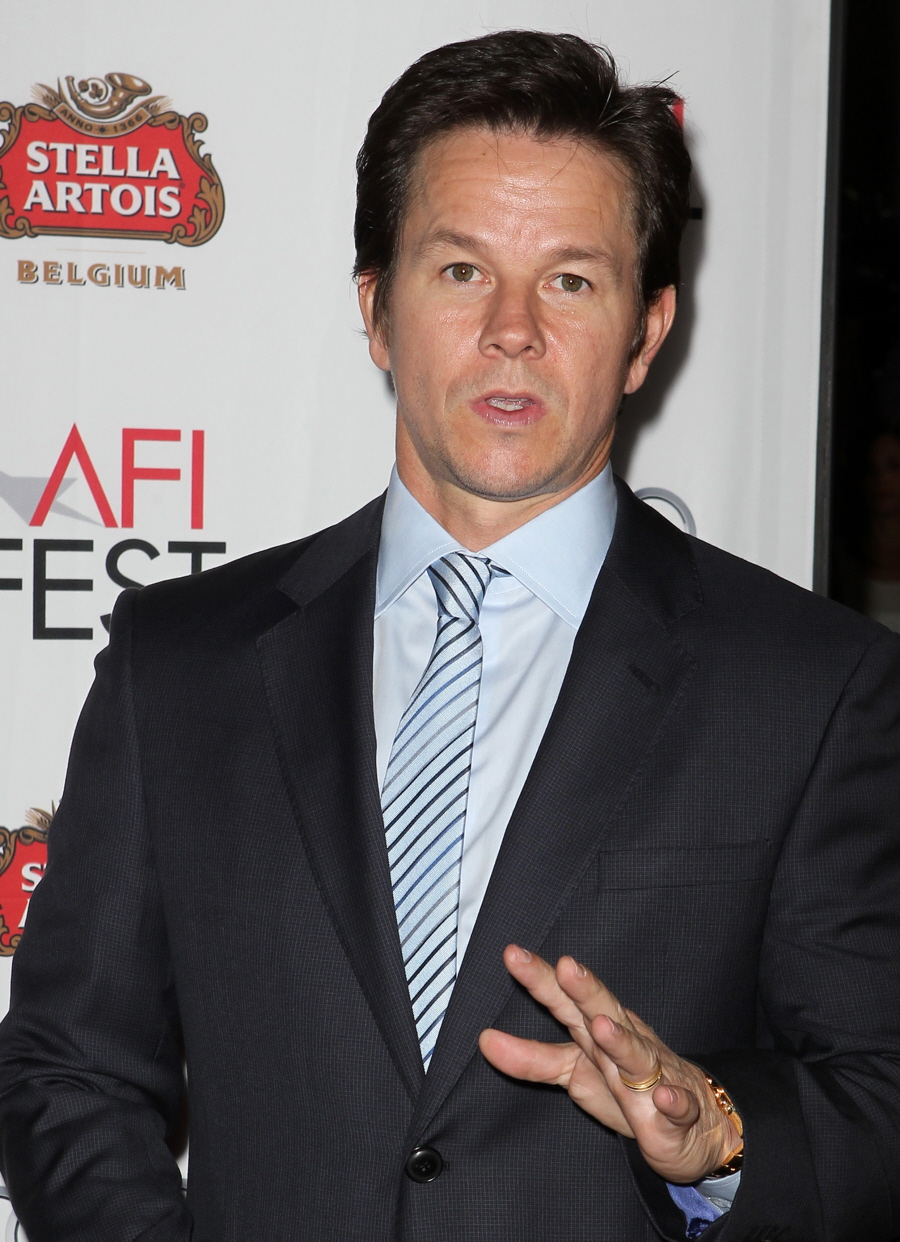 Yesterday morning, I scanned through these photos of the AFI Fest premiere of Lone Survivor and I decided not to cover them because there was no Eric Bana at the premiere. But here we are! Mark Wahlberg was at the premiere (he's the star) with his wife Rhea, who looks really different, right? Is it just a haircut or has she messed with her face? Hm.
Anyway, you know Mark is king of the sh-t talking badasses, right? Memorably, he once told Men's Journal that if he had been on one of the hijacked planes on 9/11, he would have punched all the terrorists until they were all dead, and then there wouldn't have been a 9/11 I guess. After Mark received an assload of criticism for those comments, I guess he's trying to overcorrect now. In Lone Survivor, he's playing a Navy SEAL, but please don't ask him to compare himself to the real SEALs.
…At the premiere of Lone Survivor at the AFI Fest Tuesday night in Los Angeles, Mark Wahlberg shocked the audience with his candor about his role in Lone Survivor, an adaptation of Petty Officer Marcus Luttrell's account of his Navy SEALS mission in Afghanistan in July of 2005, which director Peter Berg recreates with harrowing, explicit, and relentless precision.

When Wahlberg took the stage with Berg and Petty Officer Luttrell after the credits rolled for a brief Q&A, he looked distraught and distracted. After Luttrell explained how he and Berg teamed up for the film, the moderator, Festival Director Jacqueline Lyanga, turned to Wahlberg to ask about his rigorous training and the rough shoot. Wahlberg looked visibly pained by the question and started on what would become an almost five-minute monologue.

"For actors to sit there and talk about 'oh I went to SEAL training'? I don't give a f-ck what you did. You don't do what these guys did. For somebody to sit there and say my job was as difficult as being in the military? How f-cking dare you, while you sit in a makeup chair for two hours," Wahlberg said.

He continued: "I don't give a sh-t if you get your ass busted. You get to go home at the end of the day. You get to go to your hotel room. You get to order your f-cking chicken. Whatever the f-ck it is. People talk about what do we do to bond the way that those guys bonded. We just knew what they did. It didn't matter. I didn't have to say a word to Emile [Hirsch] or a word to Taylor Kitsch, Ben Foster…who's my brother even though he's the kind of actor who wants to continuously debate the debate and everything else…and I love him for it. I gave him half my salary…whatever I gave him…to do it because I knew how great he was and for us to be on that mountain together and in the end I could just look at him and it would break my heart knowing that that's my brother and I may never see him again. But it just seems like so much more than that."

"I've done the movies where I talk about God. I trained for four and a half years and I was 'The Fighter' and f-ck all that. It really means nothing. I love Marcus [Luttrell] for what he's done and I'm a very lucky guy to do what I do and I'm proud to have been part of it, but it's just so much bigger than what I do. I love Pete [Berg] for what he did and how committed he was," he said.

"He would never let any one of us forget about what was important in the course of making the movie and whether it was Marcus or the other SEAL guys, if they saw something that didn't ring true, I don't care if it was going to be the biggest stunt sequence in the movie, they would cut, call bullsh-t, and grab all of us by the f-cking neck and say 'no do it this way, and do it right and make it real' and if you don't it's a problem. I was really proud to be a part of that."

Wahlberg finished by saying, simply: "I'm sorry for losing my sh-t. Don't ask any more questions tonight."

Berg attempted to lighten the mood by grabbing Wahlberg's arm and reassuring the audience that it had been a long night, to which Wahlberg replied "no, it's just getting f-cking started. I'm going to find my f-cking second wind and we're going to celebrate this f-cking movie. But don't ask me any more questions."
Many people think Mark was perhaps taking direct aim at Tom Cruise for maybe/not really equating film work with being a soldier overseas. I don't think Cruise actually said that, and I kind of doubt Mark Wahlberg was trying to take direct aim at Tom. Mark said as much to TMZ too – that he wasn't aware of the "comparison" that Tom Cruise made (except he really didn't). Besides, it's not like we couldn't find a dozen actors who bitch and complain about how tough their lives are – I think Mark is speaking to that. And why not? F—king whiners.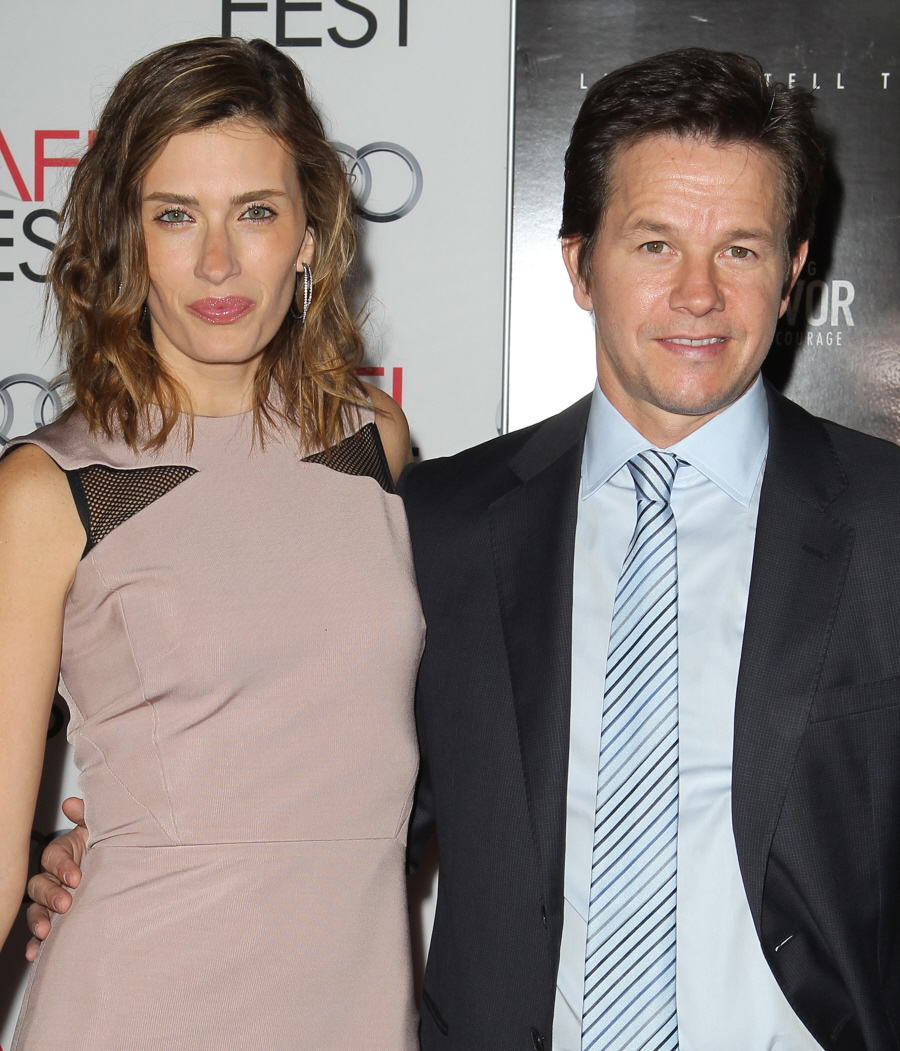 Photos courtesy of WENN.