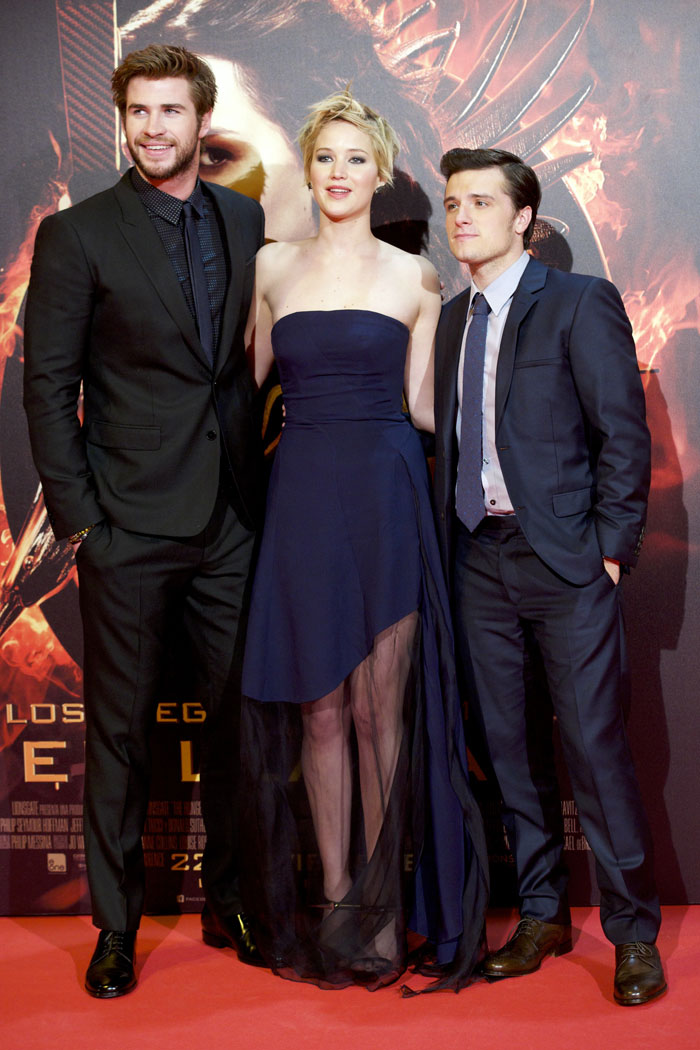 Catching Fire's whirlwind tour of Europe continues after hitting London and Berlin already this week. Here's Jennifer Lawrence with leading men Liam Hemsworth and Josh Hutcherson. The men look great, and JLaw is holding her own.
Jennifer is wearing Dior of course. The navy-blue color of this gown reminds me (if only for a moment) or the tiered dress she wore at the SAGs, but the cut is all different here. This bustier dress is from Dior's resort collection and is more casual with an asymmetrical sheer skirt. It's a flattering fun dress but also enough for an important red carpet. The spiked black sandals are also pretty cool. Let's go in for a JLaw close-up. Her new short hair is more diverse than I would have imagined, and whoever is styling her had a great time of mussing up the front to match the feel of the dress.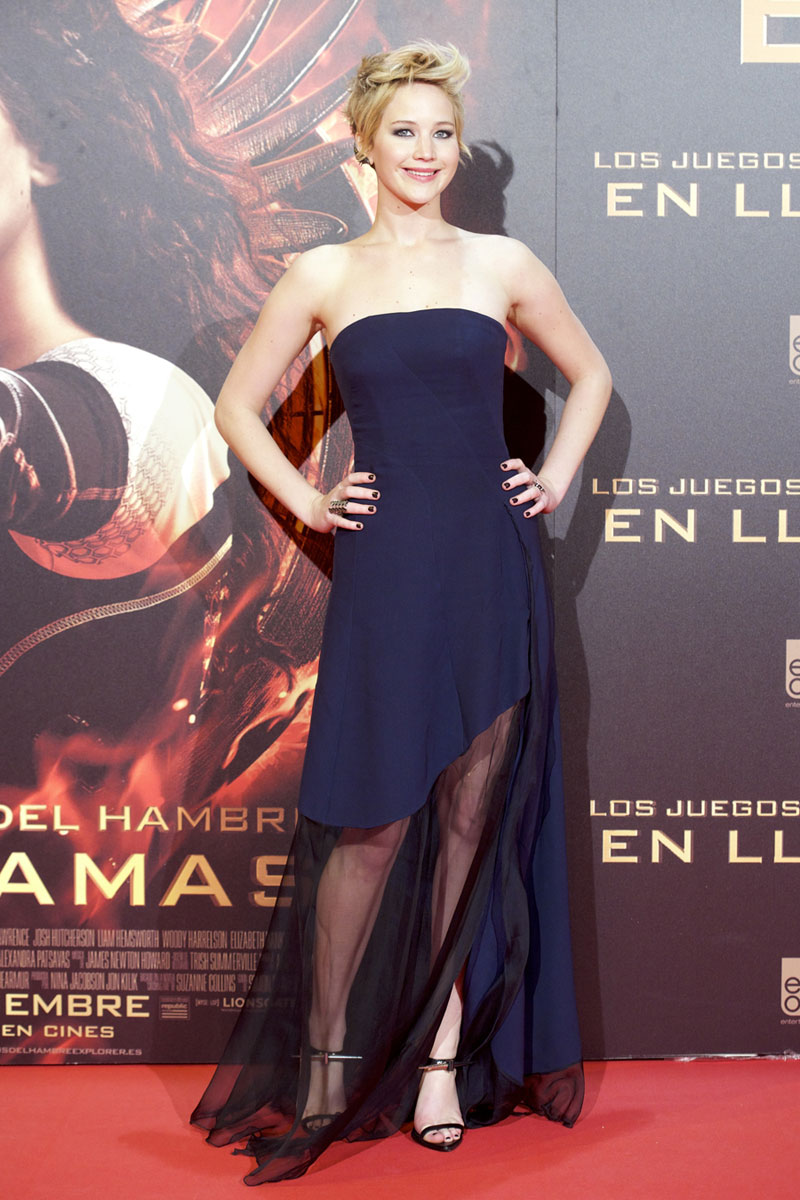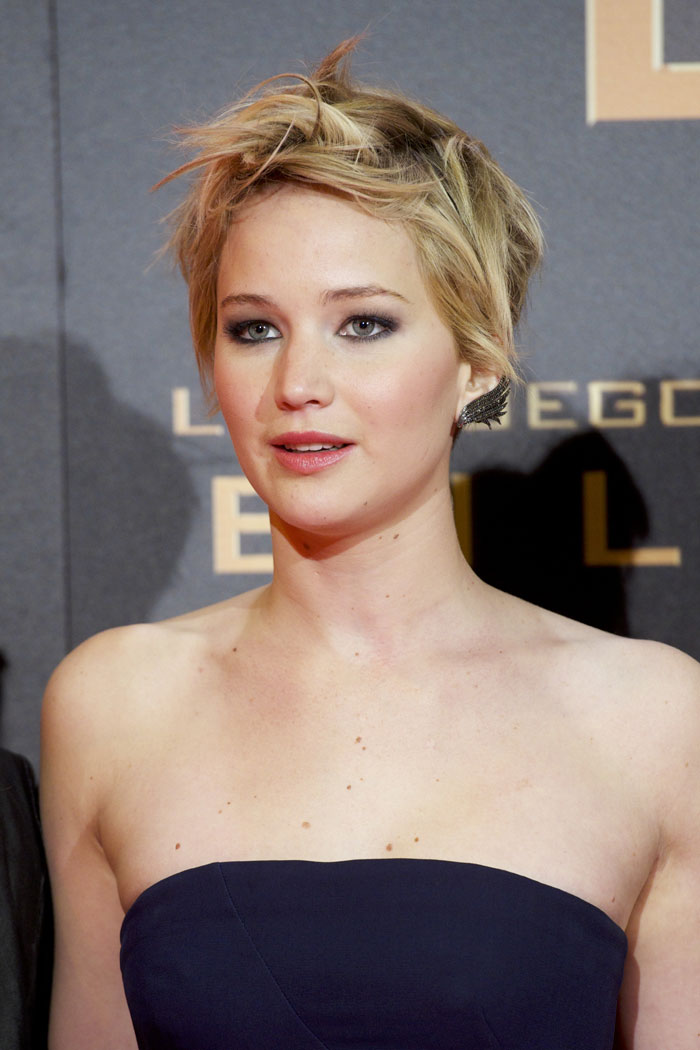 Before I get to the rest of the fashion, I want to make a quick diversion to mention that Lorde's cover of "Everybody Wants to Rule the World" appears on this movie's soundtrack. You can listen to the song here. I also needed (yes … needed) to embed this awesome junket video. Highlights include a very baked Woody Harrelson. At about 3:45, you can see the look of recognition on his face when he figures out that Liam is Chris Hemsworth's brother. I also love Elizabeth Banks' dress for this junket, and Lenny Kravitz is so cool with his everpresent shades.
Mr. Kravitz appeared on The Ellen Show a few days ago. Ellen tried to set my man up with Carmen Electra! You can see a video clip here, and yes Lenny wore his pimp glasses for the entire segment.
Okay back to fashion. Here's Meta Golding, who plays the razor-toothed Enobaria, in Loewe. The back of the dress is much more interesting than the front.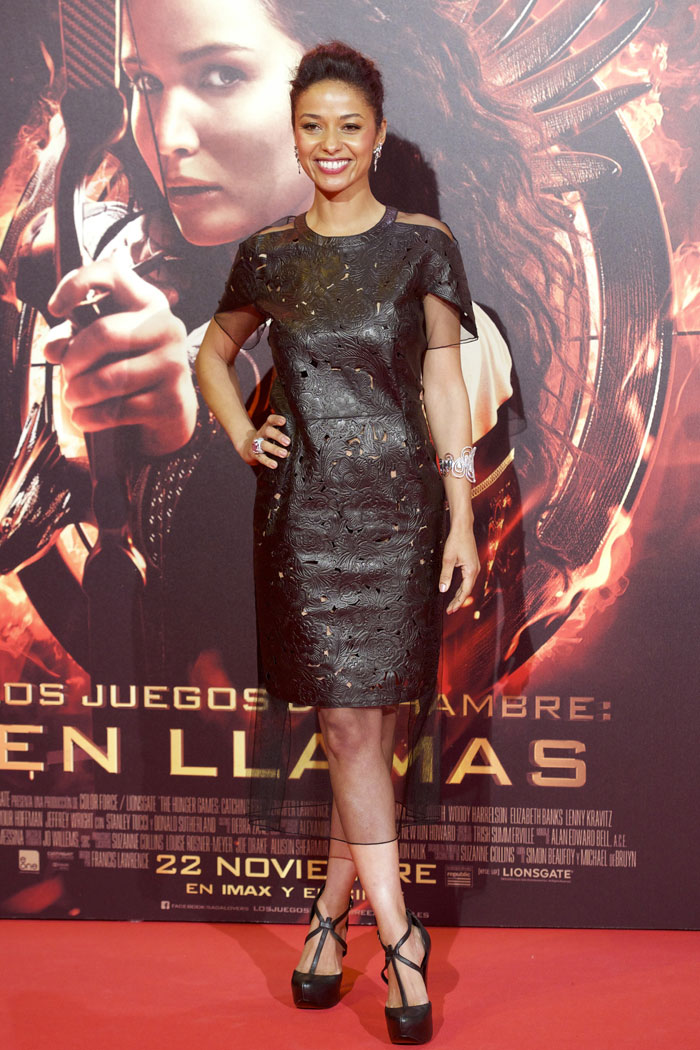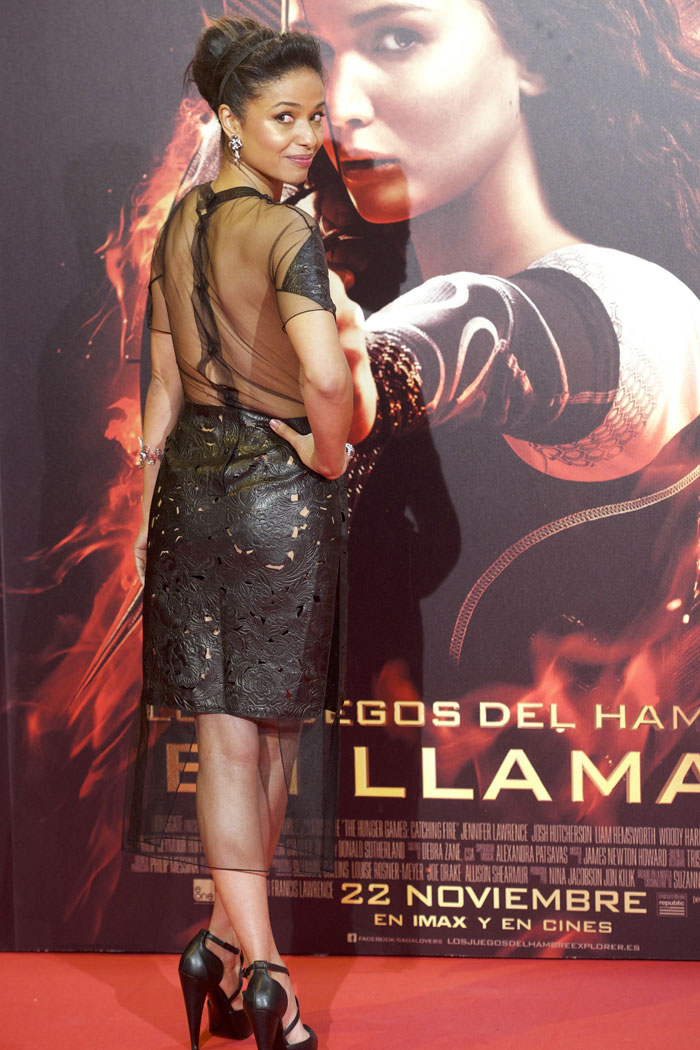 Here's Jennifer and the boys earlier yesterday at the Madrid photocall. JLaw is wearing Alexander McQueen. Really. McQueen is usually much better than this unflattering "dress."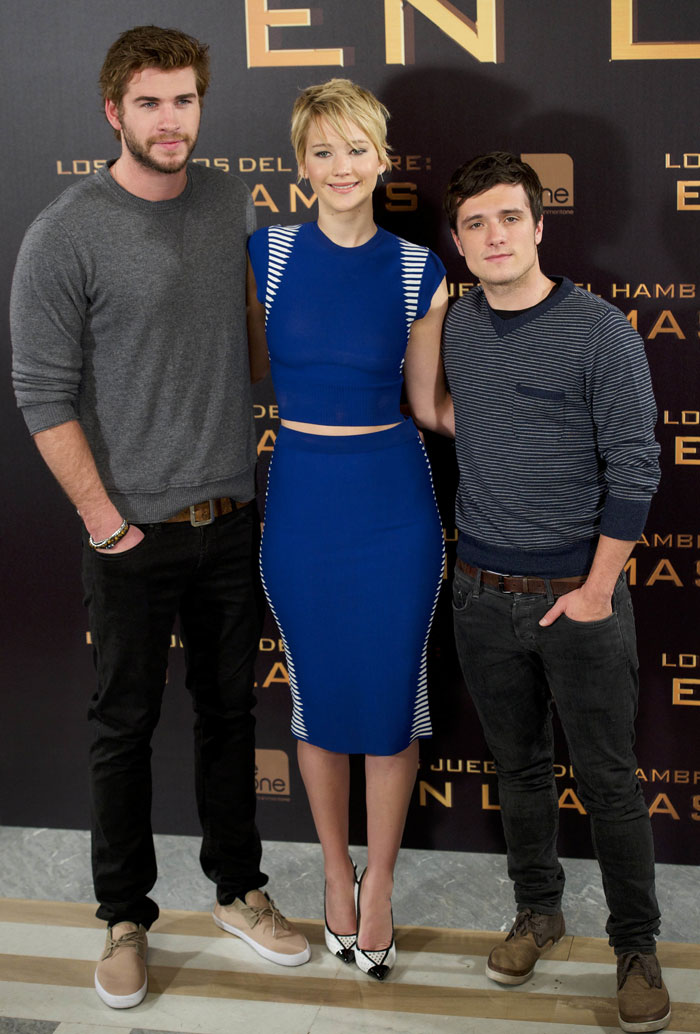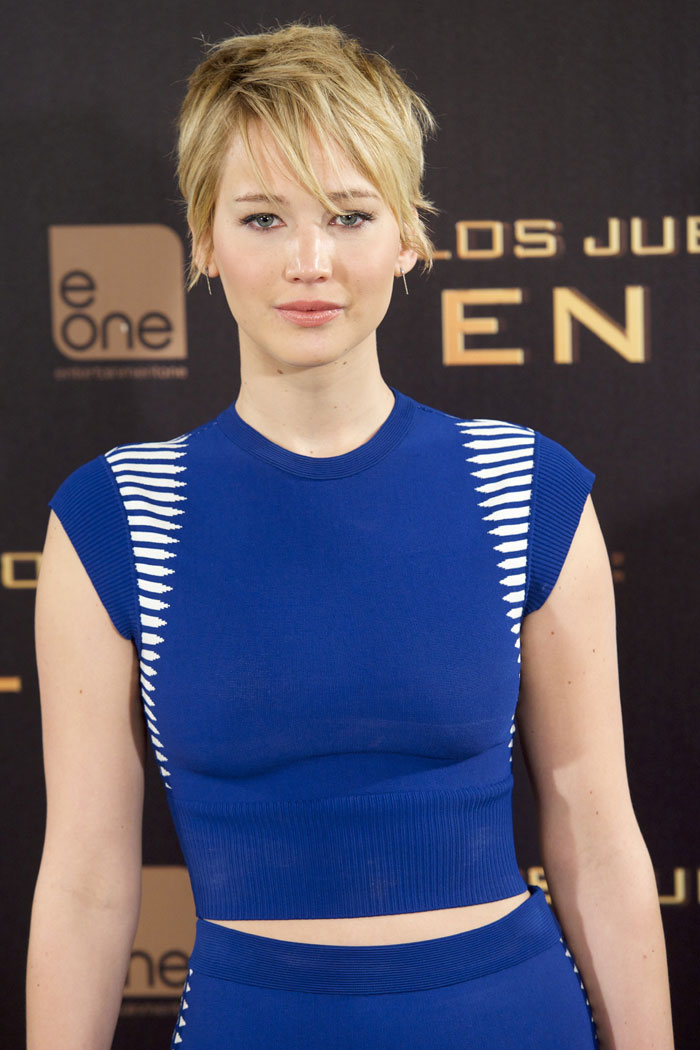 Photos courtesy of WENN