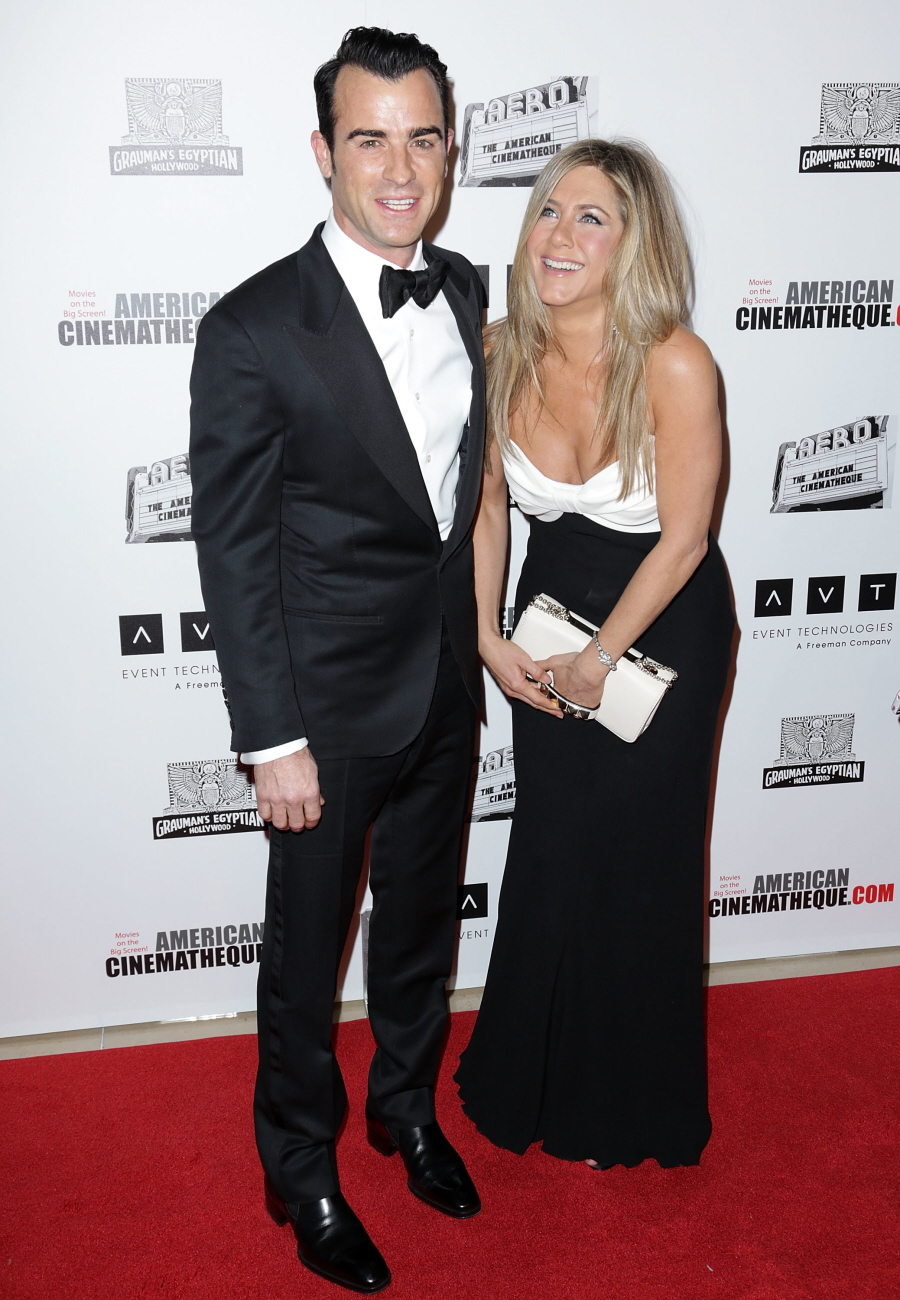 Do you realize that Jennifer Aniston and Justin Theroux haven't been photographed together since September?! CALL OFF THE WEDDING. No, seriously, is the wedding called off? Jennifer and Justin seem to be a weird place these days, and their engagement has seemed especially tenuous for the past, say, three or four months. I guess Jennifer really wanted to have her wedding this year, but now she keeps saying that they're both working too much and they'll do it next year. But then Justin signed on to an HBO show that films for months at a time in NYC, and Jennifer doesn't want to live in New York so she's been staying in LA. Now The Daily Mail claims that People Magazine has a story about JustJen and the sadness:
She and fiancé Justin Theroux haven't been pictured together for months. And now Jennifer Aniston is allegedly putting wedding planning and starting a family with the screenwriter on hold.

The 44-year-old apparently threw herself into preparations for the nuptials in September, but her focus has since shifted to other priorities, reports People.

'She had included her friends and seemed excited [about the process],' a source told the magazine, but recently 'Jen said she needed to focus on work.'

Jennifer has apparently also put the brakes on starting a family.

'There was a lot of baby talk in the past, but she is not focused on it,' said the source. 'She's aware her age makes it more difficult. Her attitude is, "If it happens, great, but if it doesn't, it wasn't meant to be.'

The couple are still engaged, according to the publication, but their hectic work schedules have kept them apart. Justin, 42, has spent the last month in New York City, where he will be based next year to shoot his new HBO drama series The Leftovers. Jennifer, meanwhile, is preparing to reprise her role in Horrible Bosses 2, which is shooting in Los Angeles.

The pair allegedly reunited last week at their luxury Bel Air home in Los Angeles, before Justin headed solo to Robert Downey Jr.'s party for his wife Susan's 40th birthday outside of San Francisco. Justin was pictured mingling with guests – including Gwyneth Paltrow and Gwen Stefani – at the party, before lying in the grass on his own.

Jennifer was not pictured at the festivities and a source told People she was not spotted at the weekend bash. It appears the last time the couple were seen publicly together was in mid-September at the Toronto Film Festival premiere of Jennifer's latest movie Life Of Crime.

The couple began dating in 2011 after filming Wanderlust together, and became engaged on Justin's 41st birthday in August. It hasn't been a straightforward road to the altar for the pair, after they allegedly postponed their nuptials earlier this year, citing work commitments and a renovation on their home.

Rumours also swirled that the couple were at loggerheads as Justin wants to move back to New York but Jennifer is set on remaining in California. Jennifer recently broke her silence over the reports, revealing she was in no rush to wed her beau. Speaking at a press conference for her film We're the Millers in July, the star explained how the pair 'already feel married'.
Huh. And shortly after The Mail published that story last night, E! News got a "tip" about Justin and Jennifer acting lovey-dovey together in Beverly Hills "recently". A source told E! News: "There is always a ton of room at the table, but they always choose to sit next to each other. They always have to be touching and he always puts his arm around her. They are so in love and he is so good for her." Lord, that source sounds crazy.
So, what do you think? Just a couple very much in love and committed to each other, and they just happen to have busy work schedules right now? Or are they on the rocks? Hm.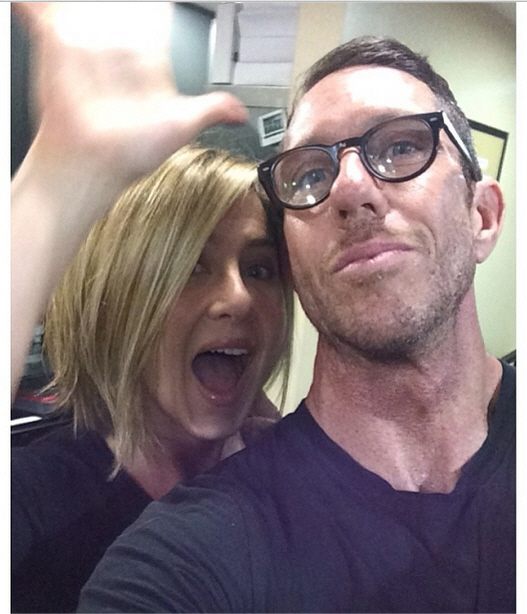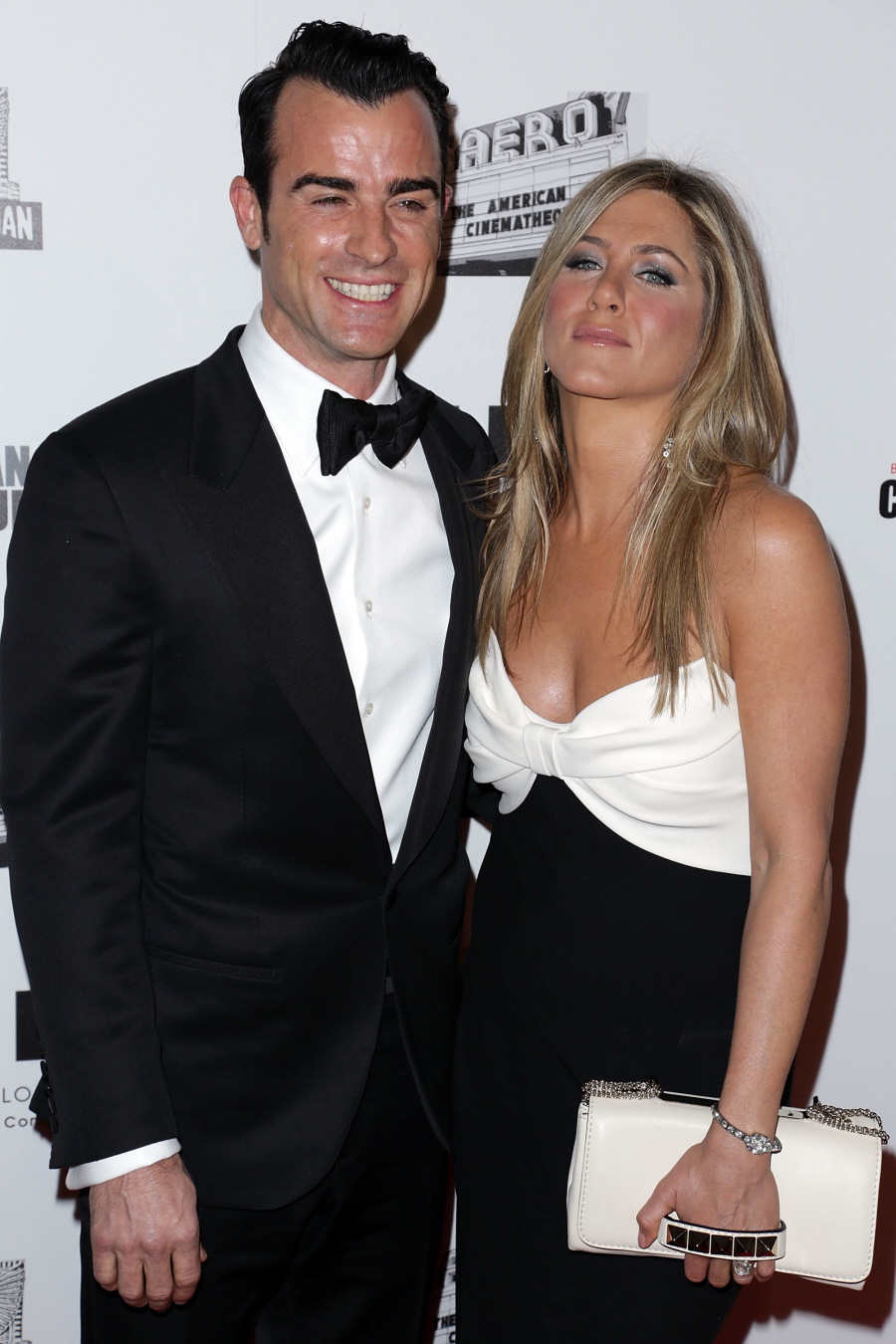 Photos courtesy of Instagram, WENN, Fame/Flynet.