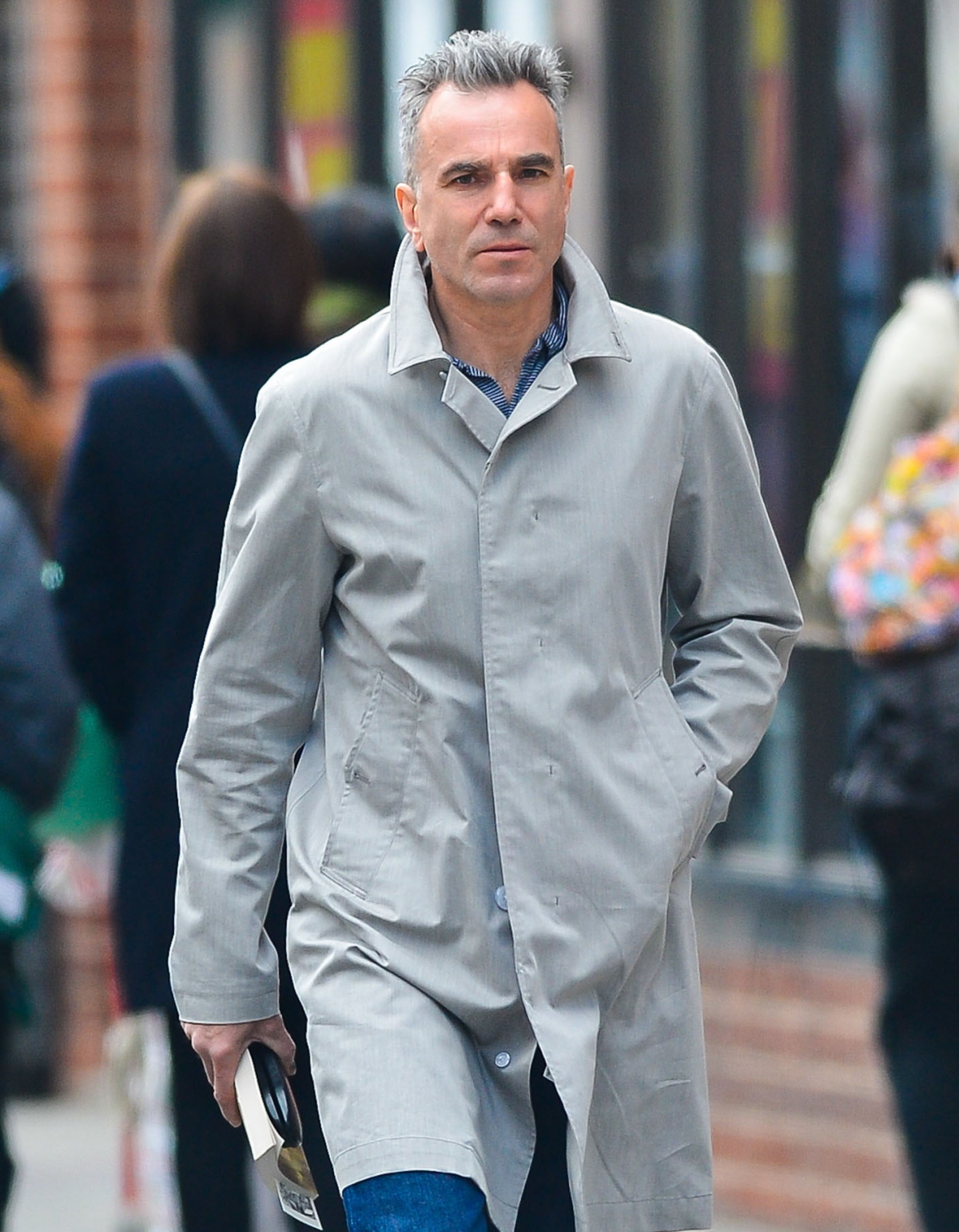 This is a special occasion – do you know how infrequently the tabloids even bother to gossip about Daniel Day-Lewis? He's more untouchable in the gossip world than, say, Meryl Streep. Everyone agrees that DDL is a genius, a brilliant actor, and beyond that, I think most people just think he's a sweet, low-key man. Which means he's pretty boring for gossip (unless you want to go back two decades when he was fooling around with all of his leading ladies!). So, what I'm saying is: ENJOY THIS. The National Enquirer has a source who claims that DDL is kind of cheap. But not really – he just appreciates a good deal! He and I are so much alike. We both appreciate a good early bird special.
Daniel Day-Lewis treated his family to dinner on a recent California vacation – but despite his $40 million net worth, Daniel insisted they all order Early Bird Specials!

"Daniel is as tight as a tick and will do things on the cheap whenever he gets the chance," says an insider. "If the studio is picking up the check, it's champagne and caviar for everyone. But if it's a meal for his family on his dime, Daniel scrimps whenever he can."

Daniel took his wife Rebecca and three sons to the Golden Bull Restaurant in Santa Monica on Nov. 1, where they slipped in just in time to catch the discounted dinners. Daniel ordered the $18 prime rib special, disclosed an eyewitness.

After the kids gulped down dessert, Daniel proved to be fairly generous with the tip, leaving 20%. During the vacation, the family also enjoyed a visit to the Santa Monica Pier to ride the roller coaster and Ferris Wheel. Then Daniel went back to penny-pinching mode for lunch at a Subway sandwich shop.

"It's one of Daniel's favorite spots… he likes the specials that come with chips and a drink. He orders two foot-long subs and splits them, then buys a single six-inch sub. He boasts that he can get lunch for the whole gang for $20!"
[From The Enquirer, print edition]
Mother of all that is holy, $18 for a prime rib special?! I would be super-jazzed about that too! I LOVE PRIME RIB. If I got a good prime rib for $18 on an Early Bird Special, I would be bragging about that for the next two years. See? I'm perfect for Daniel. I like to eat early too and I would never turn down any opportunity for prime rib. As for the Subway sandwiches… well, that's a pretty good deal too, and I just have this image of DDL standing there, reading about all of the Subway specials and realizing that he could feed his family a buffet of sandwiches, chips and lemonade for under $20. He's precious. It's adorable.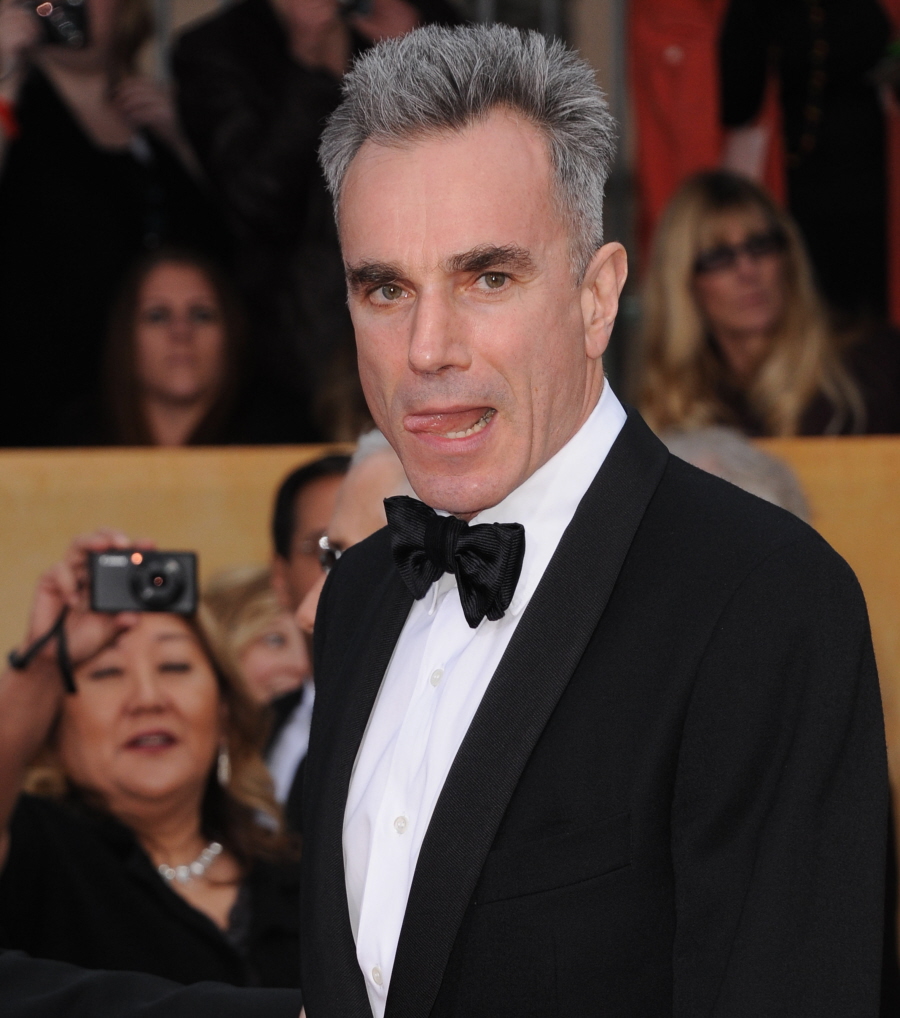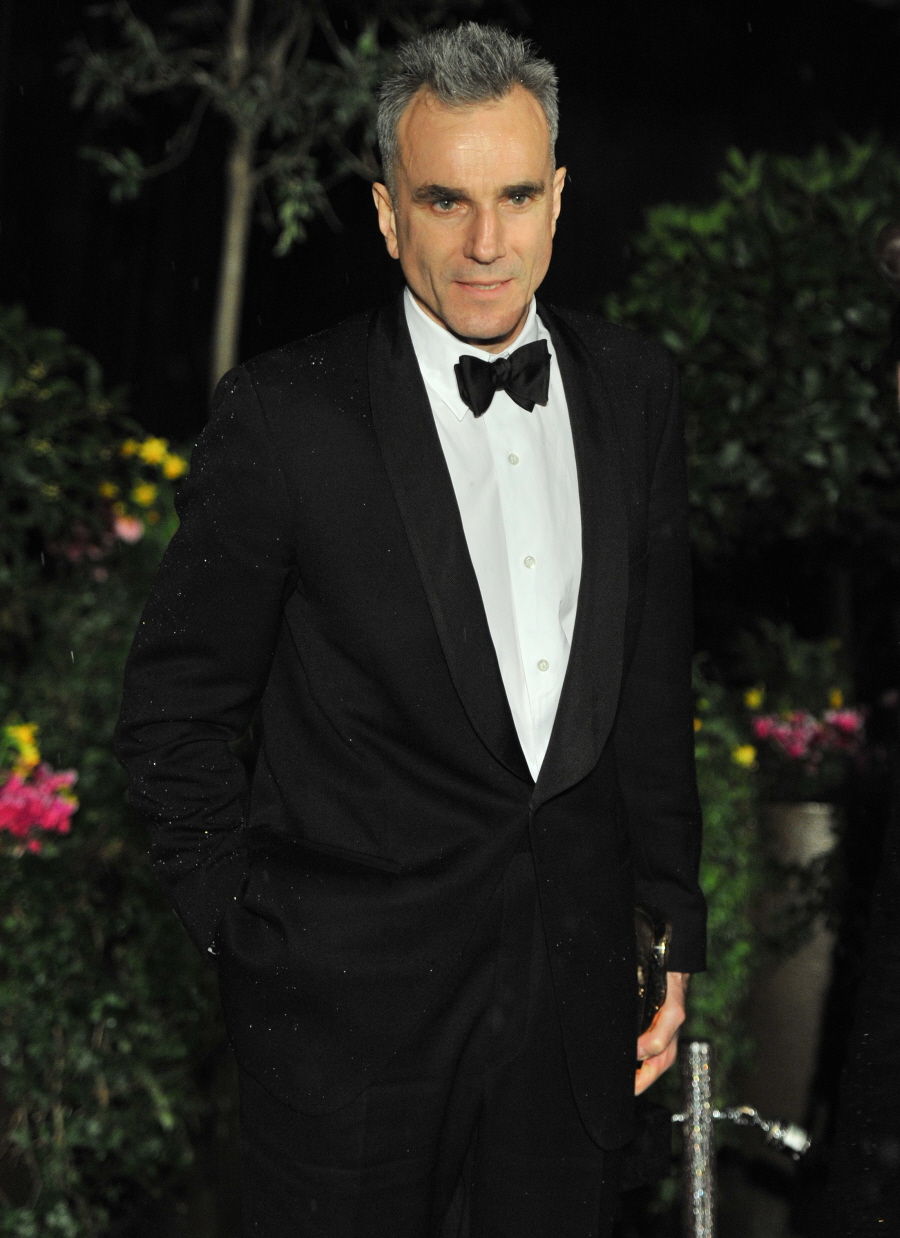 Photos courtesy of WENN, Fame/Flynet.