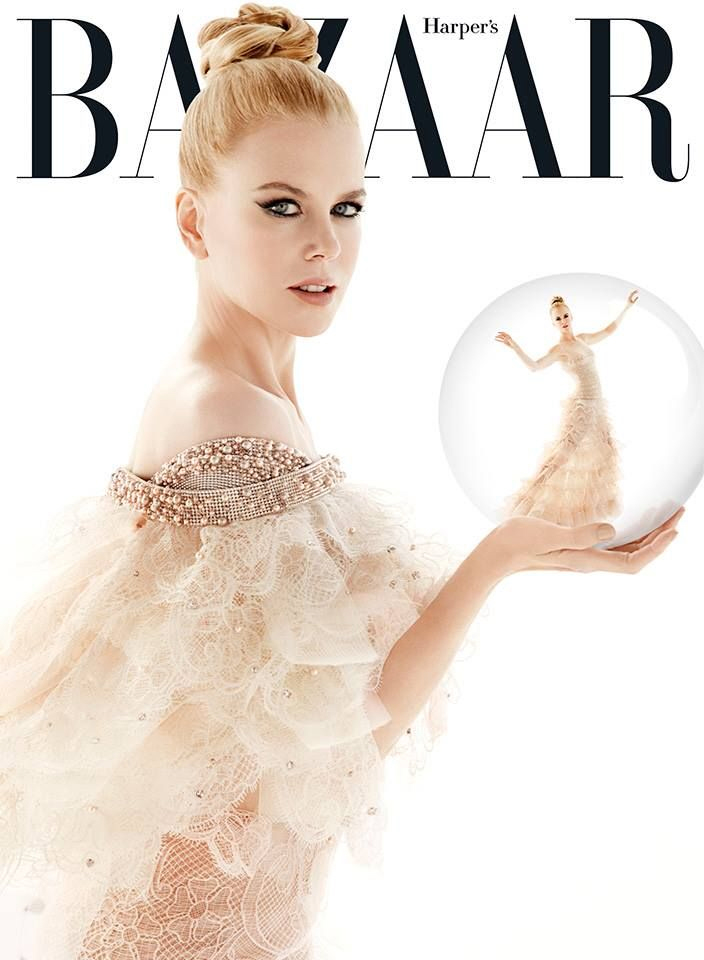 Can I just say? Nicole Kidman is one of a very elite class of women who can pull off these super-sleek, tighter-than-tight, Croydon facelift hairstyles. Jennifer Lopez always attempts this look and I've always thought it fell flat on her, but Nicole looks so amazing and fierce with this sleek look. Nicole covers the December issue of Harper's Bazaar Australia – the cover is an homage to an old Kate Moss cover, which is weird, right? It's weird that they would get Kidman to homage Moss. Anyway, I really like this shoot even if it's not that original. I prefer my Kidman looking like a drag queen princess as opposed to some sexed-up bombshell or a lady of the manor (two styles she's been doing a lot lately).
As for the interview, there are only a few quotes floating around, but they were enough to make me roll my eyes at her. She managed to get in a quote about Tom Cruise without having to mention his name, but I chuckled at her "emptiness" quote:
After breaking up with Tom Cruise, winning an Oscar wasn't enough solace for Nicole Kidman.

"I was having professional success and my personal life was struggling," she says in Harper's Bazaar.

Capturing a Best Actress award, as she did for her role in "The Hours," "can show you the emptiness of your own life, which is kind of what it showed me," she said.

Now happy with her husband, country singer Keith Urban, she said that she's content with smaller film roles.

"I'm not carrying the whole film, and it's not six to seven months' work like 'Moulin Rouge'!" the 46-year-old actress said. "I get to come for three weeks and then go home," she added.
The after-Cruise thing is what it is. I understand that she self-edits and tries to explain the circumstances around their split cryptically, but I feel certain that Nicole will never tell us the real story of their marriage and divorce, and we may never know. As for the "emptiness of her life" after she won her Oscar… sure, I guess we're supposed to think that career achievements means nothing when compared to her second chance at love and motherhood and isn't that some homespun wisdom? But here's the thing – if chasing awards is so "empty" then why is still doing it? Why is she still trying to do these sad, Oscar-baity films, like her Grace Kelly attempt, Grace of Monaco?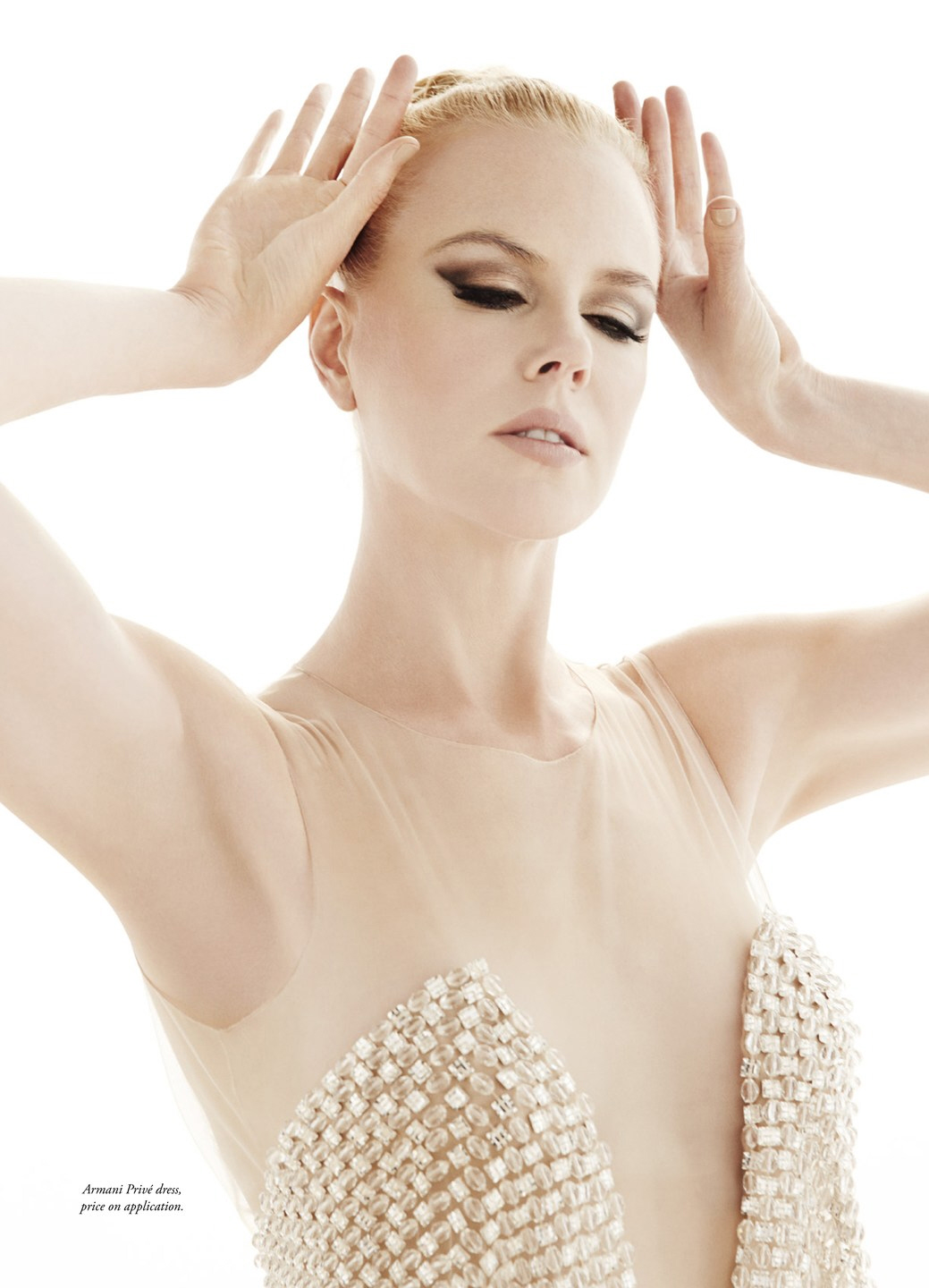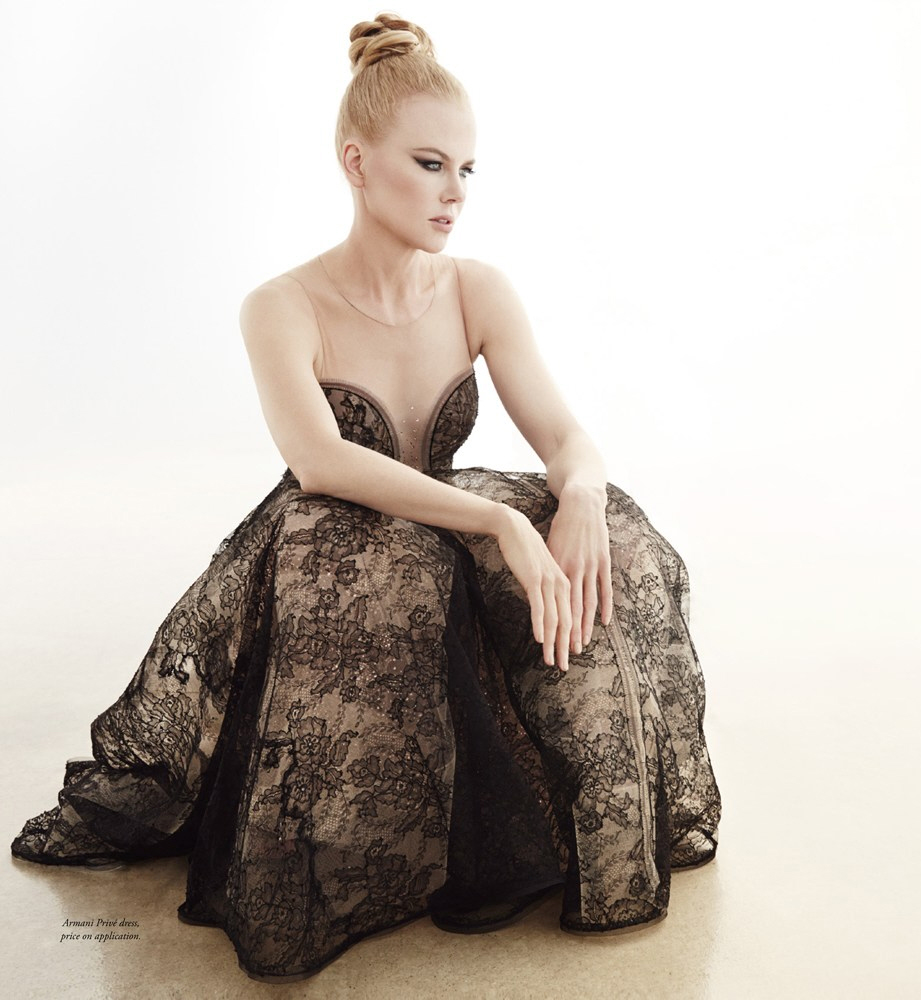 Photos courtesy of Harper's Bazaar Aus.