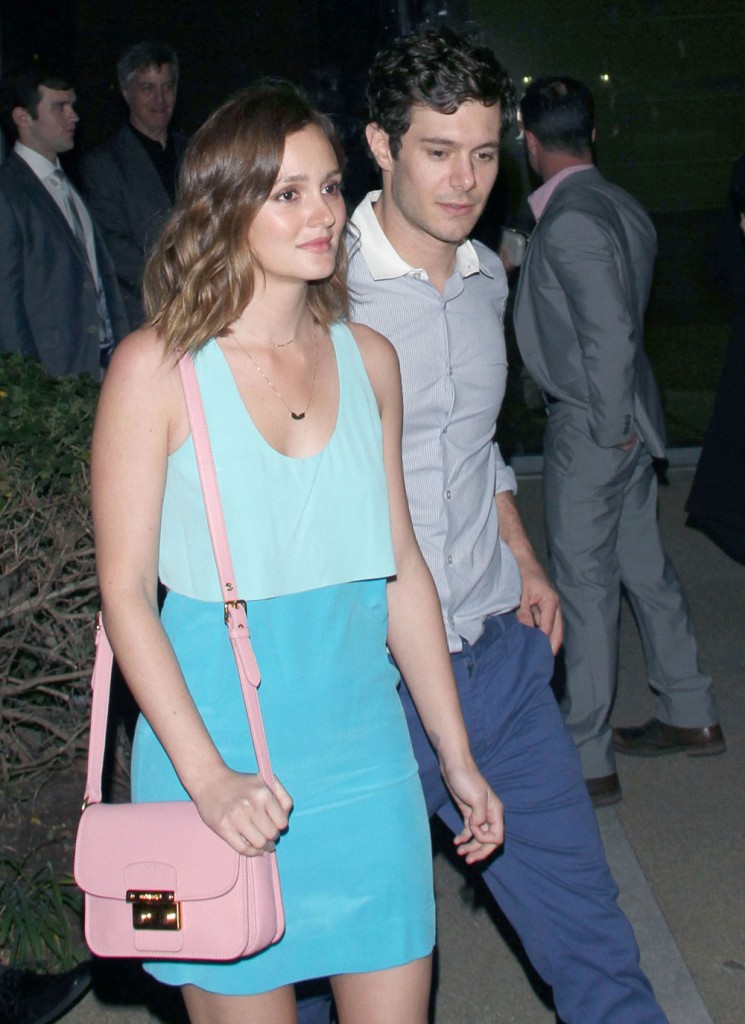 I know that about five people are going to care about this story, but when I read this news on Radar Online I actually smiled wildly and that did happy "stiff clap" thing that would have been embarrassing if anyone were to witness it. I love Adam Brody from his OC days, and I have a lot of fondness for Leighton Meester, and how low-key she is. Leighton is of course from Gossip Girl, and unlike her co-stars she hasn't tried to hustle her way into our lives, and she doesn't have much to prove. So together these two make me really happy. I wish there were more photos of them together, but that just goes to show how under the radar they are. Here's more on their engagement, which comes after less than a year of dating:
"Leighton and Adam are crazy about each other and have talked about getting married eventually," an insider tells Star. "But she had no idea he would propose so soon! It was the surprise of her life and she's ecstatic!"

Adam, 33, and Leighton, 27, have been friends for years, getting close in 2011 while co-starring in the independent film, The Oranges. In January they took their relationship to the next level and were soon spotted taking in art exhibits at the Los Angeles County Museum of Art and traveling together through Bangkok in February.

Adam previously dated director Lorene Scafaria in 2010 and his co-star on The O.C., Rachel Bilson, for three years. Leighton was most recently linked to actor Aaron Himelstein, which followed her 2-year relationship with Gossip Girl co-star Sebastian Stan ending in 2010.

"Right now their plan is to get married next summer," adds the insider. "They are still deciding if they want a destination wedding or if they'll marry in Southern California somewhere."

While there are no plans for children in the immediate future the couple do have two dogs together, Penny Lane and Trudy.
Well the source is Star Magazine, but it's not like they're actively trying to dig up news on Adam and Leighton, so I believe it. I loved that detail about how they have two dogs together, and their dogs' names are creative and cute. I hope this is true and that they're planning on marrying next summer! I would also love to see just one wedding photo, but I doubt that's going to happen. Neither of them seems particularly into the Hollywood scene.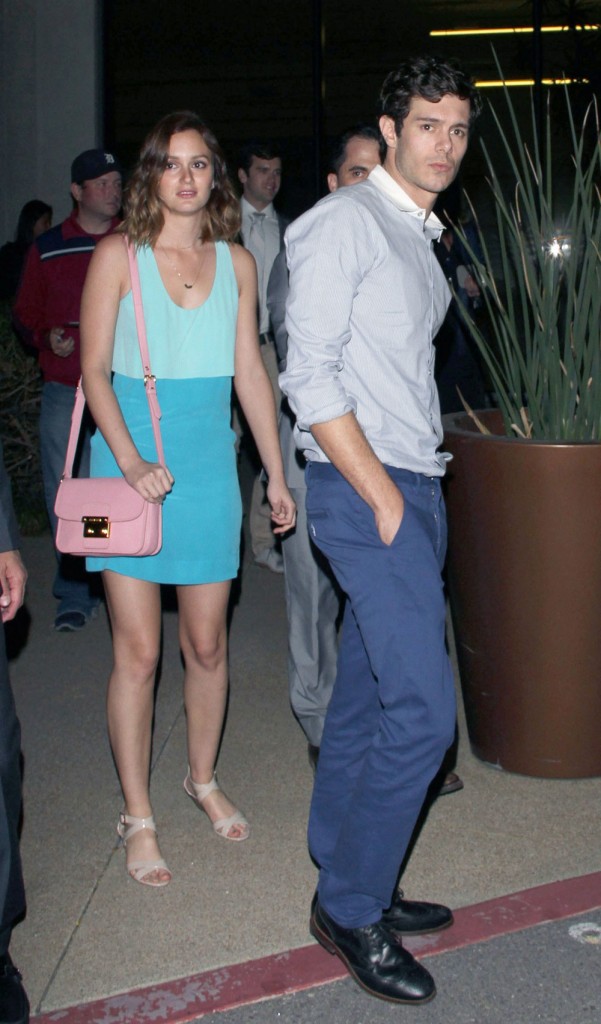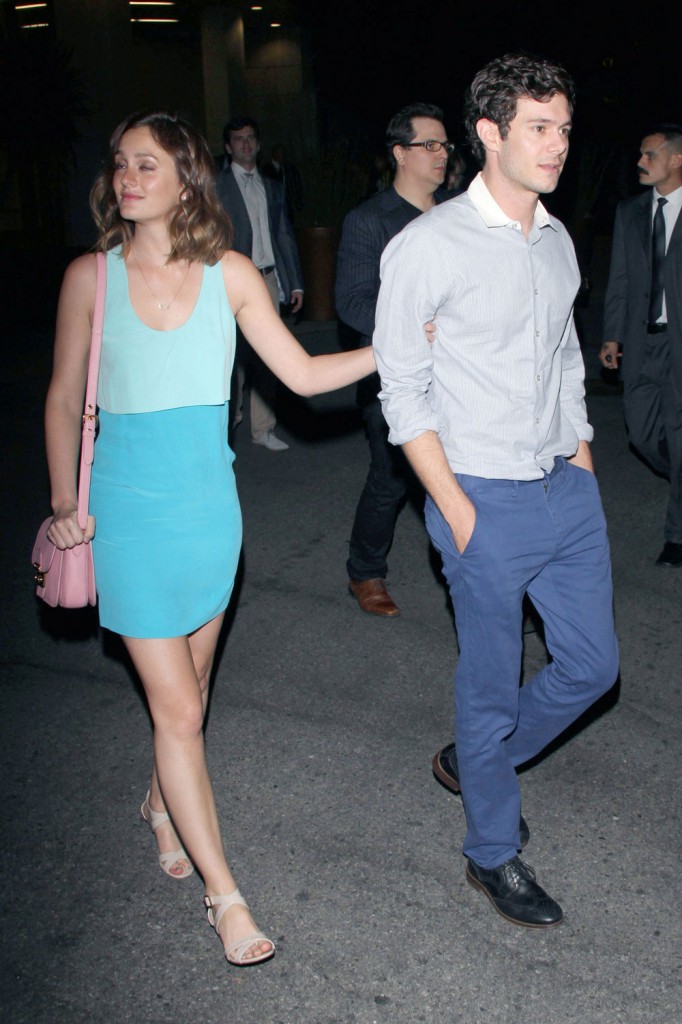 These photos are from 6-26-13. Credit: WENN.com