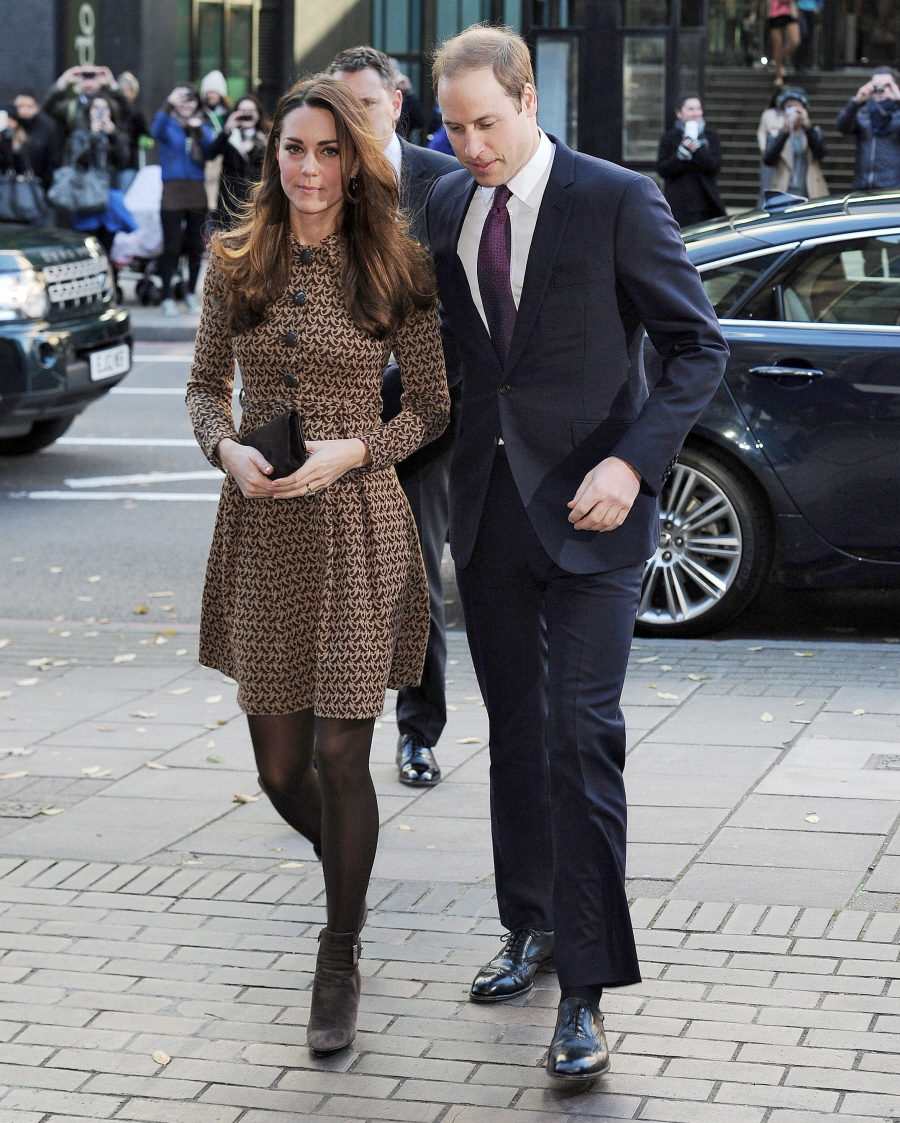 Here are some more photos from Duchess Kate and Prince William's appearance in London yesterday. We covered the photos here. Kate wore a repeat and she looked pretty tired. I theorized that Prince George isn't sleeping so well and Kate hasn't had a good night's sleep in a while. But! Kate did talk to the peasants and when asked about Prince George, Kate made him sound like a good eater. She also got to talk about one of her favorite subjects: BUTTONS.
Little Prince George is little no more! The infant heir to the throne of England is getting big already, his proud mother, the Duchess of Cambridge, said Tuesday as she and husband William made a joint royal outing, leaving George with babysitters.

Aaron Russell-Andrews, an ex-convict who had an official role at a charity event Tuesday for troubled youth, said Kate told him George was "growing very fast" and would fit snugly in the vest, made for a 6-month-old, that Russell-Andrews gave her as a present.

As Russell-Andrews was giving Kate the shirt, his own daughter Teegan, 20 months, tried to snatch it back. "They are very demanding at this age," Kate said.

On the chilly morning in London, Kate recycled her Orla Kiely "Birdie Dress" she wore for a visit to The Art Room in Oxford in 2012 and showed off the same long wavy style to her glossy hair that she first revealed on London's Poppy Day on Nov. 7. Observers suggested she touched up her roots.

Inside the Only Connect event, William met ex-offenders starting a five-week painting and decorating course with an organization called Bounce Back, which provides training, work experience and employment after their sentences.

Kate met volunteers who are training ex-offenders to sew with a social enterprise called Handmade Alliance. "Are you guys sewing on buttons?" she asked. "It looks like very fiddly work," she said to volunteers who were putting together Christmas bunting to go on sale at the charity's pop-up shop in the West End.

Claudia Calvert, the workroom manager, said Kate told her sewing was not one of her strengths. "She was saying she's not very good at it because when she tries sewing the needle normally gets caught on the pin and breaks," she said.

William's aunt, Lady Jane Fellowes, who is a trustee of the charity, said she was "delighted that William and Catherine have had the opportunity to see the work of Only Connect, a charity that I have been supporting for many years."
Since Kate rarely makes any public statements, when we do get rare quotes from her, I feel like I could parse them all day long. "They are very demanding at this age." That's in reference to the 20-month-old who didn't want Kate to have the shirt for George? I want to know HOW Kate said it. Was she, like, shading the mom? Did she say it dryly, or was she being sympathetic to a mom with a willful toddler? I NEED TO KNOW. But my favorite is, "Are you guys sewing on buttons? It looks like very fiddly work." The Duchess of Buttons has a sixth sense when people are working with buttons. Much like the Bat Signal, Kate has a Button Signal. She stares off into the distance and whispers, "Somewhere, someone is sewing a fabulous button right now." And again, I want to know HOW she said it – "It looks like very fiddly work." Spoken like someone who averaged ten vacations a year from 2005 to 2012.
Also – a few days ago, Prince William basically said that Kate wouldn't let him get the Playstation 4 game console.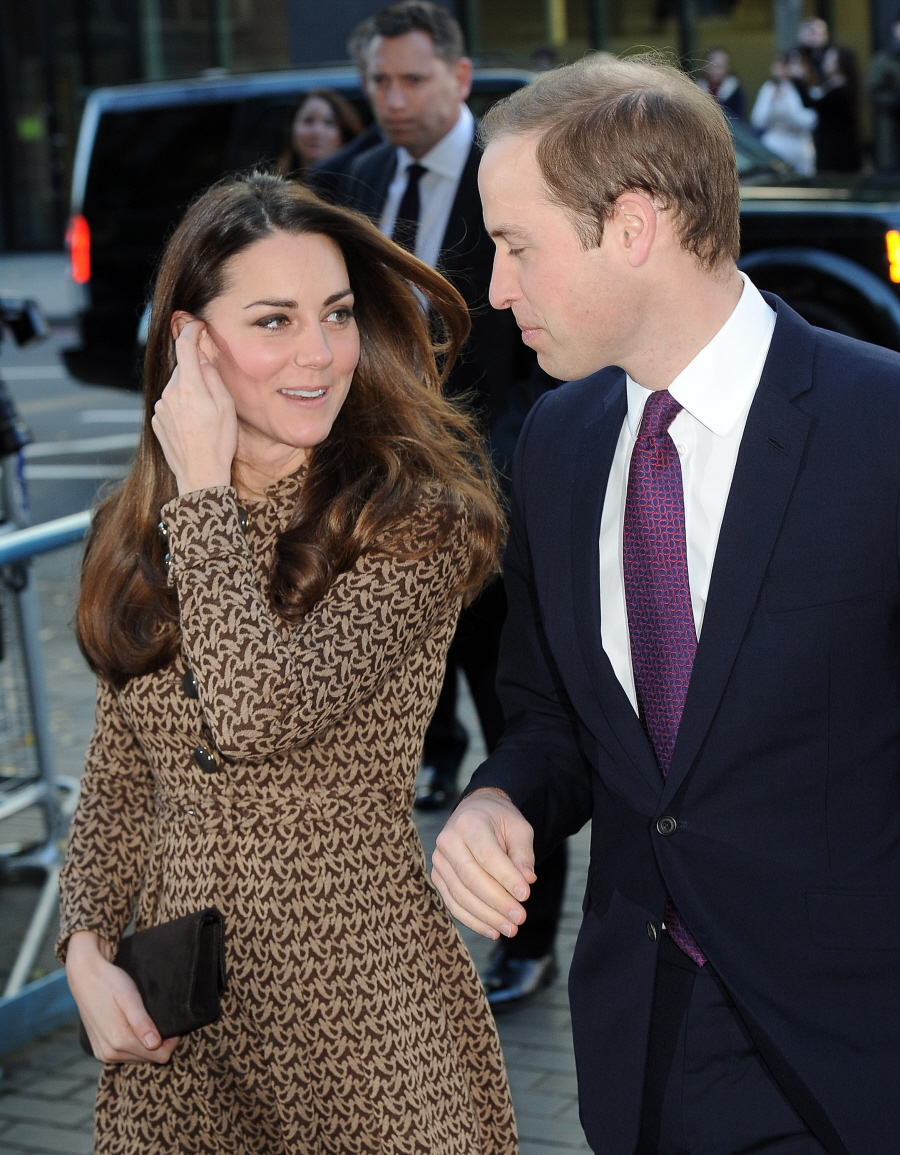 Photos courtesy of Fame/Flynet.